The fifth season of "Extreme Challenge" ushered in the final battle on Sunday. I believe that many people, like Xiaobian, are not only immersed in the beautiful girl Reba, but other attentions are recorded. -- Shanghai Haichang Ocean Park Resort Hotel has attracted. Then, in this tweet, please go to Shanghai Haichang Ocean Park Resort Hotel with Xiaobian and get the same value of idol.
Shanghai Haichang Ocean Park Theme Resort Hotel is located on the bank of Linghu New City Dripshui Lake. It is designed with marine elements and is also the unique "domestic cruise concept ocean theme resort hotel" in East China. Shanghai Haichang Ocean Park Theme Resort looks like a giant ship. The interior is designed with marine elements in mind and is full of childlike dreams.
The theme of the ocean is the trump card of Haichang Resort Hotel. There are 5 kinds of marine animal themed rooms - dolphins, penguins, anemone fish, coral hippocampus, mermaid. The interior of the room is distributed with soft light strips on the side of the ceiling, and is also equipped with spotlights for illumination. The rooms are filled with colorful theme elements and wonderful decorations. Under such even and delicate lighting, the unique deep sea is so smart that every guest stays in the vast sea floor.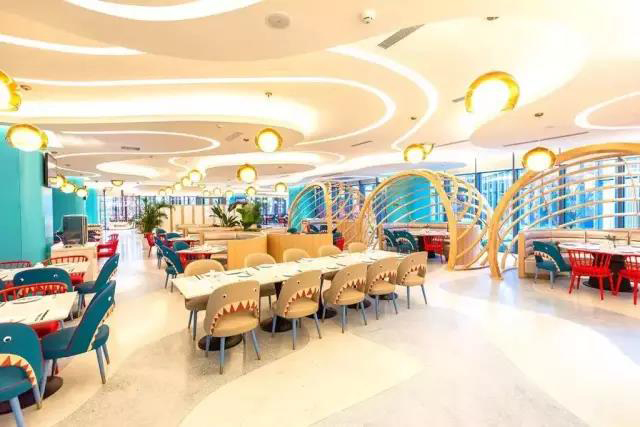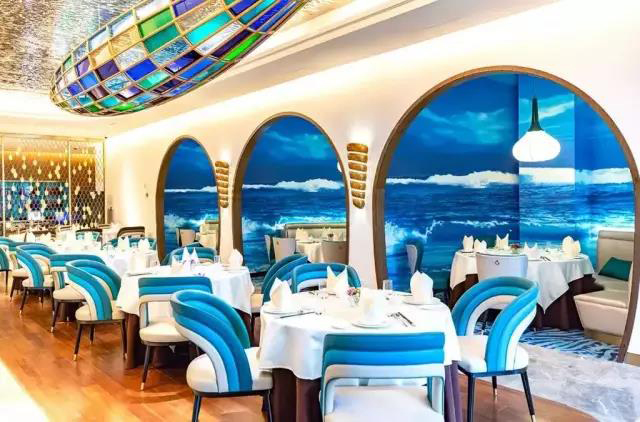 Restaurant
Each restaurant withl a budding ocean theme, and even the tables and chairs are full of childlikeness, just like an amusement park. In addition, the restaurant makes the dishes look fresher and more attractive by setting a local high-brightness lighting atmosphere, which makes the beauty of the dishes more beautiful and makes every little baby's appetite increase.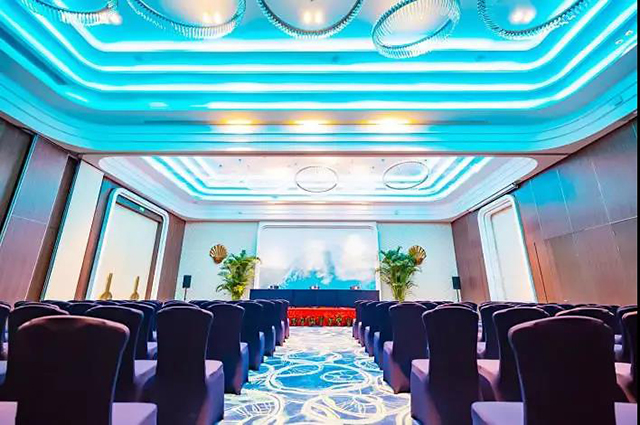 Banquet Hall
The banquet hall uses the main lighting of the ceiling with local spotlights, and the light falls on the blue carpet, as if the rain falls into the sea, and a layer of ripples is created to immerse people. At the same time, by using the LTECH Mini wireless controller to control the lighting dimming color, the effect is stable and good.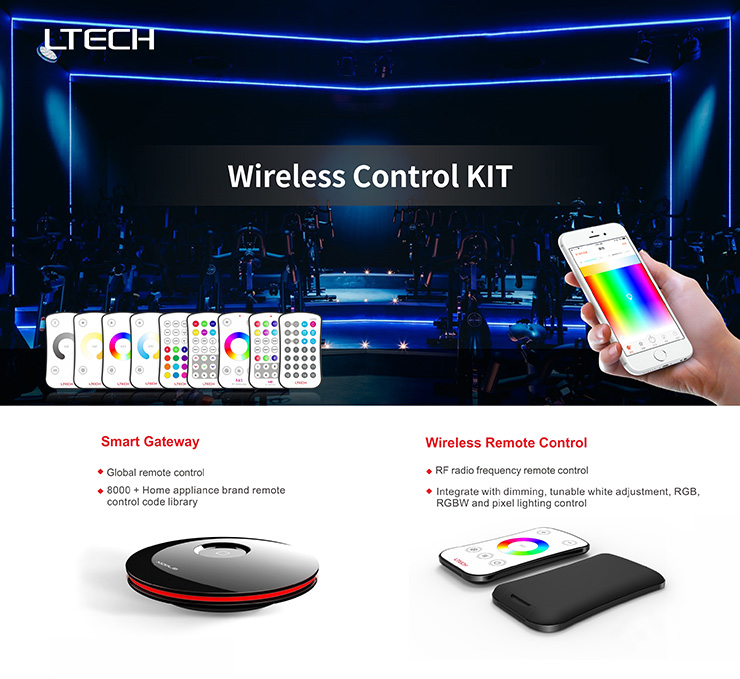 The LTECH Mini Wireless controller are compatible with 9 different remote controllers (patented technology). With one receiver, you can experience dimming, color temperature, RGB, RGBW control to meet different needs of customers; through RF remote control It can be used for speed, brightness adjustment, custom color, static color selection and various dynamic light changes. It is easy to operate.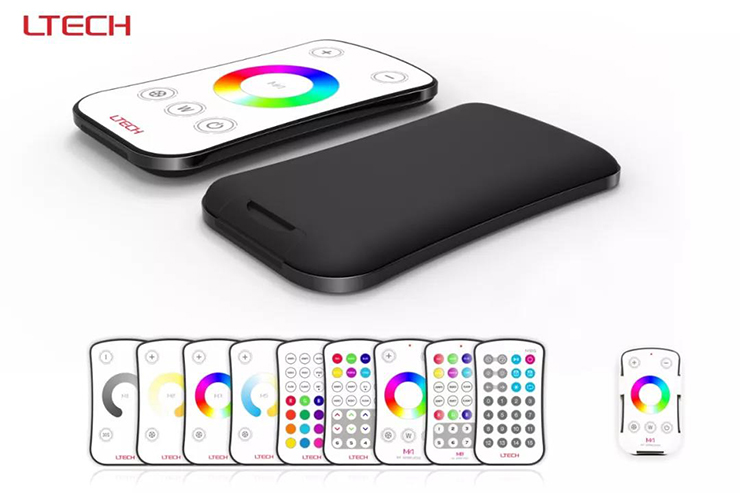 Nowadays,LTECH Mini wireless controller are connected to the Xiaolei intelligent home control system. The sold/newly purchased users only need to add an intelligent gateway to realize the global remote control, timing mode, scene mode and other powerful functions through the mobile phone. After pairing with the smart gateway, choose to save and play custom scenes.