W Changsha
Recently, the high-profile W Changsha officially opened!It is the sixth W hotel in mainland China and the first in Central China.
W Hotel is Marriott International's modern luxury lifestyle brand with tremendous traffic. W Hotels are built only in Dubai, New York, Kuala Lumpur and other international metropolis. In China, they can be found only in prosperous cities like Shanghai, Guangzhou and Chengdu.
By the use of LTECH intelligent dimmable LED drivers, ideal lighting effects are created in W Changsha. LTECH smart products were not only applied in W Changsha, but also in W Shanghai and W Dubai. With excellent technologies and high-quality products, LTECH enjoys a sound reputation among lighting companies worldwide and its products have become the first choice of many lighting projects for landmark buildings, scenic spots, star hotels, entertainment centers and high-end shopping malls.
Design Inspiration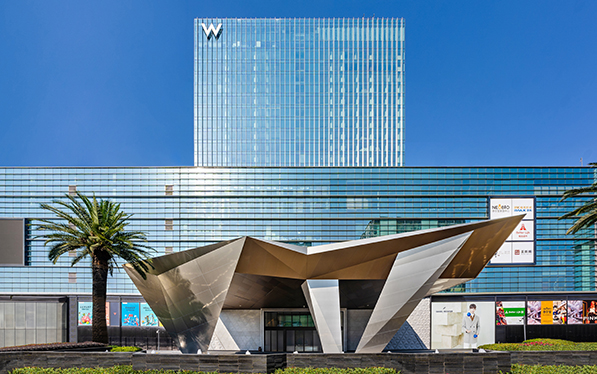 Design is always the most commendable highlight of W Hotel. W Changsha was jointly designed by the acclaimed Cheng Chung Design (H.K.) Ltd and Yunda Design Institute, which integrated the concept of future voyages in native culture to ignite the star power and led guests to explore the wonder of unknown. Next, let's have a look at Changsha's new trendy hotel -W Changsha.
Exterior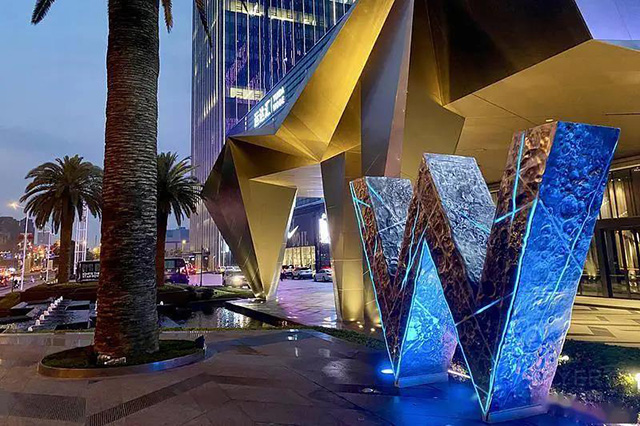 W Changsha is located in Yunda Central Plaza in Yuhua District, Changsha. When you arrive at the entrance of the W Changsha, the giant W logo will jump into your sight,which features moon surface texture, a quadrangle shape with tough texture, mottled terrain looking and radiant cutting lines. With the ambient lighting illuminating, visitors' passion for exploring the unknown is instantly ignited.
Lobby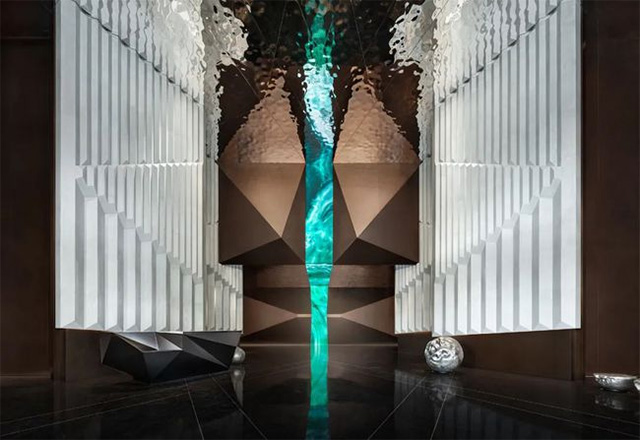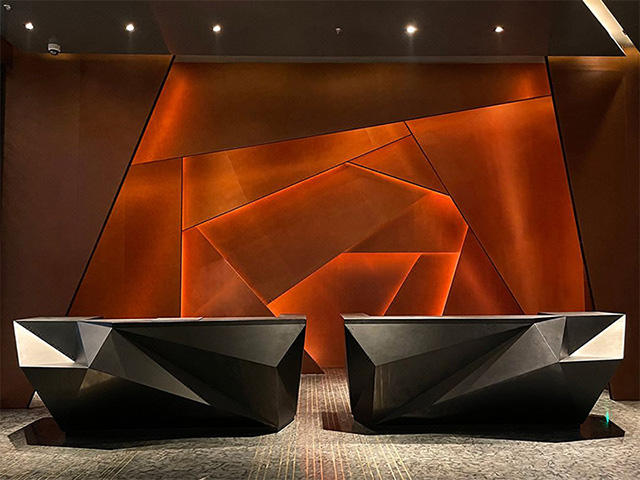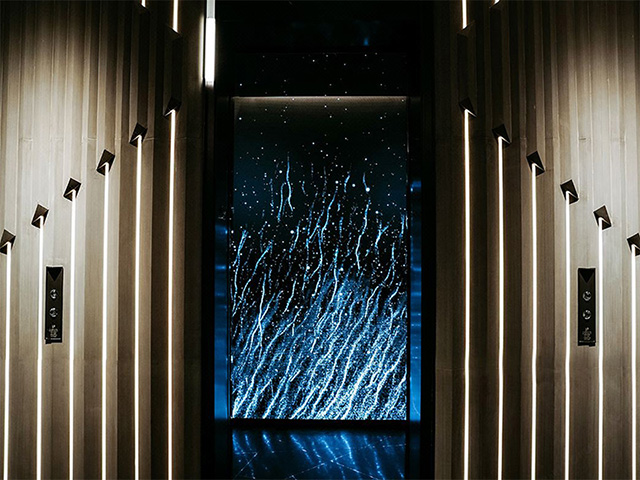 Start your dreamy experience by stepping into the entrance 1F. The ceiling with mirror effect reflects the symmetrical space where guests head for the lobby,showing the science fiction style design.
Guest Rooms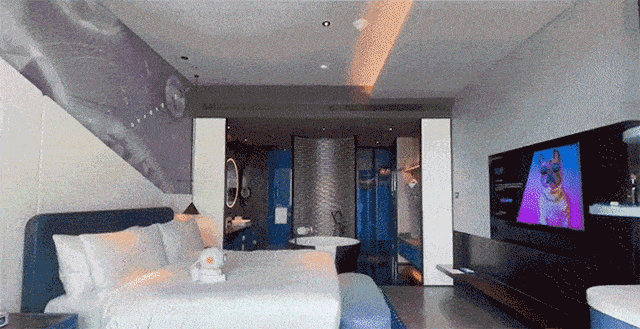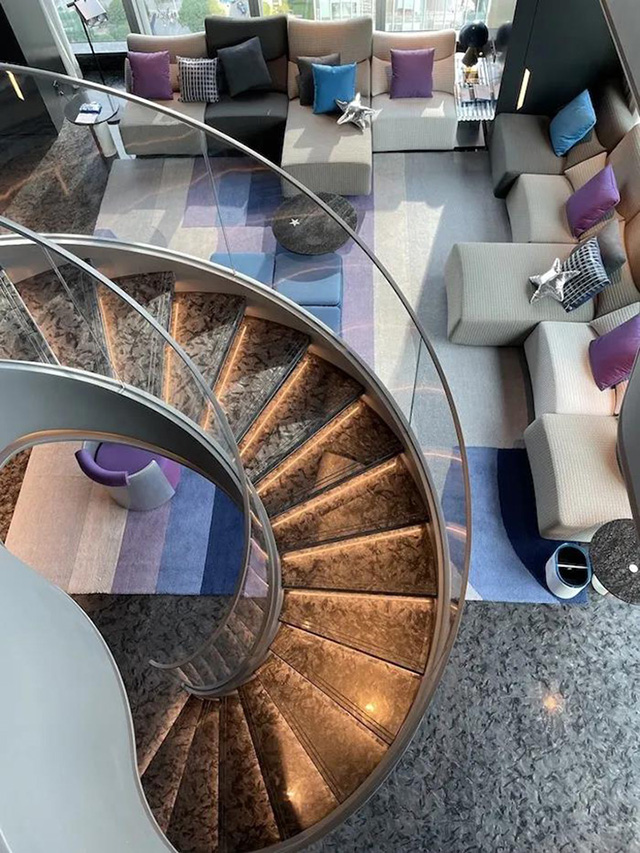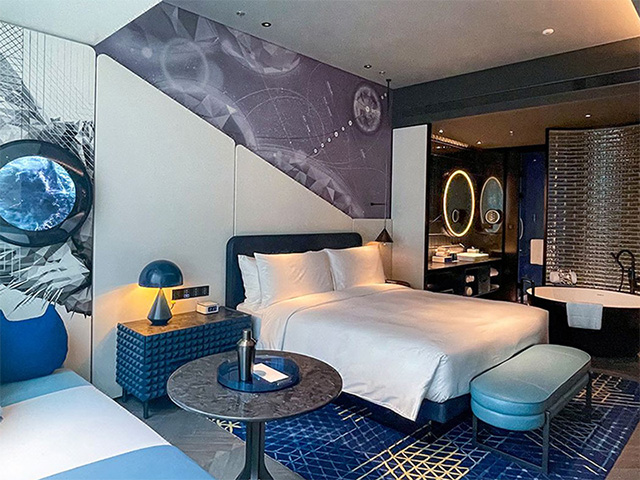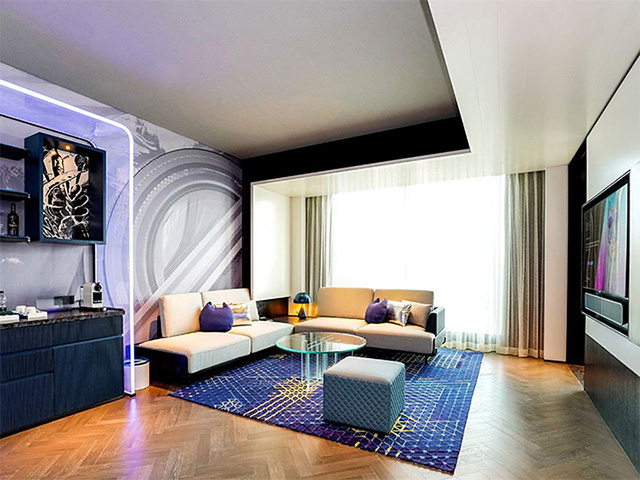 W Changsha has 345 guest rooms and suites which are inspired by the galaxy and designed in avant-garde style. The walls in the guest rooms are decorated with space-themed elements such as planets, constellations, and LED screens that display the imitation of space exploration. With the harmonious combination of spotlights and light strips and no main light present, guest rooms look more lively, fashionable and cool.
Restaurants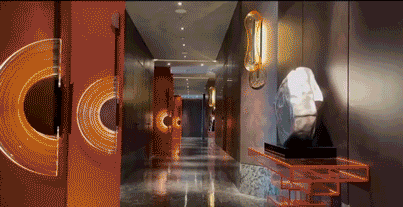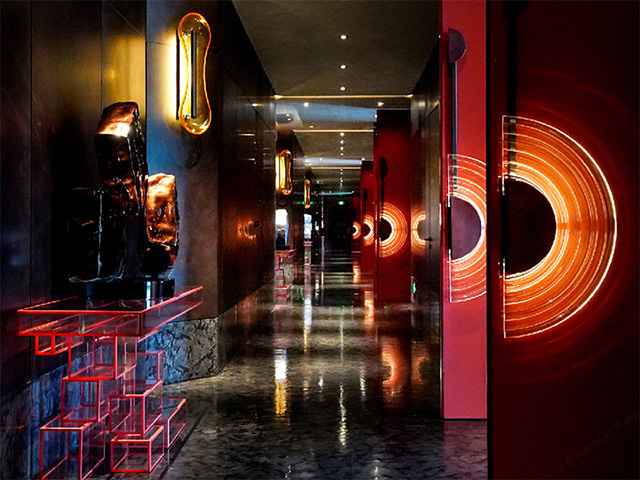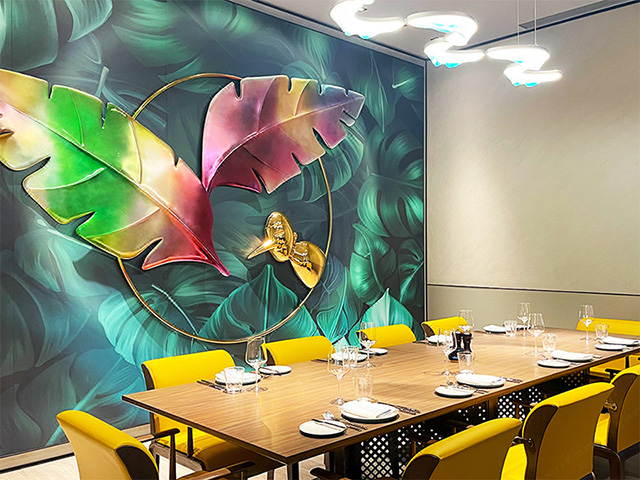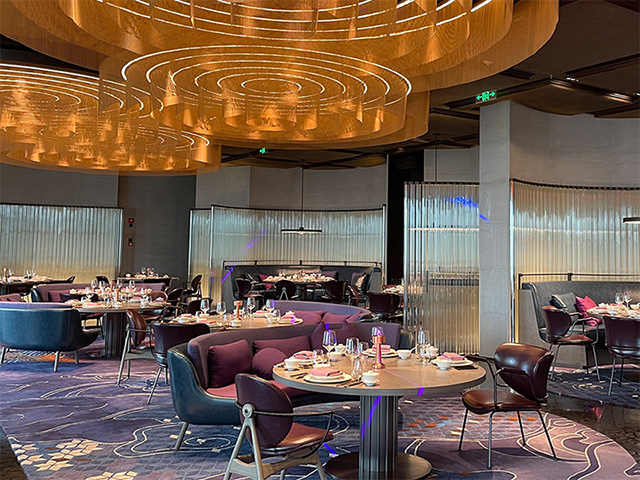 Changsha W has three restaurants. The all-day dining restaurant TROPICS offers a various Eastern and Western cuisines. The Chinese Restaurant SHINN YEN serves both as a restaurant and a small-sized show venue, providing authentic and modern Hunan cuisines. The restaurants with two different styles are divided into several areas through lighting adjustment to make the space look more three-dimensional. When guests enjoy both delicious food and beautiful views, they will definitely take photos. LTECH products deliver lighting with high frequency exemption level that enhance guests' visual comfort.
Public area on the sixth floor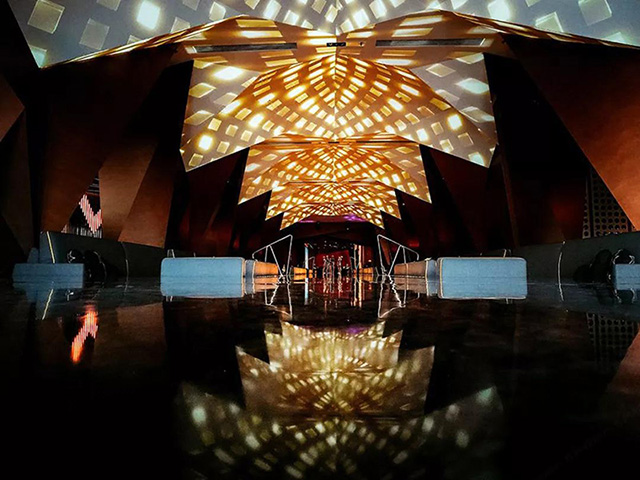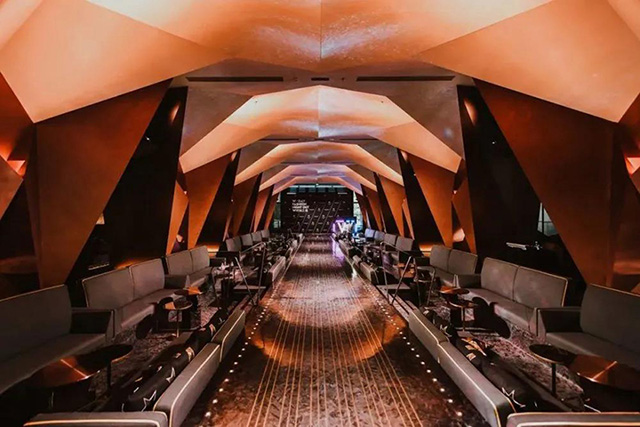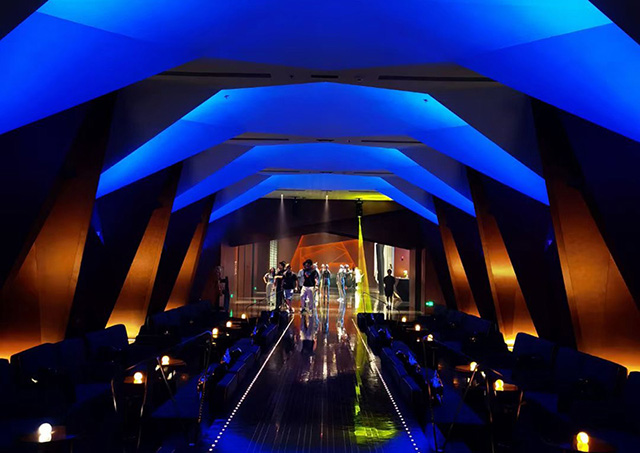 The lobby design of the sixth floor is even more remarkable. The reception lobby, lobby bar, gymnasium, and swimming pool are all located on this floor. The subtlety of its design is that the designer divides the entire space into two parallel linear spaces, and blur the boundary of the space by dimming the lights and using glass tiles, making guests feel like the space is infinitely extended.
LTECH earnestly develops high-quality products
In W Changsha, we can get the feeling that high-end star hotels have higher requirements for environmental quality. Since vision is the most important sense of humans, high-standard lighting is particularly important. Most international star hotel chains use light fixtures and control systems from premium brands. Dimmable drivers and controllers that connect to light fixture and control system play a pivotal role.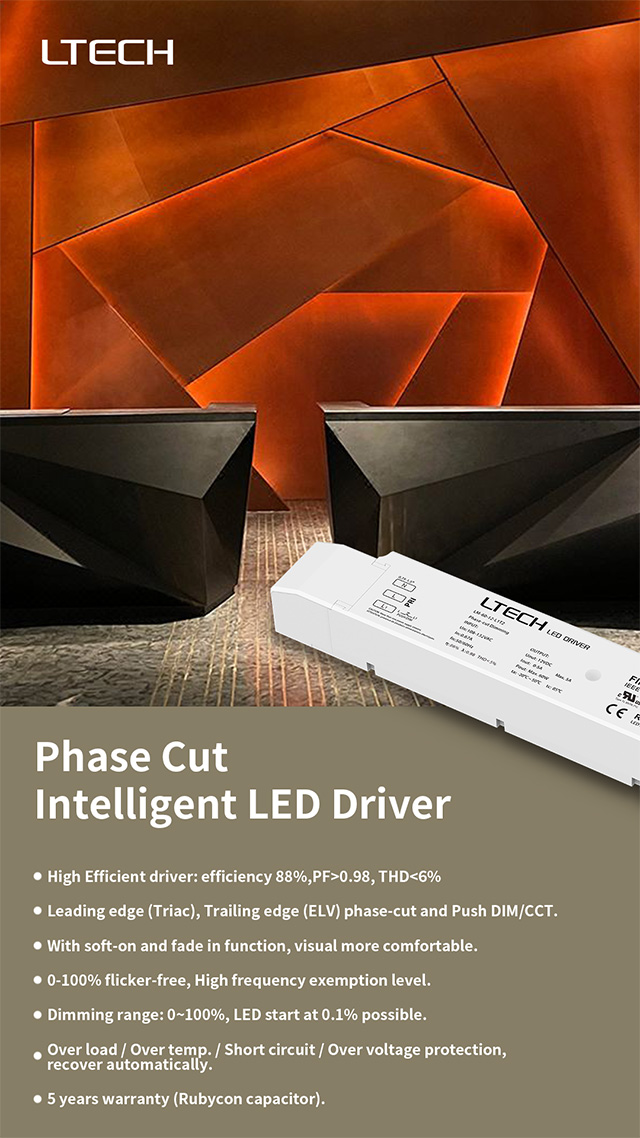 LTECH is the first LED controller manufacturer in China and the only one manufacturer that uses ruby capacitors for all types of intelligent LED drivers in China. As a leading brand in intelligent lighting control industry, LTECH insists on using components from premium brands, and has participated in many bid projects for museums, hotels, commercial buildings, and public constructions. Based on high-quality products and high performance cost ratio, LTECH has earned a good reputation in the industry.
T-PWM super depth dimming technology that LTECH developed can dim lights down to 0.01%, which can create comfortable and appropriate lighting environments according to different demands and scene atmospheres. The strobe level of our drivers has reached the exemption level, which can provide non-hazardous lighting environments. More than that, LTECH dimmable LED drivers can solve the common problem of color difference, ensuring the best color rendering index so as to improve the lamp value and the overall effects. With these characteristics, our LED drivers can improve customer satisfaction and win ratio of projects.