With the rapid development of e-commerce and new retailing, a new round of retail consumption upgrading has sprung up.LTECH as the leader in LED lighting controller, with 17 years of experience in lighting control of deep, products have been widely used in commercial lighting.with high quality products performance boost the development of new retail.This product is also used in the many Freshhema experience store of Alibaba group in China. Today, we will take you to the light of the mystery.
Freshhema supermarket use the "online e-commerce and off-line store " business model, together with "fresh supermarket + dining experience + online business warehouse" to create a new generation of high-tech, the Internet, personalized consumption fresh O2O experience pavilion.
The fresh area is the main area of the Freshhema supermarket, not only the color and freshness of fresh products, but also the regional identification of fresh products. There is different lighting requirements in different regions, different lighting needs, Under LTECH DMX decoder control ,the lighting control more convenient in fresh district.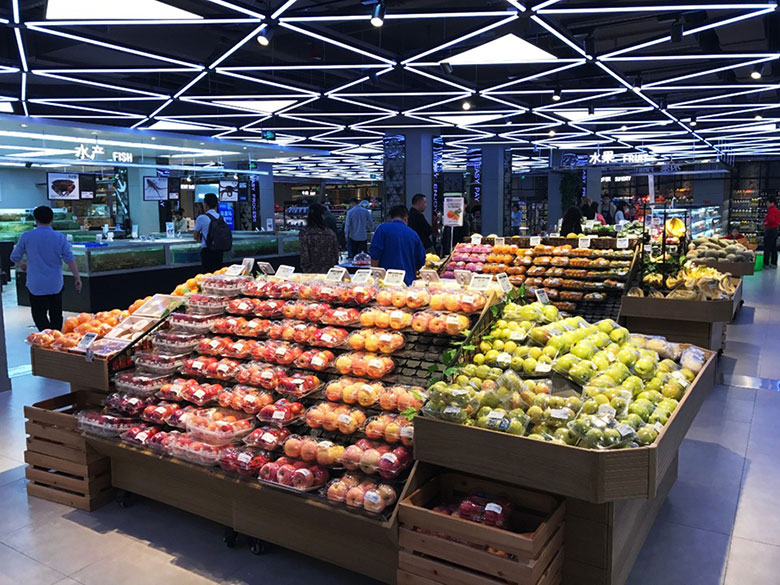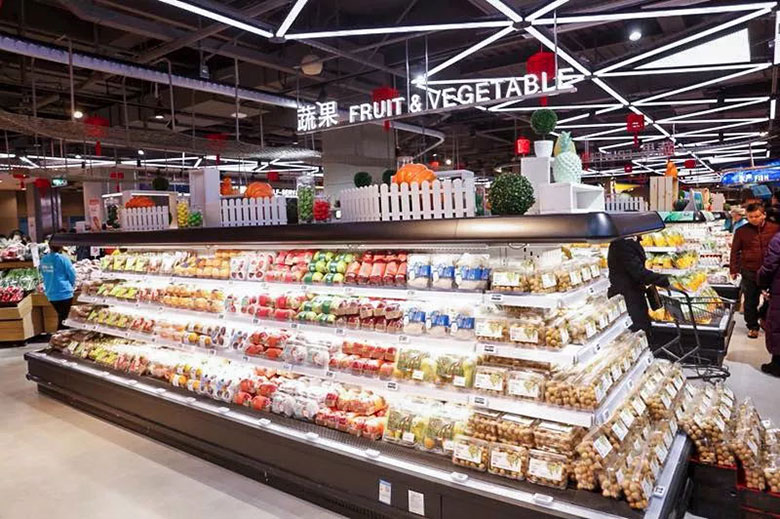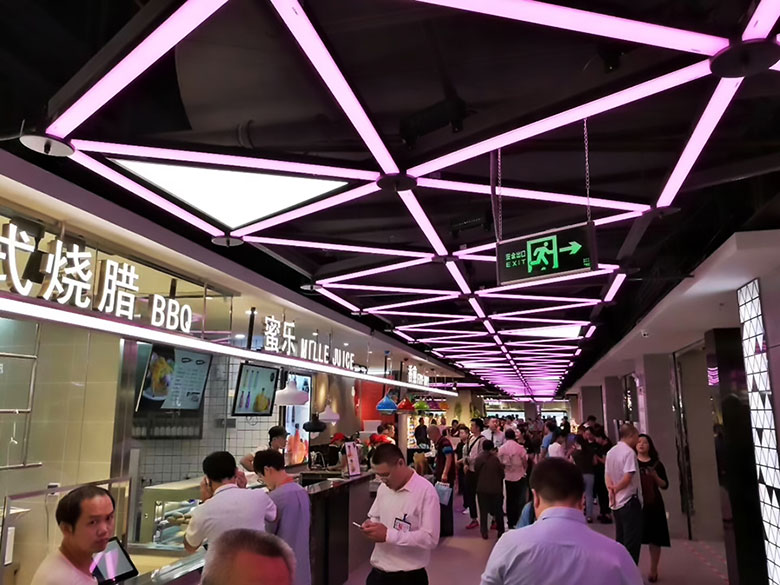 The LED RGB discoloration light belt is used in the category marking area. Through the Rett decoder, many kinds of light change effects can be realized, the recognition of the category is enhanced for the supermarket, the whole space is filled with the sense of science and technology, and it can also be applied to the molding demand of different festival atmosphere.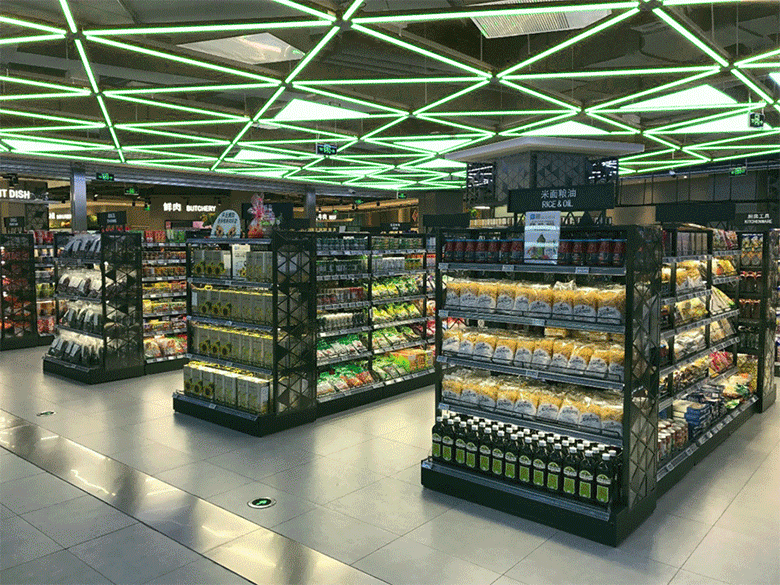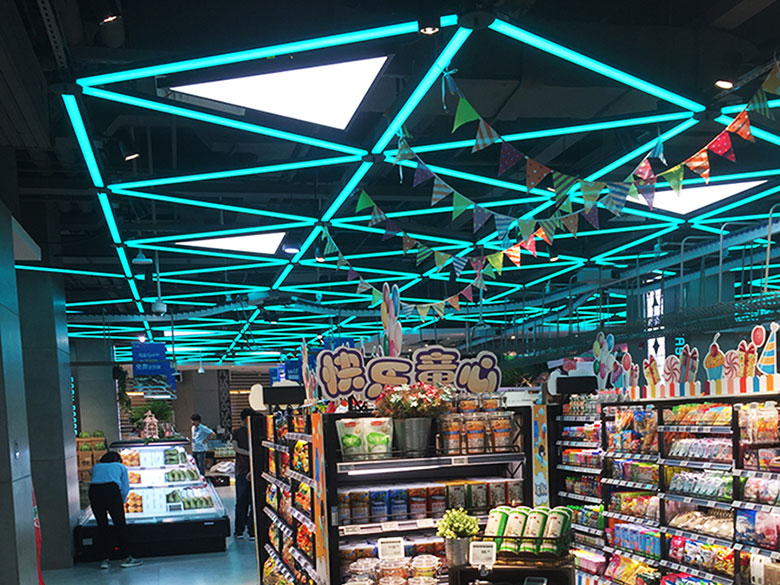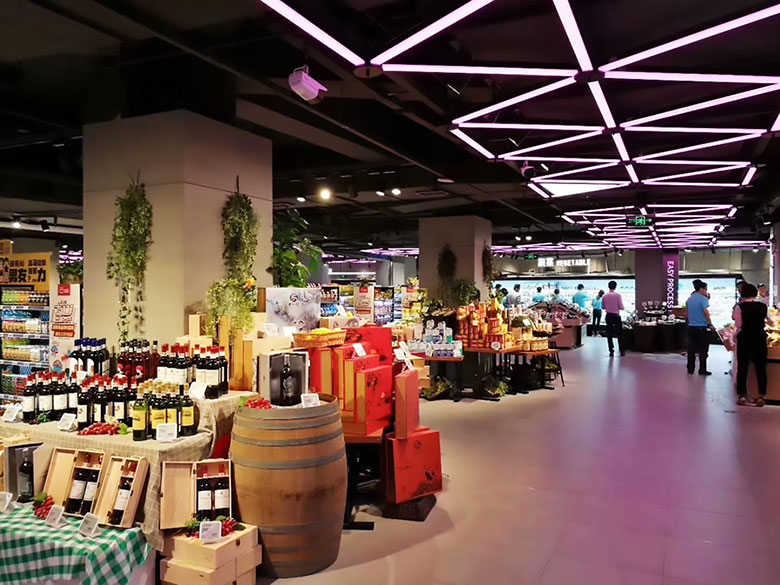 Under the fresh new retail development trends of "closer to consumers" and "more convenient", online payment become common trading way, Via the low brightness of light Freshhema born to meet the demand of the online payment, avoid the disturb with the highlight .The dimming effect of low brightness and low brightness makes the cashier area more humane and ensures higher payment efficiency.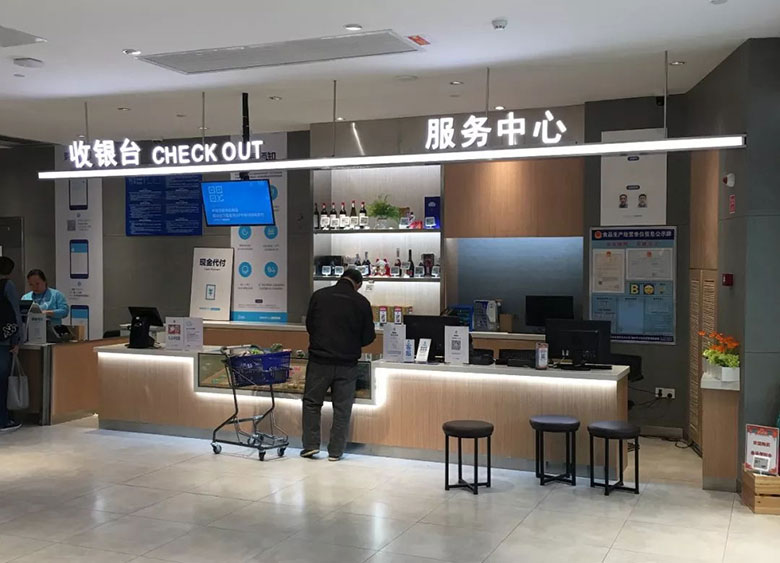 DMX decoder and Signal Amplifier are used in this project , LTECH RDM/DMX constant pressure decoder is added to standard RDM remote device management protocol, which supports DMX512 signal two-way communication, which can realize remote reading/writing DMX address and other management functions.Provide XLR-3, RJ45, green terminal three DMX signal interface to select, can control monochrome, double color, RGB, RGBW LED lamps.0-100% dimming and variety effects bring healthy and comfortable shopping environment to customers.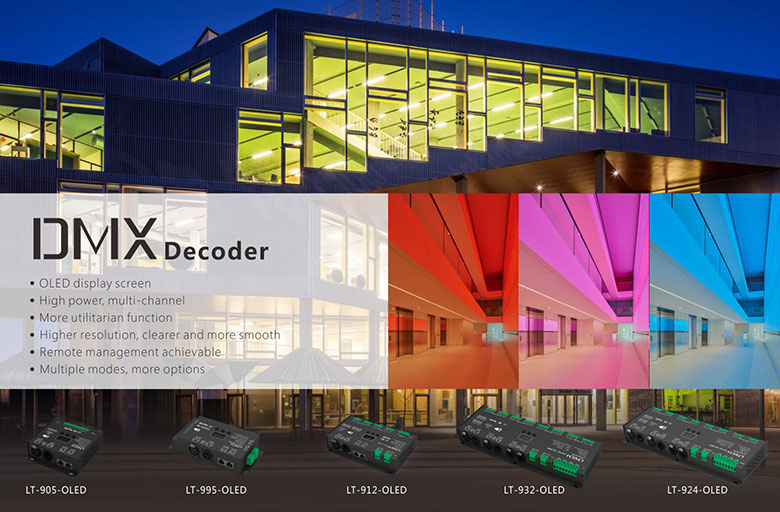 Time is changing , but in fact the essence of consumption is still the same, no matter what the consumers of the industry, when they buy something always consider to buy high quality products more fast, and this should be a new retail pursues.
LTECH as promoters of intelligent lighting, since the establishment 17 years ago, always insist on innovation research and development in the field of intelligent lighting, hundreds of independent innovation of LED intelligent control technology, provide excellent solutions to hundreds of projects .In the future, LTECH will continue to explore more of the new retail lighting mystery, looking forward to your support and attention.