6:08 p.m on October 26th, HuaWei Intelligent Life Hall (Shanghai Aegean Sea) began trial operation, which marks an important step for HuaWei to lay out new retail formats. Let's uncover the lighting secret of HuaWei Intelligent Life Hall, which integrates technology and humanity.
HuaWei Intelligent Life Hall takes "Sharing good life" as its design concept, emphasizes the careful selection of materials, creates a healthy and environment-friendly living standard, and advocates a new intelligent green life concept. Adopting intelligent store system, which can adjust the temperature, humidity, brightness and lighting effect of the store intelligently according to the weather, customer flow and time period, so that consumers can enjoy the best experience environment in real time.
In terms of lighting, HuaWei makes the best use of natural light, and the intelligent control system used in the background will evaluate the existing light in the store, adjust the illuminance and color temperature of the store's laylight, ensure the soft and comfortable vision of the store throughout the day, save electricity, and create a natural and environment-friendly lighting environment.
As the LED intelligent dimming drivers brand adopted by HuaWei Intelligent Life Hall this time, LTECH has completed the perfect compatibility with its intelligent control system, so as to bring every customer into the store a natural life experience, which can be regarded as one of the best examples of new retail lighting.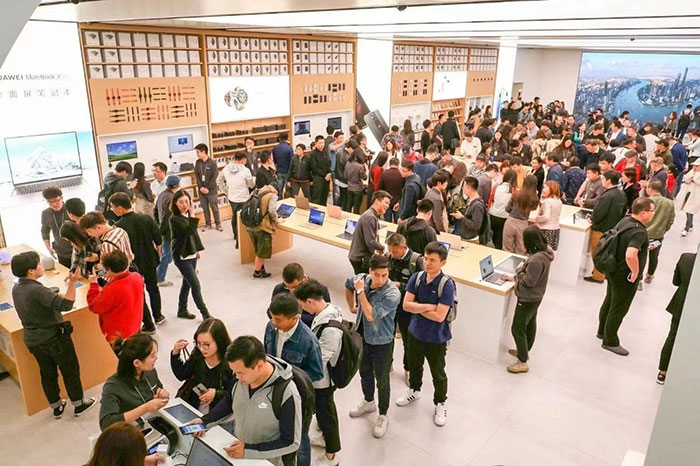 HuaWei Intelligent Life Hall (Shanghai Aegean Sea)
HuaWei Intelligent Life Hall is designed on two levels and divided into four areas: product experience area, interactive experience area, after-sales communication area and leisure communication area.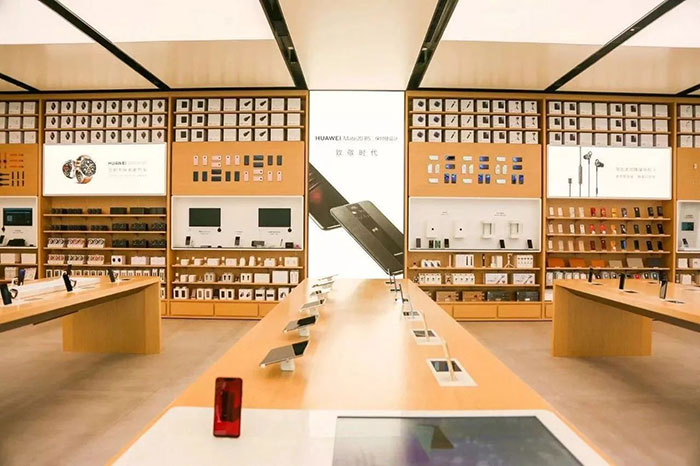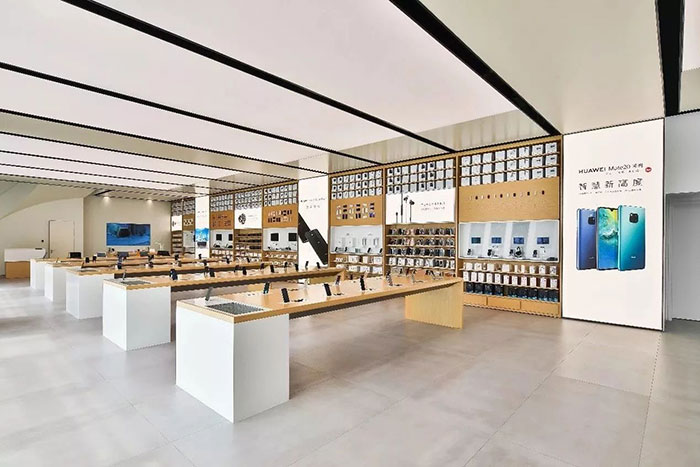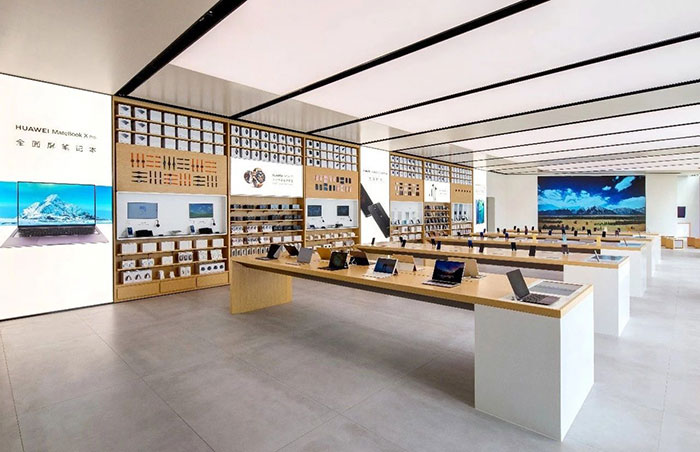 Shanghai HuaWei Intelligent Life Hall First Floor
The first floor area adopts laylight lighting, make the light exquisite pure evenly scattered down, to highlight the overall effect of the clean and bright, collocate LTECH LED intelligent dimming drivers, bring stable and high quality dimming effect, precision digital dimming doesn't change color rendering index, is helpful for customers to feel the powerful performance of HuaWei more accurately and truly.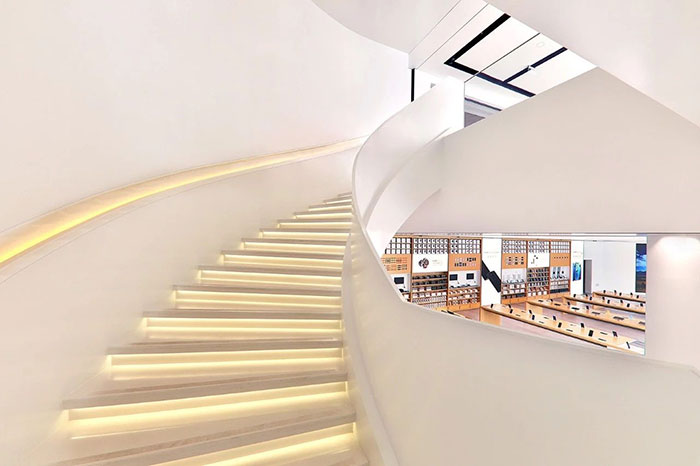 Shanghai HuaWei Intelligent Life Hall Staircase
Staircases use French white oak grain,compared with common wood, the color is thicker and grain more apparent, appear more low-key and calm from the vision, through the use of light strip, make staircases richer sense of layering, build a gentle and comfortable atmosphere for customers.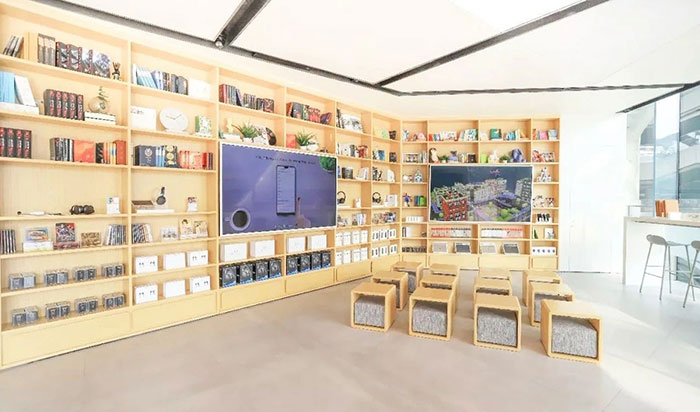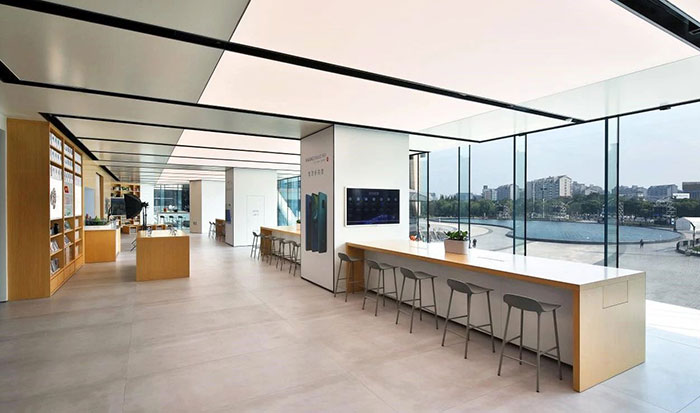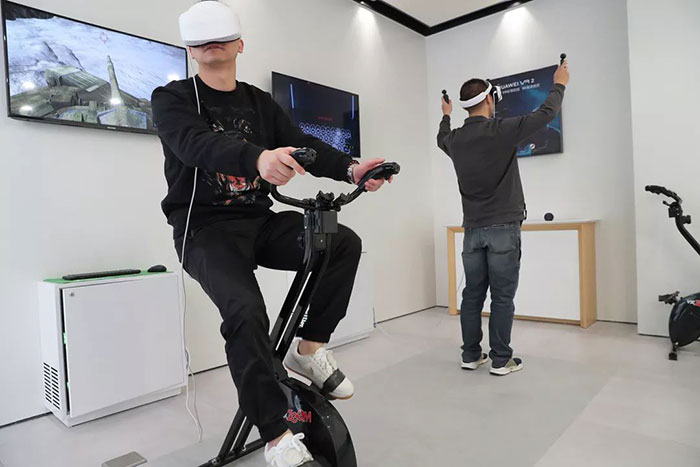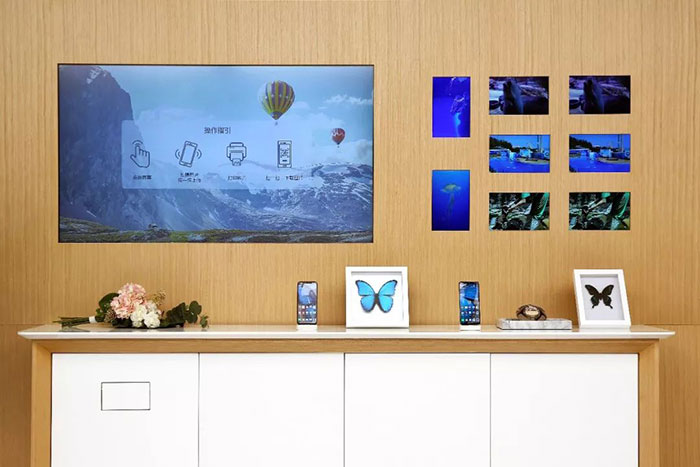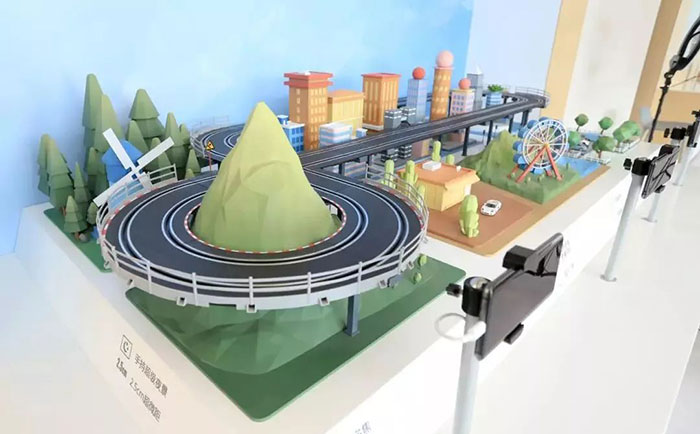 Shanghai HuaWei Intelligent Life Hall Second Floor
Compared with the experience form full of ritual on the first floor, the second floor is more like a leisure and free experience space where people can wander around, play and rest. LTECH LED intelligent dimming drivers can achieve 0.1-100% depth dimming, meet the needs of diverse light intensity in the experience area on the second floor. T-pwm digital dimming technology subtly changes the light changes, making people can't feel that the brightness of light is being adjusted.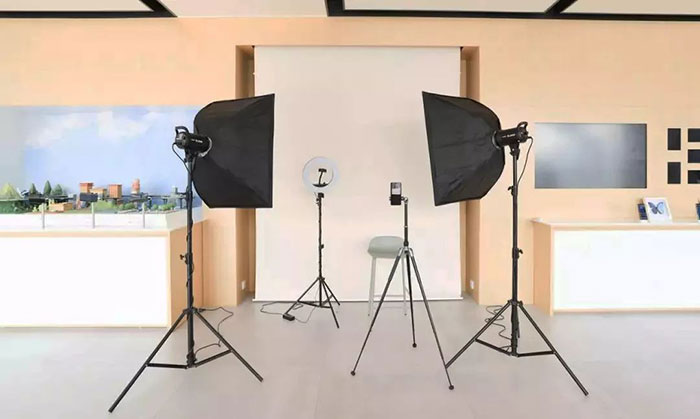 Shanghai HuaWei Intelligent Life Hall Photo Area of Curtain Scene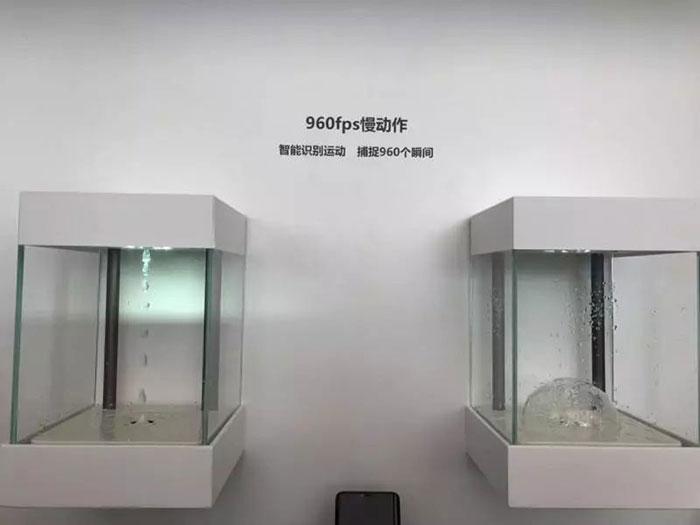 Shanghai HuaWei Intelligent Life Hall Slow Shot Area
The slow shot area on the second floor is also worth mentioning, customers can shoot the beautiful moment when water drops drop on the ground and burst into water through the slow motion function of Mate 20.In today's society, there are more and more mobile phone brands that have the function of slow motion photography. For slow motion photography, only the high frequency flicker-free dimming drivers can solve the problem of flicker and mobile phone ripple.
LTECH flicker-free dimming technology, under all kinds of LED lighting brightness, shooting photos and slow motion of high-speed photography, won't produce moire phenomenon, to take pictures and photographic effect is more perfect, flicker-free let the human eye more comfortable at the same time, so that consumers here can better feel HuaWei products infinite creativity and technology content.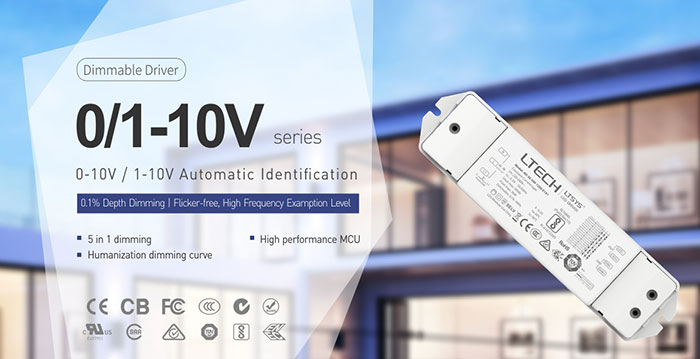 In addition to 0.1% depth flicker-free dimming, LTECH 0-10V series LED intelligent dimming drivers also adopt the most advanced digital circuit design, built-in high-performance MCU, support 5 in 1 dimming, 100% compatible with the market brand dimmers and control system to provide the most powerful choice for commercial lighting.