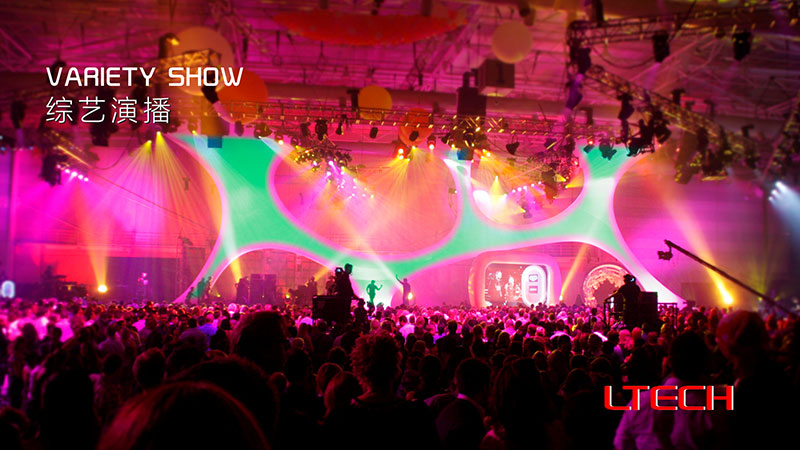 When the National Day has just passed, our dedicated editor comes again to introduce fresh case of stage project. Have a look buddies.
This time the project case we want to introduce is - CCTV 2017 National Day Traditional Opera Concert. The theme of the evening party is National Day and programs include categories such as Beijing opera, Shaoxing opera, Huangmei opera, Shanxi opera, Jin opera. Many opera masters and best young players from Beijing, Tianjin, Shanghai and other places attended the concert. This is a concert of alliance between gaints, with various schools and outstanding players.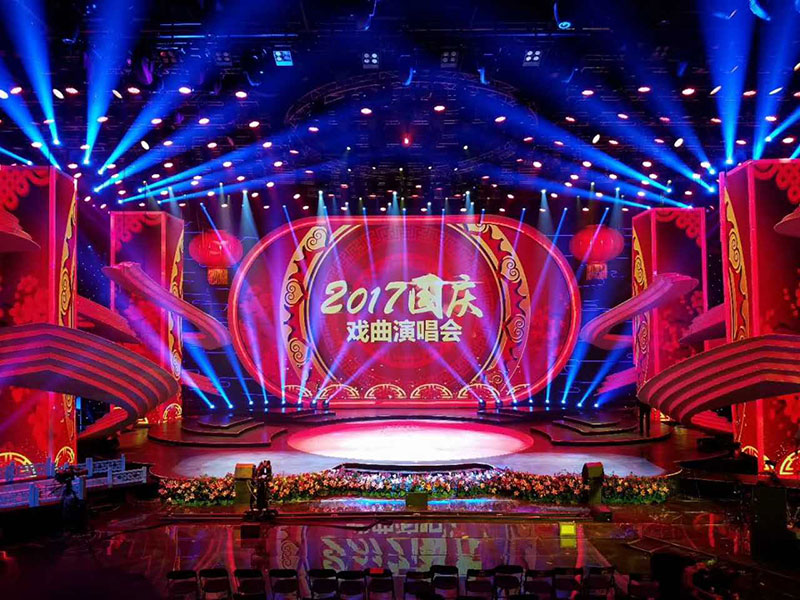 Chinese traditional opera mainly consists of three different artistic forms - folk songs and dances, talking and singing, and burlesque. It originated from primitive songs and dances, and is a kind of comprehensive stage artistic form with a long history.
Stage design of the evening party was characteristic of Chinese traditional opera. The main stage was wrapped up by a lantern-shaped screen and flying ribbon-shaped decoration, which creates an aesthetic, warm, elegant and romantic stage, tagging a moral of excellent vision that China is booming.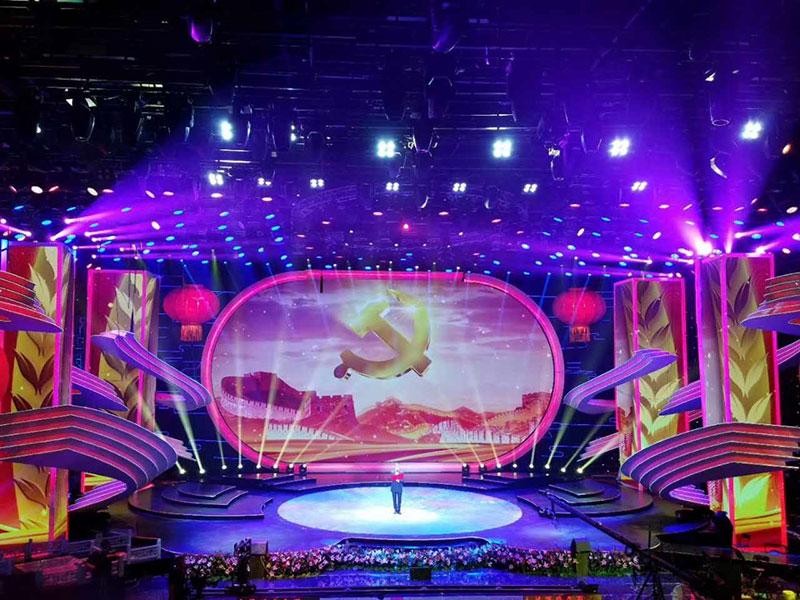 Lighting is an important carrier for wonderful performance. In order to best control various lighting changing effects, the organizer used DMX decoders from Ltech in this concert lighting project. The on-site lighting was used for LED primary stage scenery such as petrol extracting machines, lantern-shaped screen and stereo lamp poles which are controlled through DMX512 protocol to create amazing lighting to present vivid and fabulous stage artistic effects of Chinese traditional opera.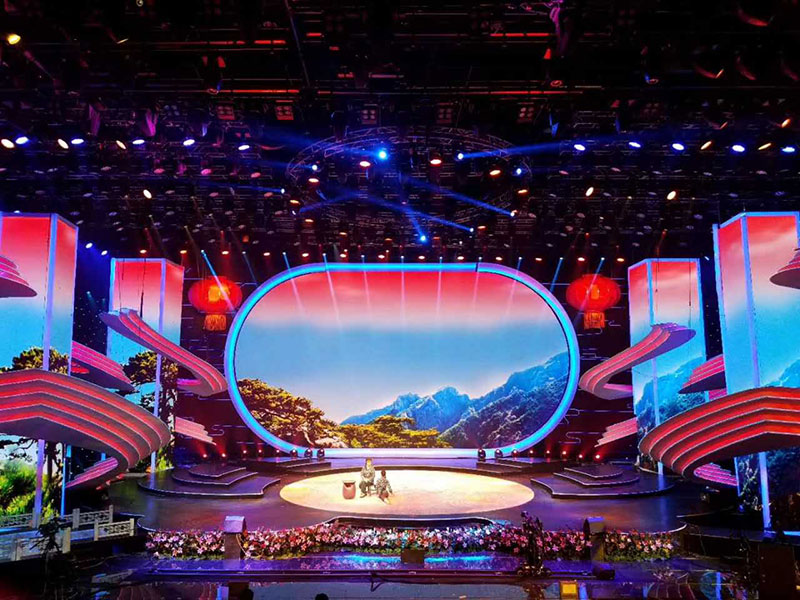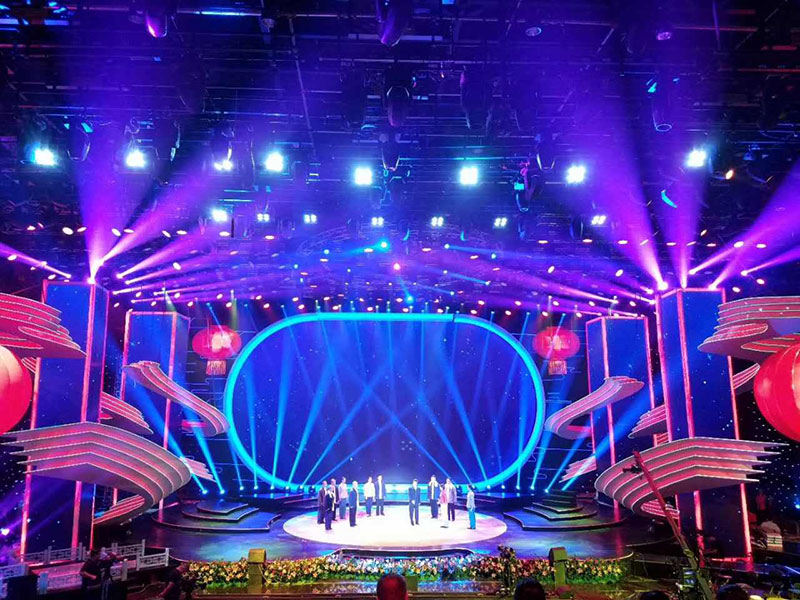 Stage lighting have to be adjusted and controlled in accordance with plots of an opera. Various LED lights would be conducted different operations at the same time, which could be confronted with issues such as a wide control range, poor signal, long distant transmission and various lighting effects in programs. With DMX decoders from Ltech, all these issues were solved. The DMX decoders were fully applied and demonstrated. Ltech DMX decoders adopt advanced decoding technology and convert internationally popular DMX512 standard digital control signal into constant current or constant voltage PWM signal and SPI (TTL) digital signal to drive LED, enabling various signals to convert each other and controlling at the same time through DMX512 digital console, realizing various changing effects on stage.
Moreover, Ltech DMX decoders can work with Ltech dimmable drivers to process PWM digital dimming, controlling various LED fixtures of single color, dual color, RGB, RGBY, RGBW, RGBA, etc.Flexible operation functions of Ltech DMX decoders allow convenience for customers and a wonderful spectacle of Chinese traditional opera for audience.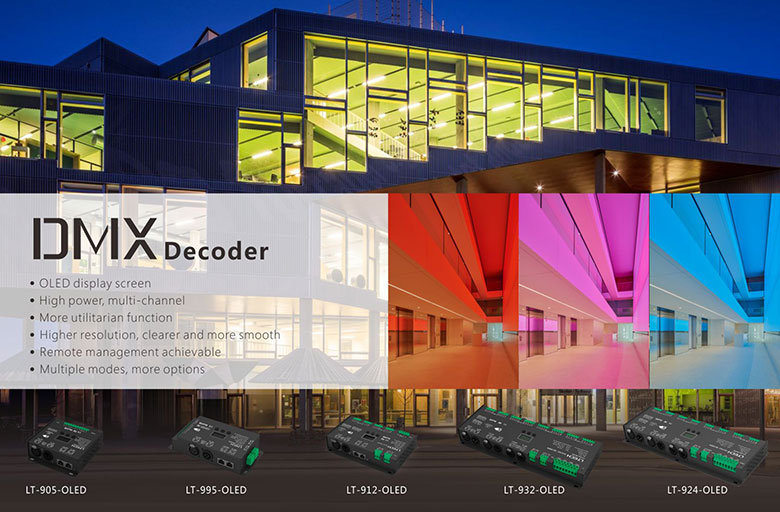 Chinese traditional opera is particular about cultural characters of harmony, preciseness, vivid charm and aesthetics. CCTV 2017 Traditional Opera Concert spread the brilliant and gorgeous cultural deposits of Chinese traditional opera through amazing programs. With DMX decoders Ltech helped to present Chinese traditional opera to audience through perfect lighting.