From November 16th to 17th, 2019, the two-day "The 4th eLicht Forum" was successfully concluded at the Shanghai Zhonggeng Julong Hotel. More than 1,200 people attended the opening of the event, and jointly discussed the future development trend of China's lighting industry and the hottest issues in the lighting industry, which was highly appreciated by the audience. In this forum, LTECH titled the hotel lighting sub-forum.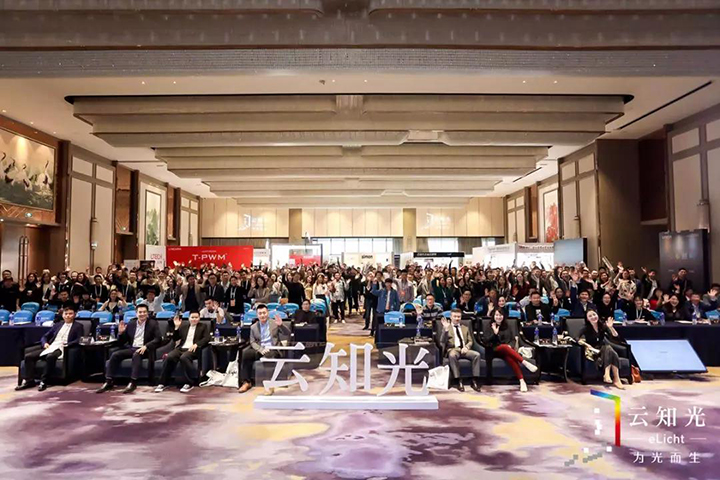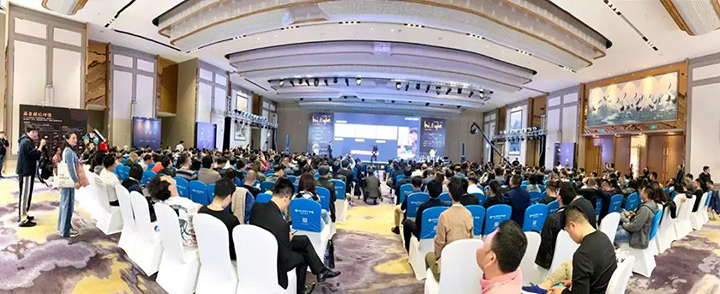 During the period, Dr. Zhang Zhegang, the marketing director of LTECH, gave a keynote speech and dialogue on "Creating a Personalized Experience in Hotel Lighting" and said: "The four standards of good dimming are flicker-free, softness, precision and depth." Here LTECH can provide you with a professional solution that perfectly solves your lighting needs and brings a more personalized experience to hotel lighting.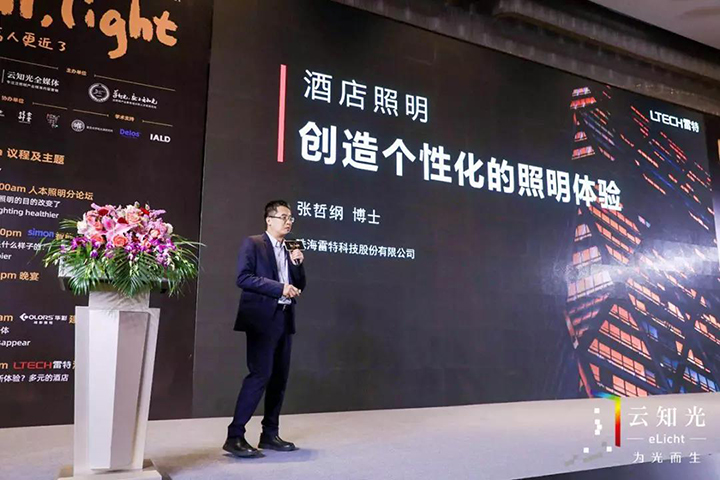 Dr. Zhang Zhegang, Marketing Director, Zhuhai LTECH Technology Co., Ltd.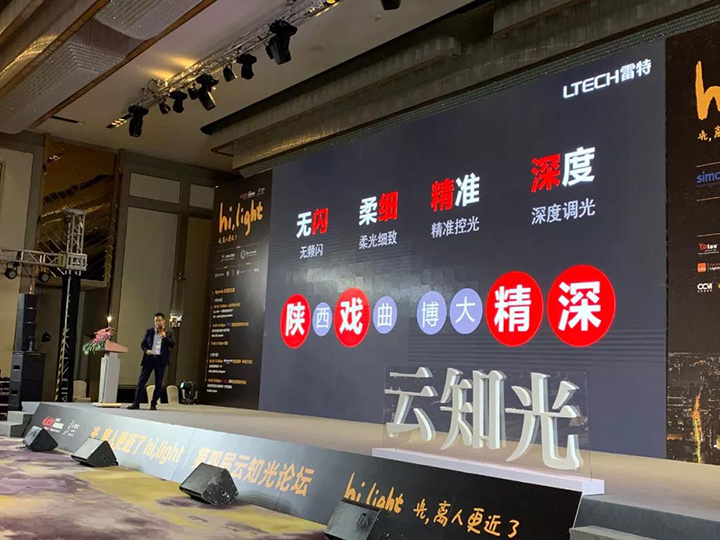 Find and good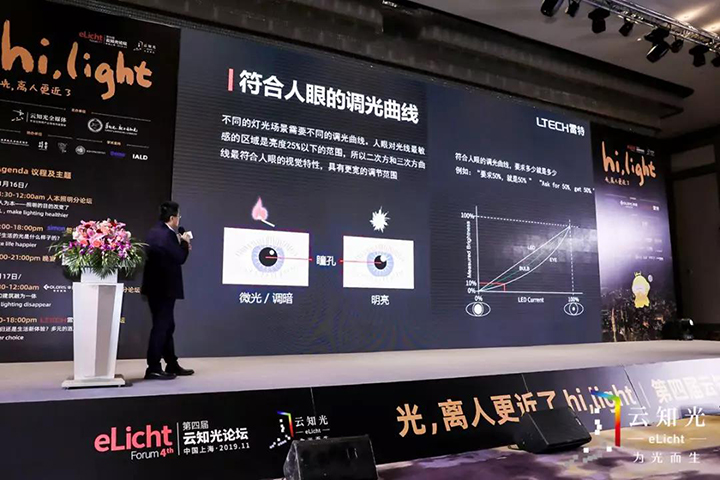 LTECH products meet the human eye dimming curve design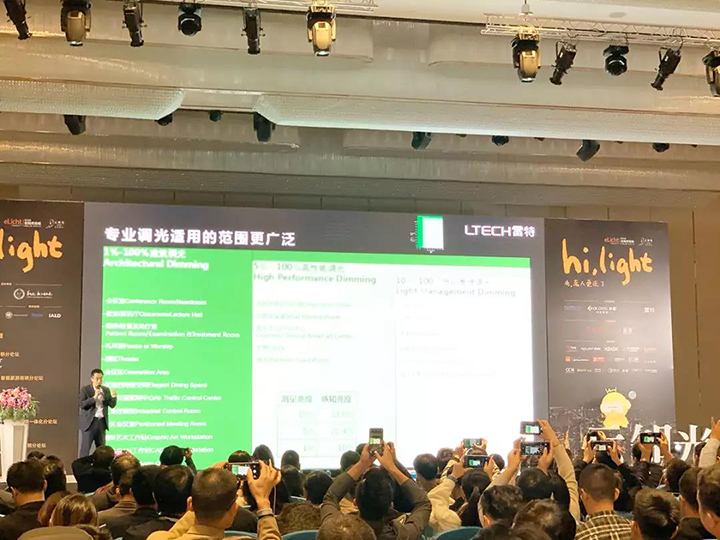 Telling about professional dimming
In the theme of the hotel lighting sub-forum discussion, for the "Hotel light will also be adapted to local conditions?" Host Zhang Chenlu and Zhang Zhegang, Tian Zhongqian Taro, Li Hui, Zheng Xingcun several guests conducted a professional discussion.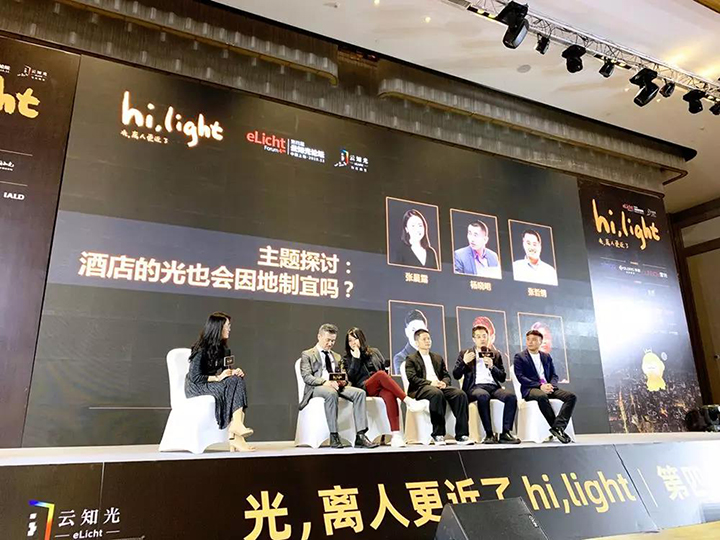 During the event, media reporters from various major industries invited Dr. Zhang, the marketing director of LTECH, to interview and discuss the future development of smart lighting.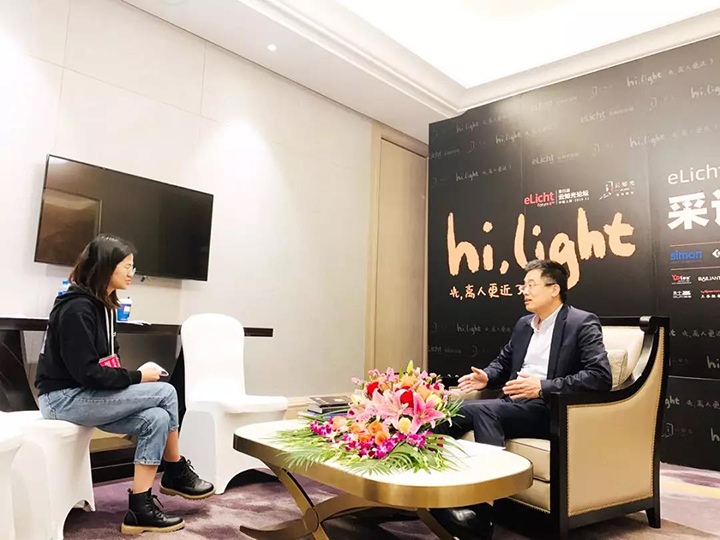 In addition, during the forum, LTECH set up a brand image booth on the spot to show LED smart dimmable driver for high-end hotel applications, MS commercial lighting demonstration system, T-PWM super depth dimming technology, DALI DT8 color temperature experience, etc The product experience area is also a wonderful dimming experience for the audience.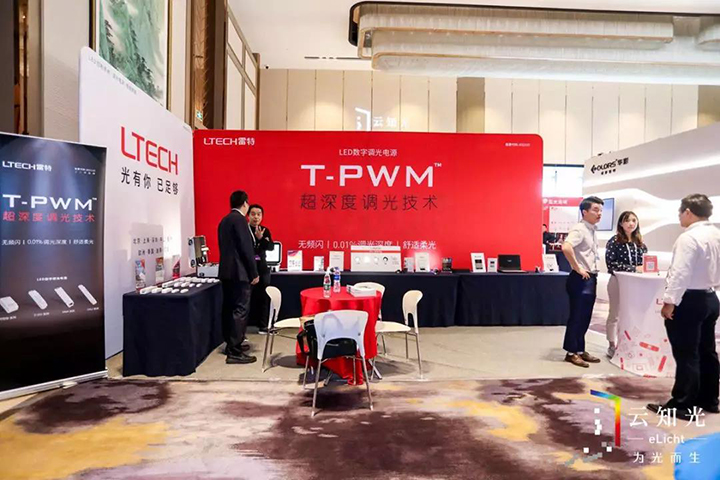 LTECH brand image booth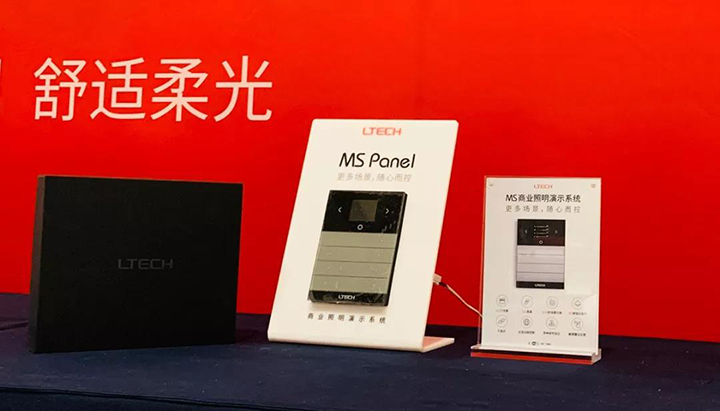 MS Commercial Lighting Demonstration System
The MS commercial lighting demonstration system is powerful, can be used with different types of lamps, and performs various modes of lighting adjustment and scene switching. It is perfectly used in enterprise lighting exhibition halls and various medium-sized projects to meet the needs of lighting applications and more flexibility.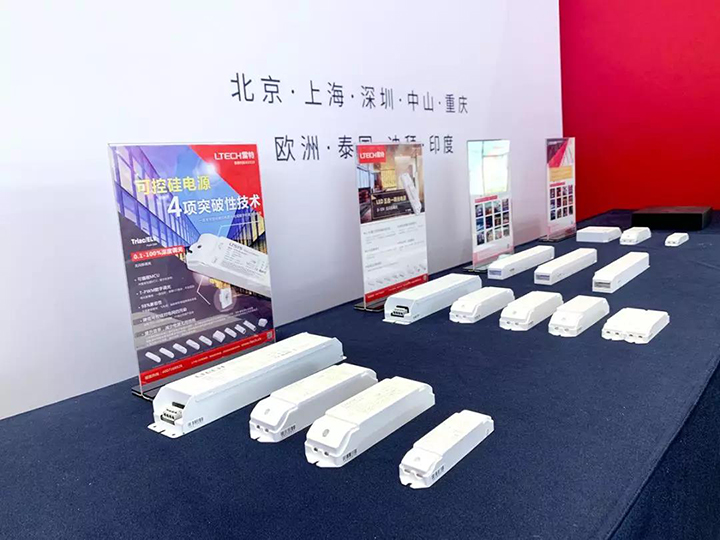 LTECH LED intelligent dimmable driver
LTECH multiple LED intelligent dimming driver series adopts T-PWM super depth dimming technology to ensure the best color rendering index of the lamps. 0-100% stepless dimming, dimming depth up to 0.01% limit, no stroboscopic detection reaches the level of high frequency exemption, in line with the human eye perception of the dimming curve, dimming smooth and natural, making the human eye's visual experience more comfortable.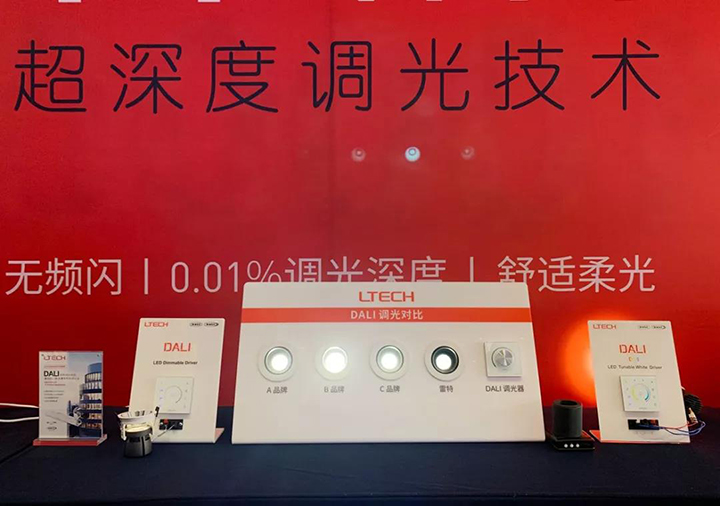 LTECH DALI dimmming experience area
LTECH DALI power supply is compared with other brands of DALI driver (the right one is the LTECH driver)
LTECH booth has been as popular as ever, attracting many industry senior experts, design masters and corporate executives to visit.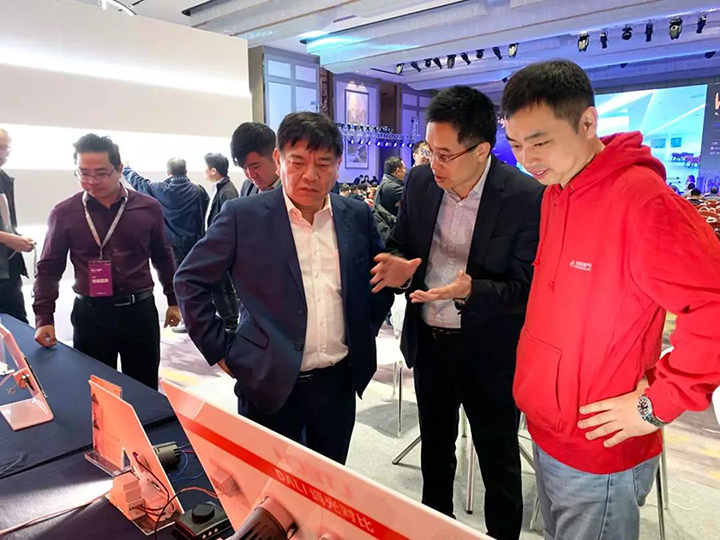 Mr. Dou Linping, Secretary General of China Lighting Society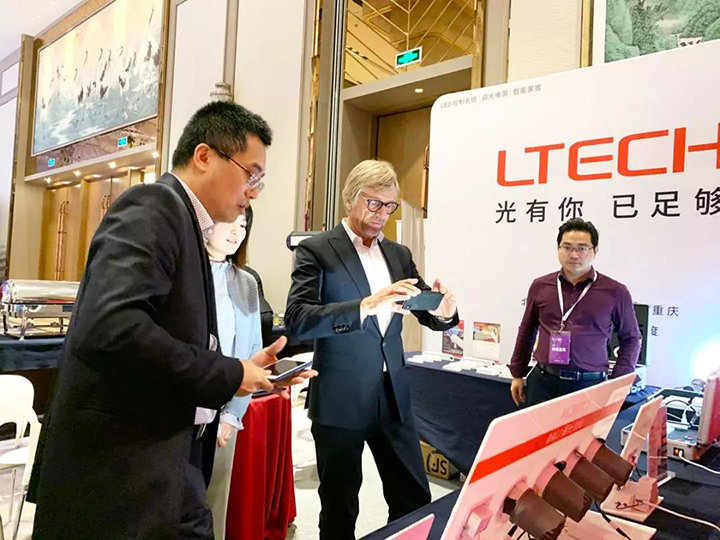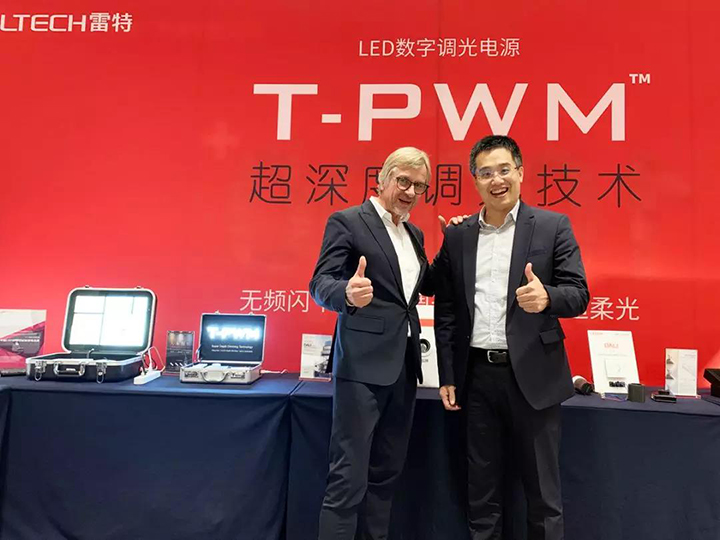 Chairman of the European Steering Committee of the International Association of Lighting Designers (IALD) Andreas Schulz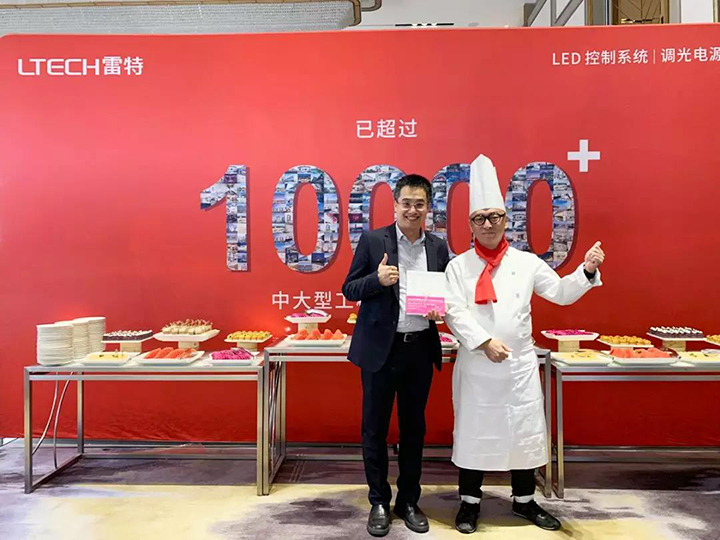 Professional Member of the International Association of Lighting Designers (IALD) Hiroyasu Shoji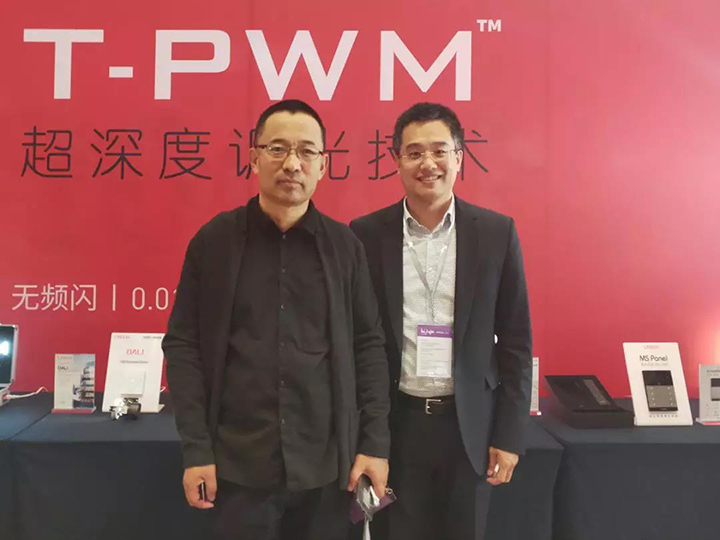 Mr. Xu Dongliang, General Manager of Dongliang International Lighting Design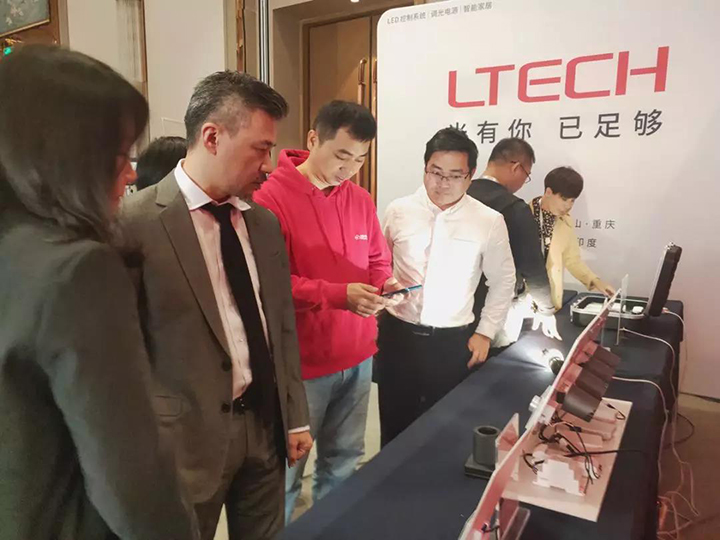 Professional Member of the International Association of Lighting Designers (IALD) Tanaka Taro
Xu qinghui, co-founder of eLicht Forum and lighting technology officer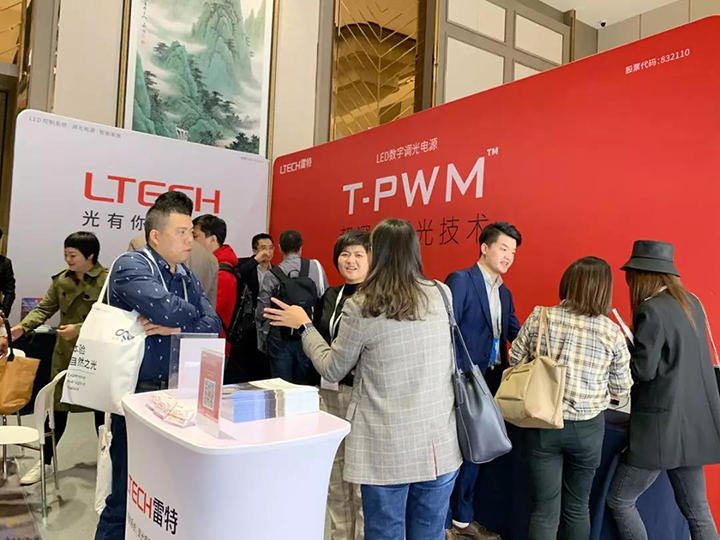 LTECH booth is full of popularity
In this event, with special insights and high-quality products, LTECH will let more people further understand the high-quality brand concept of LTECH. In the future, LTECH will continue to innovate in the field of intelligent lighting, bringing greater contributions to the lighting industry.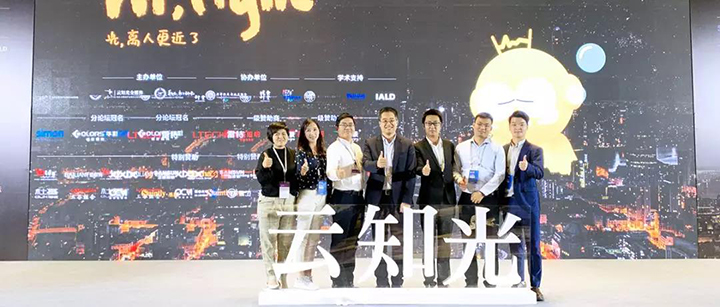 LTECH team staff took a group photo on the spot