2021 China Lighting Industry Brand Conference,a major industry event, kicked off on May 23 in Guzhen town, Zhongshan city, which is known as "China Lighting Capital". On this day, the industry's giant corporations gathered together on the 11th floor of Huayi Plaza in Guzhen Town to witness this event. The theme of the event is "Showing brand strengths, setting role examples for the LED industry".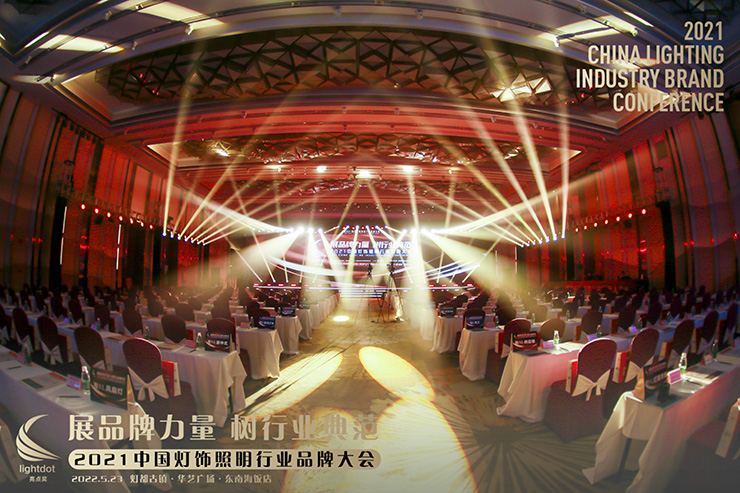 The event aims to commend outstanding industry brands and high-quality items. It also aims to help stabilize the LED lighting market, promote development of the industry and stimulate industrial vitality.
Work for better development
A group of industry experts were specially invited to the event sharing useful knowledge and information about industry development trends, technical areas, smart life and so on. With this information sharing, people attending this event are expected to absorb information from different fields as much as possible and explore a feasible path for the future development with the combination of their own situations.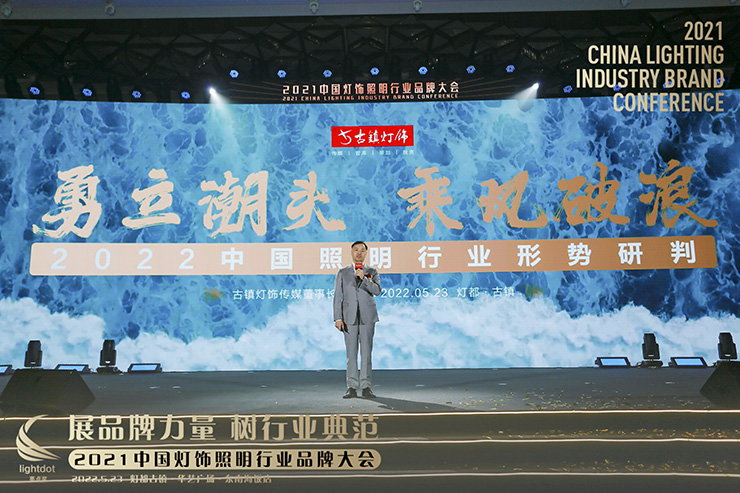 Mr. Cao Lihui, who established the Lightdot Award, analyzed the situation of China's lighting industry in 2022 from four aspects of seeing the general trend, exploring the industry, clarifying popular items, and observing the future development".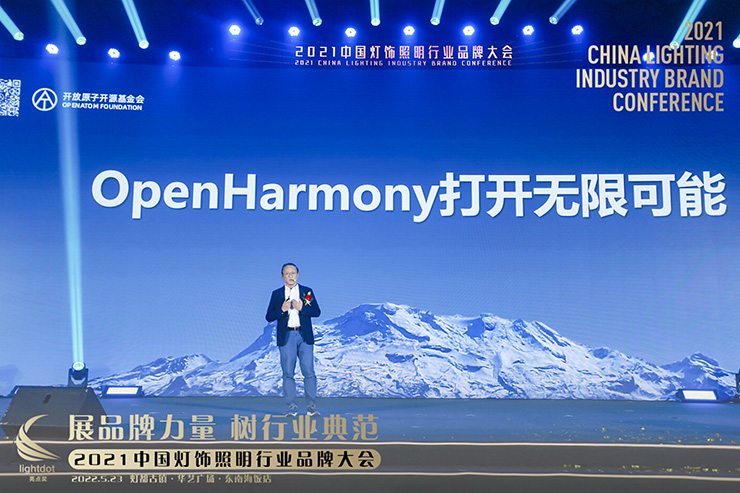 Mr. Guo Hao, a senior expert from Openatom Foundation, gave his interpretation on the core elements of the intelligent transformation of traditional industries in the era of Internet.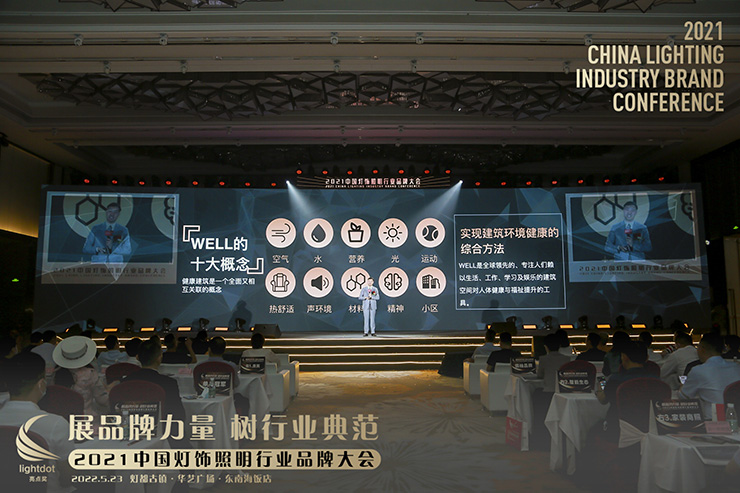 Mr. Zhang Weishun, Vice President of International WELL Building Institute China, gave a detailed introduction to the development trend of WELL and IWBI and how to combine lighting with human health.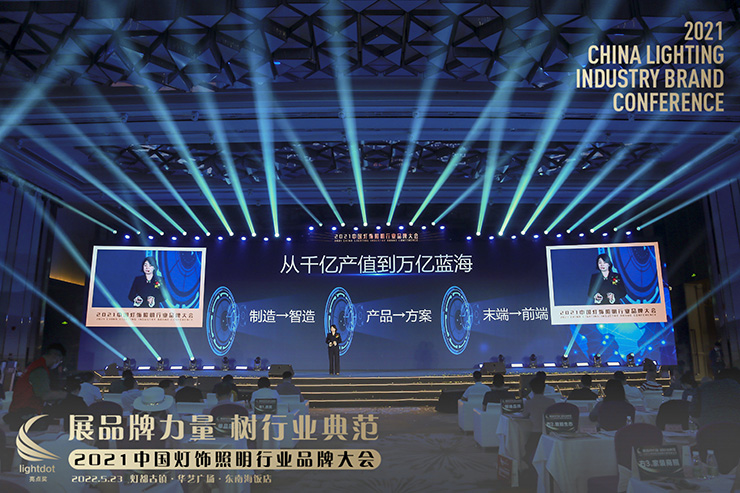 Miss Ding Yu, General Manager of Huayi Plaza, analyzed the transformation and upgrading of the lighting industry in the future, encouraged us to actively embrace technology and change from traditional manufacturing to intelligent manufacturing.
LTECH won this honor once again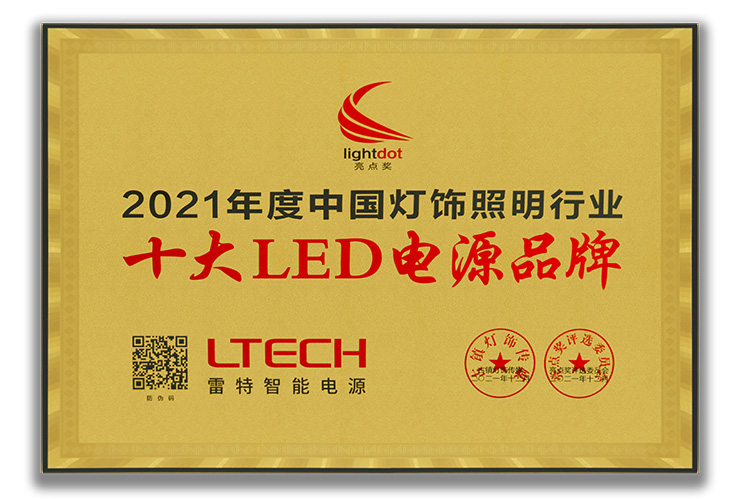 Over 20 years, LTECH has been at the forefront of LED lighting control technology in China, and has also greatly promoted the development of intelligent LED lighting control in China. We have always taken scientific and technological innovation as the core and constantly bring new technology into the field of intelligent lighting. And our efforts and achievements have received recognition from the industry.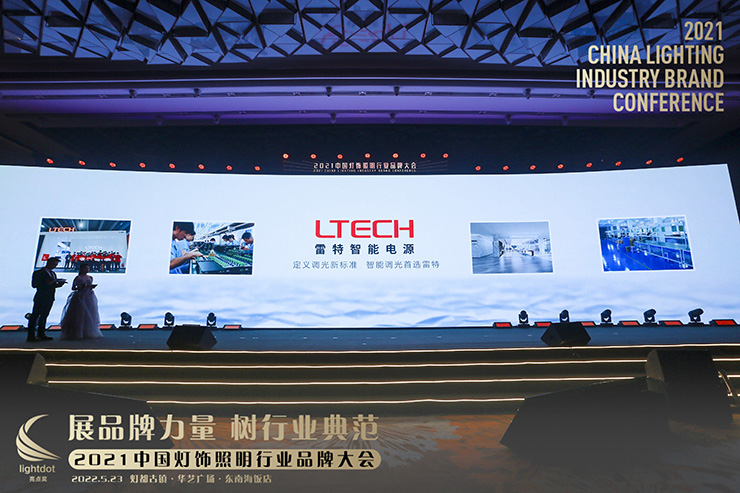 LTECH stood out from other outstanding brands and won the honor of being one of the Top 10 LED Driver Brands in China Lighting Industry. This is the recognition and approval from industry experts and users to LTECH, and is also the result of hard work from LTECH R&D team.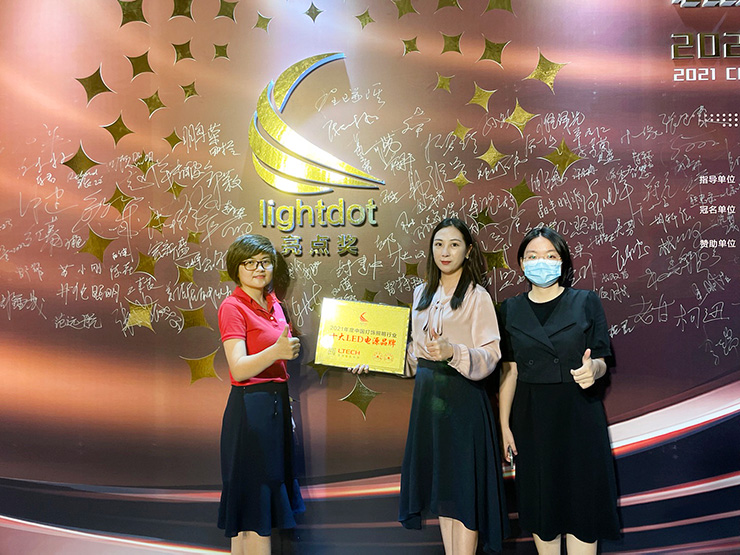 Every honor is an encouragement to LTECH and push us to move forward. LTECH will continue to focus on technological innovation, improve lighting quality, and make healthy and intelligent lighting environments become normal.