The 26th Guangzhou International Lighting Exhibition(GILE)will be grandly held from August 3th-6th,2021 at China Import and Export Fair Complex. As an old exhibitor at GILE, LTECH has attracted a large crowd each year with its unique charm. And we believe this year will be no exception.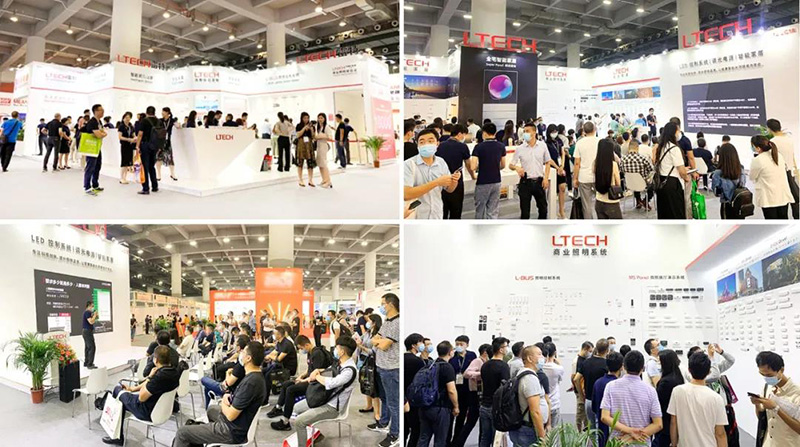 A review of the previous GILE
This year, LTECH will showcase something different and special at the exhibition. Let's take a look at the highlights from LTECH booth in the advance.
Highlight 1:Semi-closed booth will enable a lot more wonderful experience
Our booth number is B02 at Hall 9.2 this year, which is at the entrance of Theme Hall 2021. To facilitate more in-depth communication and experiences for customers, the previous open booth is designed as a semi-closed one this year. Many new products will be displayed on the exhibition stand to customers. Besides, we will also set up several special zones that allow customers to experience LTECH smart home products through more intuitive and diverse ways, including a Super Space, a small garden where lighting mimics the sunrise.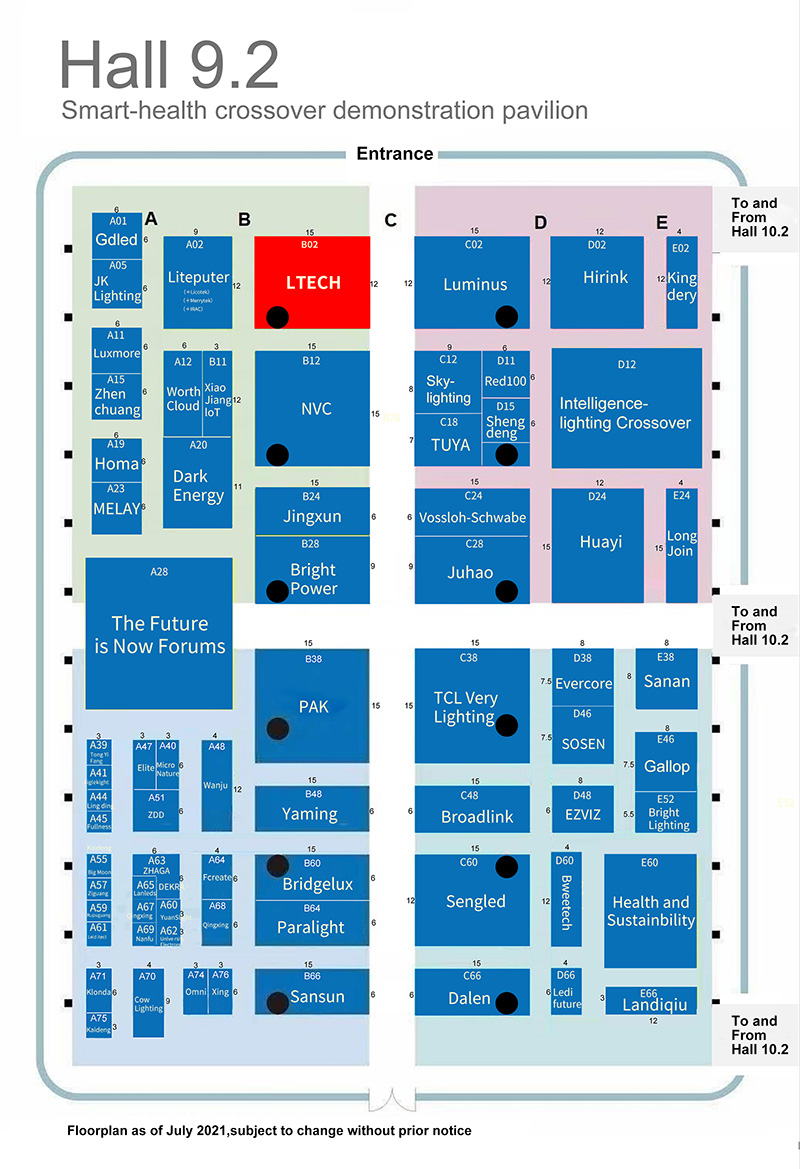 Booth distribution diagram at the exhibition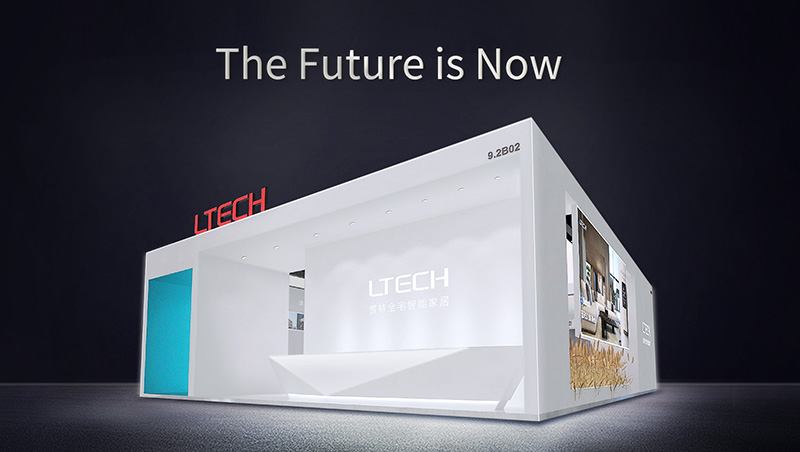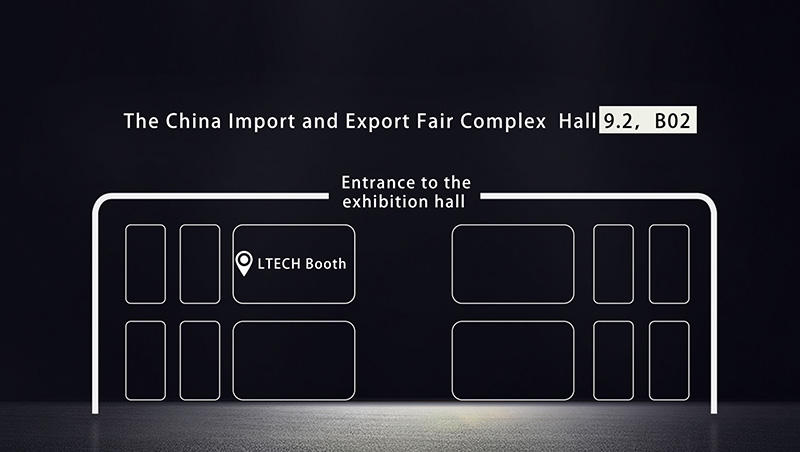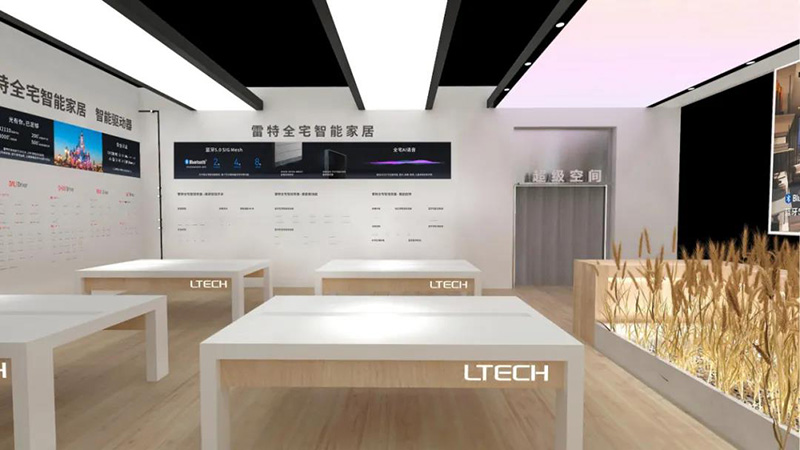 Picture of LTECH booth
Highlight 2: The products of the complete series of whole house smart home system will make their debut
LTECH whole house smart home will create a new life for you. The products of the complete series of whole house smart home system will be displayed at the exhibition. With 20 years of technology accumulation and outstanding innovation capabilities, LTECH, as the world's leading manufacturer of intelligent lighting solutions, closely follows the development trend of the mobile Internet and the Internet of Things, actively develops an overall plan for development and integrates it into the field of smart homes.
Video of experiencing the smart home scenes
LTECH set out to build its own cloud service in early 2015. LTECH L-Home Cloud Service is built on the Alibaba Cloud IoT platform. Through the use of home appliance modules and the AI smart platform. LTECH released the whole house smart home system with the "Super Panel" as the core item to control other smart devices. The philosophy of "Create a Healthy and Comfortable Lighting Environment" is integrated into LTECH Smart Home. Relying on lighting-based whole house smart home system to seamlessly links intelligent lighting with more smart devices, LTECH Smart Home become an important force in the industry. It propels the intelligent upgrade of the 100 billion level commercial lighting market.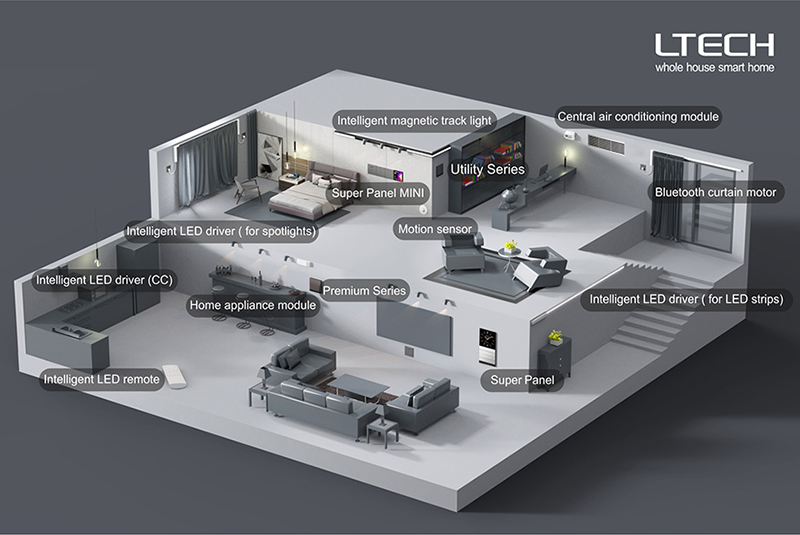 The scene model of LTECH whole house smart home system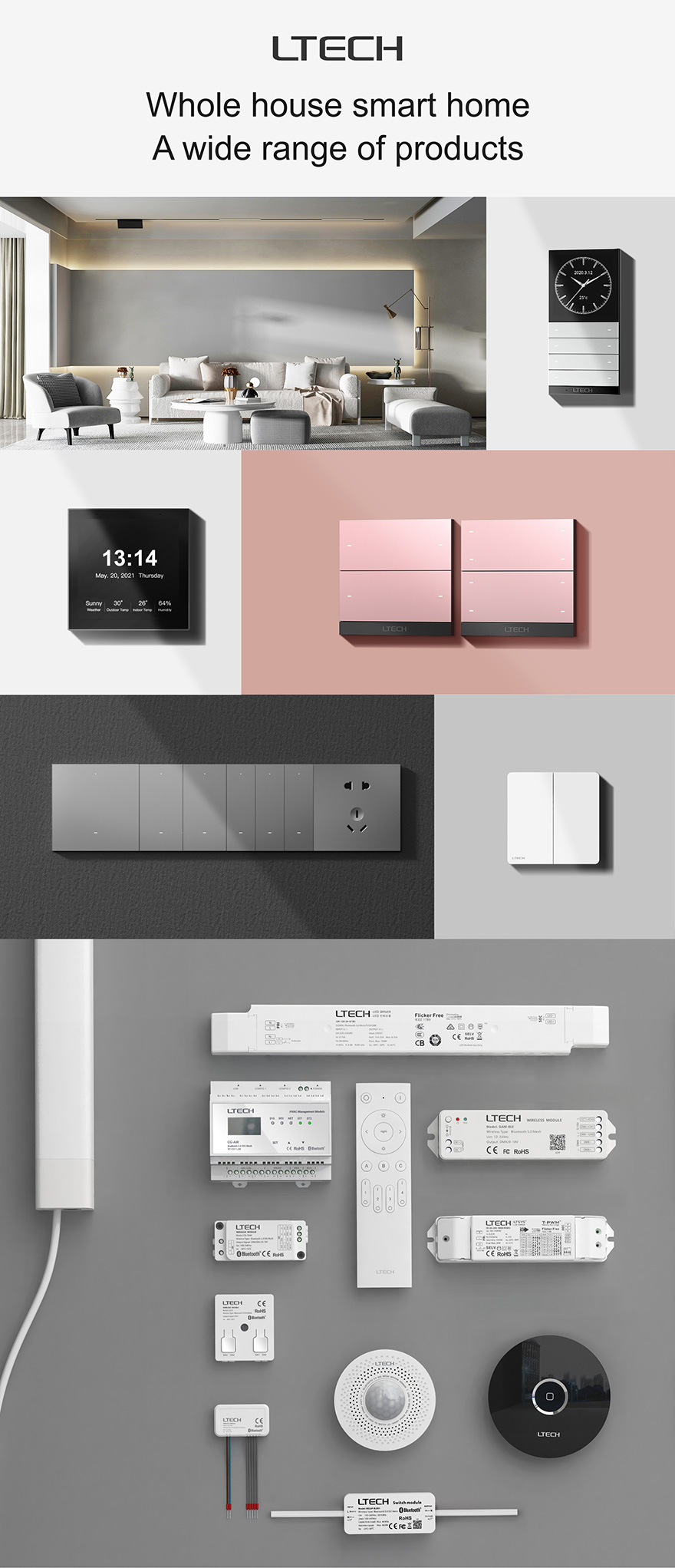 A wide range of LTECH whole house smart home
Currently, the first round of regional distributors recruiting for LTECH smart home has covered 51 hottest cities all over China. On the spot of the exhibition, LTECH will provide the service of joining as a distributor. There are only a very few places left on the distributors for hottest cities. Please grab this great opportunity!
Highlight 3: The exquisite and ultra-small smart LED driver in the industry will make public
As a leading manufacturer of global LED lighting control systems, the T-PWM ultra depth dimming technology it pioneered has brought lighting into an unprecedented new era of lighting experience. At the same time, LTEHC has kept innovating the appearance of products!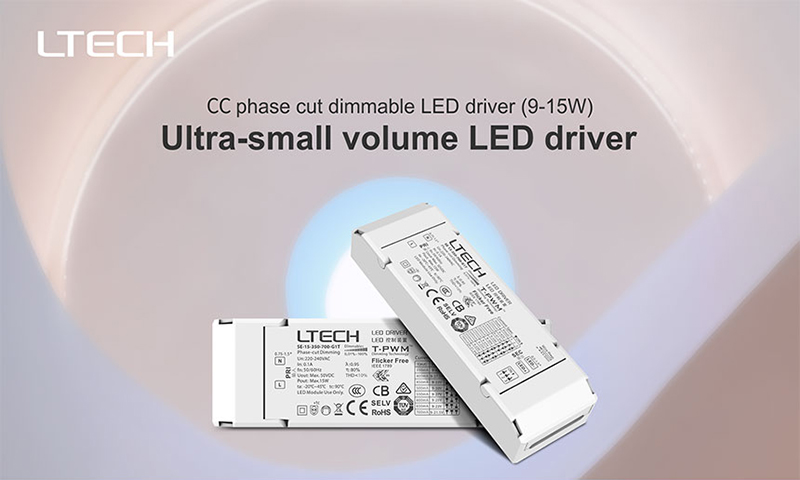 Ultra-small smart LED driver
At the exhibition this year, LTECH will launched the ultra-small smart LED driver that is compatible with multiple protocols, including 0-10V,DALI,DMX, and Bluetooth 5.0 SIG Mesh. It nicely works with different power LED lamps to meet the market demand much better. The LED driver is very lightweight and it adopts the screwless clamshell design which integrates the art with practicality, improving the user experiences.
Highlight 4: Painted eggs will appear randomly at the whole house smart home experience hall
When you are stepping into the house, the lights will be turned on automatically
After you issue a voice command, the curtain will be closed automatically
Each time you wake up in the morning, beautiful music will be played for you
This year, LTECH will also show the whole house smart experience hall – LTECH Super Space, deeply combining products with scenes and displaying smart home products in a scene-based and complete way. During the exhibition from August 3th-6th,2021, 20 immersive experiences of whole house intelligence in the LTECH Super Space are waiting for you to join us. During your participation, painted eggs will appear randomly, and there will be more exquisite gifts you can't miss out!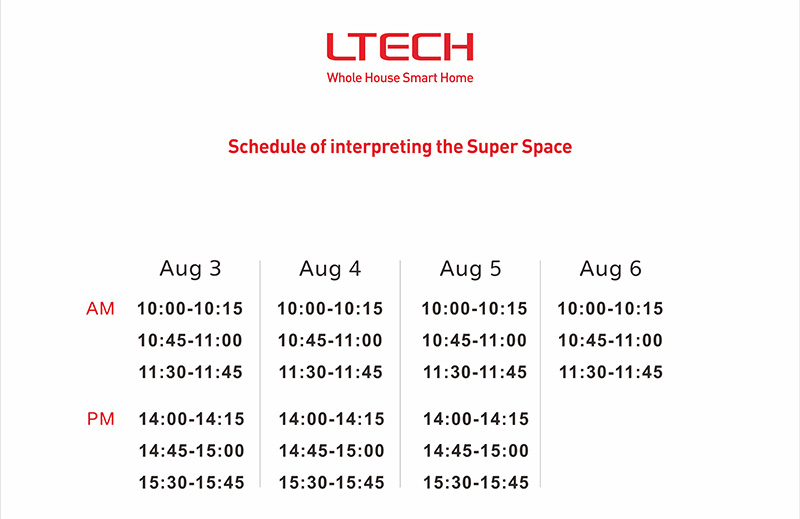 Schedule of delivering immersive experiences in the Super Space
Highlight 5: Come and visit the LTECH booth, you'll be the most charming person
During the exhibition, multiple zones will be set up for visitors to experience the intelligence of the devices and LTECH will provide you with smart illumination.
Highlight 6: LTECH will take you visit the exhibition via live stream and have more online discussions.
LTECH will also show the booth via live stream and lots of new products will be displayed. If you want to know more, warmly welcome to join us!
LTECH Technology (stock code: 832110) sincerely invites you to visit our booth at the Guangzhou International Lighting Exhibition to have an immersive experience of LTECH whole house smart home scenes, and to feel the charm of LTECH whole house smart life. From August 3rd-6th, LTECH will meet you at B02, Hall 9.2.