Light+Building is the world's largest trade fair for lighting and building technology. After four long years, Light+Building has finally opened on Oct 2, 2022. Cutting-edge technologies and the latest products will be shown for the international lighting industry in this five-day event. It also gathers lighting companies worldwide in Frankfurt to have in-depth exchanges.
LTECH is recognized worldwide and our influence is not limited to lighting, playing a pivotal role in the international lighting and smart home industry. LTECH is one of the earliest intelligent lighting companies who entered the international market, and now has been one of the world's leading providers of LED lighting control systems.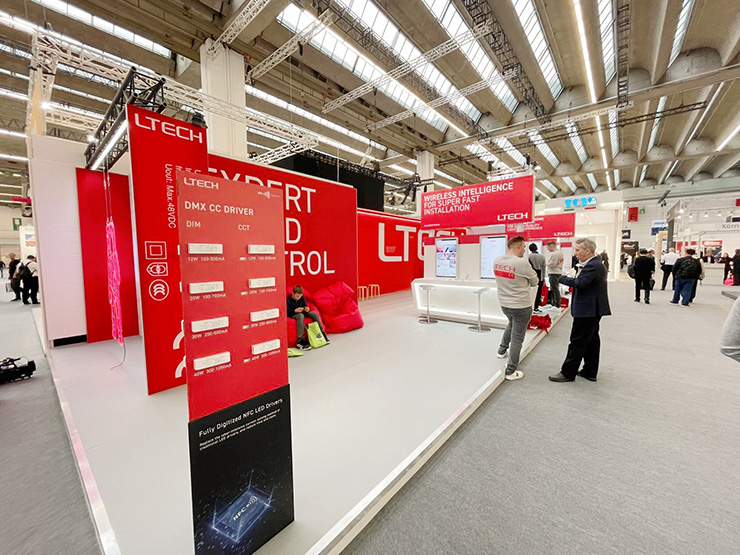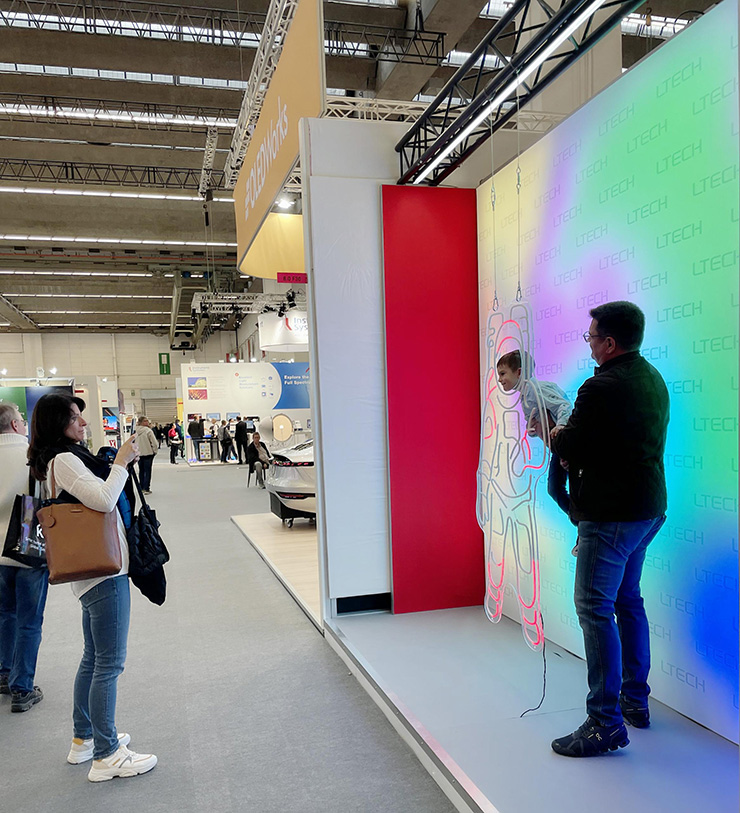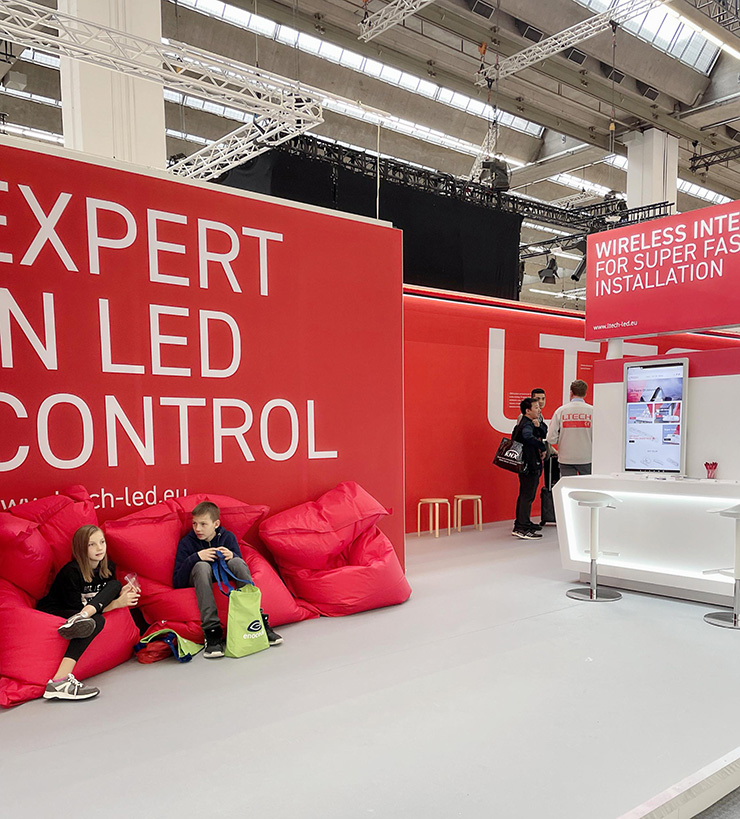 As a regular exhibitor at Light + Building Fair, this year LTECH presents two innovations to the world at Hall 8.0 Stand F30 which are the pioneering technology and product. Since the opening of the exhibition, numerous international visitors are attracted to our booth and ask for more product information. We feel overwhelming enthusiasm from the visitors.
1
Pioneering Innovation
LTECH NFC Programmable DALI Driver
LTECH showcases China's technological innovation and breakthrough in intelligent lighting, attracting lots of international visitors. Once hailed as a "Black Technology" by the industry at GILE 2022, NFC programmable DALI LED drivers achieve the world's first technological breakthrough for configuring LED driver's current. NFC programming could only rewrite the output current before. LTECH now launched NFC programmable DALI LED drivers, which can also act as DALI master controllers. This feature makes the complex setting and adjustment of DALI commands, grouping and scenes super easy via the mobile APP or the NFC programmer. It enables quick and smart operation of reading, writing and programming LED driver data.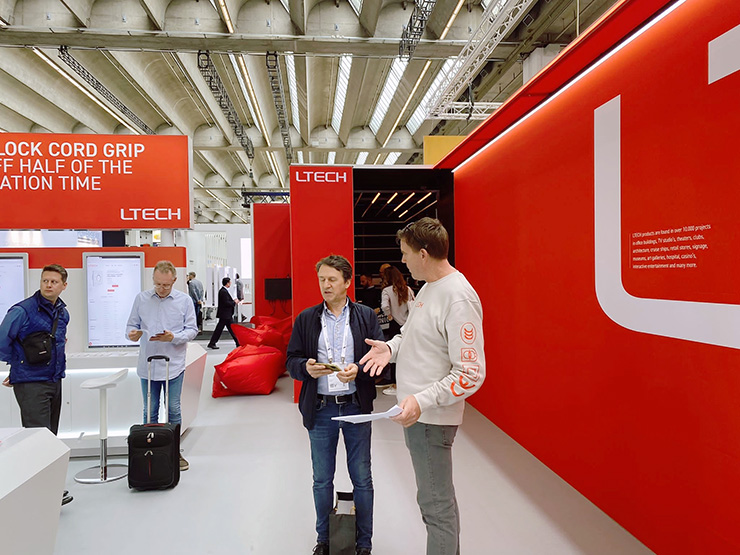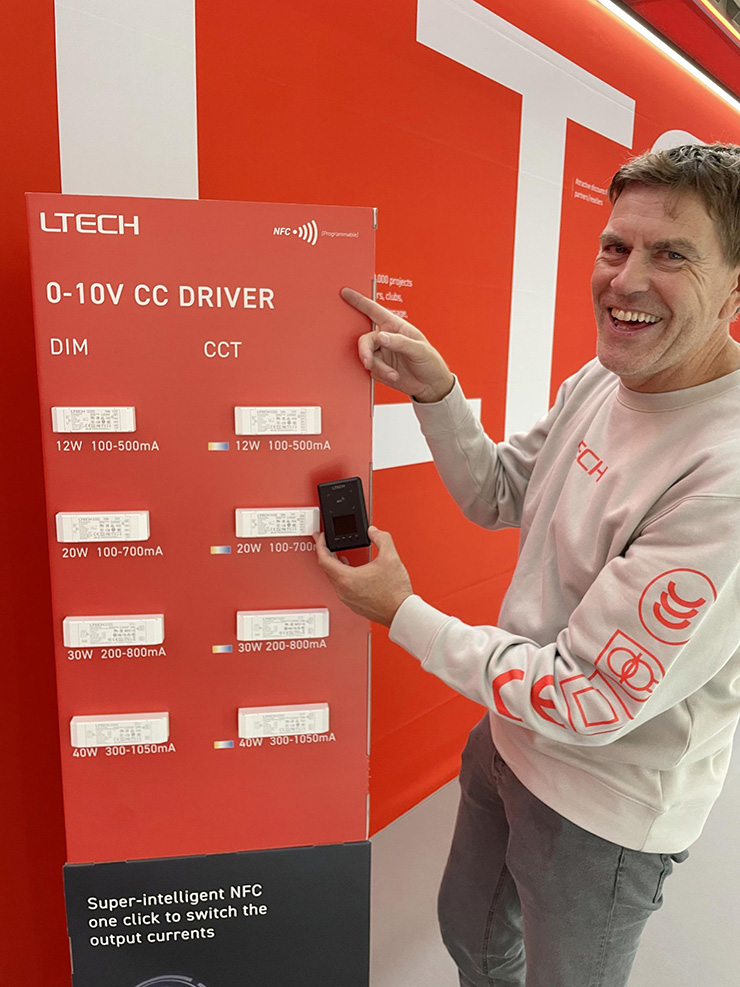 NFC programmable DALI LED drivers get many people to stick around our booth. Users can set all the commands of DALI master controller on the NFC programmer. This pioneering technology will greatly reduce time and costs for lighting projects!
2
Pioneering Innovation
Super+Series Smart Switches with Screen Display
LTECH's new whole house intelligent products -Super+ Series have won five international design awards. When they are displayed at the Light+Building Fair, they have captured attention of the international peers. With the outstanding industrial aesthetics and minimalist design, Super+ Series have a great impact on aesthetics of smart home design. More importantly, this series products solved the installation difficulty for the industry, winning the customer approval globally.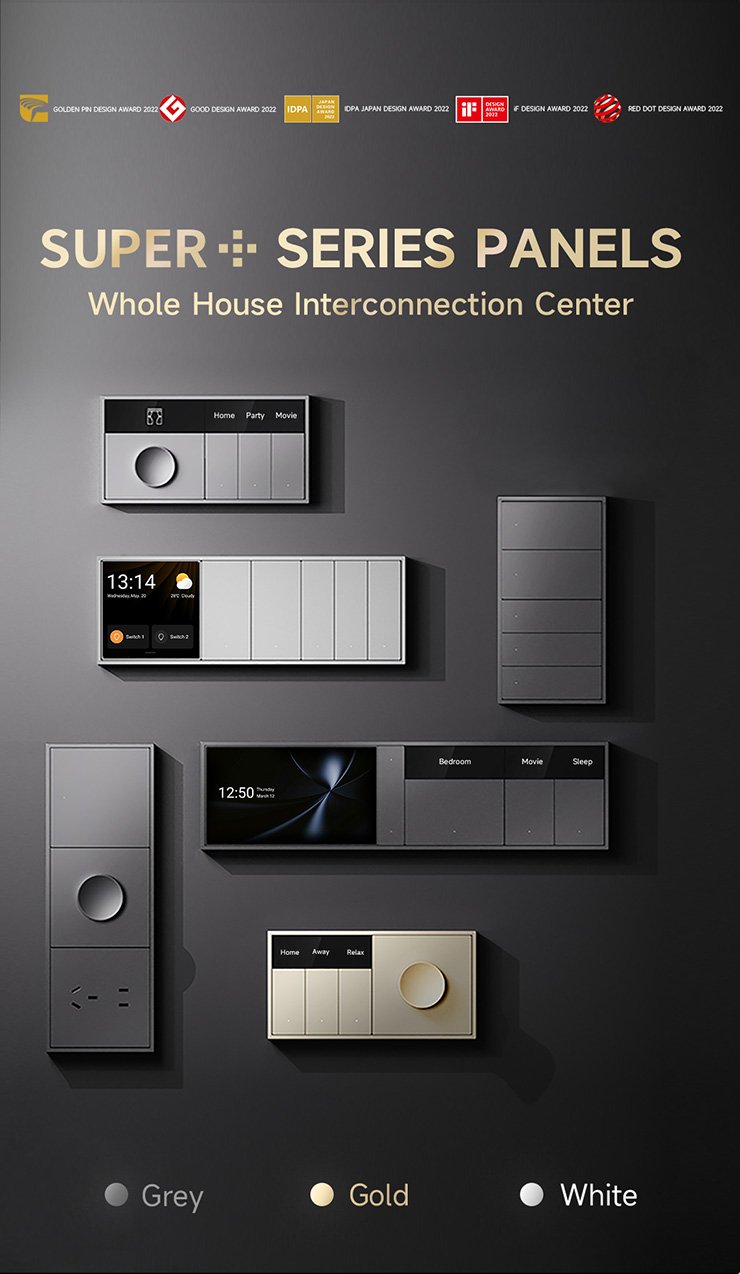 LTECH Super+ Series products are visually appealing and installation friendly. For most smart panels on the market that can be installed into one or more rows, manufacturers pay less attention to the mounted junction boxes. Sometimes the junction boxes needed are non-standard size, which require users to pre-embed the specific junction boxes in advance, causing great inconvenience to decorating projects. LTECH's whole house intelligent products-Super+ Series tackle this problem that has been plaguing the industry. The whole set of Super+ Series products can be easily installed using the standard 86 type junction boxes, which makes decoration and product usage more convenient and user-friendly.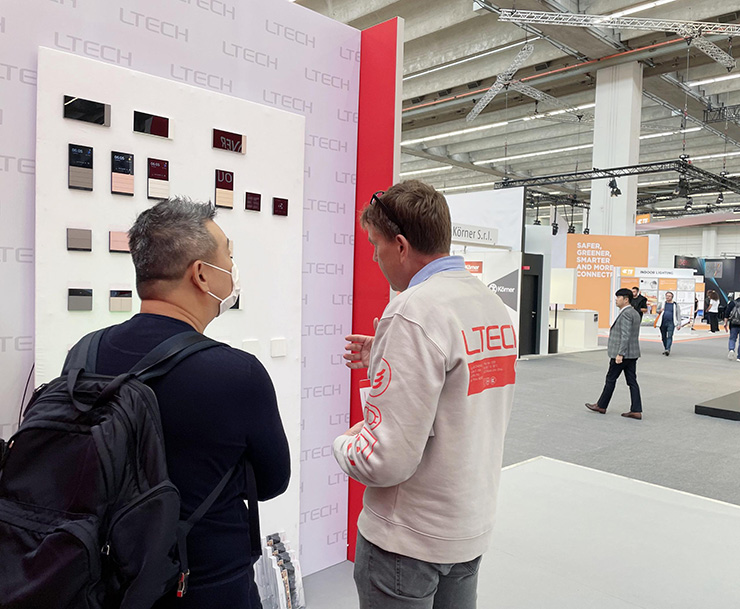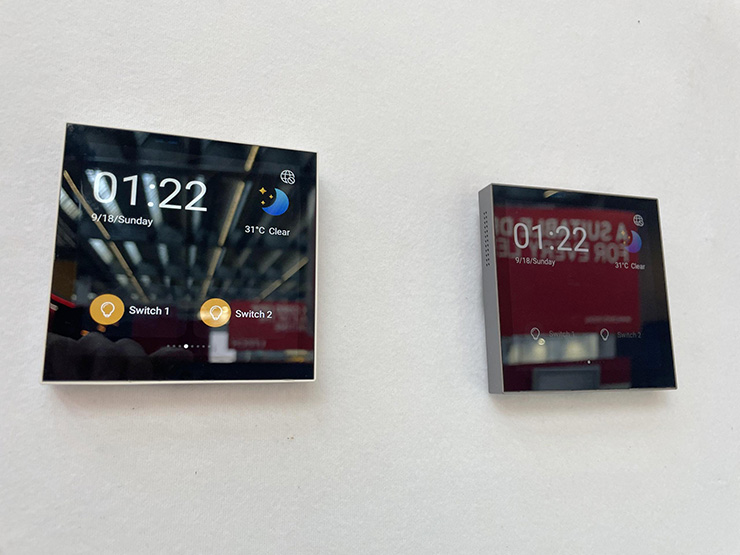 What makes the industry feel amazed is the screen display design for buttons of Creativity Series Switches, one of the series of Super+ Series. Users can customize text and illustrative icons on the screen. With this, the operations of silk-screen printing over buttons, engraving text and using stickers are no longer needed, which aren't user-friendly and convenient. Having such functionality makes our whole house intelligent products recognizable among the industry. They're elegant and versatile. The on-site visitors impressed the personalized screen display. Through the L-Home APP, screen display can be changed at anytime, and can be synced to the screen, letting users enjoy the great convenience. This feature also allows users to leave their messages on screen and have more interactions with their families.
3
Three Black Technologies
Change the Ways the International Peers Know about Smart Home Technologies
LTECH's newly launched three breakthrough technologies are accessible to our customers globally. They are Distributed Scene Storage Technology, Super Depth Dimming Technology(0.0001% dimming level) and Adaptive Lighting. On site at the exhibition, some customers have long been concerned with these new technologies of LTECH, who communicate with our sales with great passion.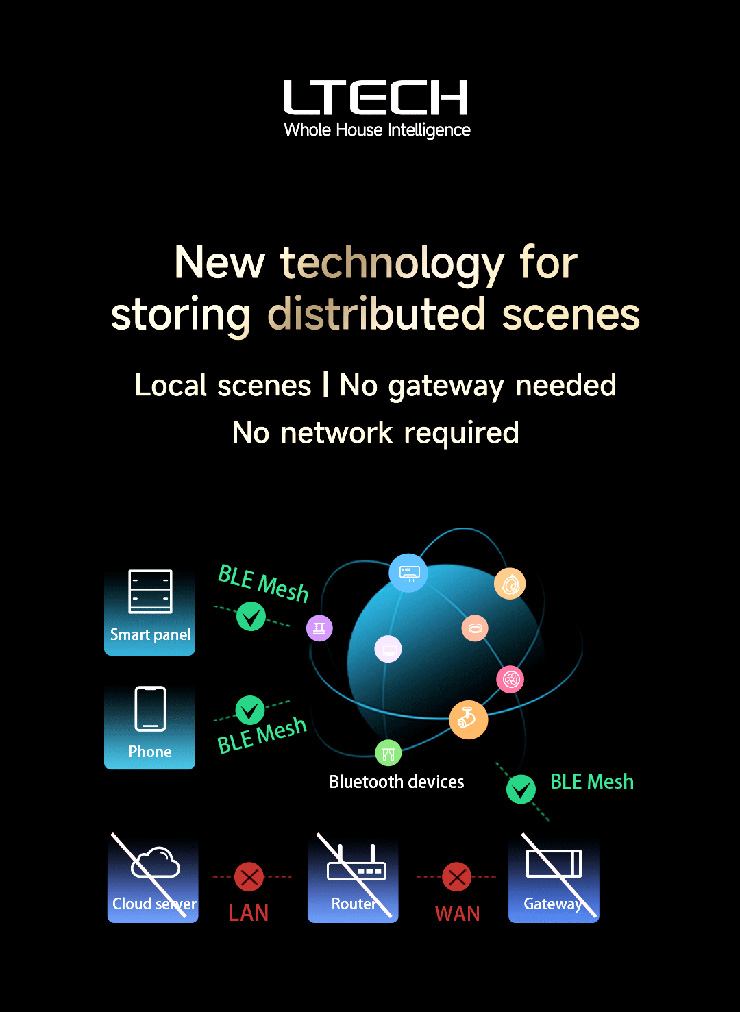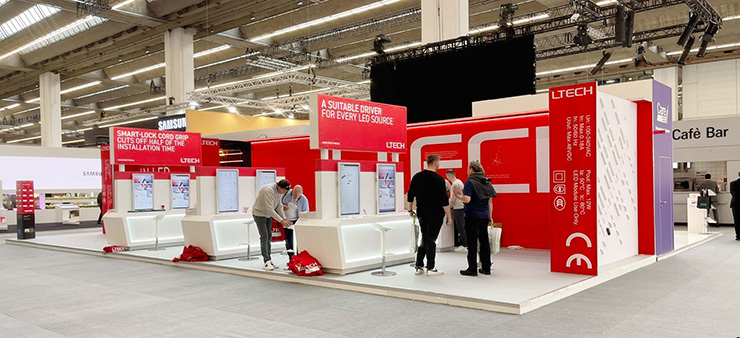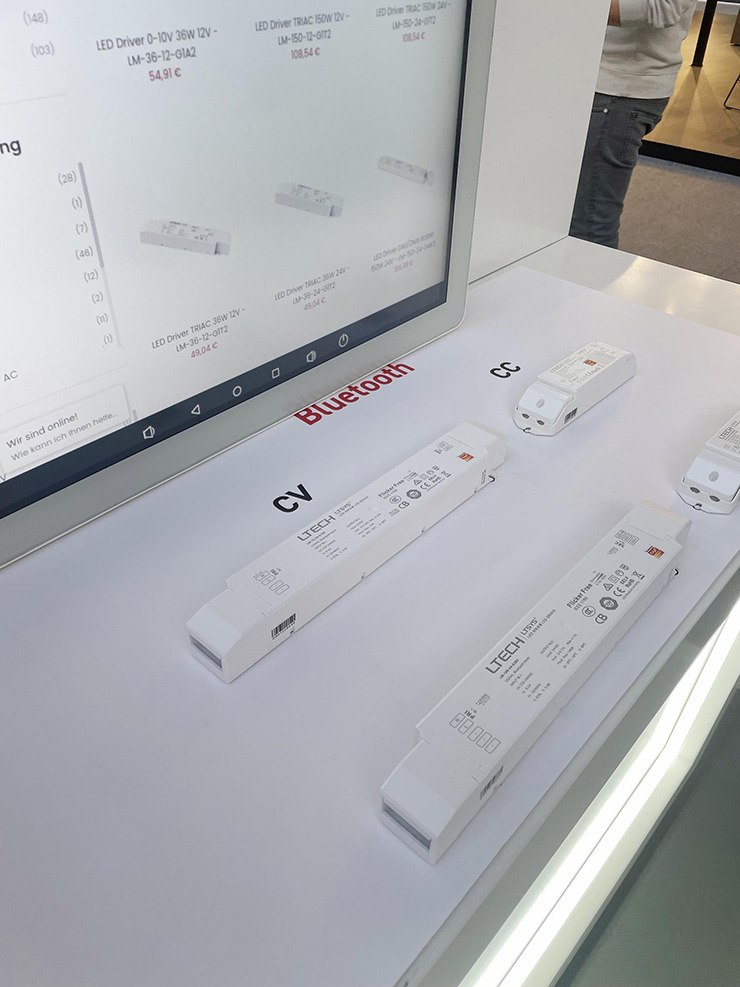 OTA update is available in all our displayed whole house intelligent products and Bluetooth LED drivers at the Light+Building Fair, enabling products to be updated to the latest version and the newest technology. From intelligent lighting to whole house intelligence, LTECH impresses the world with top technologies in these two sectors.
4
Lead the Development of Intelligent Lighting In a New Direction
LTECH has dived deep into the lighting industry for 20 years. We developed the T-PWM Super Depth Dimming Technology that solved the pain points of several common dimming technologies in the industry, including CCR simulation, PWM, and CCR+PWM. LTECH put forward four new dimming standards to the industry, which are flicker-free, smooth, precise and depth dimming.

This pioneering technology has received recognition from the industry worldwide and many visitors stay around the LED driver display wall to talk with our LTECH European team ahout intelligent lighting solutions.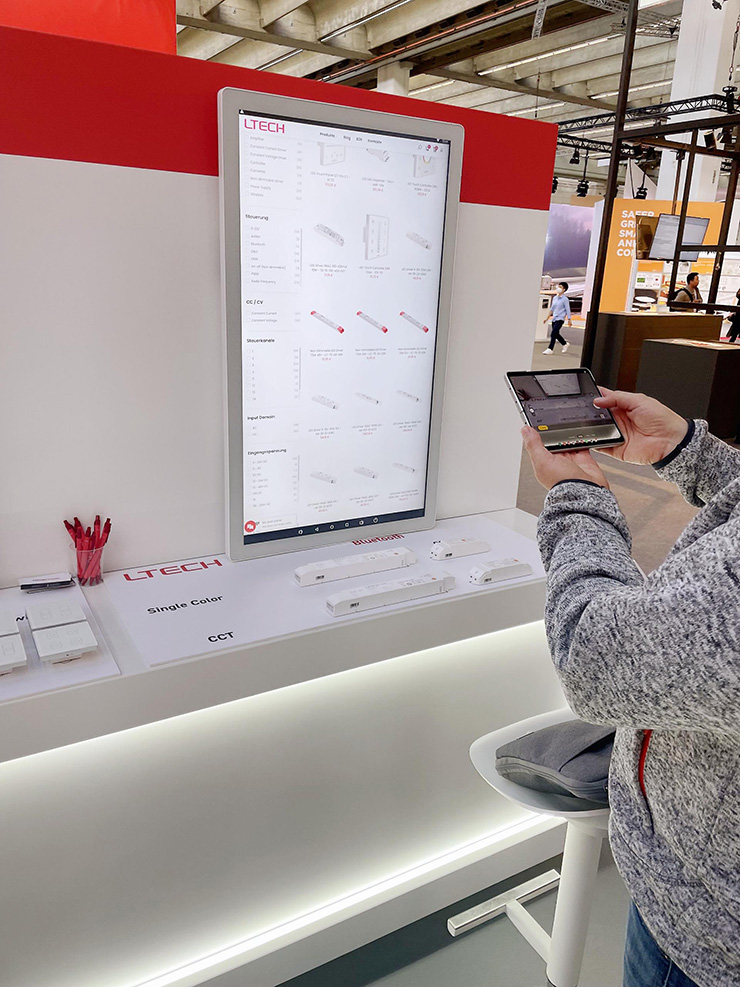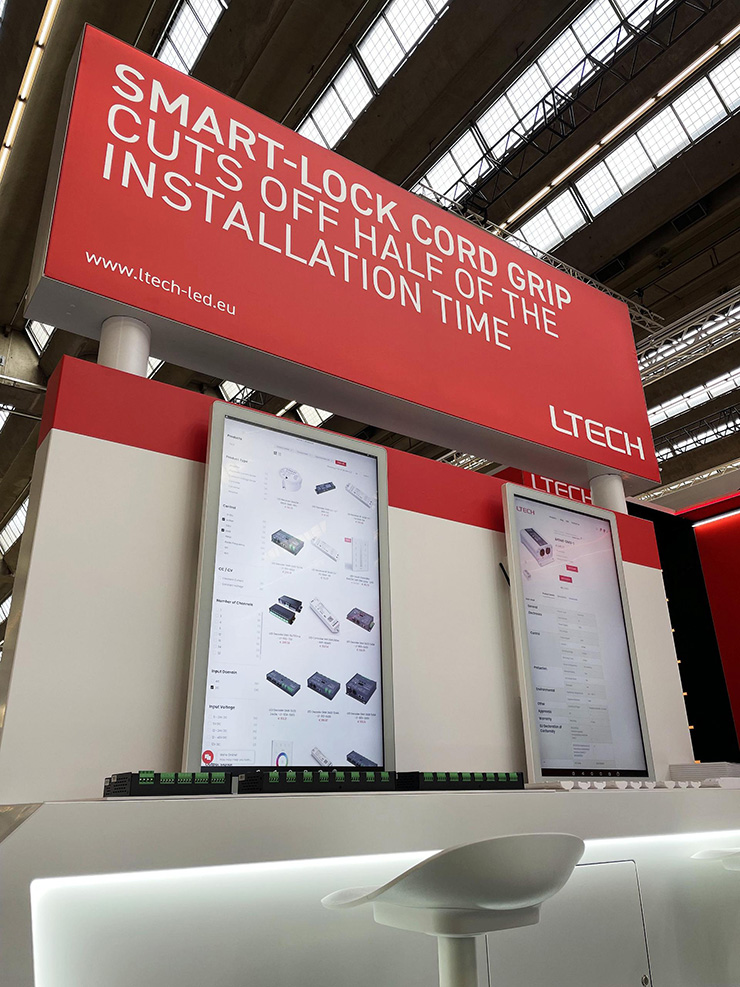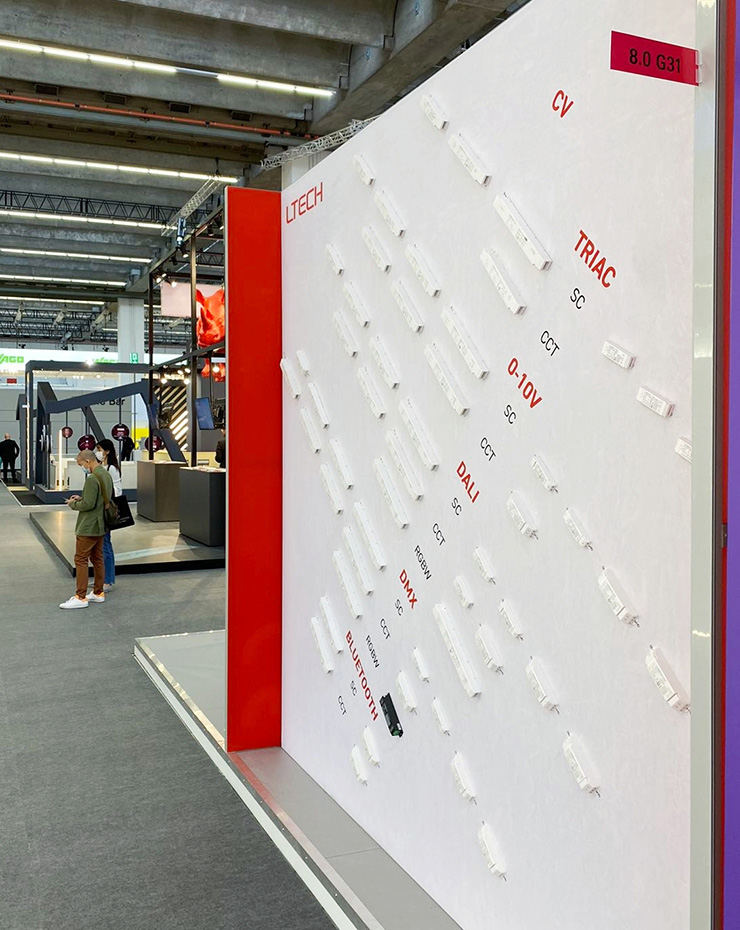 While moving forward, LTECH keeps challenging ourself for improvement. We strive to provide quality intelligent lighting products for customers with lower costs and better results. LTECH will serve the market with compact products, less SKUs, sophisticated technologies and easy applications, leading the development of intelligent LED drivers.
5
Popular Photo Shoot Space
DMX Creativity Interaction
At the exhibition, LTECH's DMX control experience room has become a popular space for taking photos. Many of our customers come to experience the real operation of DMX control, who are also attracted by the secrets of lighting control.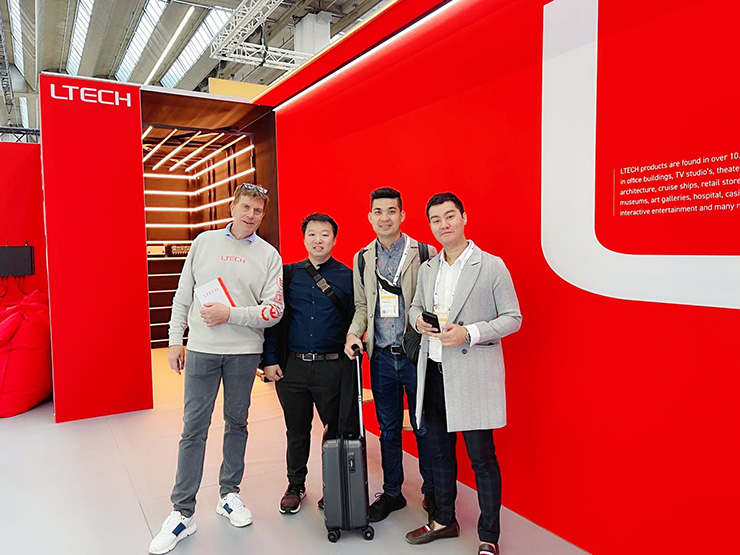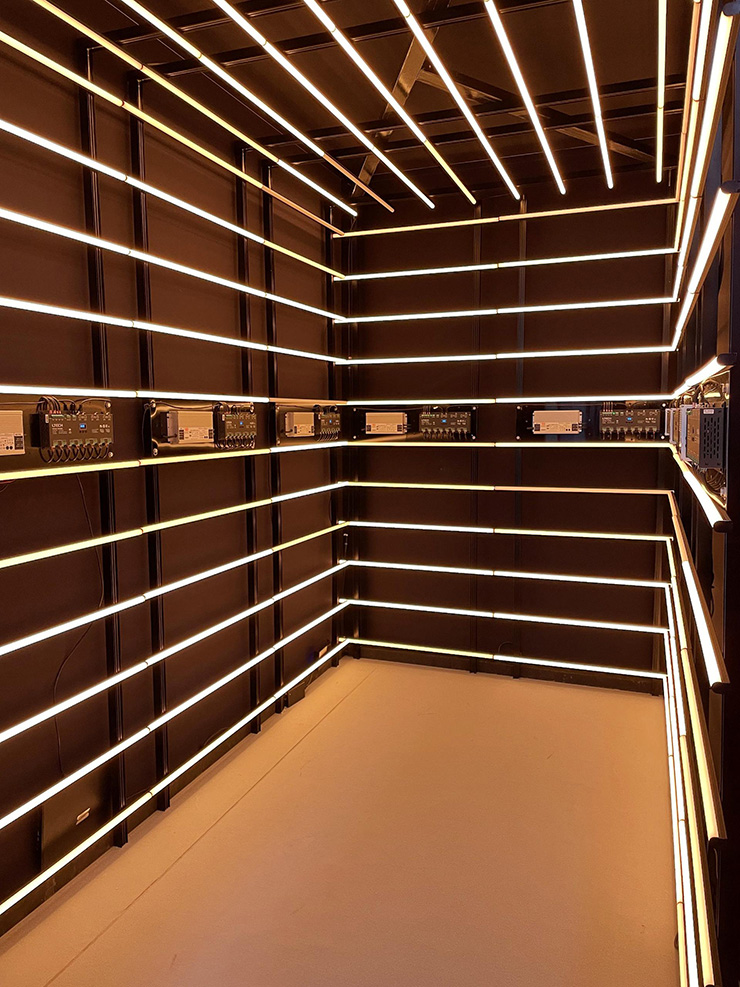 6
Gathering Global Intelligent Technologies
LTECH presents the leading intelligent technology and quality intelligent products to the world, ranging from whole house intelligent system to intelligent devices used in various scenarios, from intelligent lighting solutions for different projects to LED drivers, signal amplifiers and other specific type of products. The world will feel surprised by China's advanced technologies. The exhibition provides such a rare opportunity for technical exchanges. It is valuable to LTECH and the international lighting and smart home industry.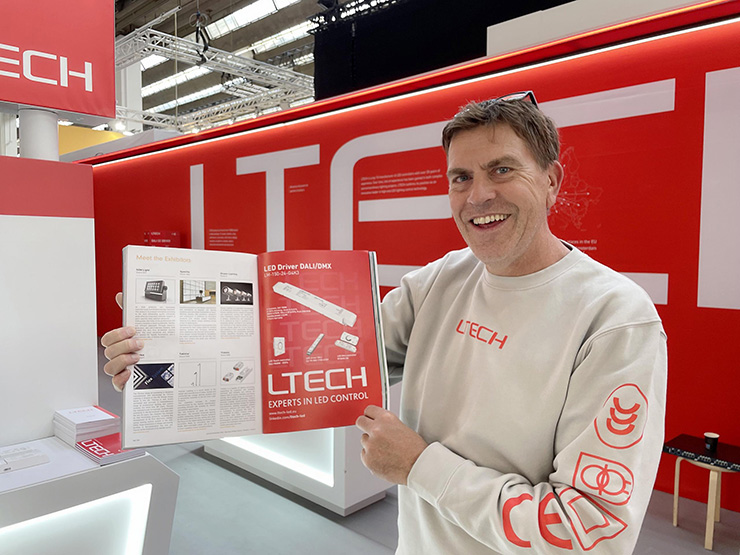 The exhibition will remain open until October 6th, and LTECH will continue to present China's advanced intelligent lighting, whole house intelligent products and technologies to international industry professionals.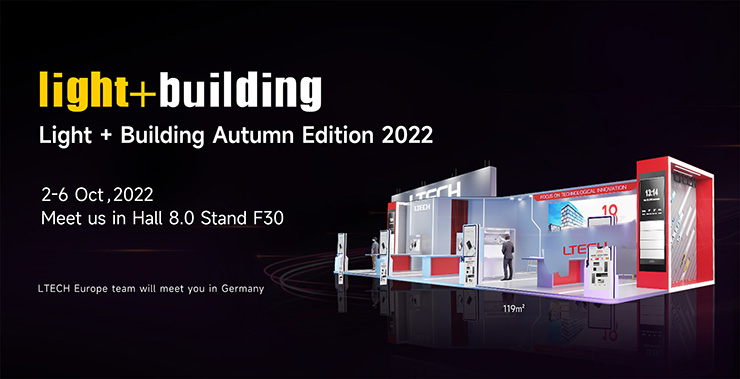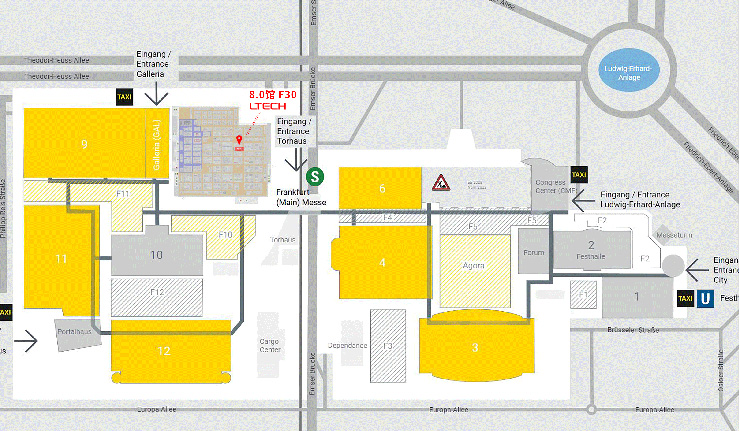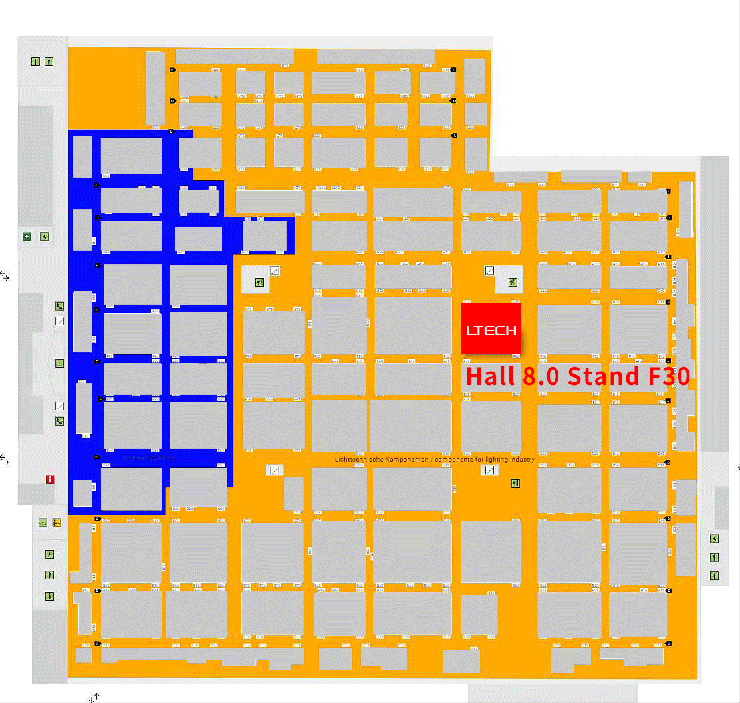 LTECH European team is still looking forward to meeting you at Hall 8.0 Stand F30 at Light+Building Autumn Edition 2022