The 28th Guangzhou International Lighting Exhibition (GILE), the prestigious annual lighting event, kicks off today. Themed as "Go Above and Beyond", LTECH booth (Hall 9. B02) is one of the most centrally located areas and has grabbed tremendous attention within the exhibition.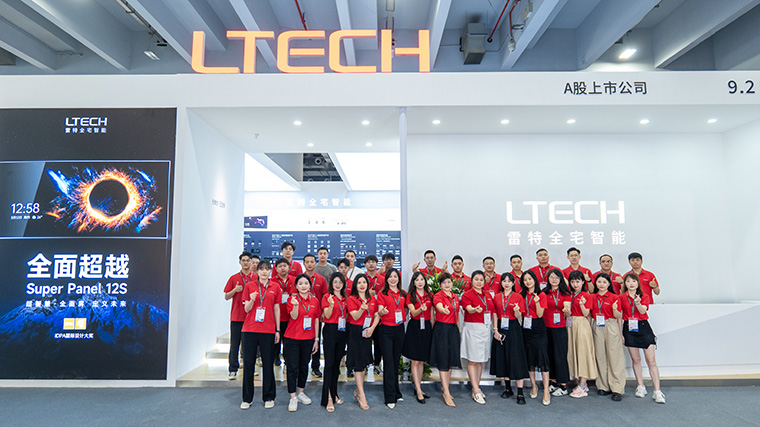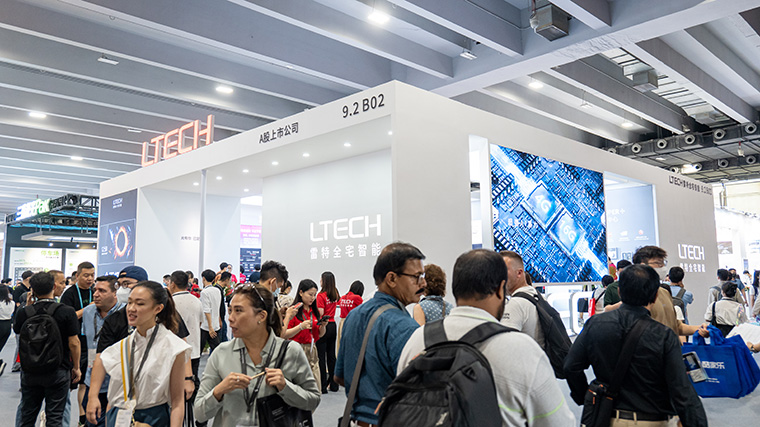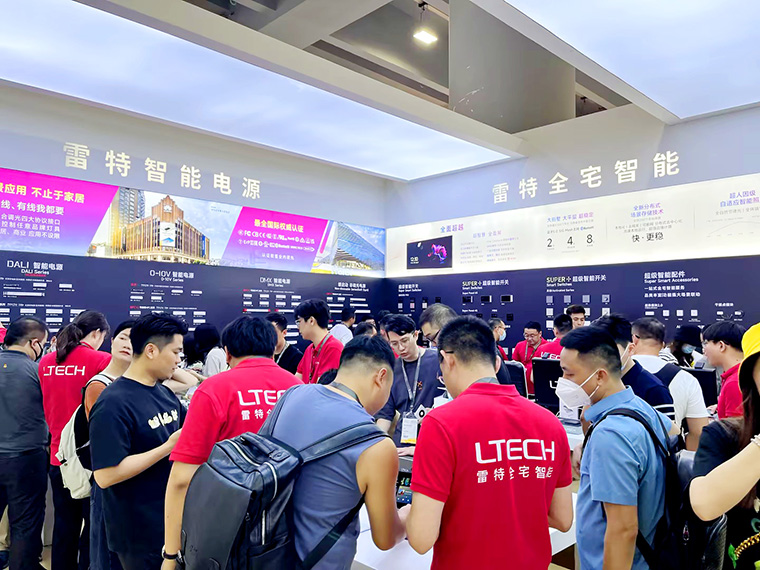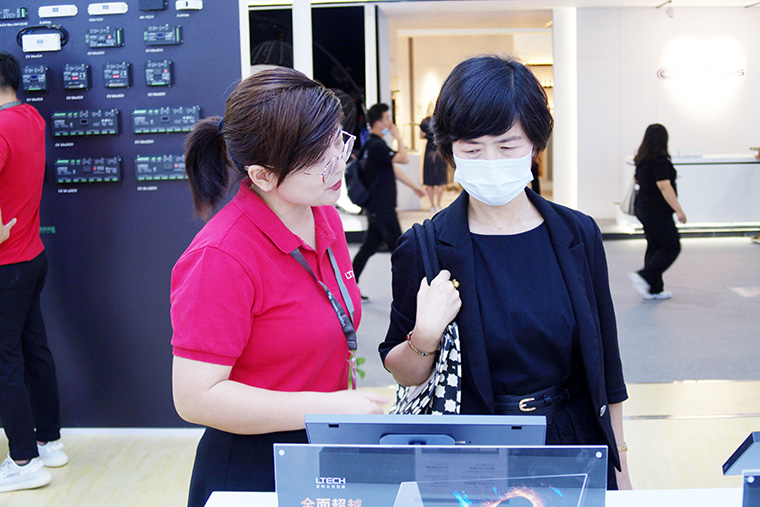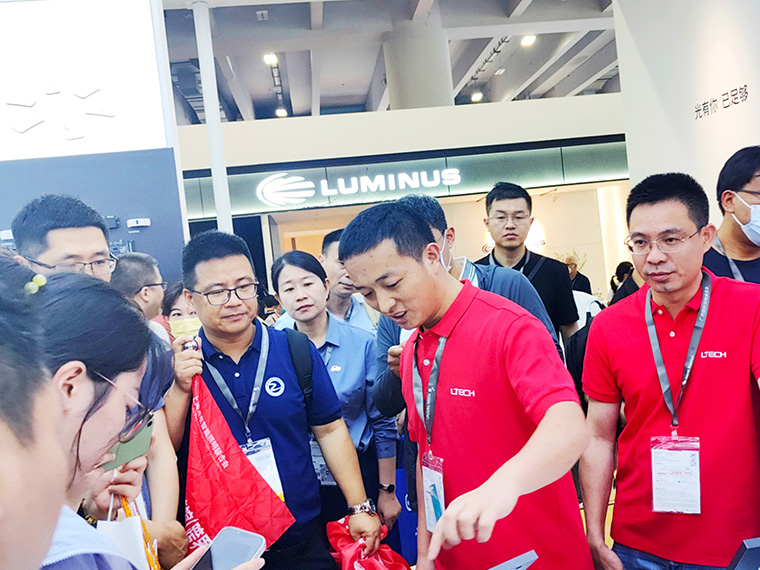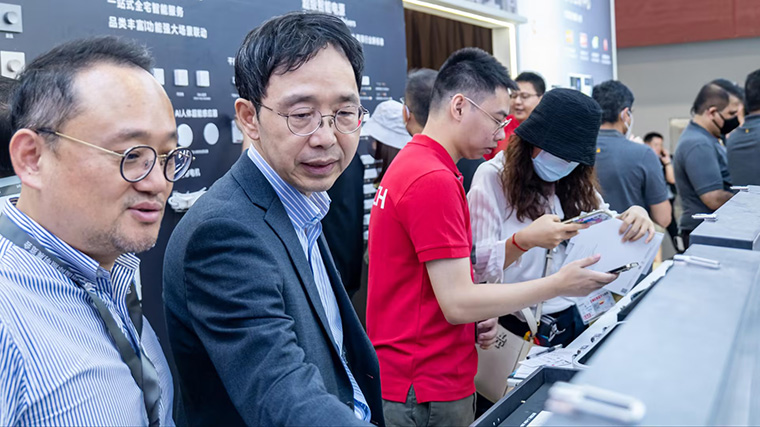 Release the Exceptional New Product: Go Above and Beyond
Before it comes out, it has already won the IDPA design award. Today, the GILE's highlighted product made its debut at LTECH booth(Hall 9. B02), which is LTECH's whole house new smart product of 2023 -a ultra smart display Super Panel 12S.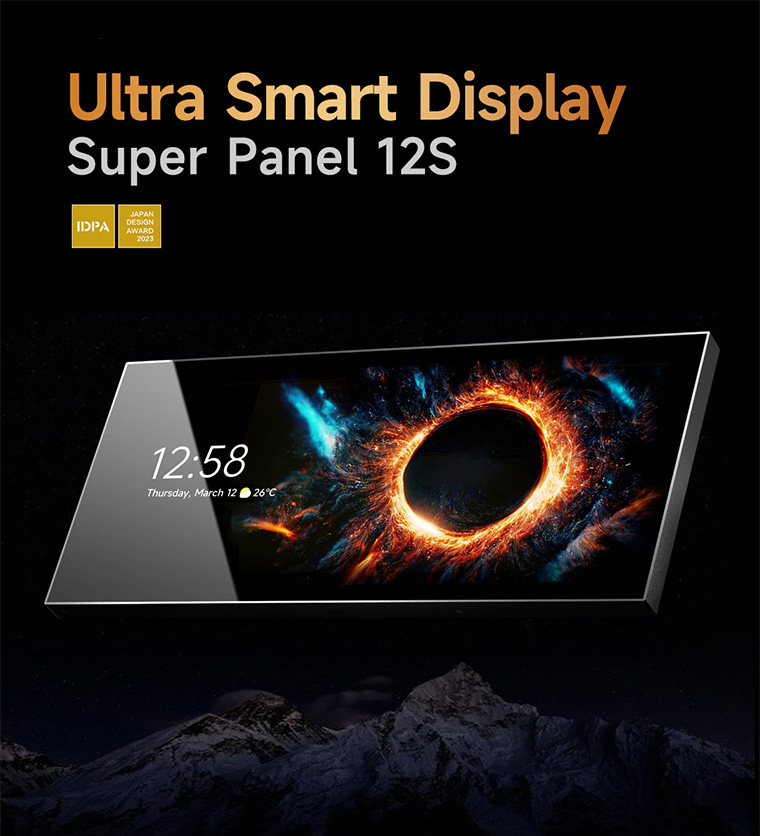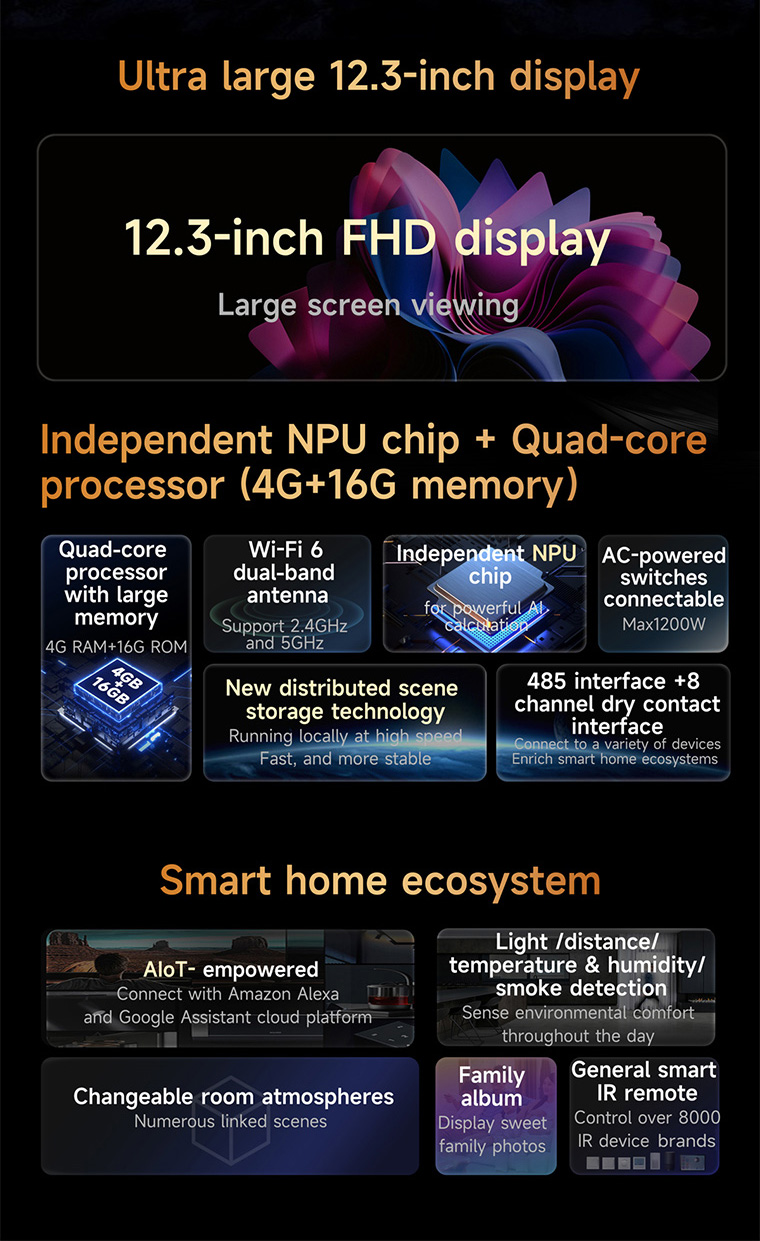 As a central place for controlling whole house smart scenes, smart central control panel plays a pivotal role in a smart home. LTECH Super Panel 12S integrates the functions and advantages of central smart control panels from various brands, and goes far beyond them.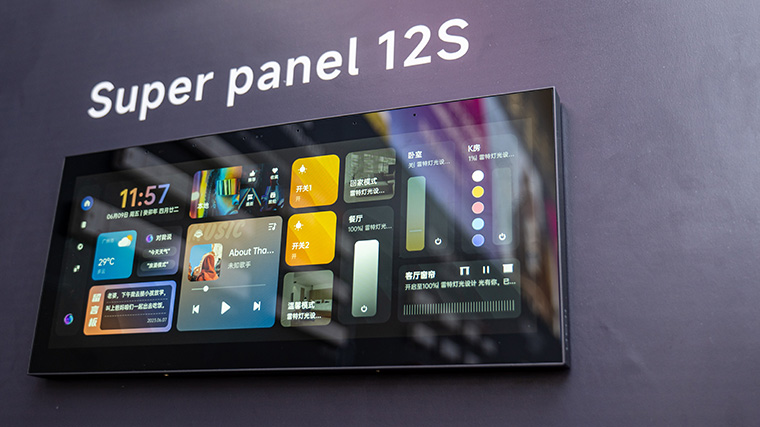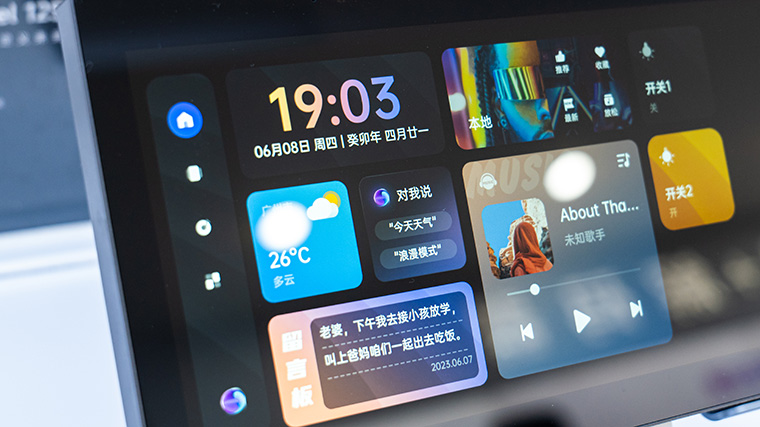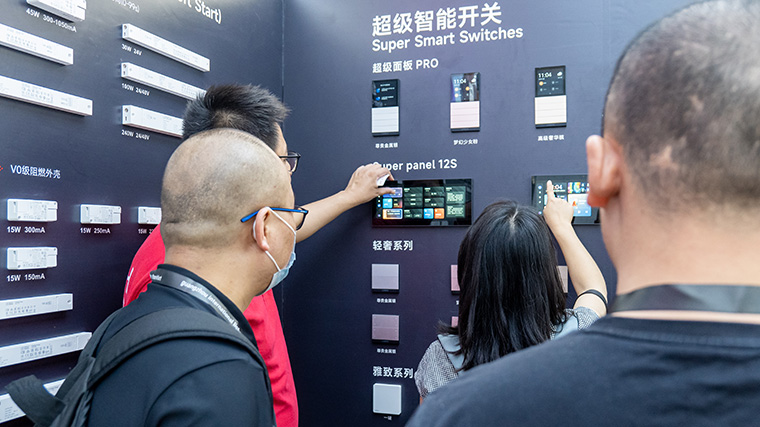 LTECH Super Panel 12S integrates Bluetooth 5.0SIG Mesh, WIFI6 (supporting 2.4G & 5GHz) and Ethernet protocol. It features a 12.3-inch large screen, independent NPU chip for powerful AI calculation, 4G RAM +16G ROM, Bluetooth 5.1 audio, AAC's acoustic solution, omnidirectional six mic array and more excellent configuration. It also offers integration with different brands of speakers, Migu, iQIYI and over 8000 brands of home appliances. Super Panel 12S provides plenty of considerate functions including One command voice control, looping family photos in album, acting a general IR remote, video intercom and light level/human distance/temperature and humidity/smoke detection. These all deliver extraordinary experiences to users that are beyond what they've ever got.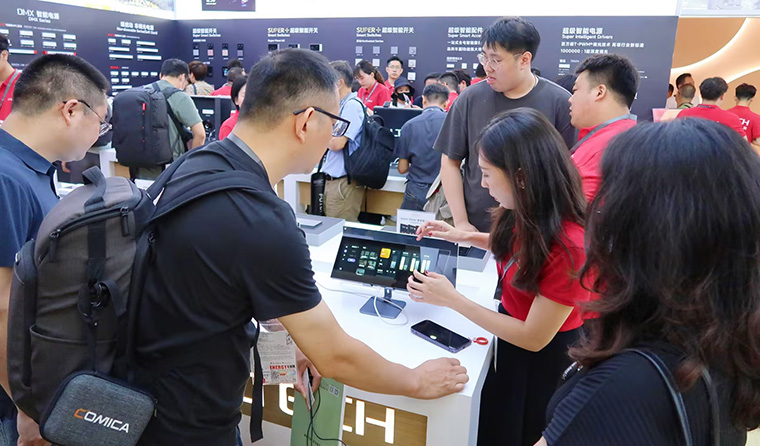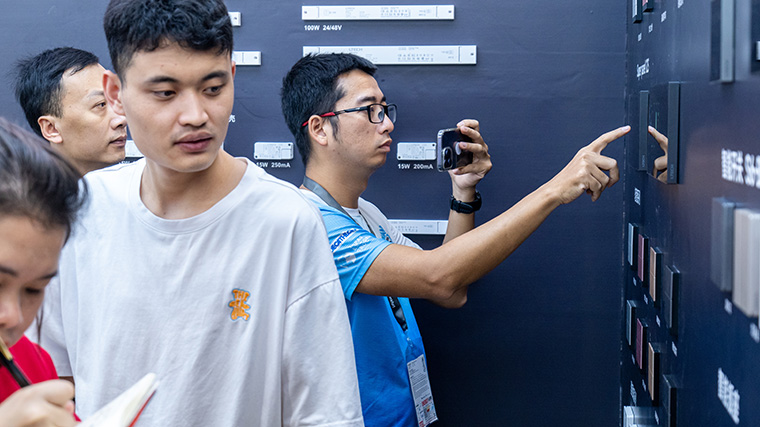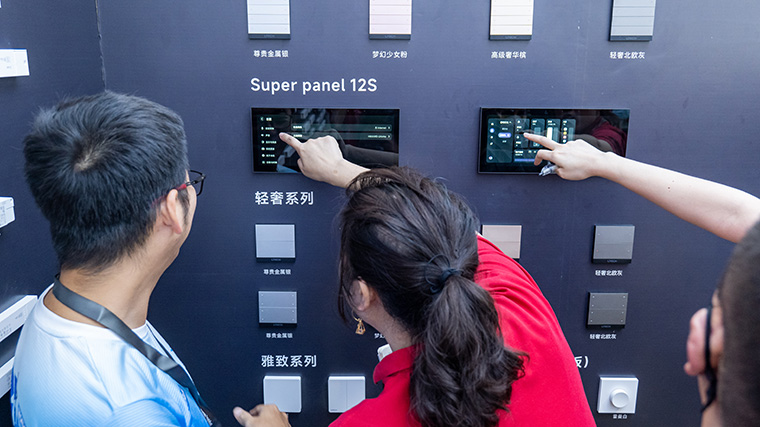 Got Overwhelming Popularity and Attracted Wide Attention within the Exhibition
LTECH fans who came to visit Super Panel 12S shown great enthusiasm and the flow was overwhelming at LTECH booth! This made LTECH booth (Hall 9.2 B02) which is centrally located attract wide attention within the exhibition.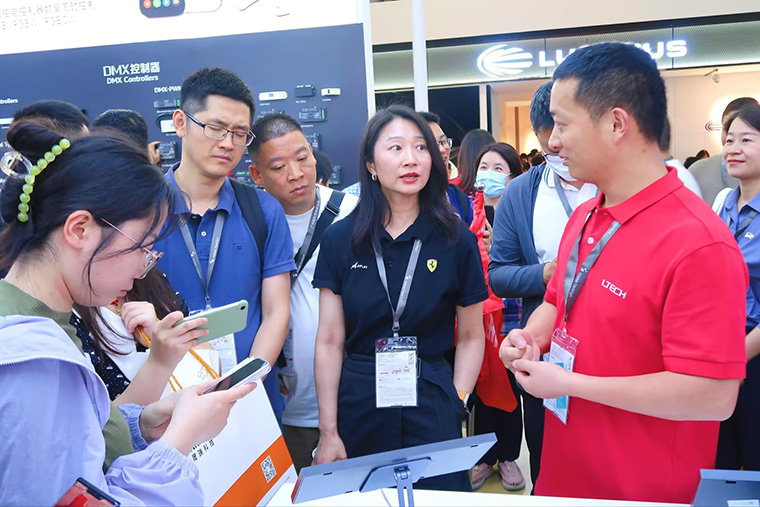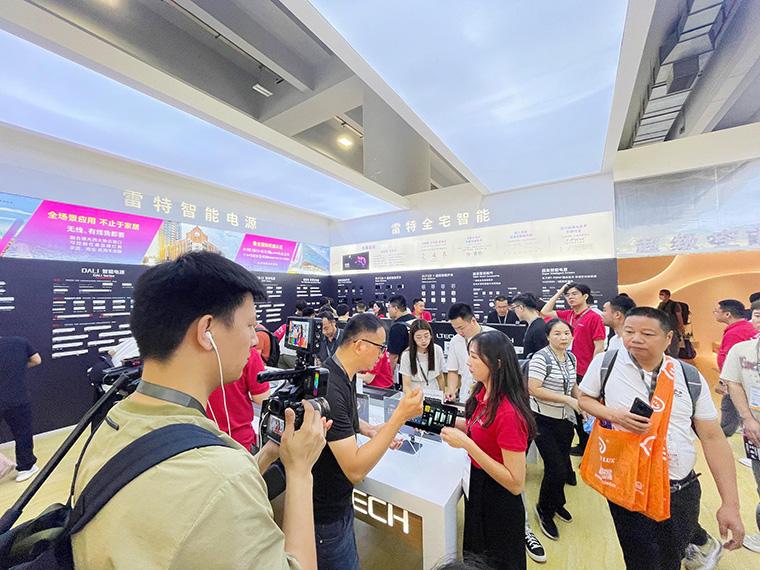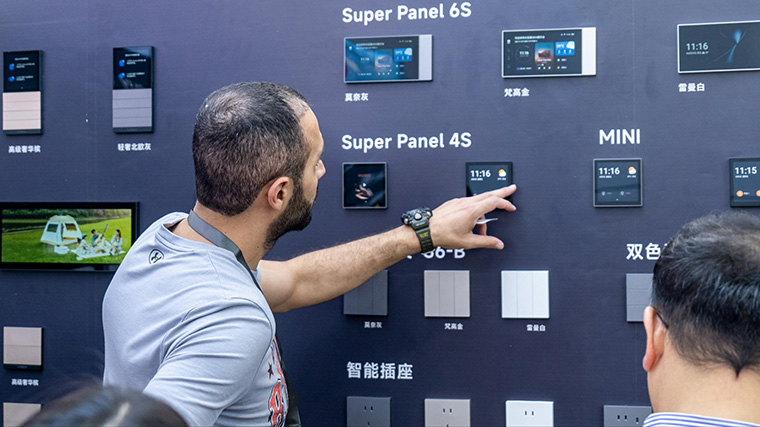 If you want to know more about LTECH's ultra smart display-Super Panel 12S, come and visit LTECH booth (Hall 9.2 B02) to have an in-person experience.
Guide the Intelligent Lighting Development in the Chat GPT Era
Known for guiding the intelligent lighting development in the Chat GPT Era, LTECH NFC programmable LED drivers won the Best Technology of Alighting Award 2022. This year at GILE, you can find them at our booth too!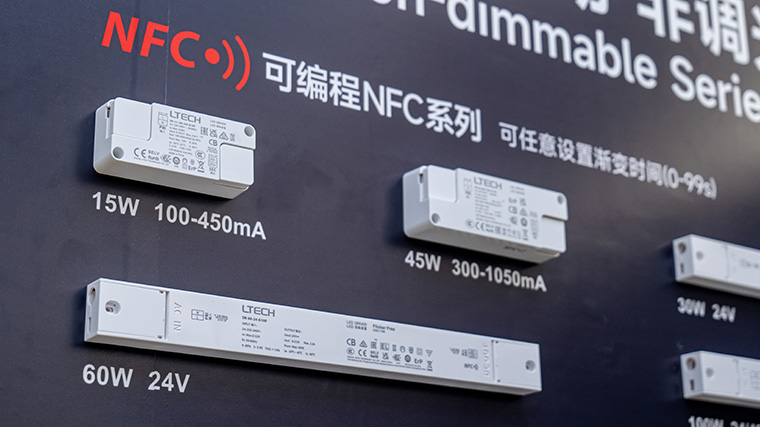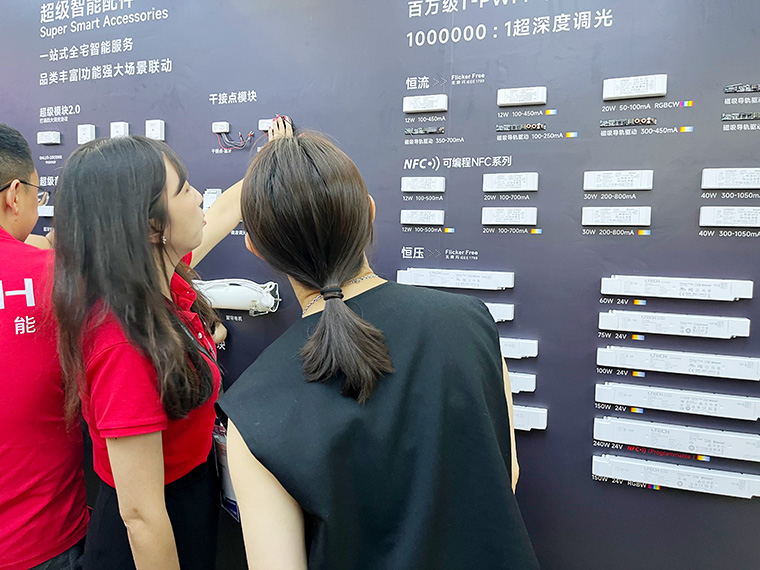 The traditional commissioning method has been retained in LTECH NFC programmable LED drivers, but we add a fast and simple commissioning method via NFC, which allows users to pre-program drivers. For example, scene, power, color temperature that need to be preset can be set up in a warehouse without the need of setting on the construction site.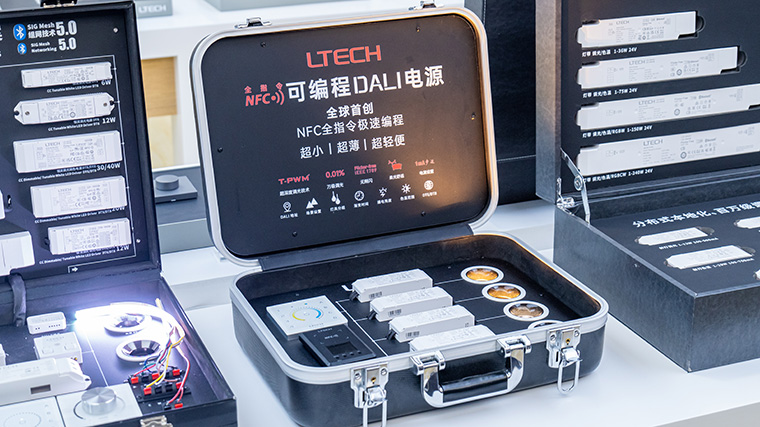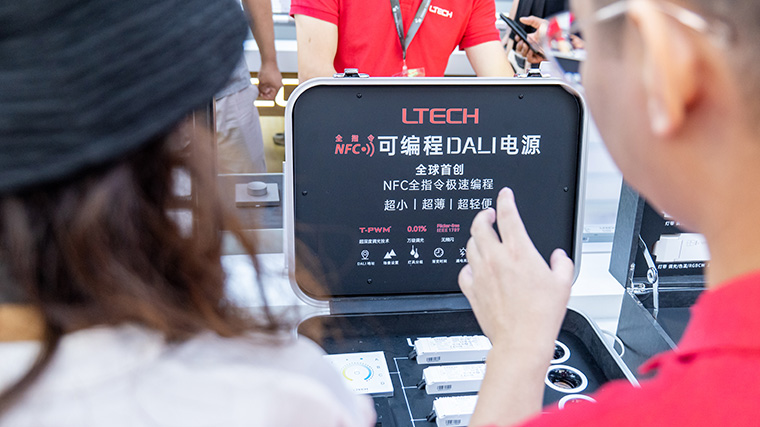 This is a black technology that seems like it can chat with designers about parameters in advance. Such "making commissioning in advance" is likely to make a new service model start.
More eye-catching LED Drivers
High-end soft start effect goes beyond that in five-star hotels
As the lighting designer's favorite function, slow start is not only friendly to human eyes, allowing them to comfortably adapt to the lighting transition process, but also a great design to elevate the lighting, creating a more natural, brighter lighting atmosphere. In daily life, dimming and tunable white are not really essential for most occasions. Therefore if you don't want lights to be so common as ordinary lights, the most simplest way is to use LED drivers with soft start functionality. They are typically installed and used in the same way as ordinary lights, but dramatically upgrade the lighting atmosphere. So far, LED drivers with soft start functionality have been widely used in high-end hotels, classrooms, hospitals, and workplaces.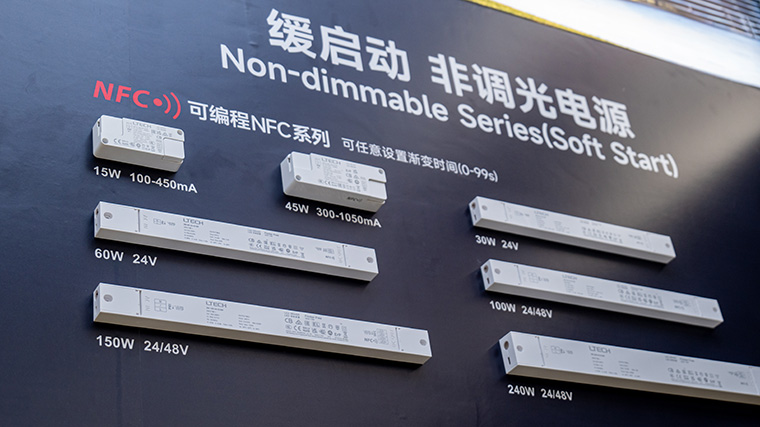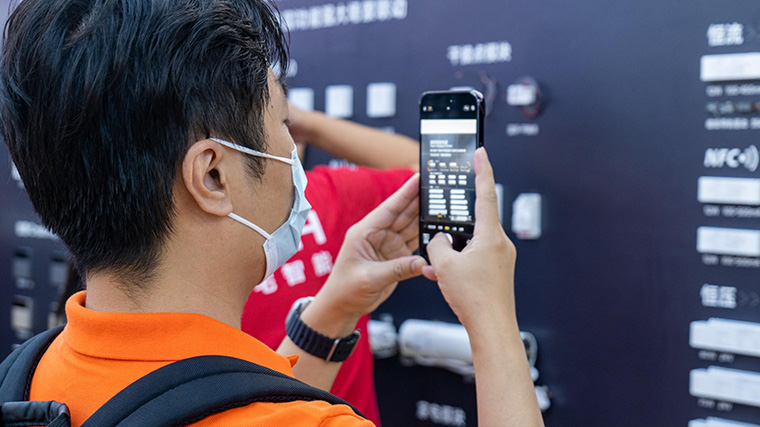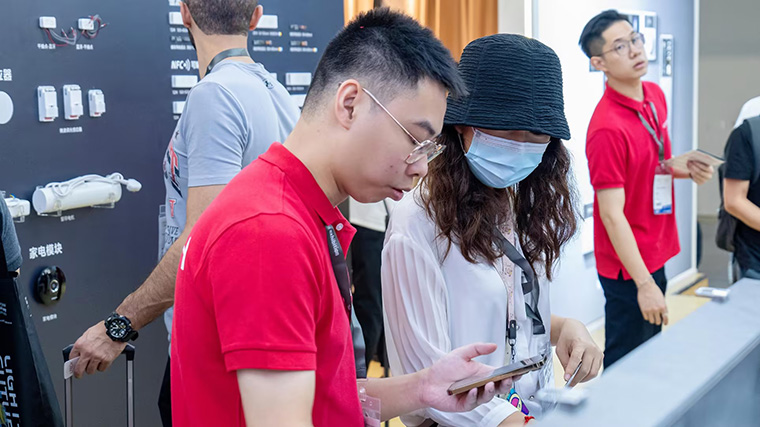 Most LED drivers with soft start functionality on the market are designed with capacitor discharge. Although they can achieve the relatively basic soft start effect, the poor visual effect of lighting appear. Not only the lighting consistency among multiple drivers is bad, but also it's incapable of defining soft start dimming curves that comply with human eyes' perception, and the fade time is relatively fixed. LTECH LED drivers with soft start functionality deliver healthy dimming with no visual flicker that reaches the high-frequency exemption level. It prevent screens from producing flicker when shooting. The drivers adopt MCU programming to figure out the soft start dimming curve for deep adjustment. LTECH's pioneering T-PWM super depth dimming technology is used to offer 0.01% dimming depth and upgraded lighting experiences, which make you feel naturally comfortable from the darkest to the brightest light and fundamentally solves the pain points. The constant current version also allows you to freely set current down to 1mA by NFC.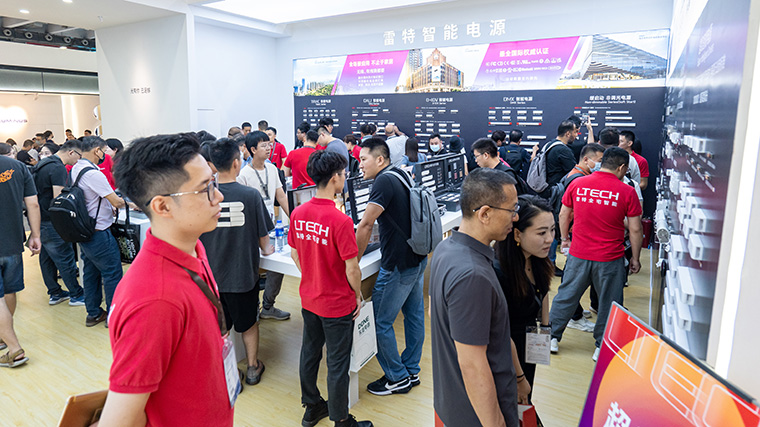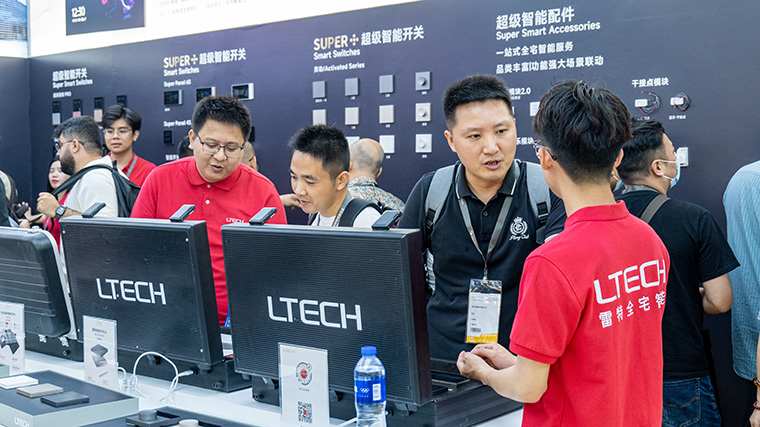 LTECH LED drivers with soft start functionality can not only use digitization to accurately output a more comfortable soft start dimming curve, but also let you freely choose the fade time. Brightness smoothly increases to 100% over a specific time period that creates high-end soft start effect going beyond that in five-star hotels.
New Cutting-edge Products and Innovative Technologies Are Showcased Together on Site
Many new LTECH products are showcasing during the exhibition as scheduled, including MINI series new 5 channel RGBCW touch remote that supports multi-zone control, IP 67 rated waterproof DMX512/RDM decoders that allows RDM bidirectional communication, and the phase cut LED drivers that are more much smaller than most common drivers.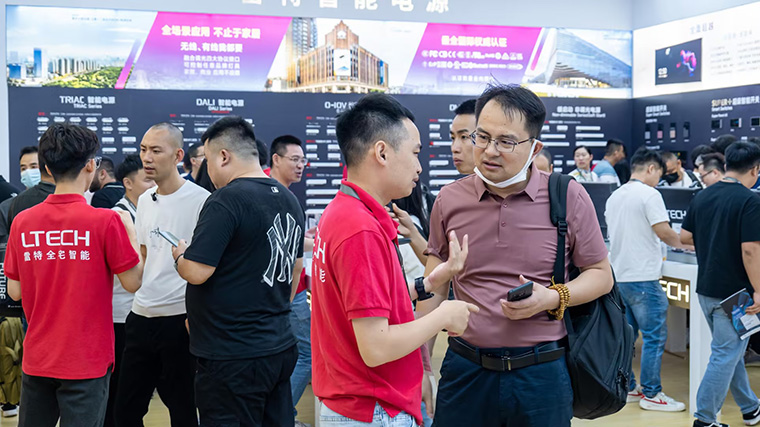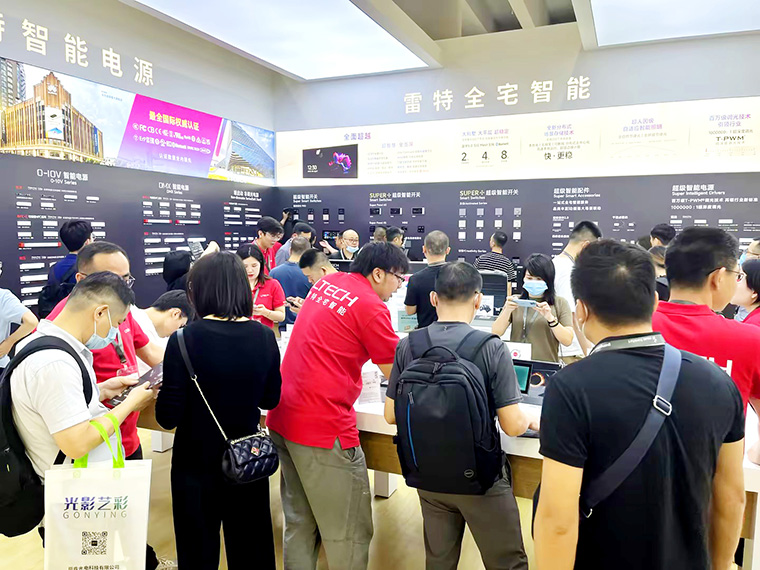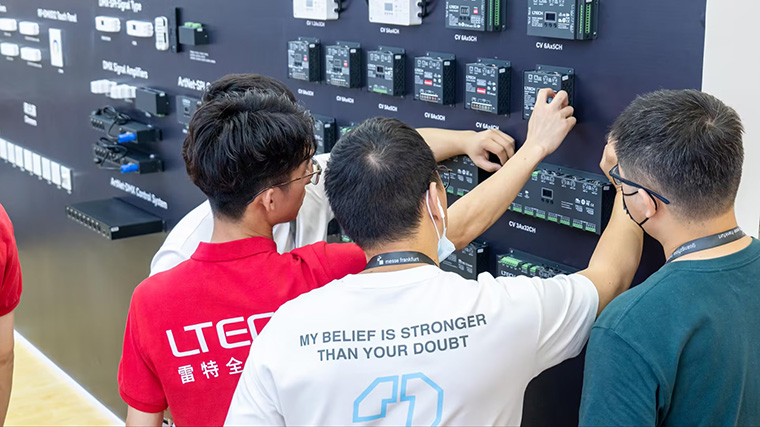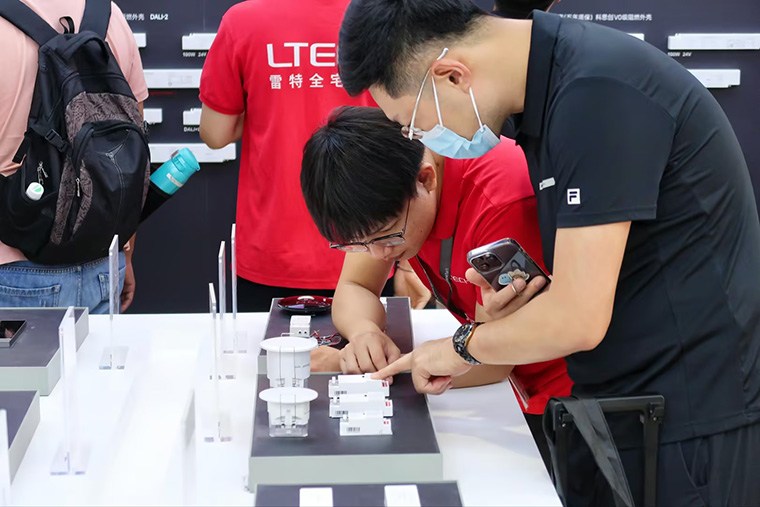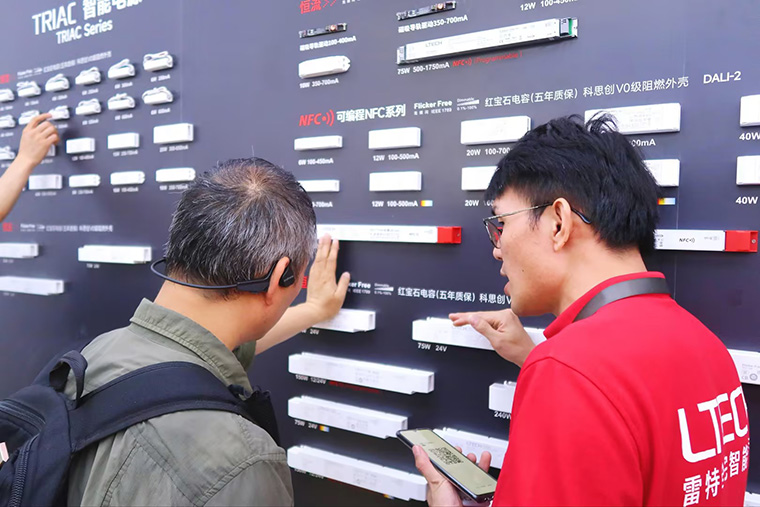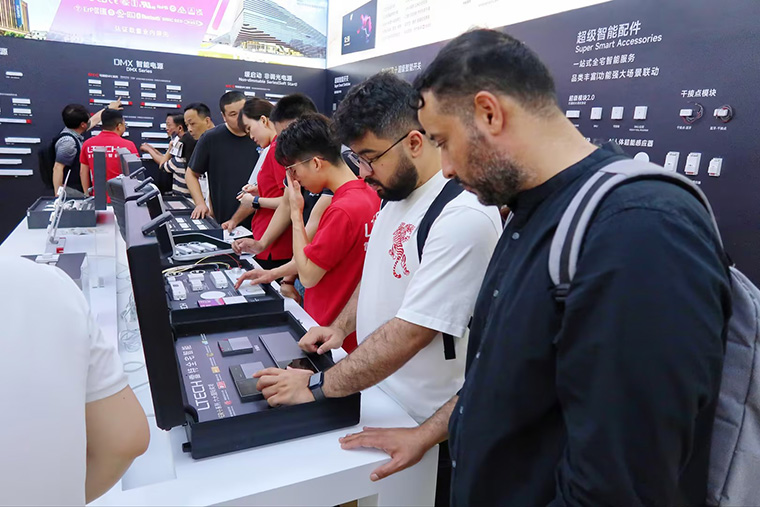 LTECH's new products, new designs, and new technologies are used to fully demonstrate the industry's most cutting-edge intelligent lighting, which impressed the customers a lot. They couldn't help discussing with their industry fellows and LTECH staff, and personally experiencing the new products as well.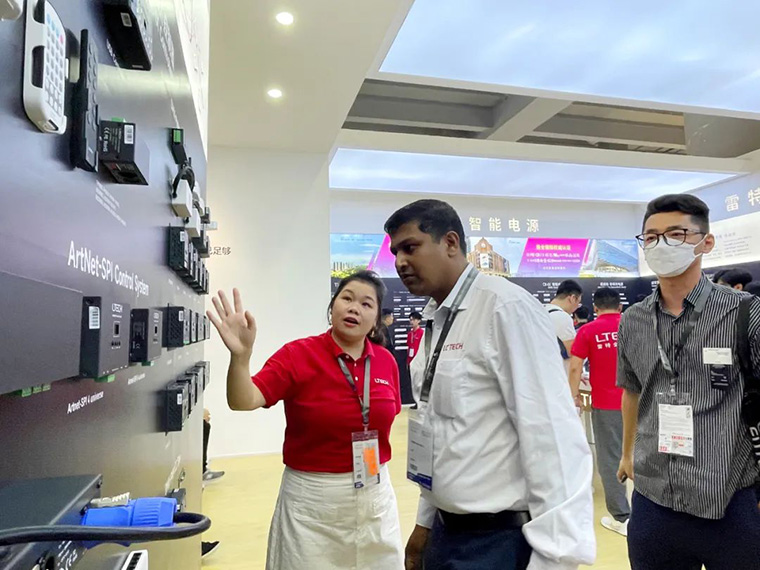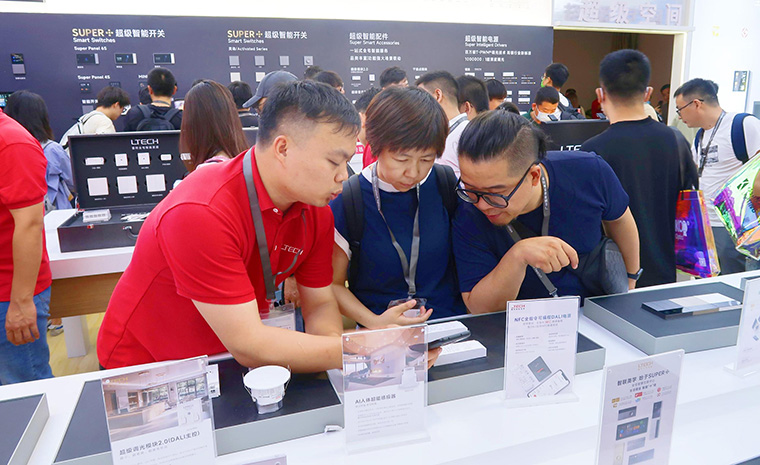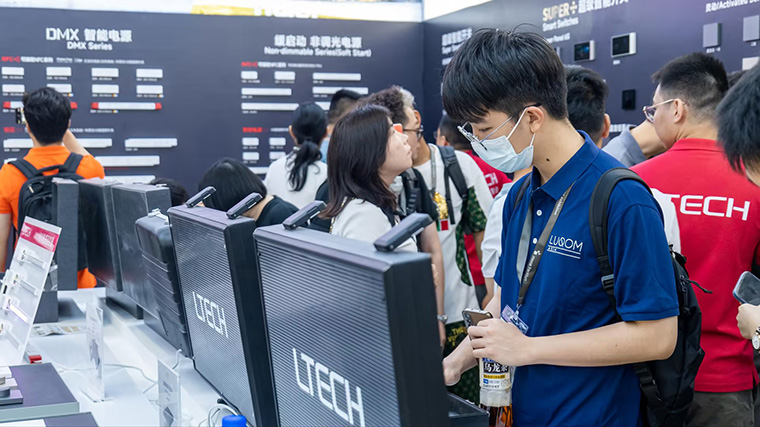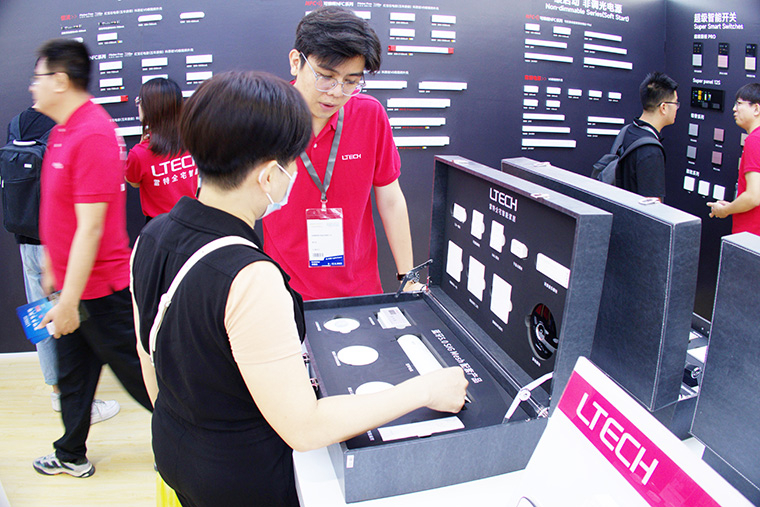 Super Space Gets Immense Popularity
Compared to the smart home experience area last year, the experience area -Super Space this year not only provides an immersive experience as it did last year, but also sets up a variety of excellent zones for people to visit. There are live demonstrations of LTECH smart controllers to present outstanding lighting effects under smart control, which allow LTECH fans to interact with the cool colored lighting and take amazing light and shadow photos!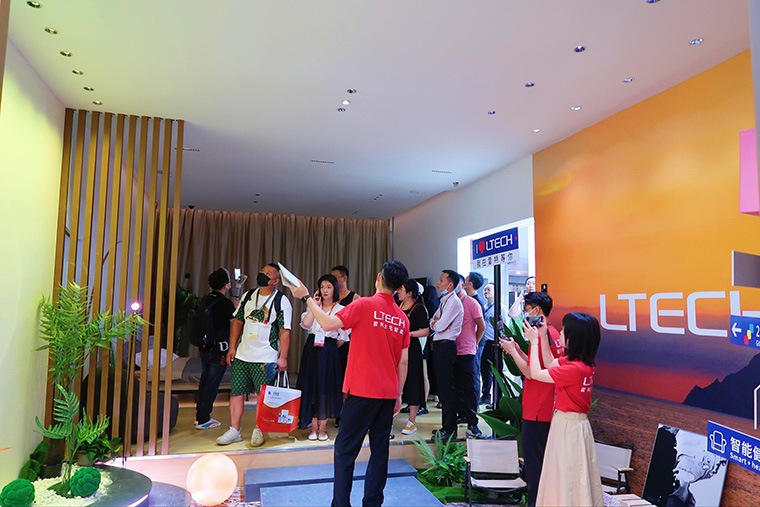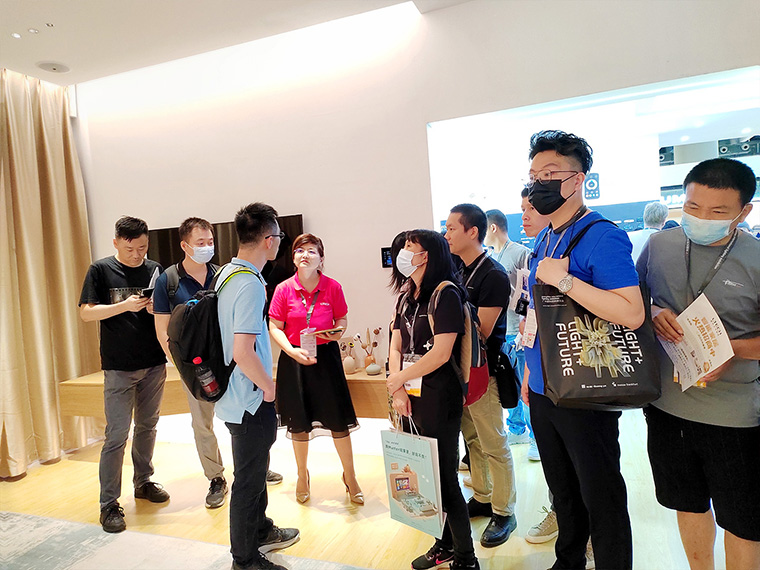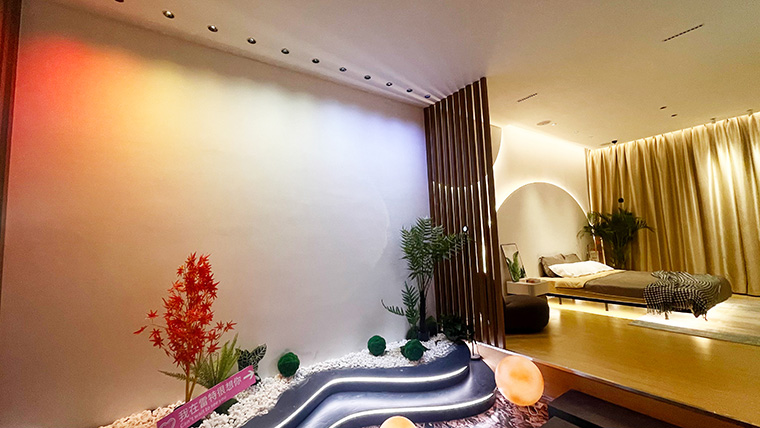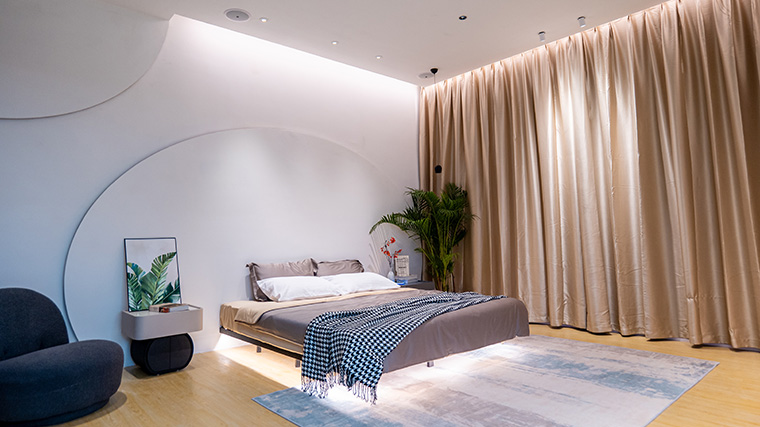 "Natural light" in rest & negotiation area of Super Space is shown using LTECH whole house smart products. On the theme of nature and health, LTECH adaptive lighting technology is used to create natural light , which enables people to experience the changes of sunlight in indoor spaces and creates splendid light and shadow that supports human circadian rhythm.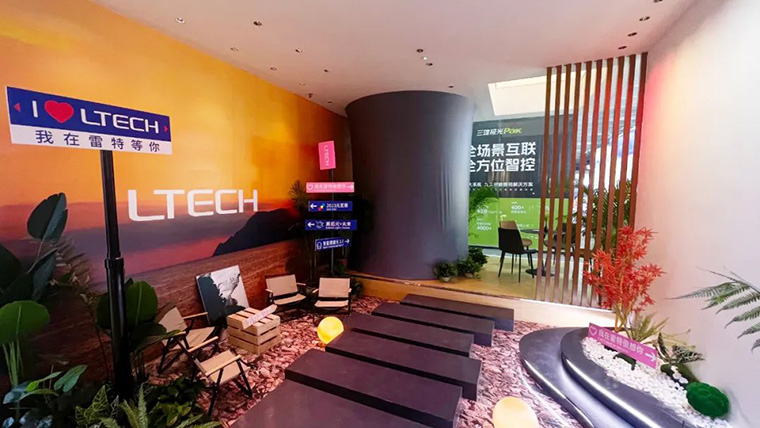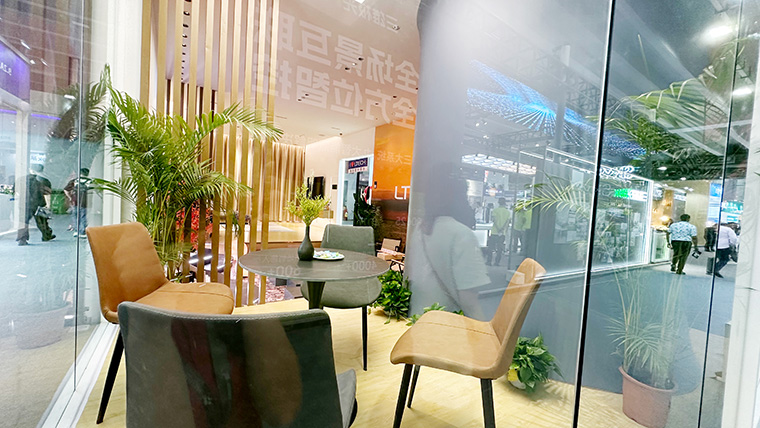 LTECH Super Space not only attracts many visitors to have a experience, but also becomes a popular object to shoot for the media.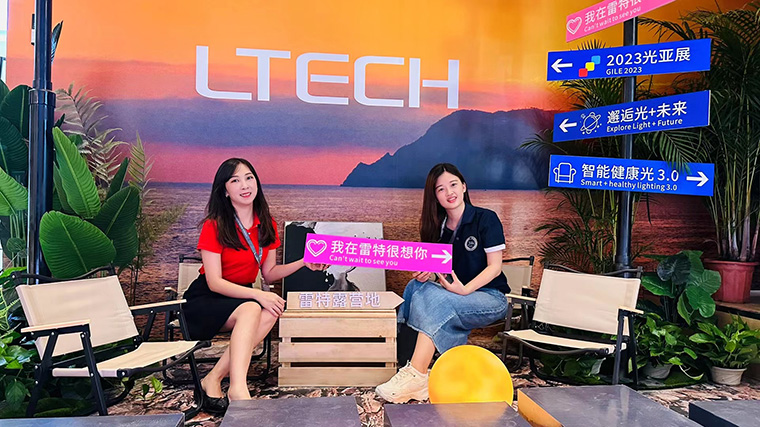 Looking for Distributors Around the World
We are now looking for service providers of LTECH whole house intelligence, who will get the brand empowerment from the A-share listed company, benefit from our 20-year experience in the intelligent lighting industry and will enjoy comprehensive support welfare provided for service providers.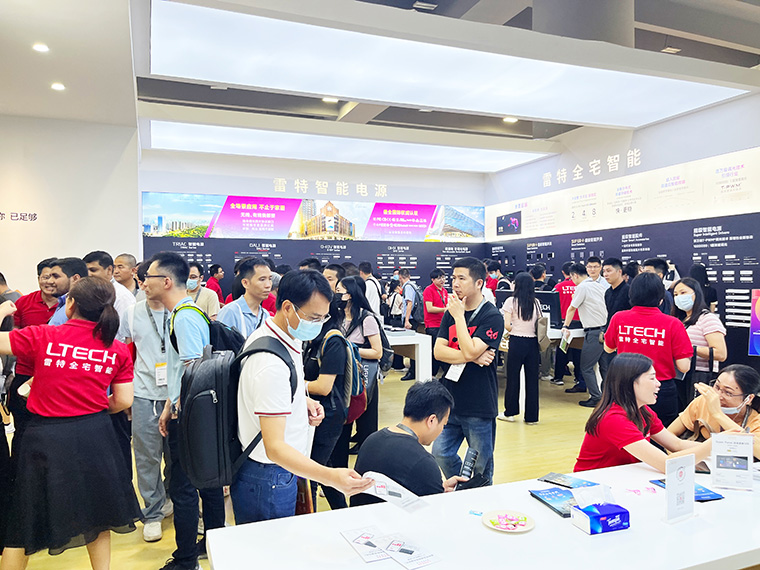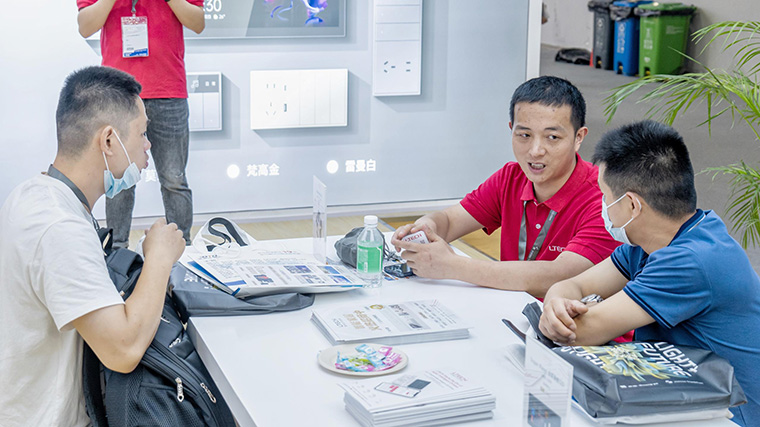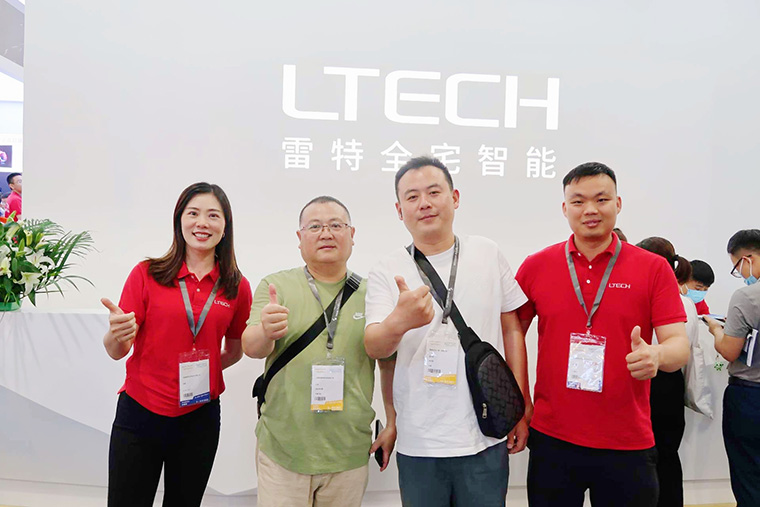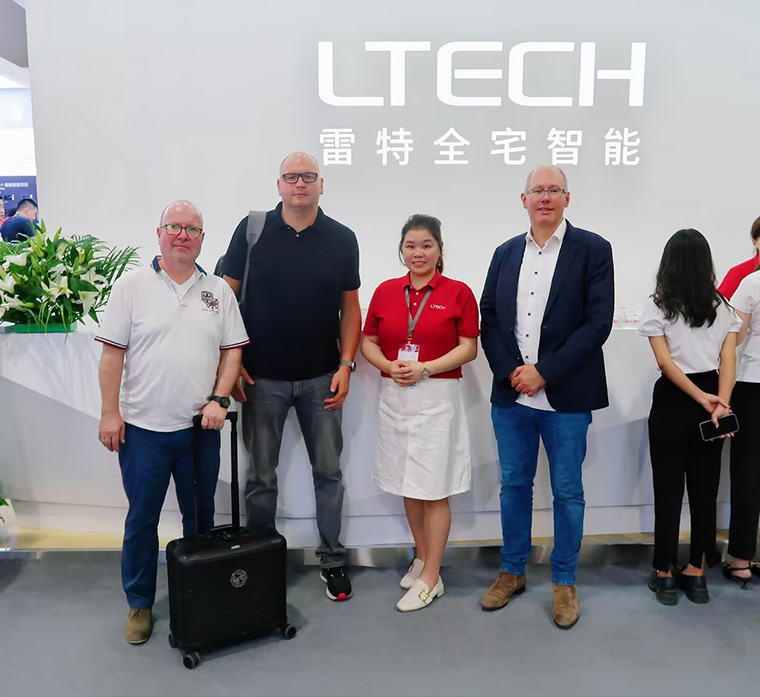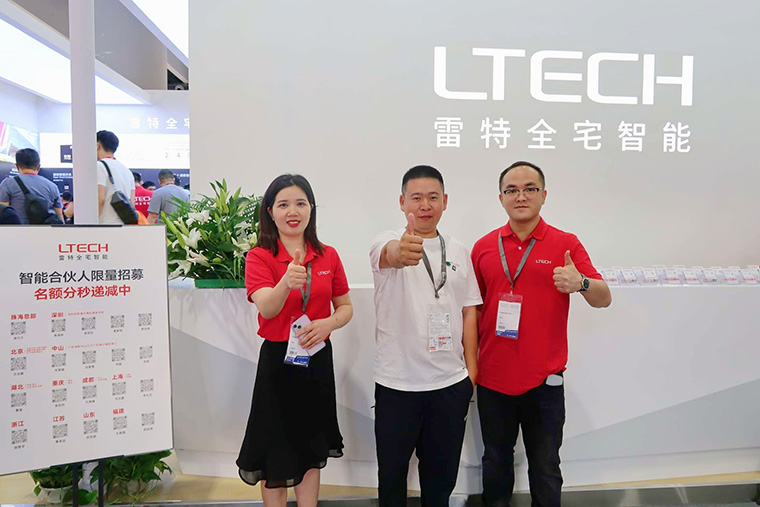 As of now, LTECH whole house intelligence distributors are there in many cities around the world.LTECH now offers more services to join more distributors at GILE. We are looking forward to working with you to usher in the smart home era, in which the market size is projected to be valued at 100 billion.
The 4-day exhibition is still ongoing. LTECH (stock code: 832110) is looking forward to your visit at booth Hall 9. B02.