Since The Bluetooth Special Interest Group (SIG) released Bluetooth SIG Mesh, LTECH has begun to develop a whole house smart home system with Super Panel as the core item, which uses Bluetooth 5.0 SIG Mesh. As of February 3, 2021, all Bluetooth products that the control system develops have passed the BQB certification, meeting the SIG Mesh standard.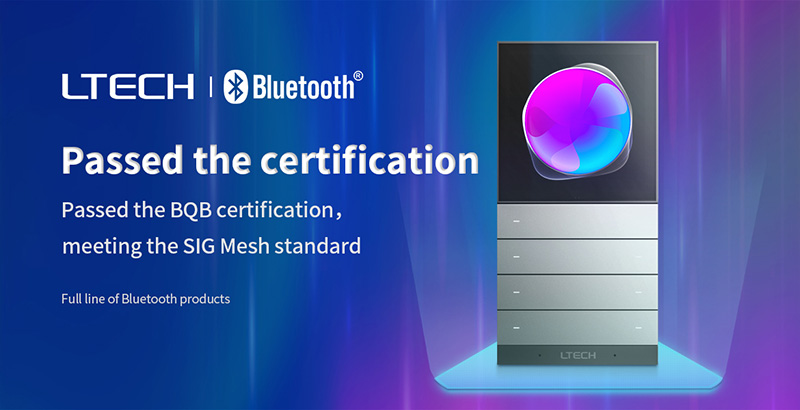 Full line of Bluetooth products have passed the certification
As the world's largest wireless technology organization, the Bluetooth SIG consists of members from the telecommunications, computing, automotive, industrial automation, and network industries, with the purpose of formulating Bluetooth specifications and promoting Bluetooth technology. Bluetooth SIG is committed to promoting the development of Bluetooth wireless technology, formulating low-cost wireless specifications for short-distance connected mobile devices, and bringing them to the market. It plays an important role in management and supervision. Also its members are all around the world and the chip applied amount is far ahead in the world.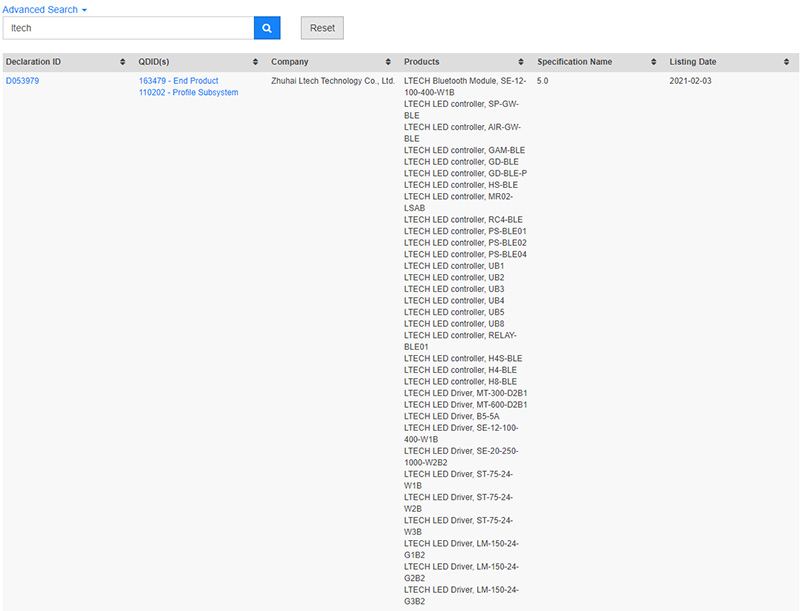 LTECH's full line of Bluetooth products have been listed in the product database on the official website.
As the world's first whole house smart home system that uses Bluetooth 5.0 SIG Mesh, the version LTECH released is more stable and reliable than the Bluetooth 4.2 version which is commonly used in the current market. Each node has the signal relay function, and 2 times the transmission speed, 4 times the communication range and 8 times the data capacity, making the transmission more sensitive with lower power consumption and guaranteeing the effects.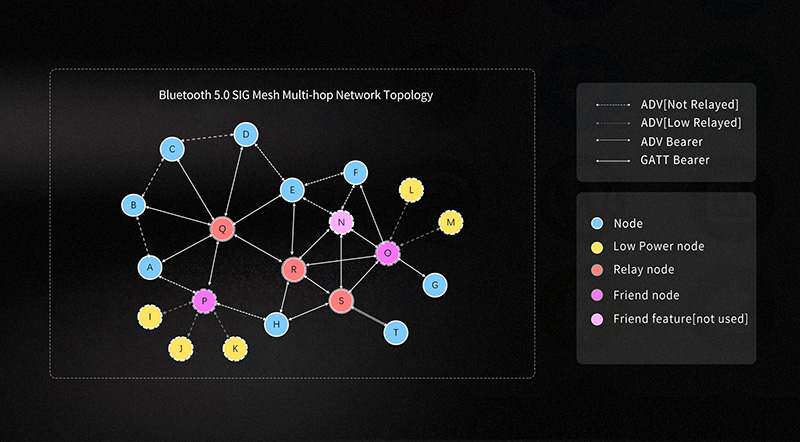 Bluetooth 5.0 Mesh multi-hop network topology diagram
Through L-Home cloud platform, our whole house smart home system can work with Alexa, Amazon Echo and Google Assistant that provide a wide variety of brands of the ecosystem. With the incomparable compatibility, it is compatible with 4 dimming interfaces from DALI, DMX, 0-10V and Phase-cut, which breaks the barriers in the lighting industry in real sense. Meanwhile, the whole house smart home system has a few hundred wired accessories with Bluetooth 5.0 SIG Mesh and wireless accessories to work with so as to meet different needs of users.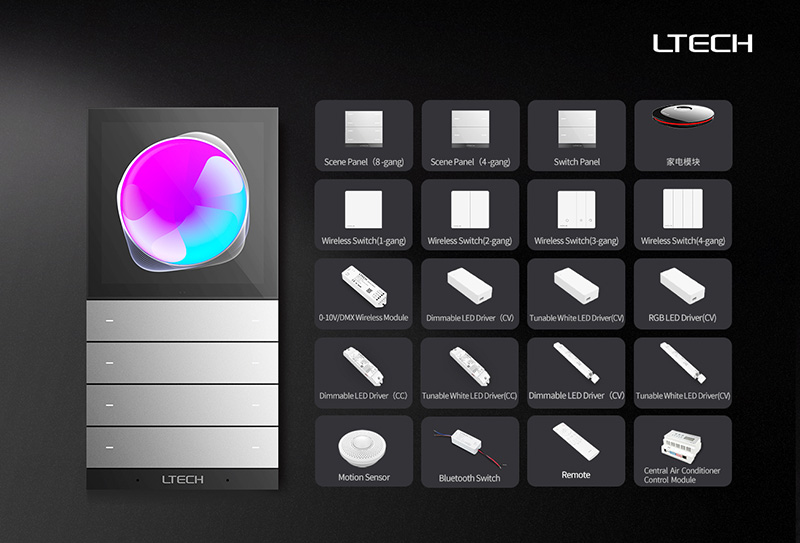 Whole house smart home system accessories
The smart home market valued at hundreds of billions is coming, and the Bluetooth SIG Mesh has become the new mainstream of wireless protocols. LTECH' s whole house smart home system with Bluetooth 5.0 SIG Mesh is get ready to work with you and to enter the smart home market quickly.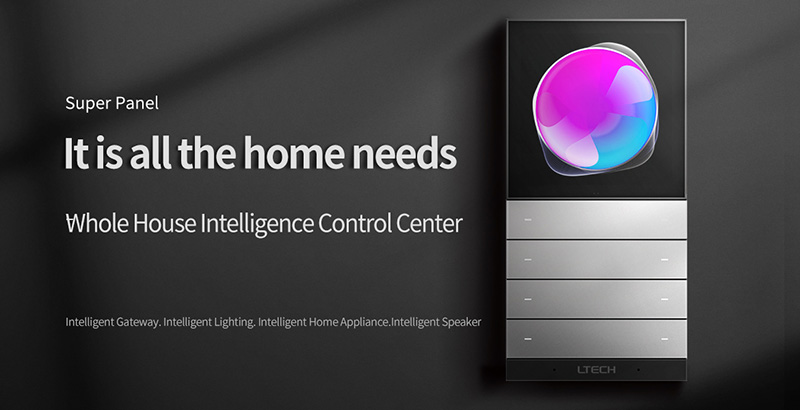 Click the picture above to learn more about product info