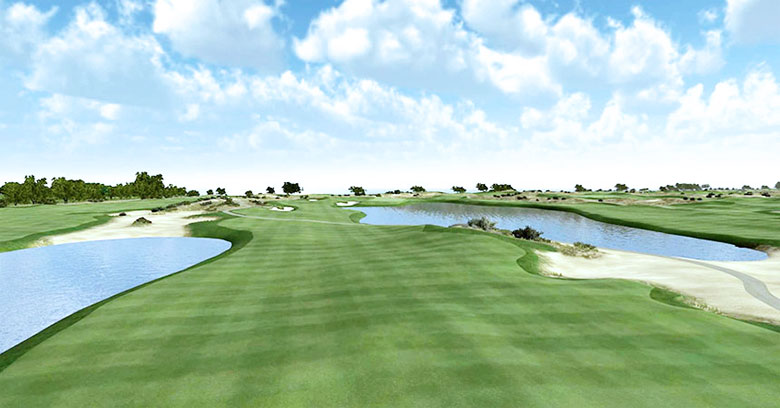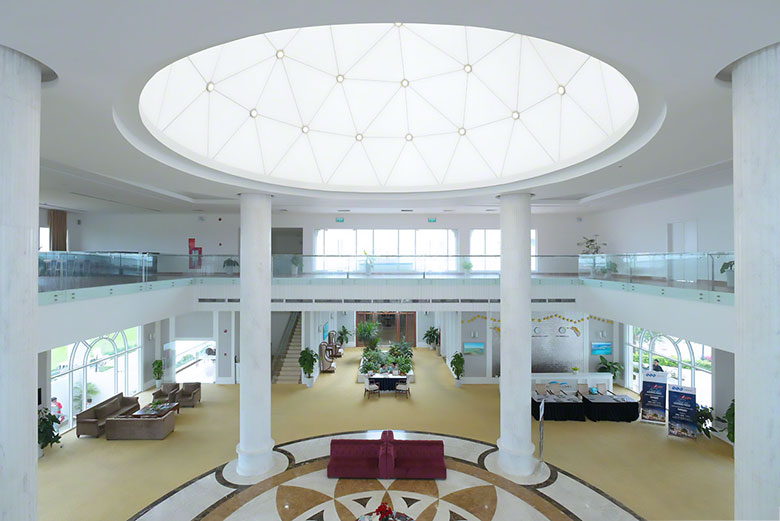 FLC Samson golf club lobby lighting design is quite unique. The main light of ceiling highlights its overall wonderful design, auxiliary tube lamps, etc. outlines other parts, which not only highlights lobby design emphasis, but also make whole lighting full of layering, primary and secondary, bringing a sense of rhythm and poise to architecture. Surely, such a unique lobby lighting design due to LTECH cooperation.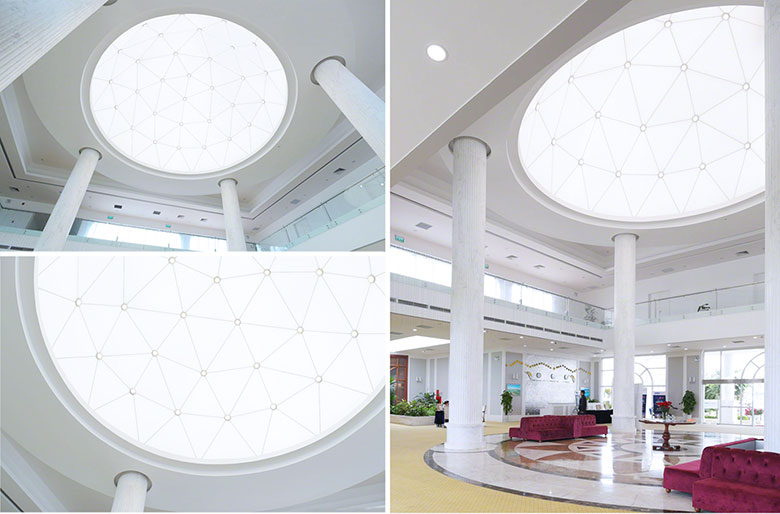 In order to bring a kind of open field of vision effect and illume action to the ceiling, a large number of LED light sources are installed inside, therefore, the club collocate LTECH LED power amplifier to amplify power, it has PWM control technology, each additional power amplifier can double or triple the quantity of LED lights.
LTECH LED power amplifier is suitable for all PWM output single and RGB full color power controller power amplify on the market.
Constant voltage and constant current amplifier can be mixed and connected, so that different voltages, different types of high-power and low-power LED lamps can be controlled by a master.
The LED power amplifier has the photoelectric isolation 5KV security protection function.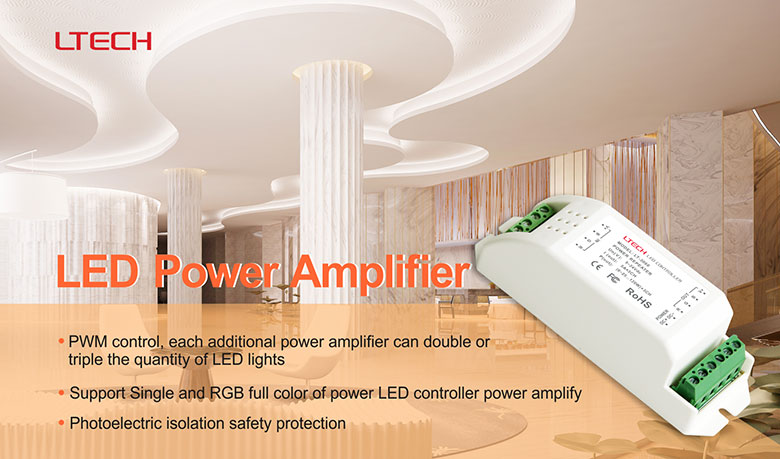 Besides, in order to achieve remote partition dimming, the club also use LTECH wireless synchronous controller, realize wireless synchronization control for multiple LED lamps, solved the site construction problems that unable to pull line between LED lamps, but need to achieve synchronous or independent control.
LTECH wireless synchronous controller is composed of RF remote control and receiver, support unlimited receivers synchronous control and any combination partition control within effective distance.
Remote dimming, quick brightness selection and DIY scene mode are realized by RF remote control.
The remote control touch color ring adjust brightness is more simple and humanized. The LED synchronous changing state lamp enables the user to know the working state of LED lamp at a distance through the remote control.