Since LTECH's new whole house intelligent products-Super+ Series products have been released, they have not only attracted great attention from the industry and our customers, but also won multiple international design awards, including Red Dot Design Award, iF Design Award, IDPA Japan Design Award-Gold Award. Recently, Super+ Series products once again received G-Mark Japan Good Design Award, known as the "Oriental Design Oscar".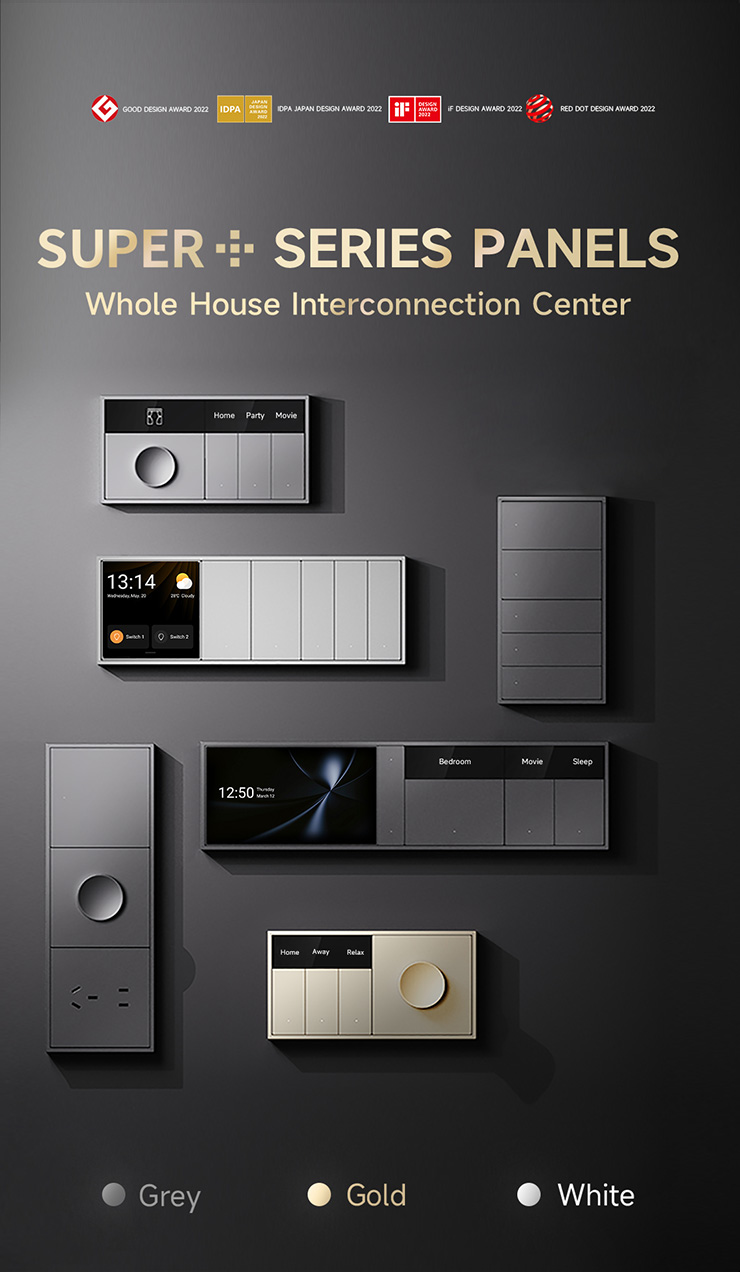 Highlight 1
Easy to Install
For most smart panels on the market that can be installed into one or more rows, manufacturers mainly focus on the aesthetics of overall look after installation, who pay less attention to the mounted junction boxes. Sometimes the junction boxes needed are non-standard size, which require users to pre-embed the specific junction boxes in advance, causing great inconvenience to decorating projects.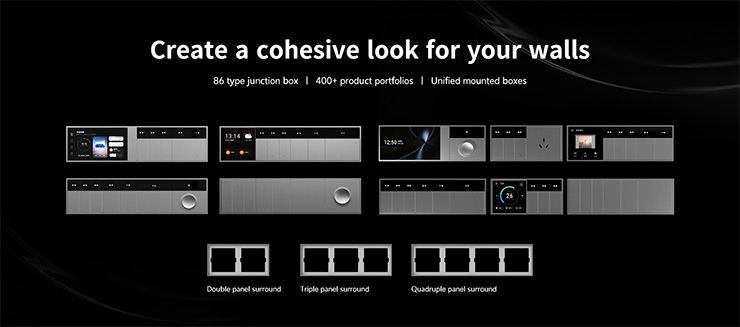 LTECH's whole house intelligent products-Super+ Series products tackle this problem that has been plaguing the industry. The whole set of Super+ Series products can be easily installed using the standard 86 type junction boxes, which makes decoration and product usage more convenient and user-friendly.
Highlight 2
Screen Display Design
What makes the industry feel amazed is the screen display design for buttons of Creativity Series Switches, one of the series of Super+ Series.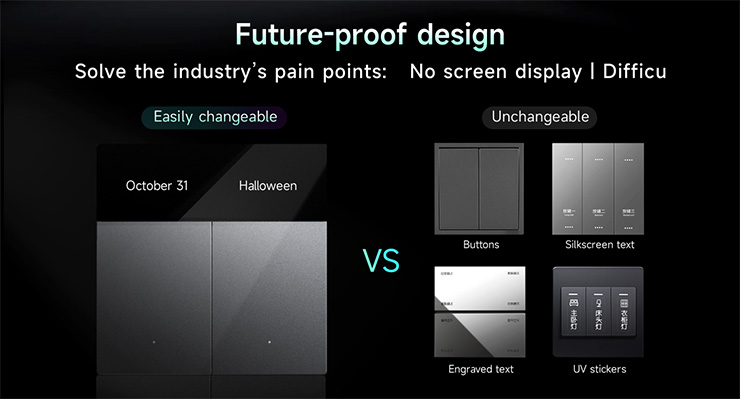 Creativity Series Switches solve the industry's pain points of no screen display on panels and difficult text changes on buttons. With the screen display, the operations of silk-screen printing over buttons, engraving text and using stickers are no longer needed, which aren't user-friendly and convenient. Having such functionality makes our whole house intelligent products recognizable among the industry. They're elegant and versatile.
Know About G-Mark Japan Good Design Award
G-Mark Japan Good Design Award was founded in 1957 by the Japanese Ministry of International Trade and Industry and is hosted by the Japan Institute for design promotion. It is the largest and most influential design award in Asia. About 3,000 products from more than 1,000 companies participate in this activity every year. "G Mark", the symbol of the award has been recognized widely as a mark representing good design. G-Mark is one of the world's most prestigious design awards.

The statistics shows that only 3% of G-Mark Japan Good Design Awarding products are from Chinese brands. LTECH Super+ series products stood out in the fierce final selection this year, which proves that LTECH attaches importance to the product design.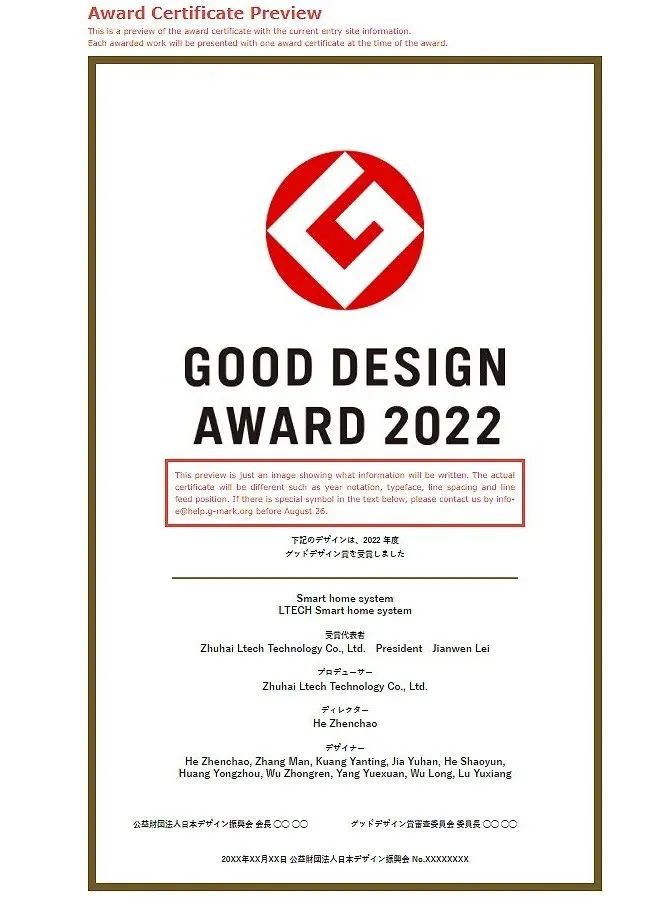 This award is both an encouragement and a spur to LTECH. We will keep moving forward and create more excellent products for the industry!