The show video
On January 16, 2020, the Autumn-Winter 2020 fashion show themed by "HP3 JAM"was held at the Center Pompidouin in Paris by HOMME PLISSÉ ISSEY MIYAKE, who brought a cross-border party for us integrating lighting, music, acrobatics, dance and fashion and that spoiled our view.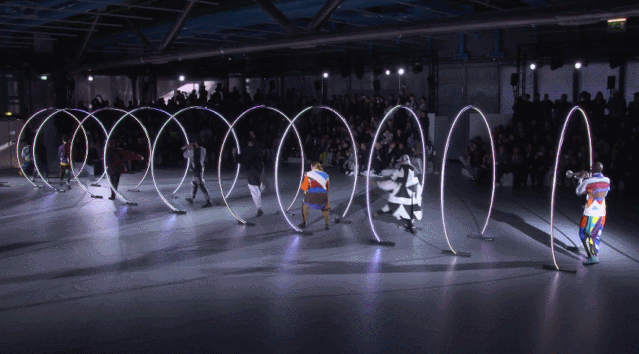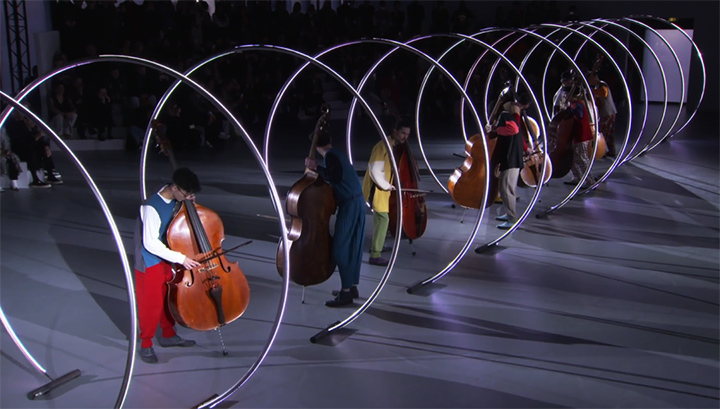 Stable lighting effects
The founder of its brand Issey Miyake once said that "Fashion design is a form of creation, and it is modern and optimistic." Actually, lighting and clothing are essentially the same, which can both be used as a carrier to tell stories and convey emotions through creation. The organizer of the show used the LTECH DMX decoder and matched with 2.4G wireless DMX transceiver to achieve lighting effects of the show that enabled the audience to enhance the memory of it, went to people's hearts and conveyed the major spirits of the brand.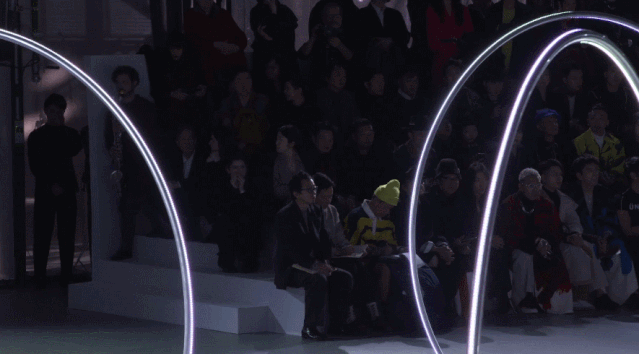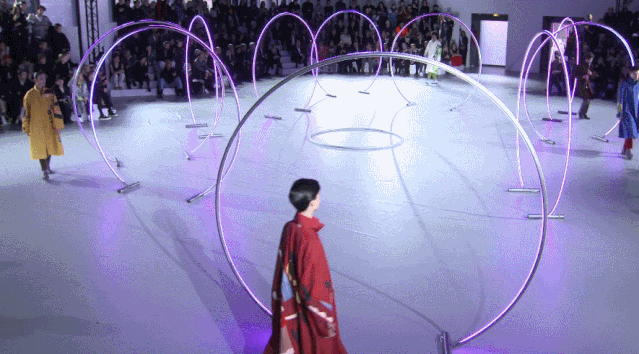 The lighting of the show conveys music emotions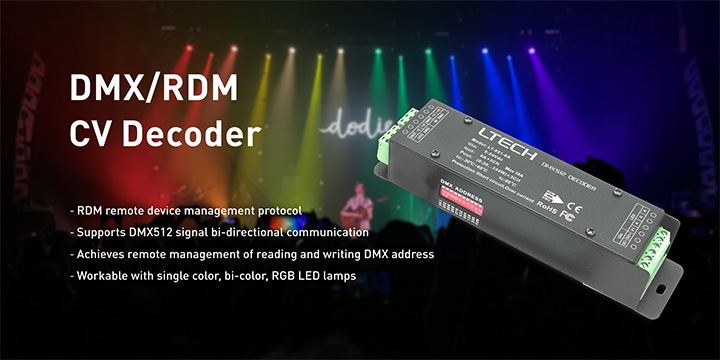 LTECH DMX/RDM CV Decoder
When musicians joyfully passed through rings, the on-site LED rings lighting conveyed the music emotions through color changes. Melodious tunes with unpredictable lighting rendered the audience so further directly that resonated with each of them. LTECH DMX decoders were not only able to control each channel of LED lamps for monochrome, bicolor, RGB, RGBW, RGBWY, but also there did not appear obvious flicker interference at the moment when lighting was under cameras and accurately presented 0-100% dimming and various changing effects.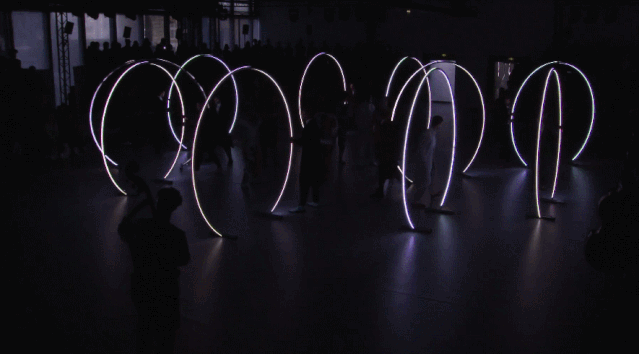 Led rings sing and dance along with dancers
As lighting dimmed, the rings were integrated with the dancers and they moved along with the music, being the most creative and also the most challenging part of the show.The challenging part is that each ring is mobile, which made the rings were incapable of getting wired power supply but required battery power to provide. LTECH's 2.4G wireless DMX transceivers with small size, simultaneously could realize wireless DMX signal transmission, and in the face of complex wireless communication environment, their advanced automatic frequent hopping anti-jamming technology of multiple error correction was capable of automatically detecting the serious interference of the surrounding wireless environment and automatically judging if the handling converted to the idle frequency band, which satisfied the needs of the stage and ensured the stage lighting effects were without delay, stable and reliable, and that escorted for the super creative golden idea of the show.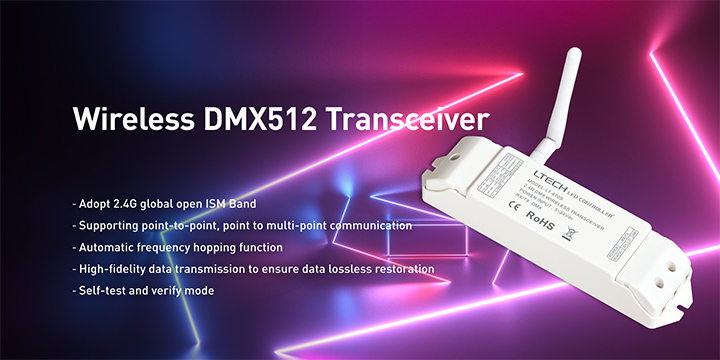 LTECH's 2.4G wireless DMX 512 transceivers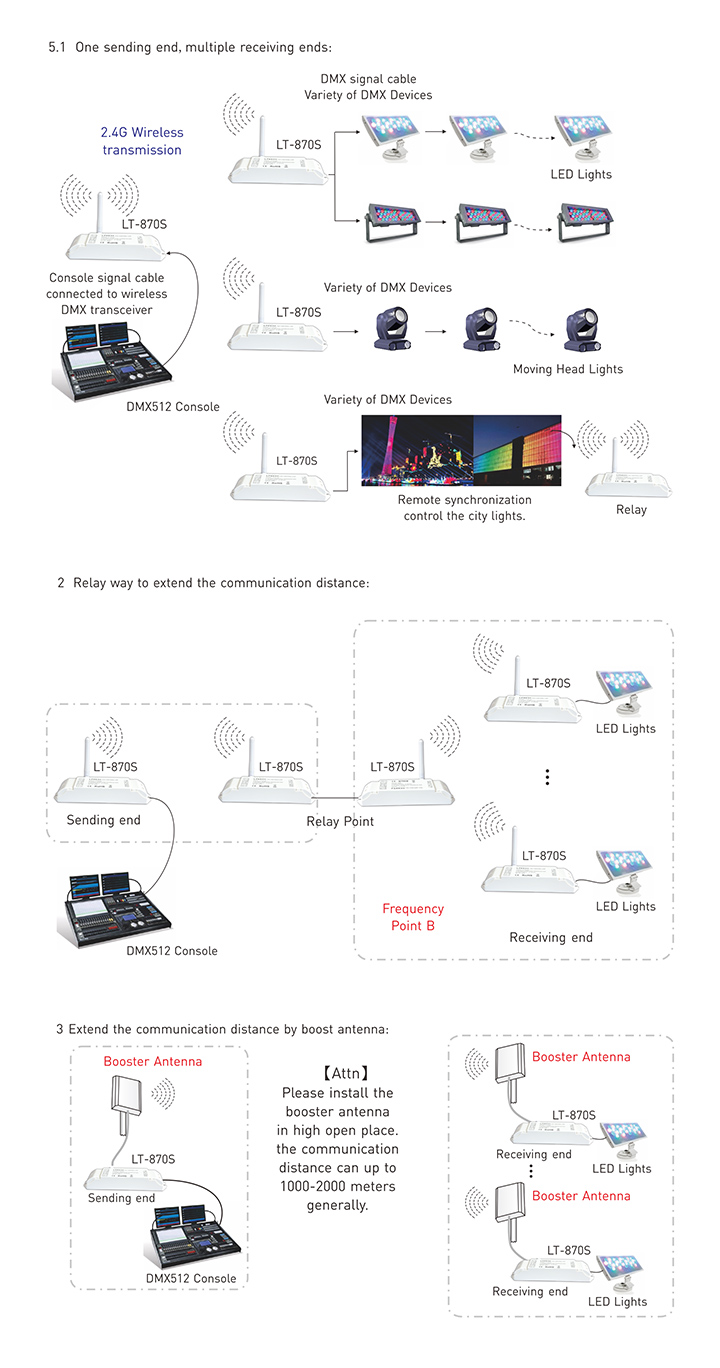 The wiring diagram of LTECH's 2.4G wireless DMX 512 transceivers
Schuman said: "In an artist's mind , poetry becomes a picture, while a musician is good at expressing the picture with voices. " For LTECH, the art is to better dimming lighting effects, and to understand further about shows and the hearts of the audience.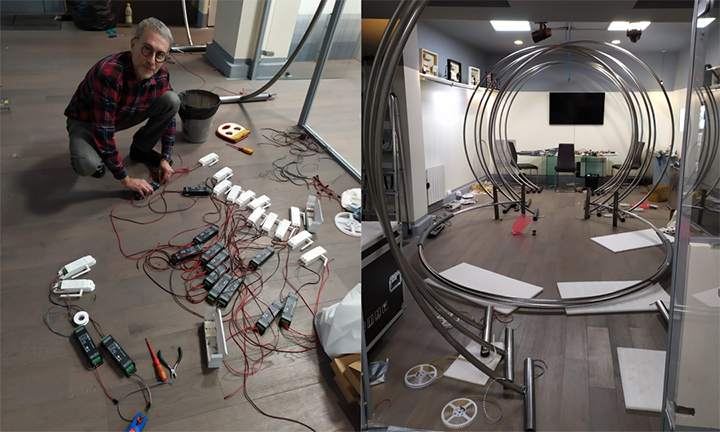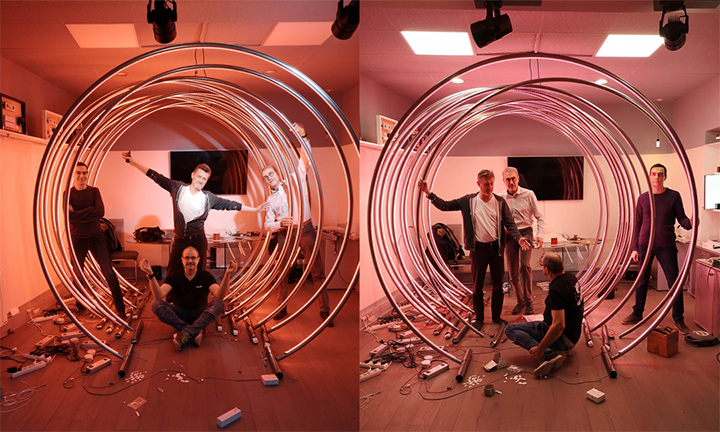 Site construction drawing ( Here the special thank goes to Issey Miyake choosing LTECH, and be grateful to the customer for providing the case materials )