On March 30, the 6th Smart Lighting 40 Forum in 2023 was held in Suzhou, which was a open forum with the theme of Intelligent Design for Cross-Border Interconnections under the Coordinated Development of Health and Double Carbon Goal.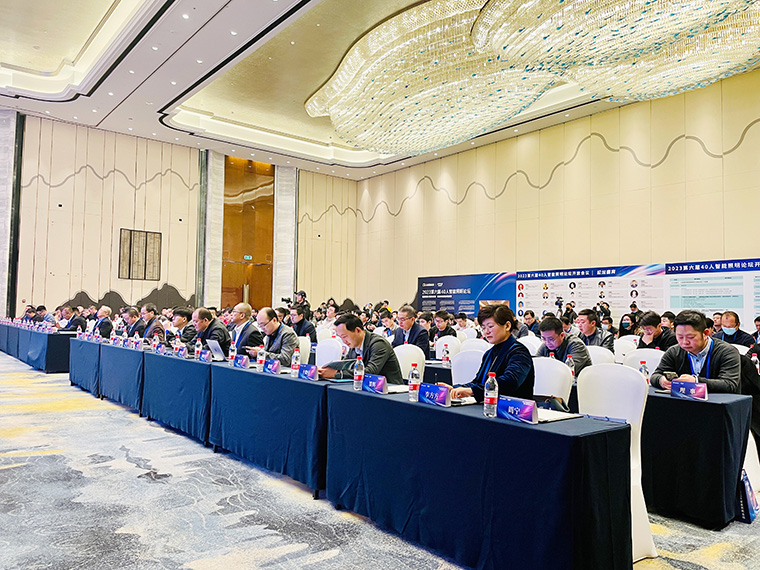 LTECH and industry professionals gathered together at the forum
This event was co-hosted by the Smart Lighting 40 Forum and Shanghai Pudong Intelligent Lighting Association. As one of the core members, LTECH attended the forum and brought the leading adaptive lighting technology and NFC programmable DALI drivers to the forum which have already grabbed the industry's huge attention.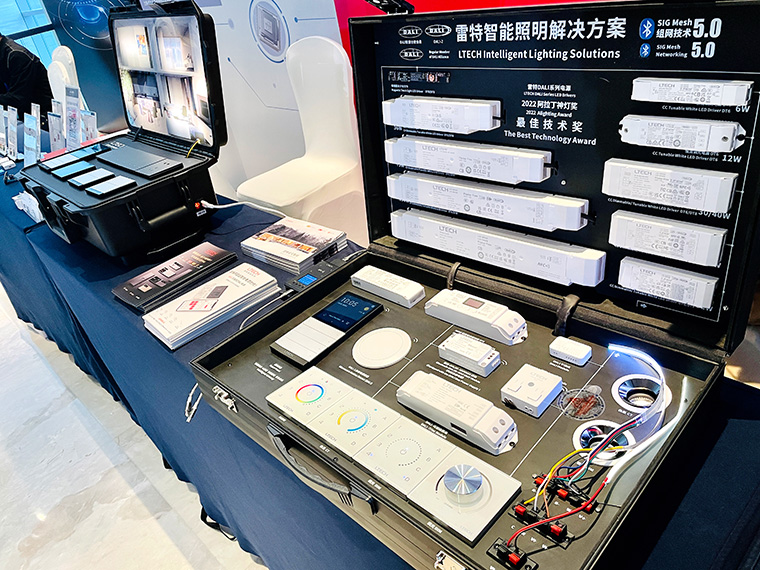 During the event, many guests came to the LTECH booth to have a exchange and product experience. LTECH launched the adaptive lighting technology that enables the completely circadian lighting and customized circadian lighting , which can comprehensively meet users' healthy , personalized intelligent lighting needs.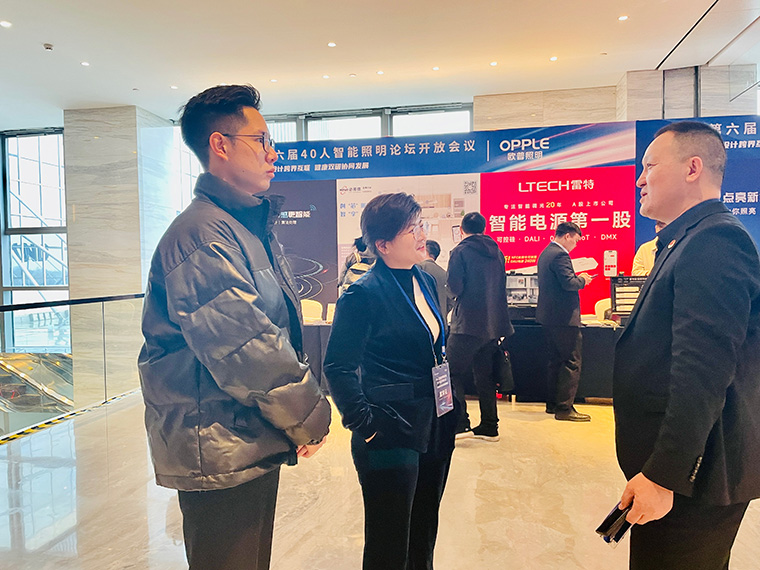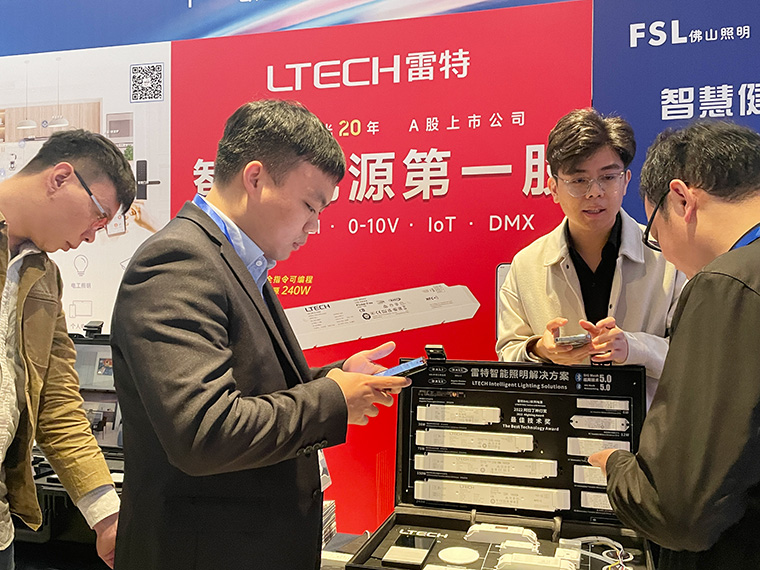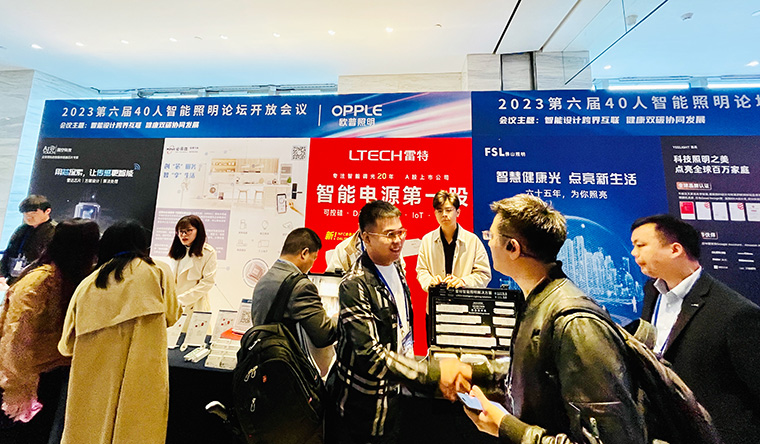 Create circadian lighting and define it as new future lighting
LTECH China Regional Sales General Manager Ms.Li Fangfang meticulously explained the highlights and application scenarios of adaptive lighting technology, who also delivered a keynote speech with the theme of "Create circadian lighting and define it as new future lighting". In 2022, LTECH made a big breakthrough again who pioneered the T-PWM Super Depth Dimming Technology. It leads the intelligent lighting industry into the era of 0.0001% dimming level. We will stay committed to technological innovation and will strive to make healthy lighting accessible to hundreds of thousands of households.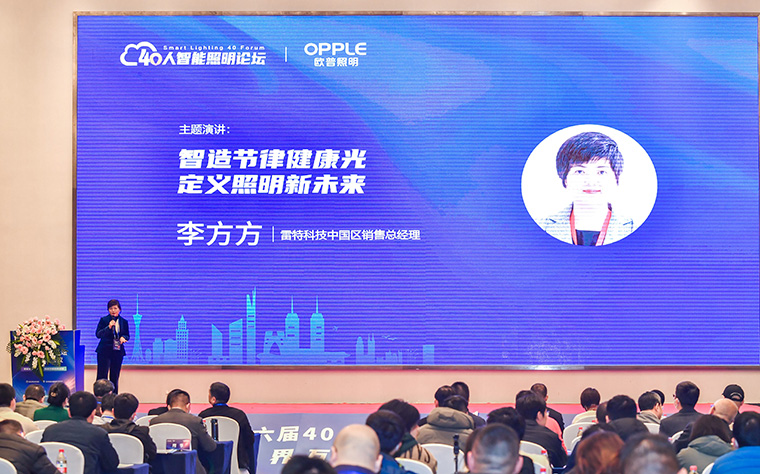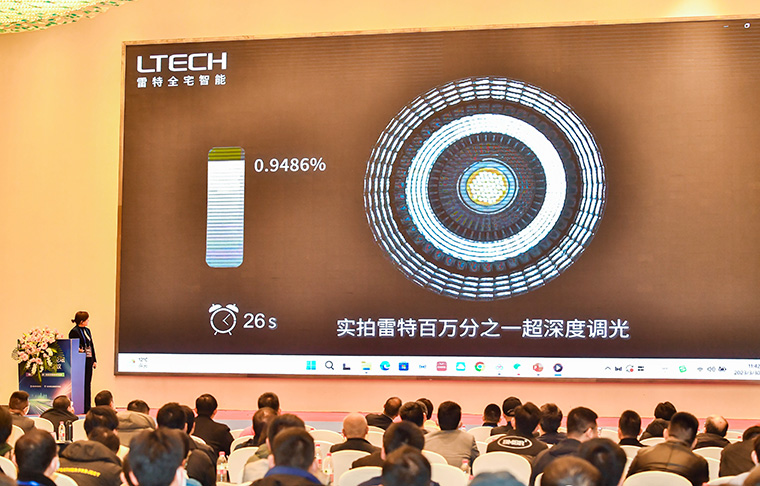 Benefiting from the adaptive lighting technology, completely circadian lighting can be realized by using the LTECH whole house intelligent L-Home APP to locate the city where your home is, and at the same time make lighting imitate the actual sunlight changes so as to support the human circadian rhythms. Customized circadian lighting is done by setting up custom brightness and color temperature at the specific times of day and makes it suitable for commercial spaces, residential homes, schools, hospitals and catering spaces.
Coming soon. Enjoy it just by updating OTA
Adaptive lighting technology will be released soon. It is available on the products below and you can access it after the OTA upgrade. To customize circadian lighting with L-Home App, you need to link Bluetooth LED drivers with a Super Panel and other types of LED drivers need to work in combination with Bluetooth conversion module and a Super Panel.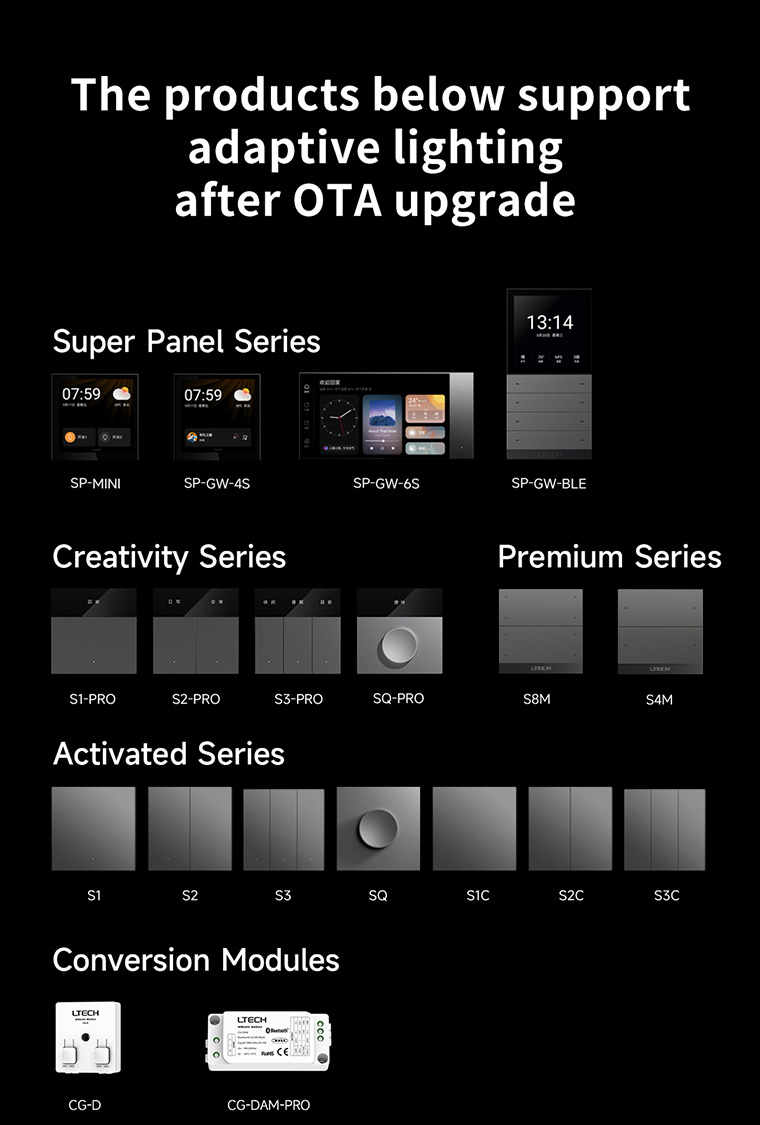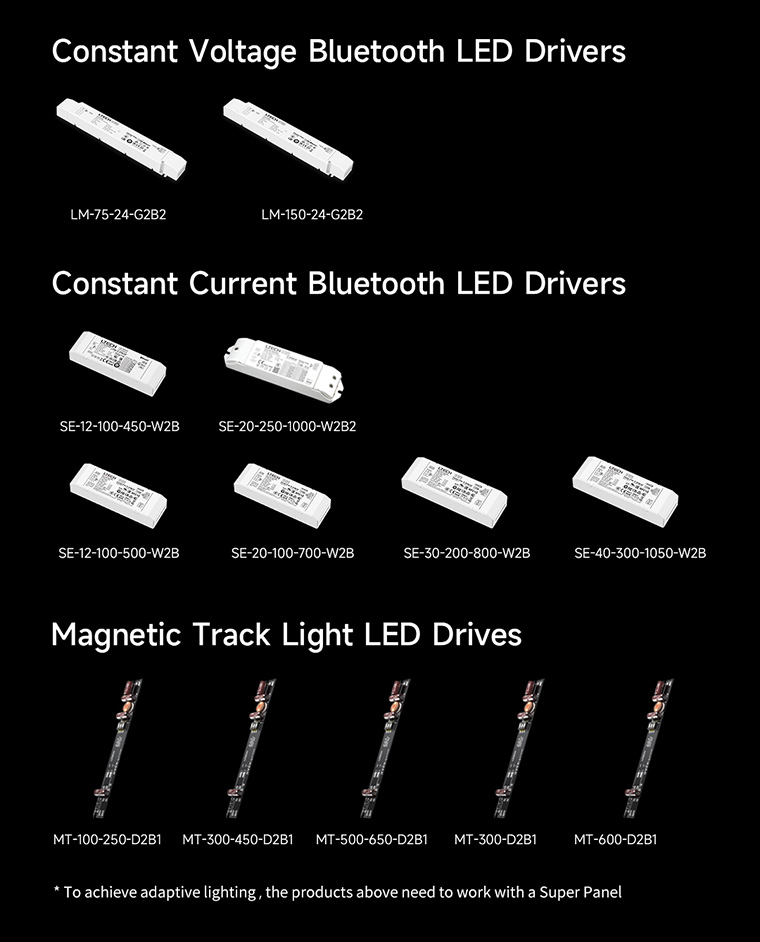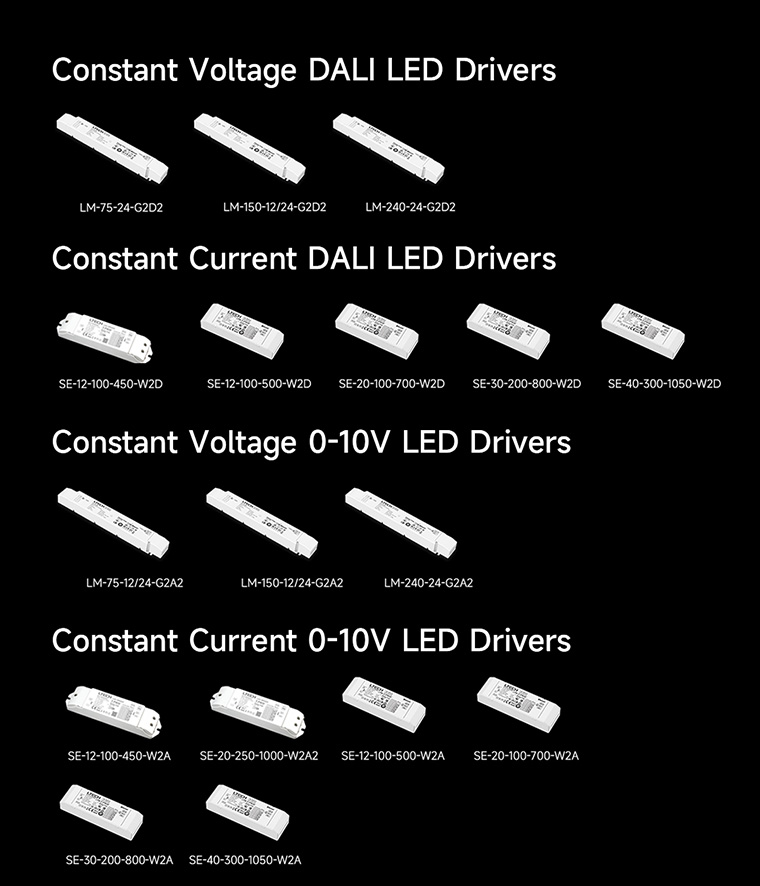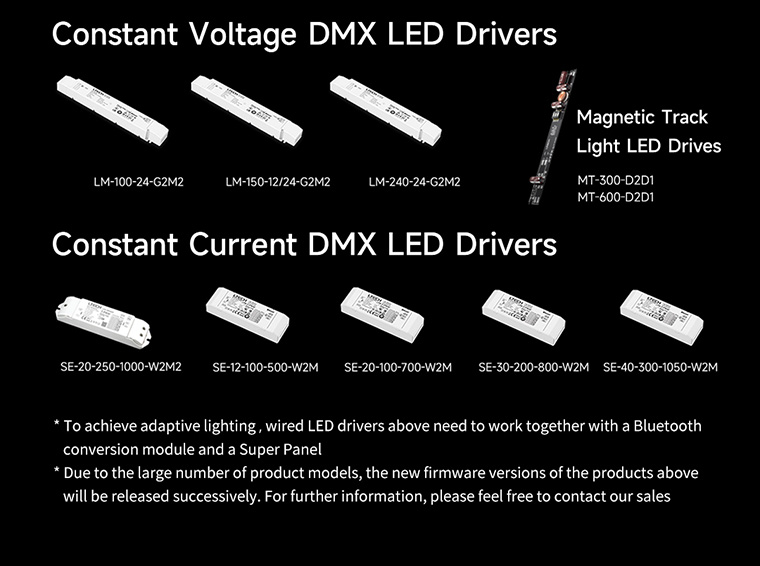 LTECH will continue to focus on technological innovation, improve lighting quality, and make healthy and intelligent lighting environments become normal!