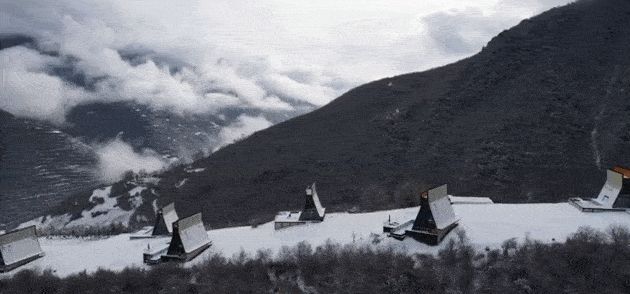 Maidashi Danbo Yixiang Hotel is a popular homestay in Aba county, Sichuan. Maidashi is a fitness expert, who designed the Maidashi Danbo Yixiang Hotel.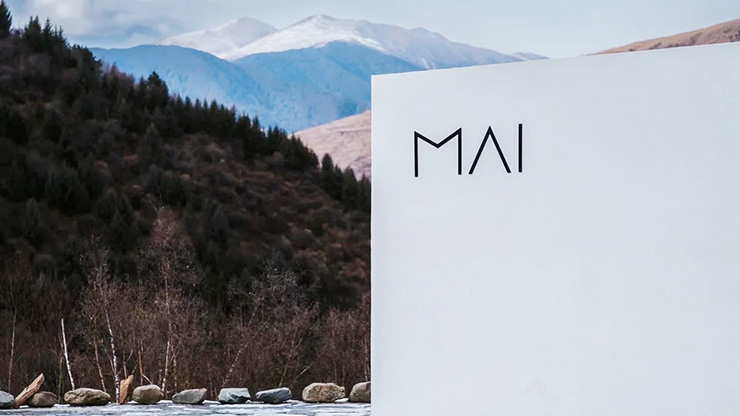 This time, LTECH collaborates with Maidashi. We wish to bring all guests a healing and pleasant vacation experience when they stay in such a serene hotel.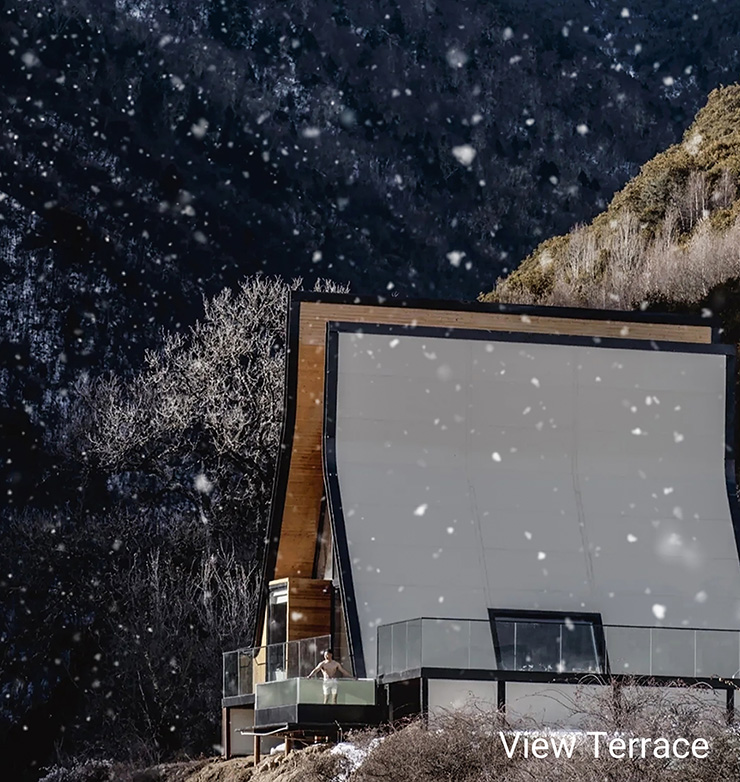 The hotel was designed with 10 unique villas, all of which were equipped with LTECH whole house intelligence products. The modern city life was brought here,enabling you to enjoy great comfort and intelligence of life.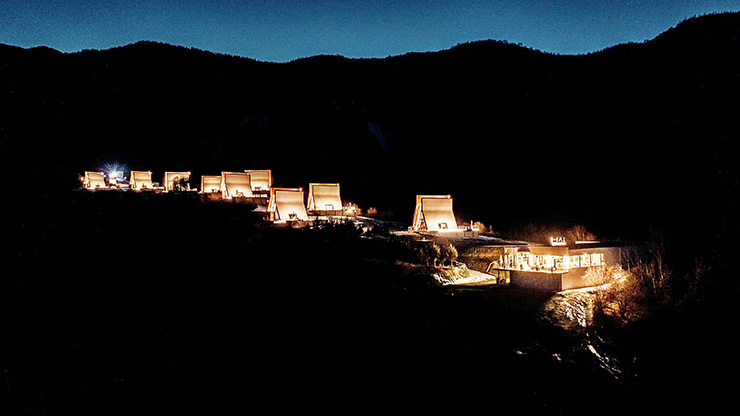 With Super Panel as its central control panel, LTECH whole house intelligence is built by applying multiple smart LED drivers and accessories together. Using touchscreen, button, voice and app, we can easily manage all lights and home appliances in the house.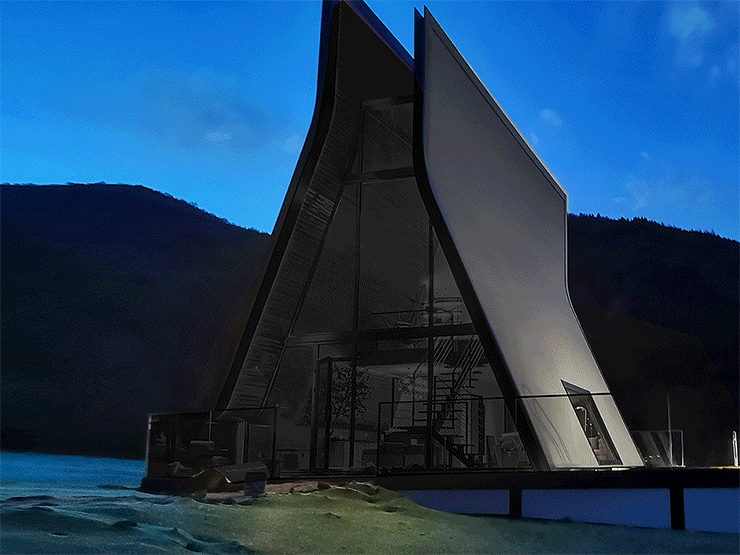 Each villa is a loft villa. The 1st floor comes with a living room and the 2nd floor comes with starry rooms. Each villa has food prep space and a bar. By just one tap on the LTECH Super Panel, the romantic mode is executed with lighted candles and relaxing music.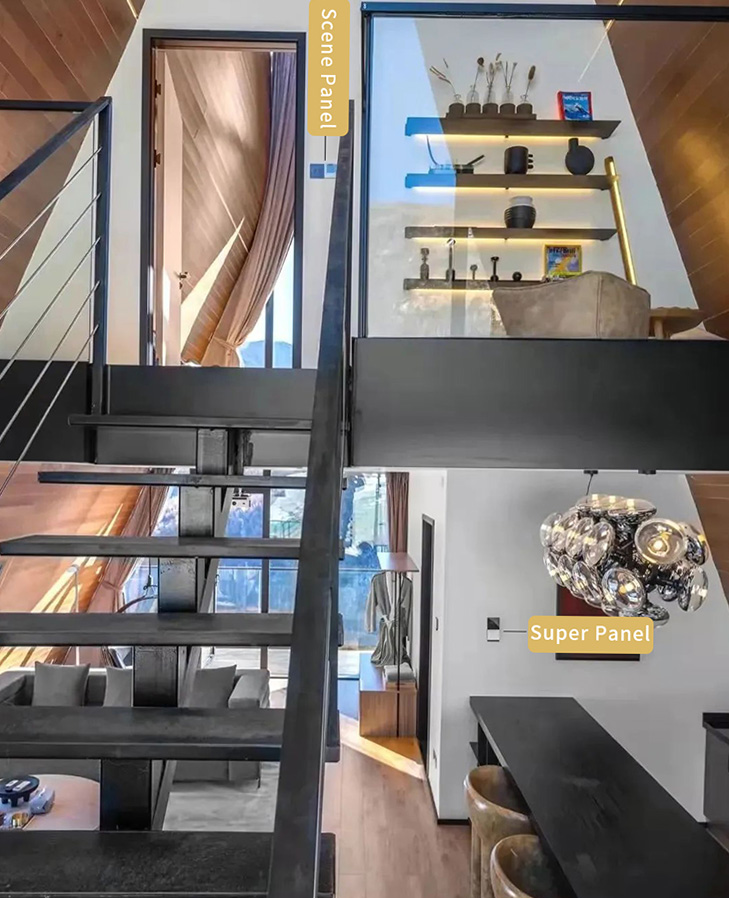 LTECH intelligent LED drivers can deliver flicker-free lighting that reaches the high frequency exemption level. No ripple arises when taking a close-up photo or filming a slow-motion video.Let you easily capture and record this wonderful moment anytime.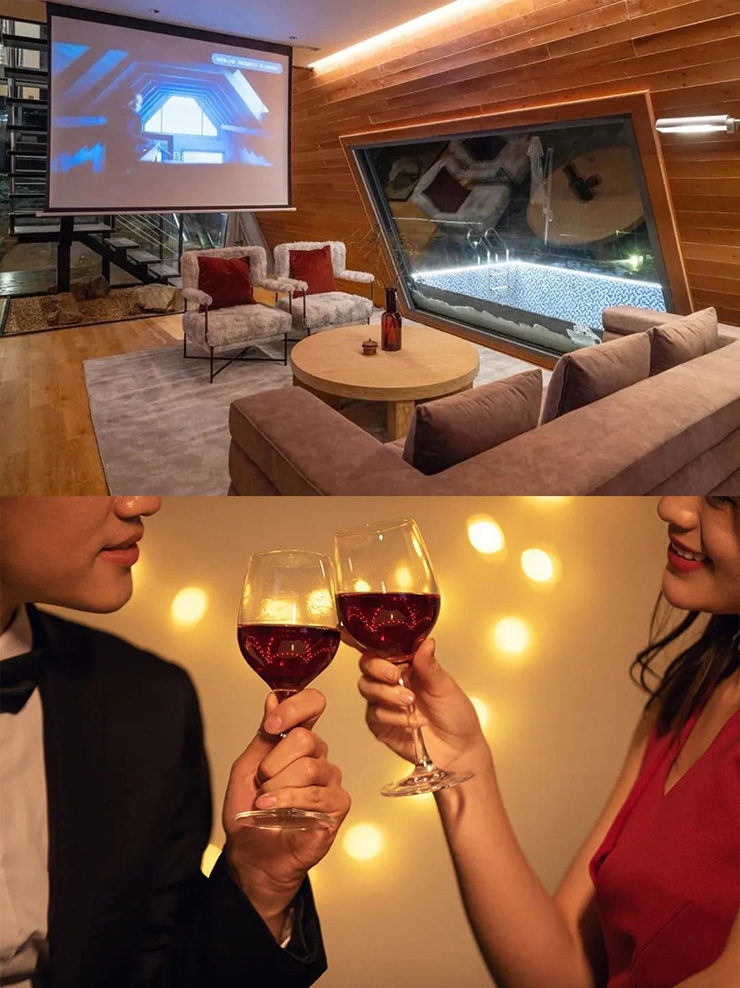 According to different times of days and seasons, LTECH whole house intelligence enables us to adjust the appropriate light brightness and color temperature. Based on our moods, we can also customize lighting and scene modes.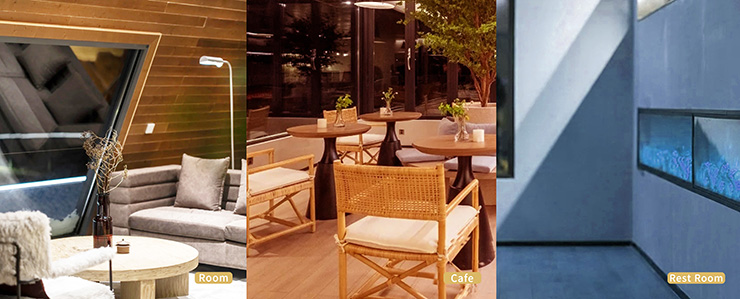 Lie in the bed and open the curtains. We can watch the starry sky in the bed. Through LTECH whole house intelligence, lights, curtains, air conditioners and other smart devices can be linked together to execute the night sky mode easily.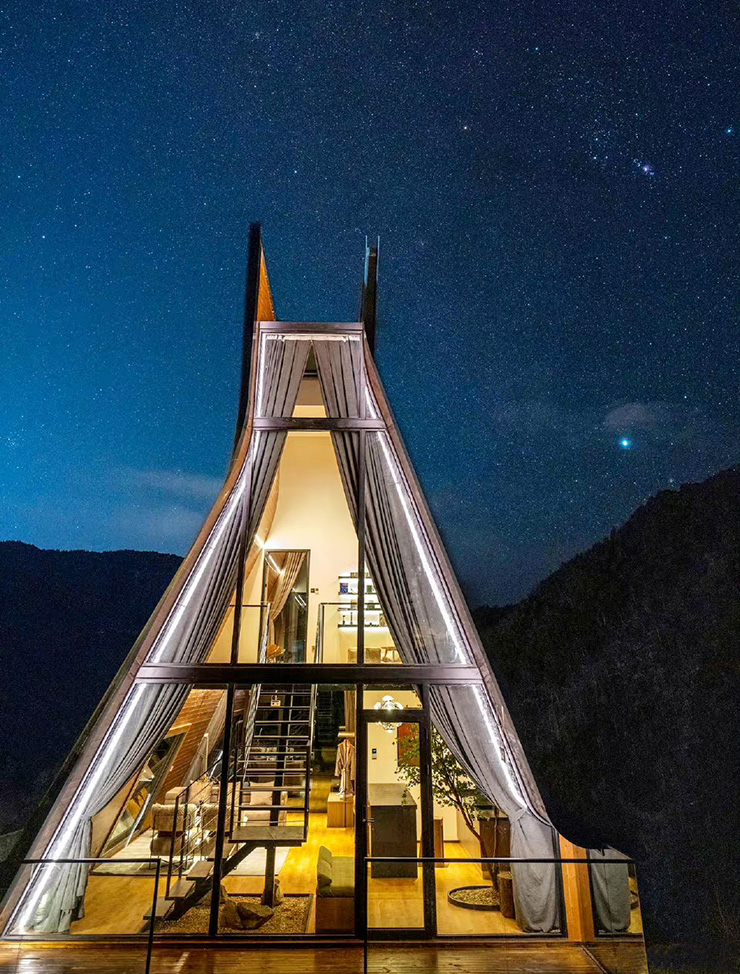 The hotel gym also brings varied activities for guests here. Through LTECH whole house intelligence, lighting scenes can be customized to suit different modes, such as yoga mode, bicycle dynamic mode. Even guests stay in the gym for a long period of time, they can still keep eyes comfortable.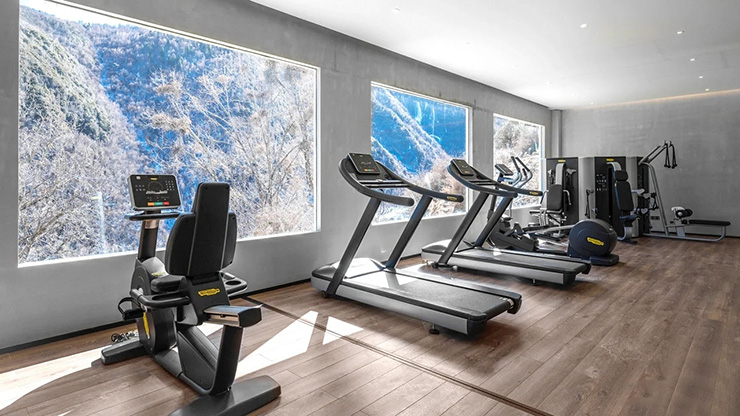 Here guests can not only enjoy the beautiful scenery of four seasons, the hotel also provides the western restaurant, bar and gym for guests to enjoy the comfortable space with modern design.

LTECH Whole House Intelligence
·
Create an enjoyable space with quality lighting
LTECH has been at the forefront of LED lighting control technology in China. It is one of China top 10 intelligent lighting brands. With 20 years of technology accumulation and experience in solution implementation, we have carried out more than 20,000 medium and large size projects, so we fully understand the user needs. LTECH is one of the few companies in the lighting industry having the complete core competitiveness of AI+IoT+Cloud+Actuator. In 2005, LTECH invested heavily in the establishment of L-Home IoT Cloud Platform, which enables end-to-end implementations by transferring data to the cloud and providing the ability to manage users' devices. Besides, L-Home IoT Cloud Platform offers flexibility of integration with various third party control system and so far it can combine with Alibaba, Xiaomi, Baidu, Amazon and Google IoT platform through cloud connections to provide users with one-stop AIoT ecosystem solutions.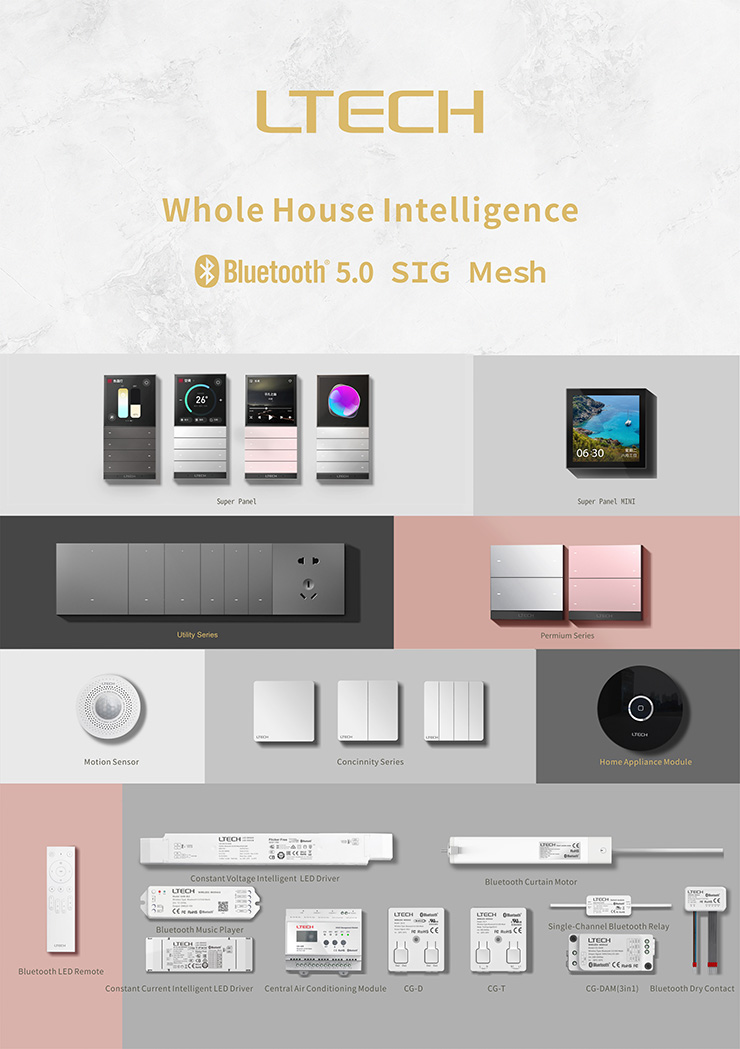 Based on the philosophy of Human Centric Lighting, LTECH whole house intelligence is built with intelligent lighting as its core. The whole house control system supports TCP/IP and Wi-Fi , and the system devices are compatible with Bluetooth 5.0 SIG Mesh. It also offers DALI, DMX512, 0-10V and Phase cut interfaces for lighting control products, so wired and wireless applications can be flexibly combined to adapt to specific features. More smart devices can be seamlessly connected to this system, thus user can manage their lights, air conditioners, infrared home appliances, music and curtains more easily and enjoy great convenience, comfort and security of the living environment.