On Apr,15th, while this Carton Fair opened, it attracted more than 25 thousand exhibitors.Carton Fair was named as No.1 trading platform in China, and being the ealiest, most advanced and largest scale, and most exhibitors international fair in China。 LTECH's first time attending with many smart control items, high-qality and multi-functions appealing to attentio and gaining popularity.
LTECH exhibited DALI, Triac, Wi-Fi and other products on the spot. Fully Digital circuit design, excellent performance, Intelligence and reliability and other advantages to interest the public. Everyone inside came into learn more about us and our products.So far, LTECH has developed thousands of LED controller/intelligent LED dimmable driver to meet a variety of customer's needs.Providing high-quality products and lighting solutions to customers. In 16 years, LTECH has been committed to LED intelligent lighting control product development, and always adhere to provide customers with high-quality products and advanced intelligent lighting solutions.Also the products are exported overseas, got lots of high reputation . Moreover won the trust and support from customers.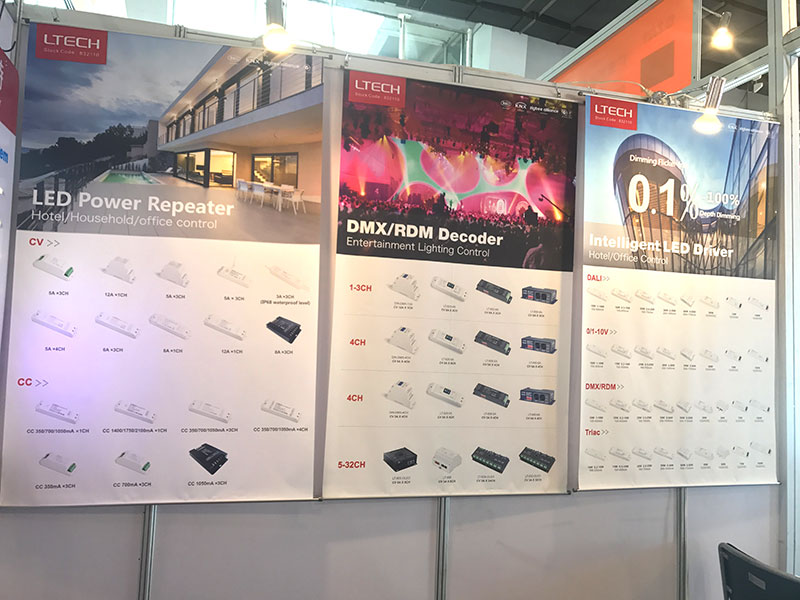 part of products picture
At the fair, customers personally experienced LTECH intelligent dimming LED driver 0.1%-100% depth dimming perfect effect.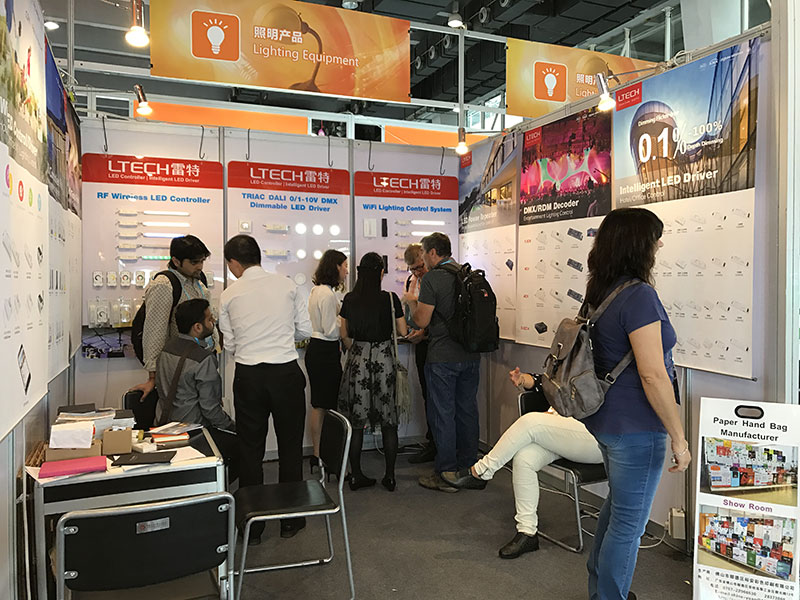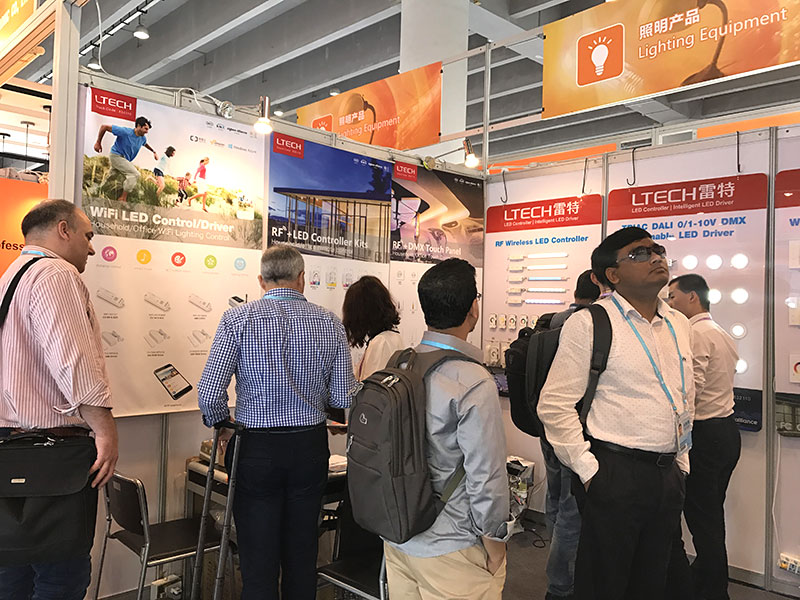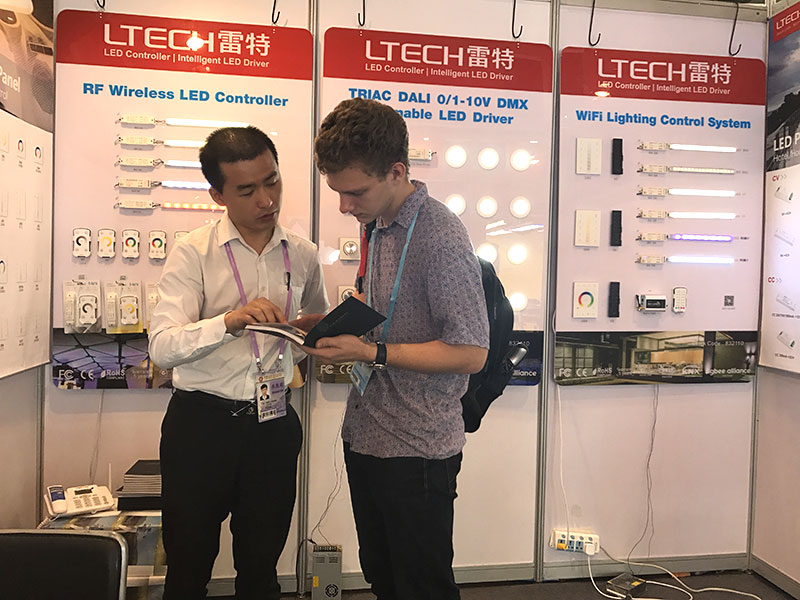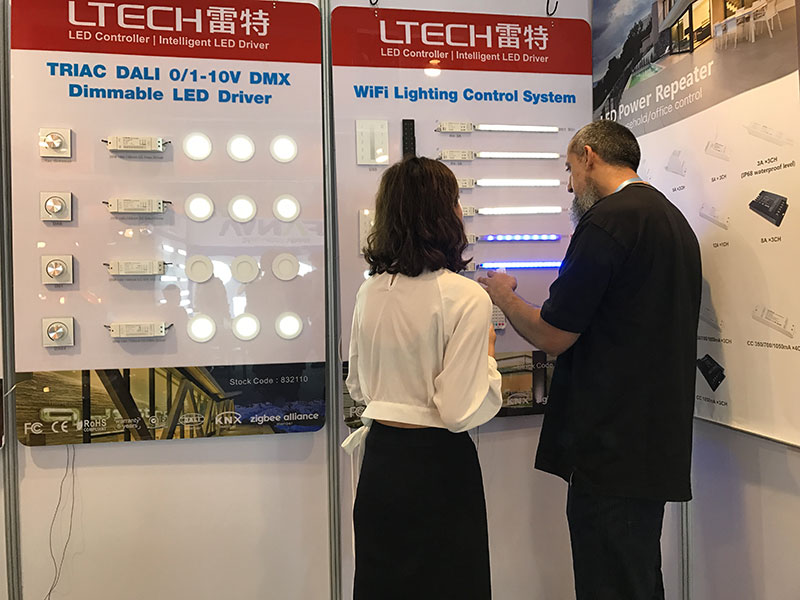 Exhibition picture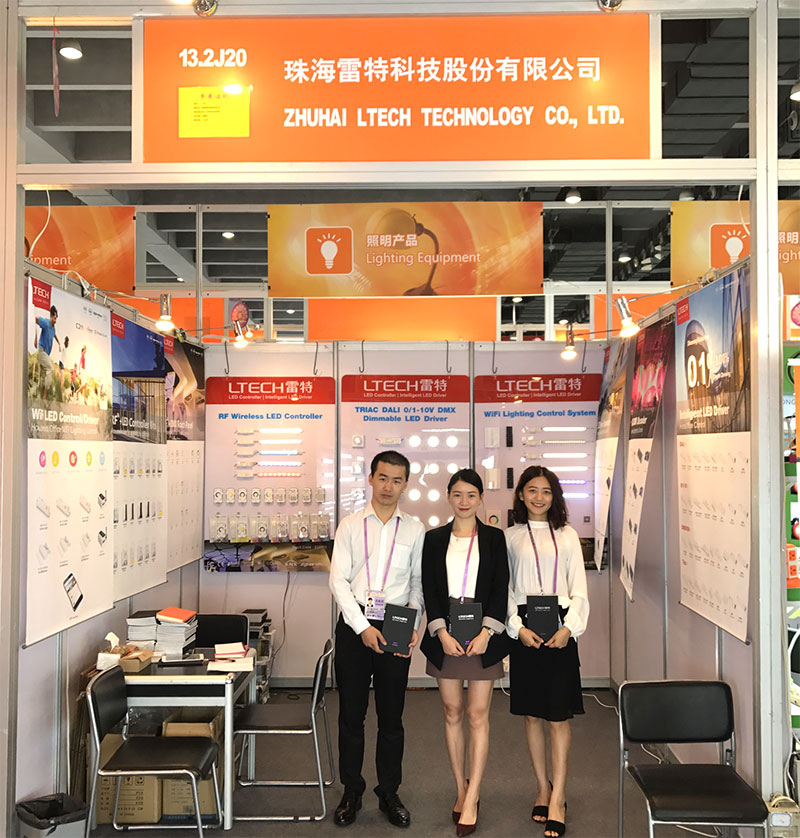 Sales staff pictures