In December 2020, Zhuhai LTECH Technology Co., Ltd. has been recognized as the "2020 Guangdong Intellectual Property Model Enterprise" for its outstanding performance in technological innovation and intellectual property management.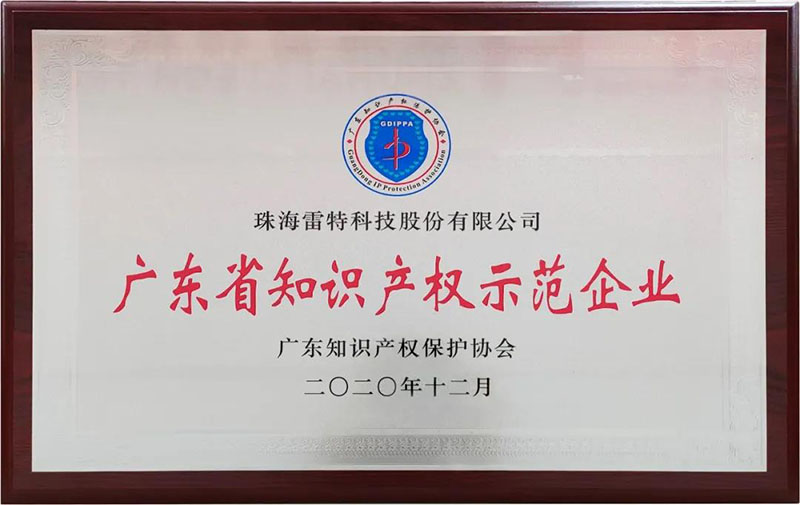 LTECH was one of the earliest manufacturers in China which focuses on LED intelligent lighting control and has 20 years of experiences in independent research and development, production and sales. Its products cover two major fields of commercial lighting control and smart home control. So far LTECH has developed almost 1,000 intelligent LED controllers and drivers, which have obtained nearly 200 patents and a number of certification from authoritative organizations around the world. Our quality products meet various needs of users, provide customers with comprehensive lighting solutions, win the trust and support of customers at home and abroad.
The award of "2020 Guangdong Intellectual Property Model Enterprise" received this time is another milestone of LTECH on the road of intellectual property construction. The accumulation of intellectual property is the basis of enterprise competition. Patent technologies represent the technological innovation ability of enterprises, and the improvement of patent system promotes the innovation and development of enterprises and the protection of intellectual property. In the future, LTECH will continue to increase investment in technology research and development, promote technology development.With the application oriented and taking industry as the main line, technology as the core, innovation as the driving force, LTECH will pursue a higher goal and unswervingly create new information values!