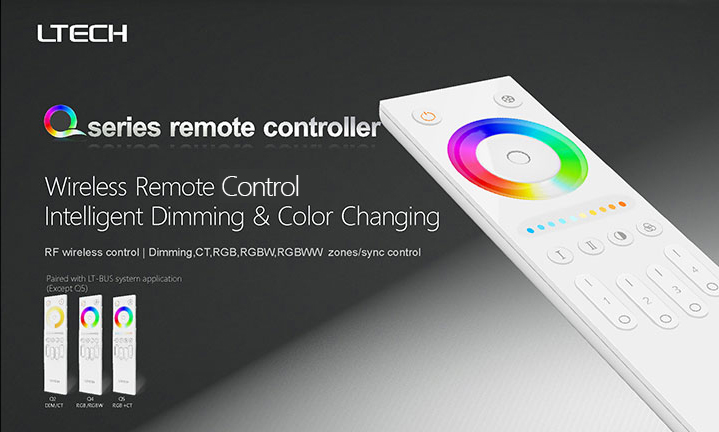 In 2018, it was the 17th year of LTECH, the leading brand of LED intelligent controllers.All along, LTECH adhere to maintain R&D innovation in the field of intelligent lighting.Now it's launching a new pretty appearance products---Q Series RF wireless remote controller, you can experience the more intelligent dimming, welcome to inquire ~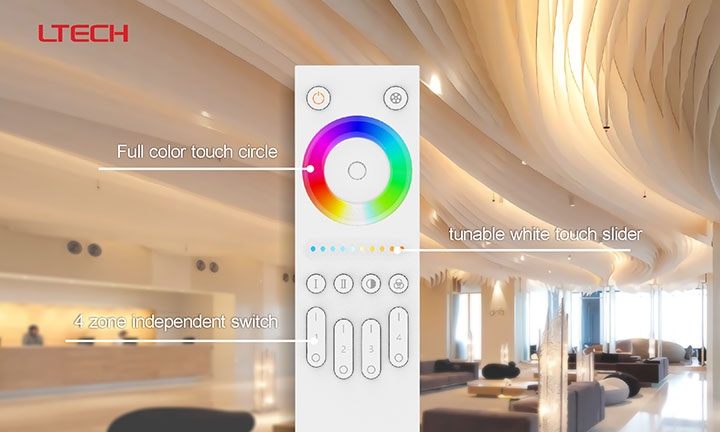 Q series RF wireless remote controller is a 4-zone remote control with color circle and touch slider. It can control dimming, tunable white, RGB, RGBW and RGBWW (RGB+ CT) 5 channels LED lights. Delicate dimming color, uniform smooth, to meet the customer's meticulous pursuit of lighting.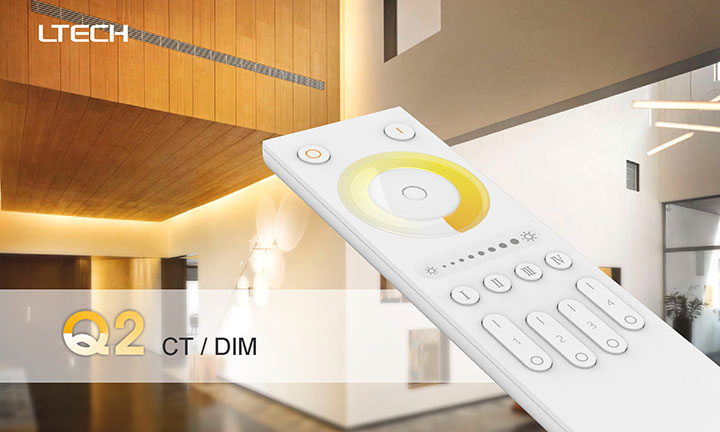 Q2--CT/DIM control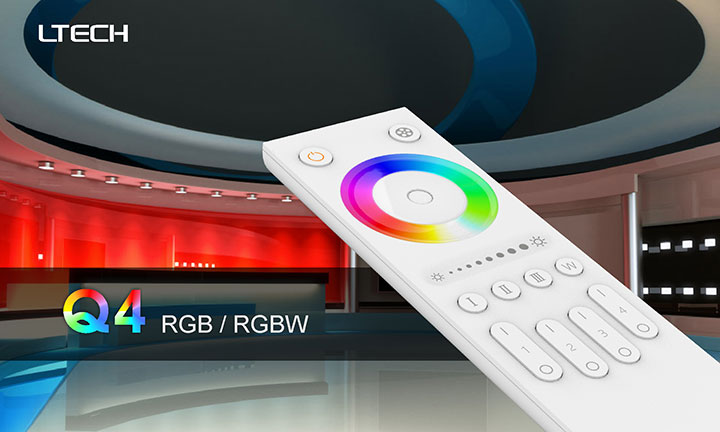 Q4--RGB/RGBW control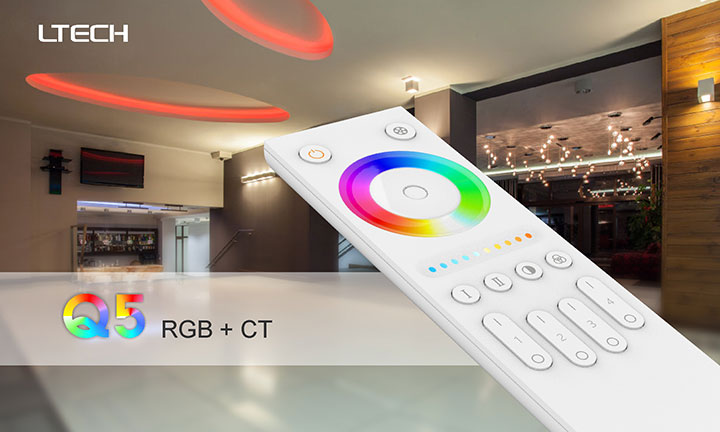 Q5--RGB+CT control
Q series RF wireless remote control has color indicator light to display color and brightness, which can remotely synchronize the light status, enabling users to watch the remote control and know the working status of LED lamps in the distance.At the same time, any wireless driver can be connected within the effective distance, which can be controlled synchronously and can be controlled by any combination of zones. It is good enough to meet the needs of pla.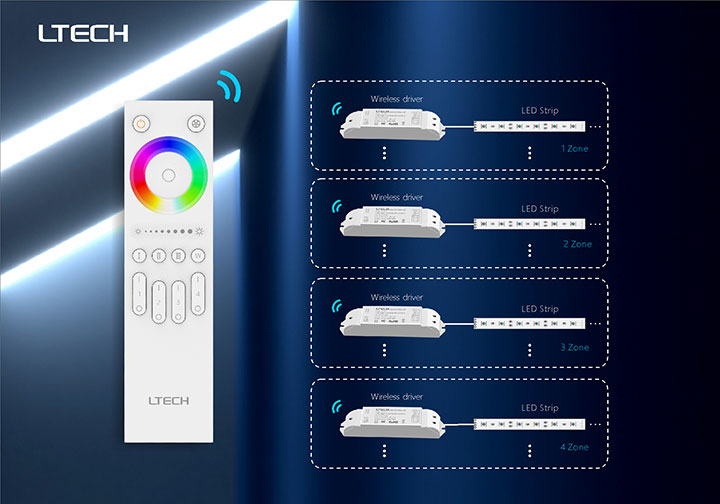 Q series RF wireless remote controller pair with wireless driver
Q series RF wireless remote controller can be used with any type of wireless driver, wall-mounted touch panel, wireless module and another LT-BUS system, feel free to match, let the lighting world be under your control~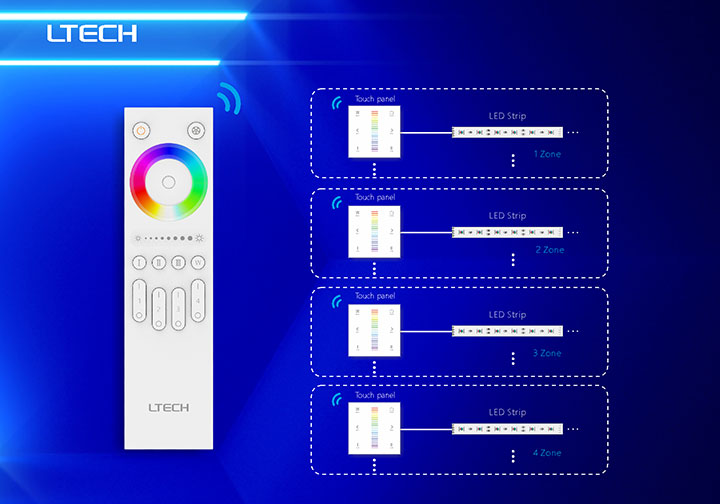 Q series RF wireless remote pair with wall-mounted touch panel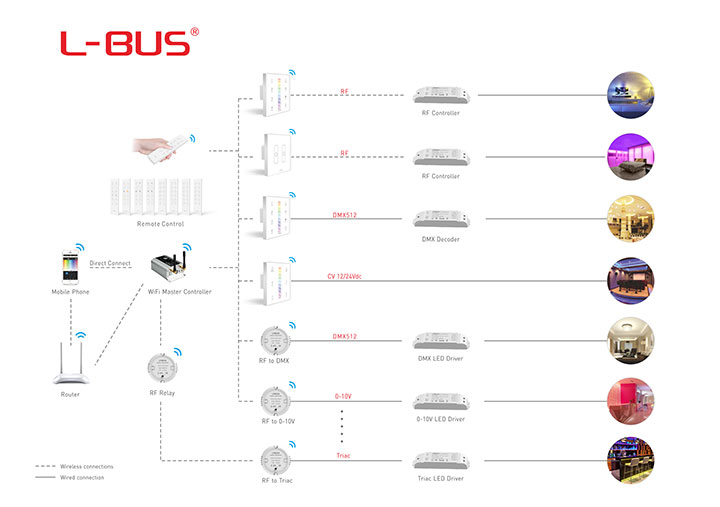 Q series RF wireless remote pair with LT-BUS System
Every product update iteration of LTECH is a major upgrade of the product experience. LTECH not only has the dream of perfecting the environment for human lighting, but also has the hard ability to turn dreams into reality by combining existing leading technologies, and show the charm of lighting with heart.