The exhibition of 2018 Shanghai International Hotel and commercial space engineering and design was held at the Shanghai international expo center on April 26,2018.
LTECH is an international technology company in Zhuhai. This time, LTECH, as the leading brand of intelligent lighting control, was invited to attend the design + selection of material "hotel and commercial space!"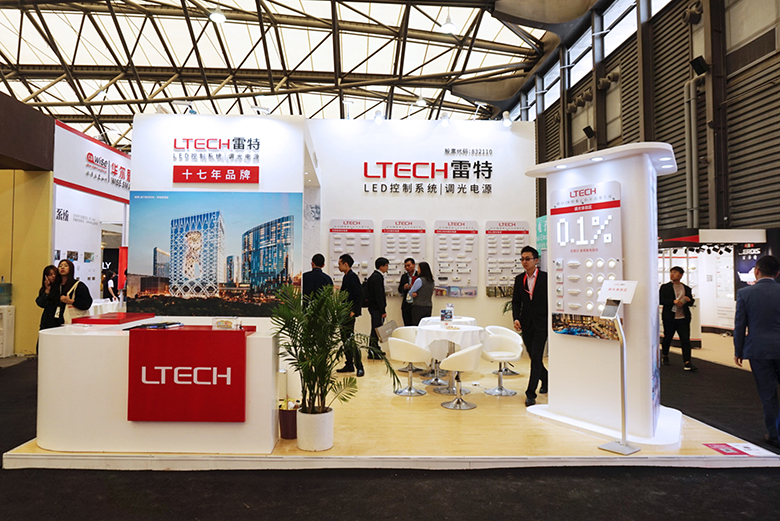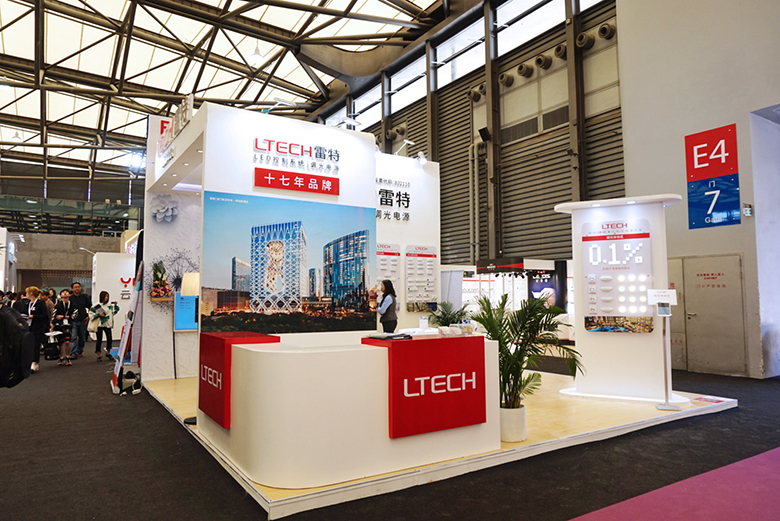 Two days since the start of the exhibition, many people come to the exhibition. The booth of LTECH has attracted many customers. They stopped to visit and negotiate. In this exhibition, LTECH exhibited a large number of good performance, new technology products: new technology, LED digital driver, DMX decoder, touch panel and other products.
LTECH exhibited two sets of intelligent lighting and applied solutions "commercial" and "home": LT-BUS commercial lighting control system and full house intelligent lighting system (hardcover). LTECH bringing hotel lighting control solutions, and the opportunity to touch the products "zero distance". Quality of products and innovative technologies make every visitor surprised.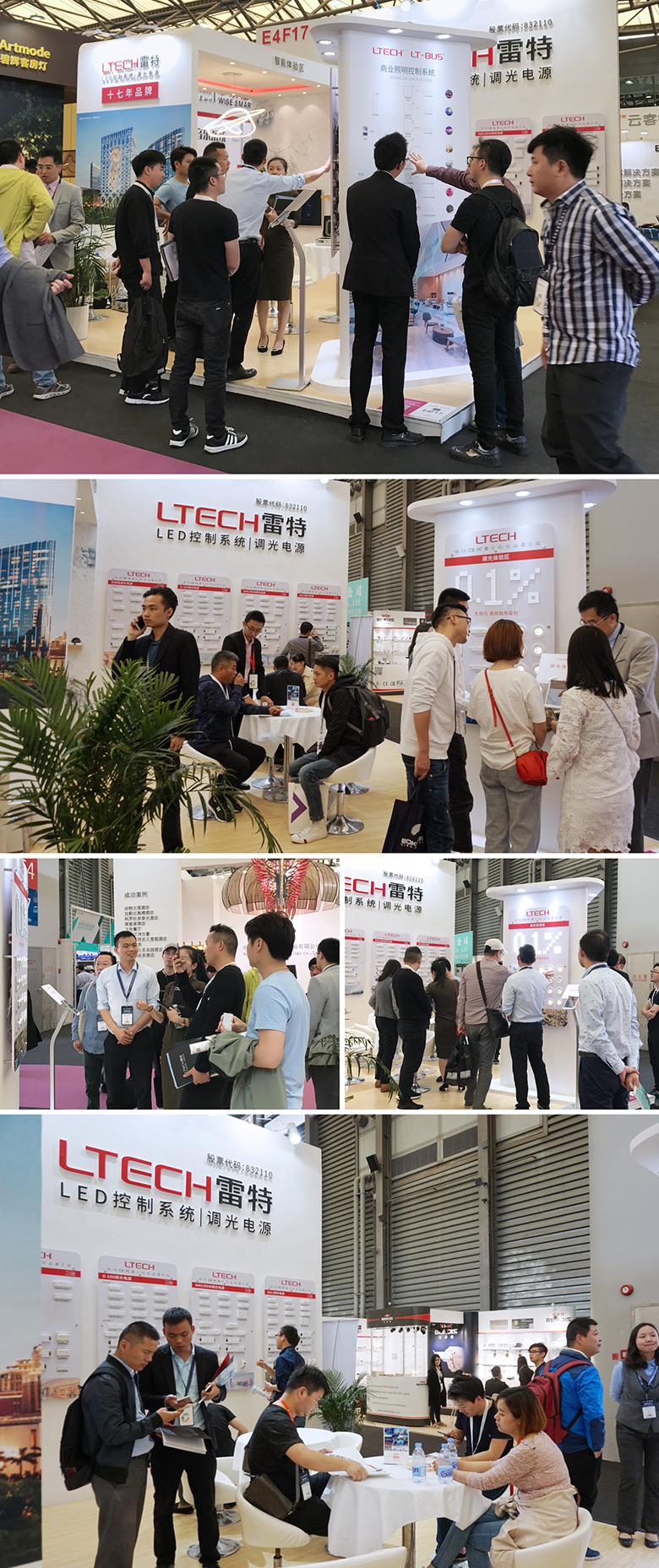 Modern luxury hotels are increasingly demanding for lighting systems,LTECH LED dimming driver adopts PWM digital dimming to ensure the best color rendering index of lighting. 0-100% stepless dimming, dimming depth up to 0.1% limits, no stroboscopic detection reach the level of high frequency immunity, in line with the eye perception of the dimming curve, dimming uniformity and smooth and natural, so that the visual sense of the eye more comfortable. The above technical threshold is difficult for most similar products to cross.

LTECH LED digital dimming driver is increasingly favored by high-end hotel lighting projects. For example,Shanhai W hotel ,Qingdao Wyndham Hotel ,Macao Merlion MGM, Moppers hotel Macau,Studio City Hotel Macau and so on . Excellent dimming technology has become a designated brand for many engineering projects at home and abroad.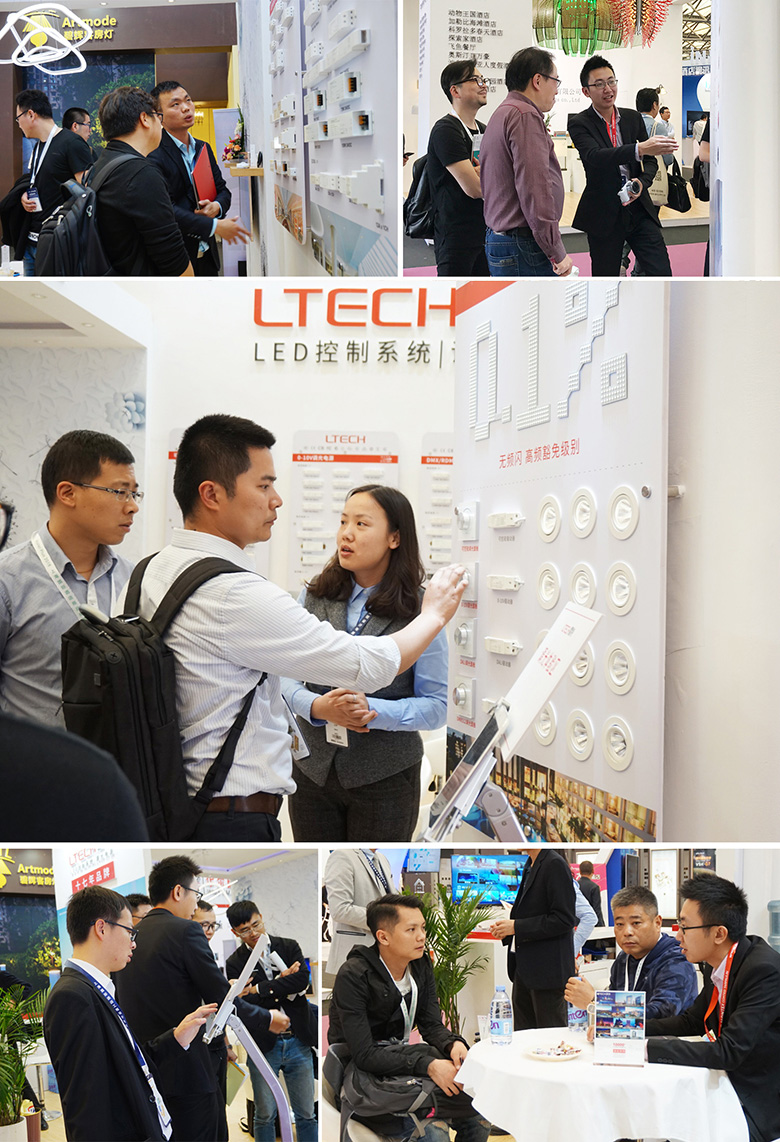 Over the past two days, LTECH has received high attention from the industry with its high-quality products, solutions to hotel needs and technical consultation solutions on the field. Next, 2018, Shanghai new international expo center extension remaining only 2 days, he will continue to bring everyone audience attentively "unusual" product experience, if you want to know more , can never miss ~/p>
Hall E4,Booth F17
LTECH wait for your arrival