When we talk about smart homes, the first things that come to our mind maybe are those smart products or devices, such as smart speakers, floor mopping robots that we see and use most frequently in our daily life. Actually, using smart products doesn't mean you're building a smart home. A real smart home is an complete and relatively complex intelligent system, which has combined various application systems of your home management. Through the comprehensive management of this smart home system, you can live a more comfortable, safe, effective and energy- saving life.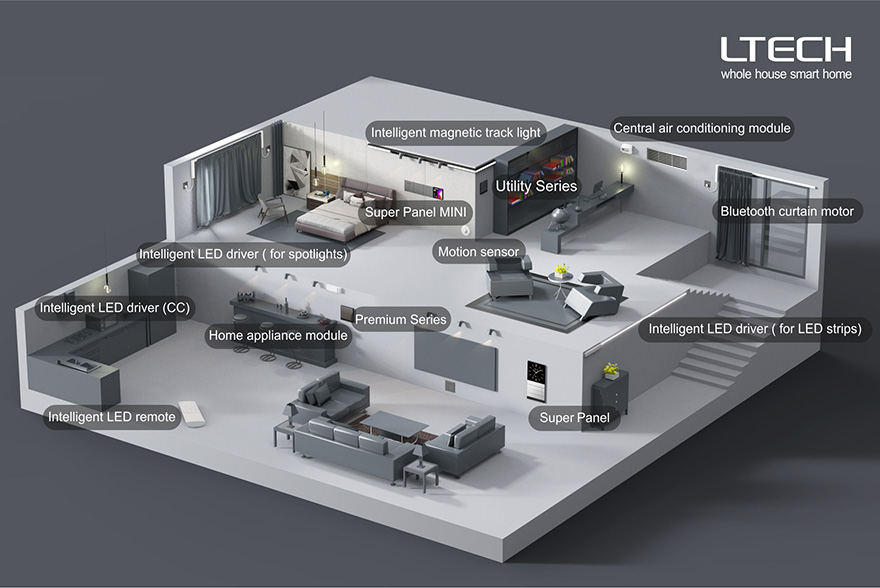 Scene application model of LTECH whole house smart home
A smart home not only makes your life more convenient and safe, but also greatly improves the quality of life. However, here are some key aspects we need to pay attention before choosing an excellent smart home system.
Hardware
Now the common hardware includes controllers, sensors, gateways and lighting. An excellent smart home system needs abundant intelligent hardware to realize various intelligent scenes control, and should have enough sensors, controllers and other smart hardware as a carrier. Therefore, a whole-house smart home brand has strong technical strengths and abundant hardware products is an important guarantee for quality, collaborative experiences, and pre-sales and after-sales.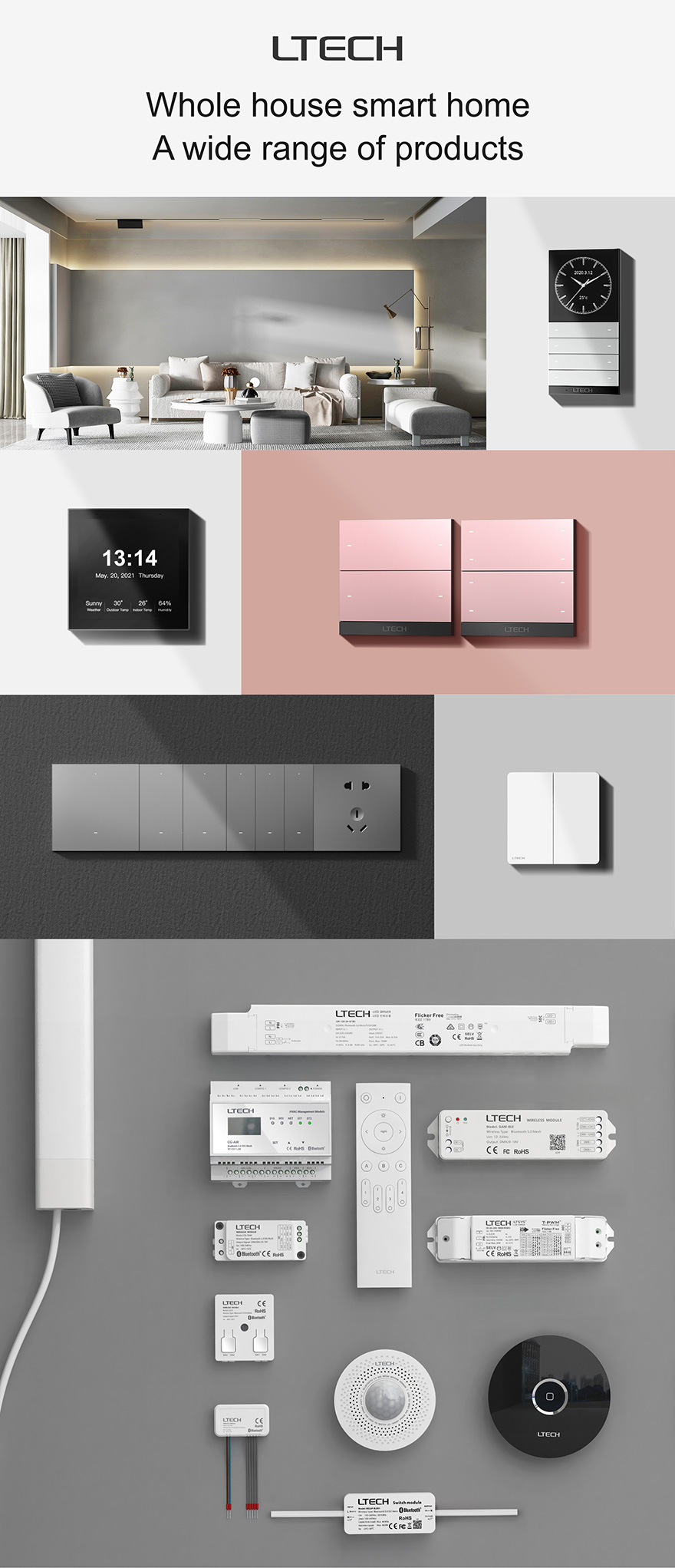 LTECH whole house smart home - a wide range of products

Software
A great smart home system should be equipped with hardware and software together, which means it has to own excellent quality of the hardware, as well as the powerful and easy-to-operate online smart home software. The powerful smart home software not only can link up with Tmall Genie, Amazon Echo and other major IoT platforms, but also allows you to realize interaction in a simple way.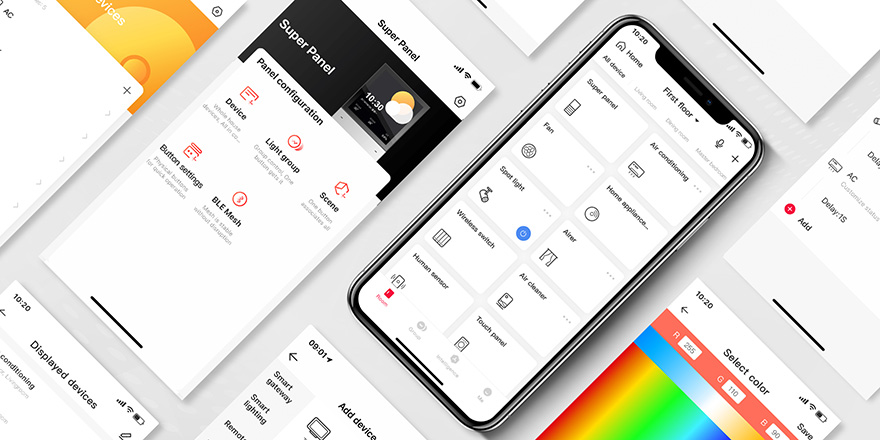 LTECH App interface display

Wireless IoT technology
Wi-Fi, Bluetooth and Zigbee are three widely used wireless connection protocols, and the applications of Bluetooth 5.0 is changing the condition of home appliance transmission. The problems that Bluetooth technology used to have in transmission distance, penetration, stability, and energy consumption now have been resolved. Bluetooth 5.0 expands the communication distance that is four times the original one, and it supports the indoor navigation and positioning service. Besides, aiming to the needs of the Internet of Things, a lot of optimization have been made to serve smart homes with lower power consumption and higher performance.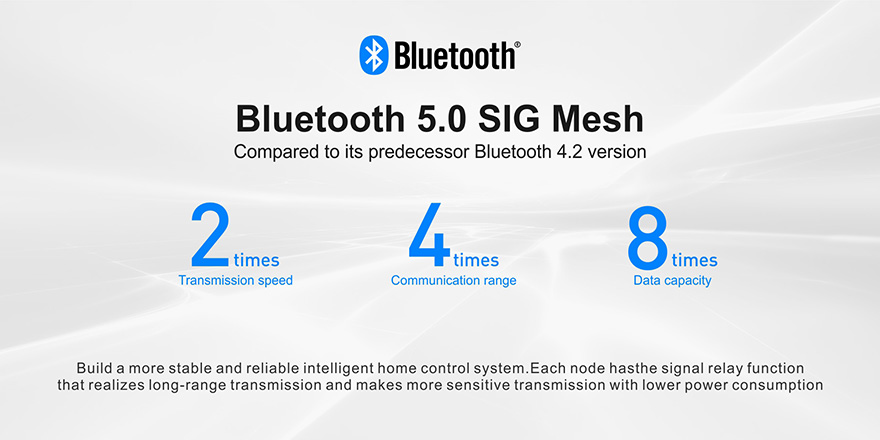 Introduction of LTECH system with Bluetooth 5.0 Mesh
Easiness of installation
What should I do if I want to change a traditional home into a smart home? Is it possible to do that only by modifying the existing wiring and change all the circuits. Doing so is not only complicated but also expensive. Actually, a powerful smart home system is extremely convenient to install. What you need to do is just to do some reasonable modifications according to the existing circuit in your home.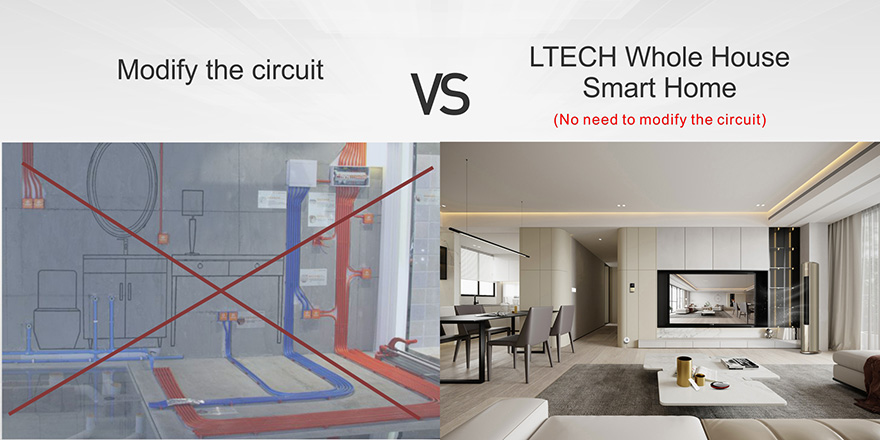 LTECH whole house smart home doesn't require to modify the existing wiring

Compatibility and OTA upgrade
For a proprietor who needs a home renovation, a good smart home system can not only build a solid smart infrastructure, but also has super high compatibility with external devices to enrich the user's choice of home products, and has OTA functions to meet the update needs of smart products. Super high compatibility means that the system can work with multiple brands and types of smart home appliances, and the convenient OTA upgrade function allows smart homes to have sufficient extensibility.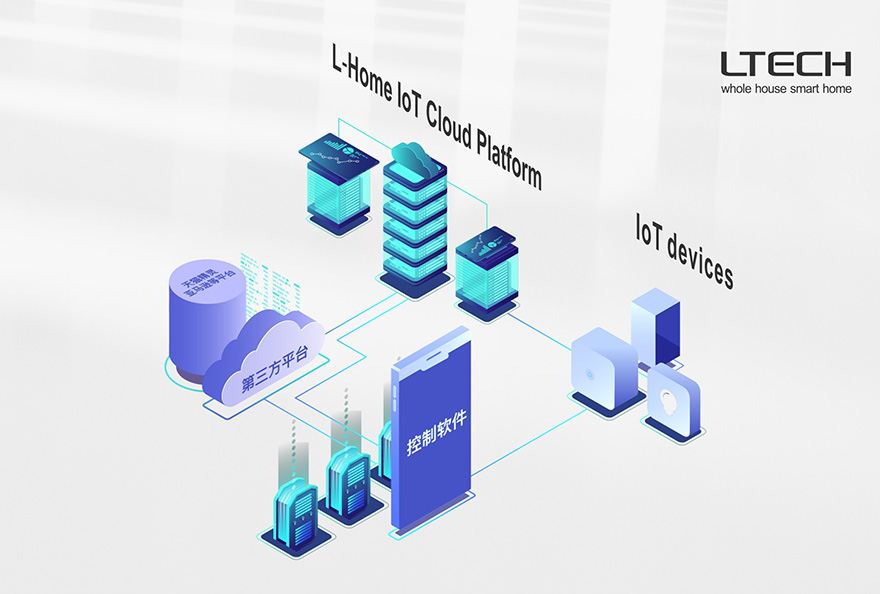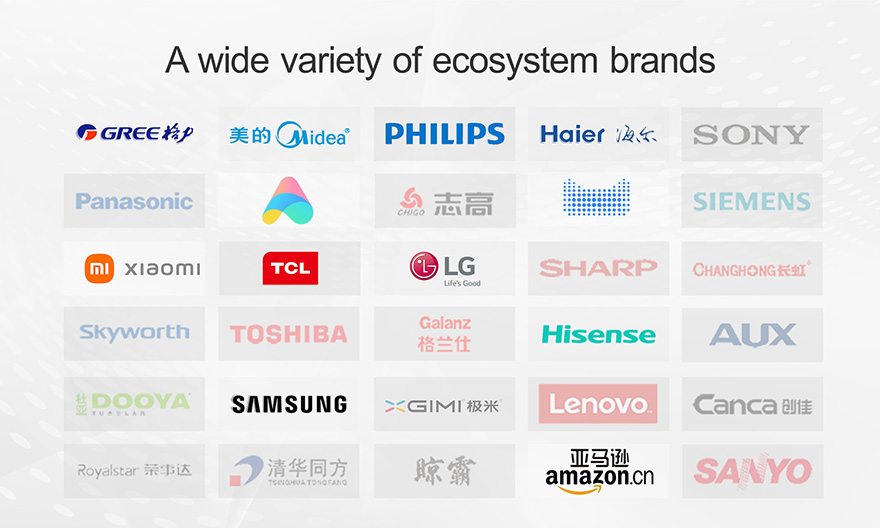 LTECH's super high compatibility and extensibility (L-Home cloud service), supports over 1000 home appliance brands.

The appearance design
We place smart home products in our home and integrated it into our home style, so the appearance design is crucial. Some consumers view that appearance is more important than its usefulness. Excellent performance with exquisite and fashionable appearance as well can bring users a more comfortable experience.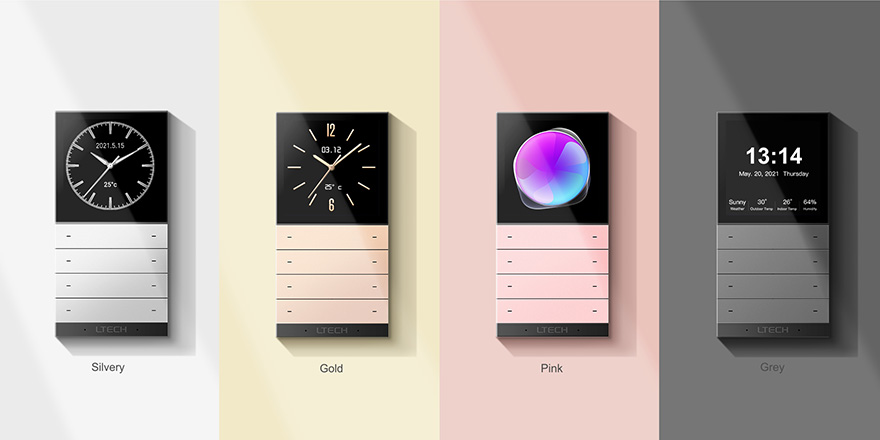 LTECH Super Panel suits any personalized home styles
Based on the super cutting-edge core technology and 20 years' lighting control experience, LTECH whole house smart home system with Super Panel as the core item , aims to create a healthy and comfortable smart life for users.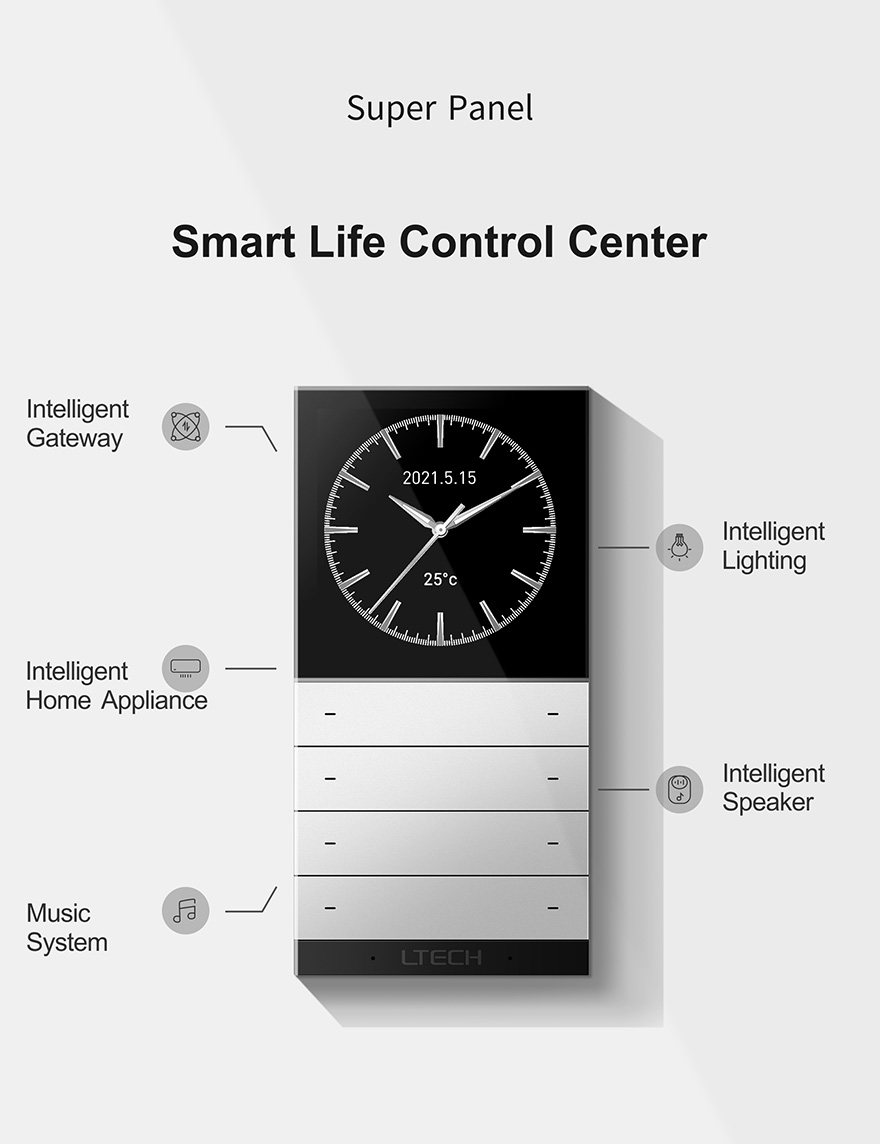 The core product of LTECH whole house smart home-Super Panel
Super Panel uses a Bluetooth 5.0 Mesh system that is compatible with TCP/IP、Wi-Fi、BLE. It integrates traditional intelligent switches, intelligent gateways, background music, intelligent curtains,and HVAC control to control the entire smart home with multiple control modes, covering the smart living scenes of intelligent lighting, entertainment and home appliance control.
Video of scene experiences of LTECH whole house smart home
The era of the Internet of Everything has come, and smart homes have ushered in a golden development period. LTECH smart home system aims to provide professional and smart application solutions, and builds an incredibly smart life for the majority of users.