On September 16, 2021, 2021 Smart Home Integrated Services Summit was held at Hotel Nikko Suzhou.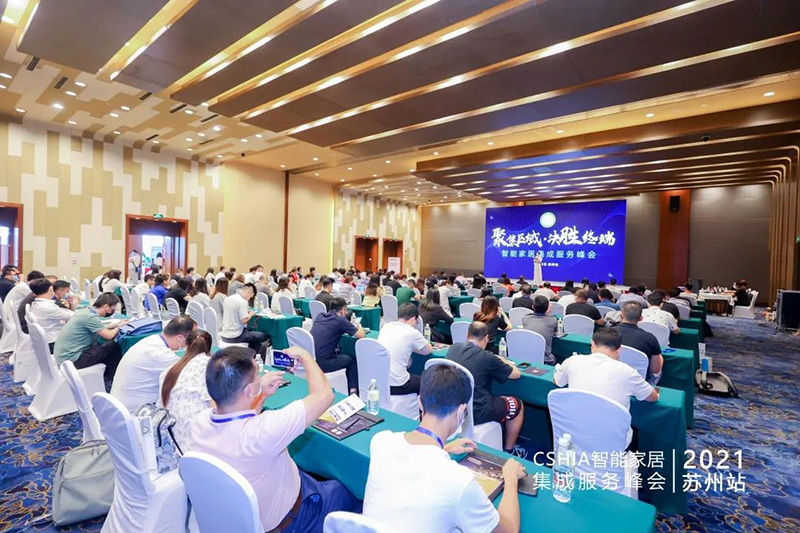 This service summit was hosted by Youhu Media•Smart Home Omnimedia Platform, which is its third summit after it took place in Chengdu and Beijing. With Suzhou as its center city this time, integrated services power of the smart home industry in the Yangtze River Delta Region was gathered to promote the healthy and rapid development of the industry.
LTECH keynote speech- Create a luxury home space with human-oriented
Mr. Long Haiqi, LTECH Marketing Director of Smart Home Division, attended the summit and delivered a keynote speech on the theme of " Create a luxury home space with human-oriented ".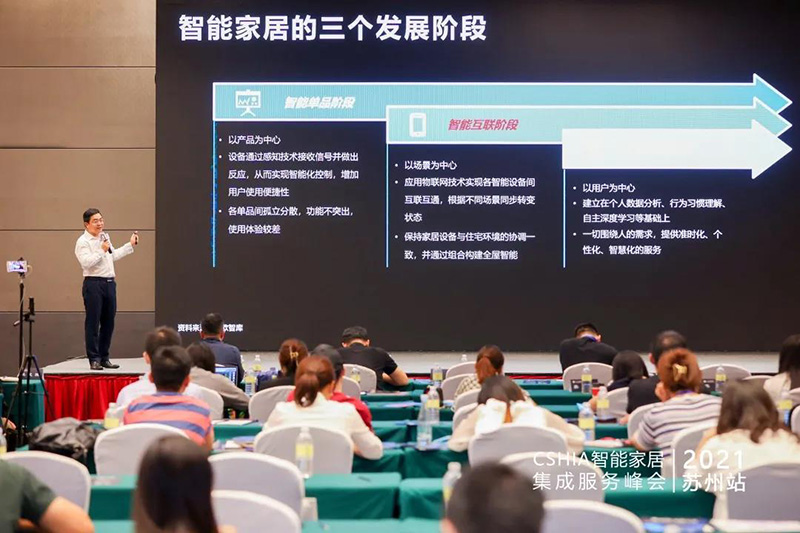 Mr. Long Haiqi's speech
In our home, lighting is a indispensable element. As society advances, what we expect is more than just illumination. Instead, it has become more of a way of creating a comfortable, beautiful and healthy environment. Currently, artificial intelligence and Internet of Things have been used together in more and more scene applications. AIoT has become an inevitable trend in the development of the Internet of Things. Based on intelligent lighting, a era of intelligent control system in smart home has started, meeting exclusive needs of users.
With intelligent lighting-based, LTECH builds a smart life by the use of multiple interaction modes
LTECH Whole House Smart Home is intelligent lighting-based. Through the Internet of Things, artificial intelligence, network communication technology and other technologies, it integrates smart gateways, smart home appliances, AI speakers and other smart devices to function better together to build a smart lifestyle by the use of multiple interaction modes. It aims at creating a convenient, comfortable, healthy and safe living environment, which can truly create a luxury home space with human-oriented.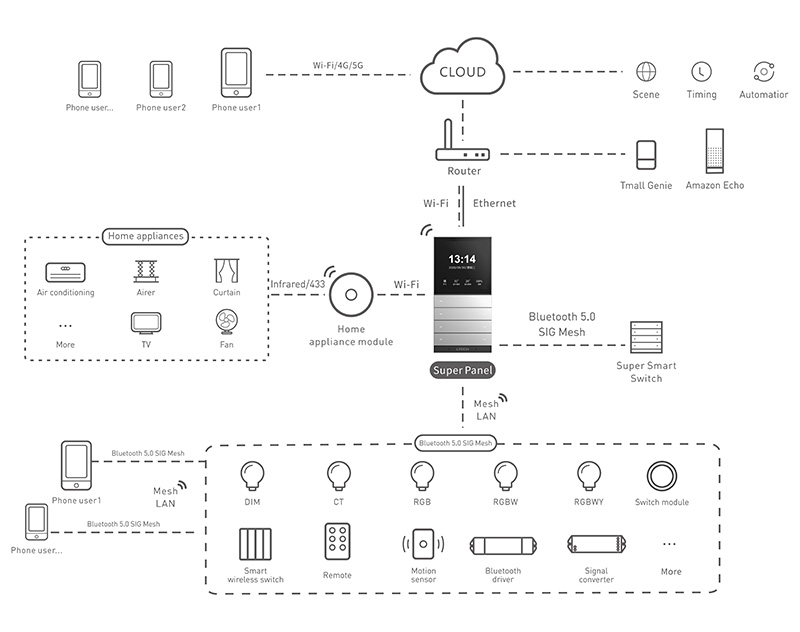 LTECH Whole House Smart Home System Diagram
With possessing the core competencies of AI+IoT+Cloud+Actuator,LTECH enables end-to-end solutions for whole house control by transferring data to the cloud and providing the ability to manage users' devices via app. Based on centralized control panel Super Panel and whole house smart home operating system L-Home platform, we take whole house intelligence into account and provide products and systems ranging from intelligent lighting, intelligent sun shading system and music system to achieve linkage between different devices from several hundred major brands.
Video of scene experiences by using LTECH Whole House Smart Home System
A wide variety of smart home products with powerful functions that have received huge attention at the summit
A wide variety of LTECH whole house smart home products can meet different requirements while whole house smart home scenes are executed. We provide users with personalized and scene-oriented living and home services. At this summit, LTECH displayed Super Panel and other ecological products, which has received huge attention.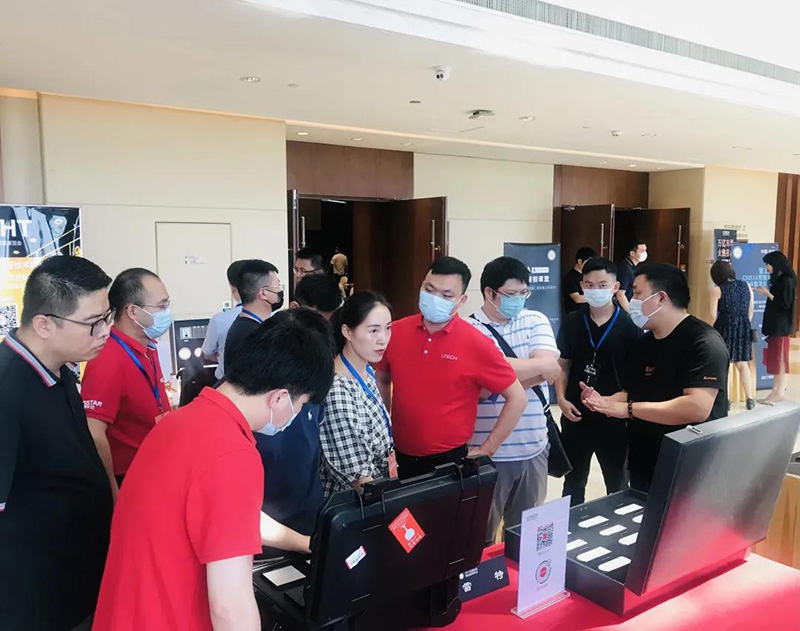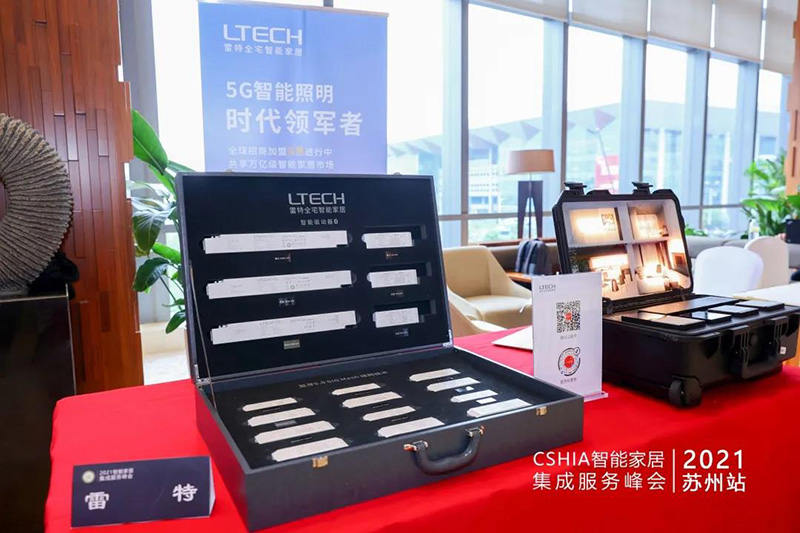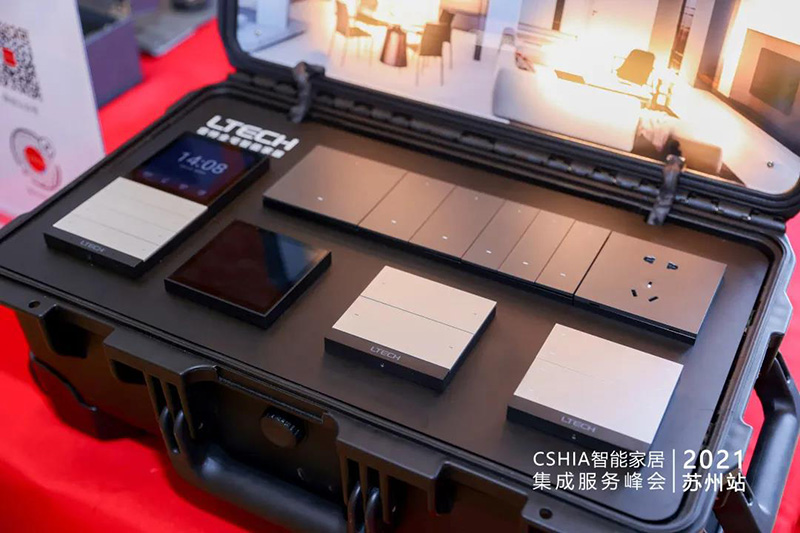 LTECH exhibition stand at 2021 Smart Home Integrated Services Summit in Suzhou
Whole house smart home control center - Super Panel
LTECH Super Panel uses Bluetooth 5.0 SIG Mesh networking technology that realizes long-range transmission and makes the transmission more sensitive,guaranteeing the effect.App interaction, touch interaction and button interaction can meet different requirements in different scenes. Moreover, it can achieve the interconnection and linkage between devices under different protocols , and connect to almost one thousand products.
A huge smart home market with enormous potential. Join us as a distributor
LTEHC has a thorough understanding of the market development trend and provides smart home solutions and one-stop services, committing to creating an intelligent, technological, healthy, high-end and comfortable smart home life for every user! Currently, we are actively seeking for smart home distributors worldwide. Welcome to join us.