Since Huawei opened its flagship store in Qingdao, it brought more innovative technologies to this city. It has also been considered as a new urban living room in Qingdao.
The Huawei Fans, who personally visited this flagship store, gave a high praise for the complete and immersive full-scenario smart home experience. To deliver this immersive smart experience to users, Huawei put a great effort in making appropriate lighting.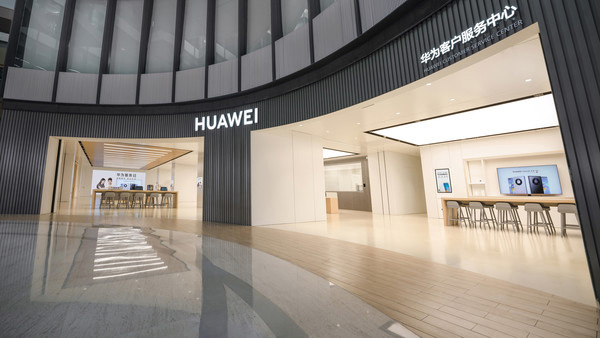 Lighting layout in the space
The two-story store covers an area of 1,296 square meters, providing users with a smart and engaging experience in smart home, smart transportation, audio and video, smart office, sports and health.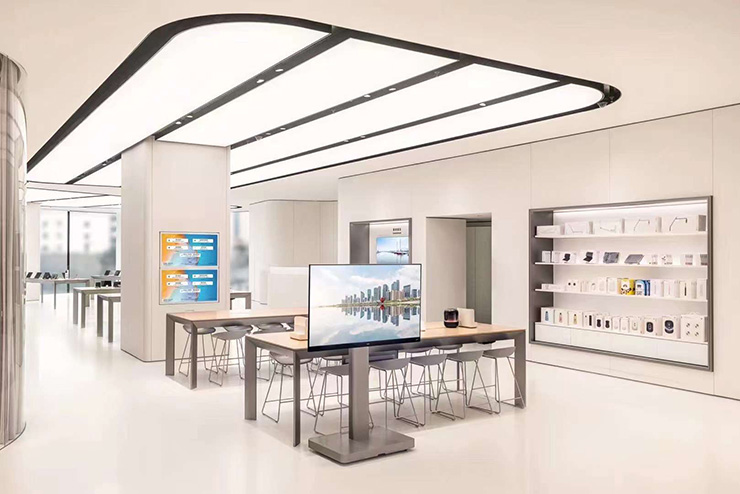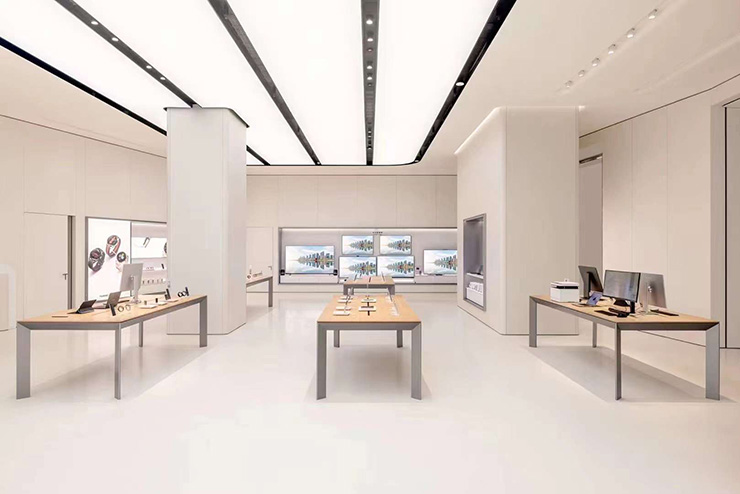 Lighting needs specific adjustments to adapt to the special features of different products and areas. Based on the interior light fixtures, LTECH DALI-2 tunable white LED drivers (DT8) were selected to control light fixtures individually and change the dim level and color temperature in a more target way.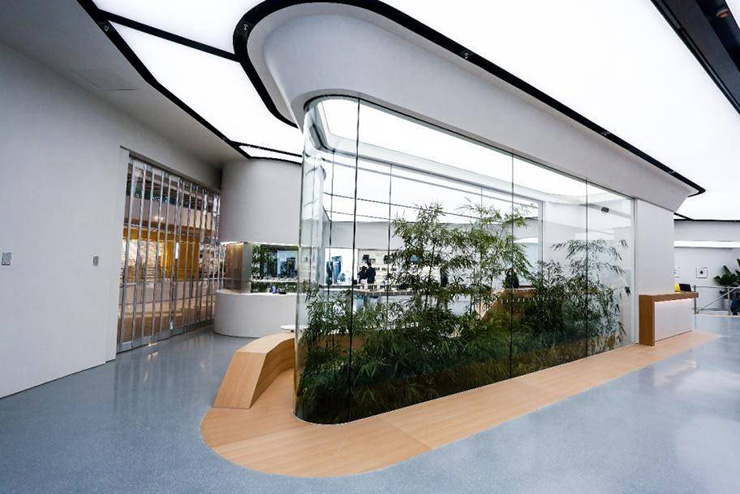 Beautiful images captured with flicker-free lighting
The terminal device display area is on the first floor of the store, covering the display of smart phones, smart office devices and accessories with strong functionality. Also, free photography &video courses are offered to customers here.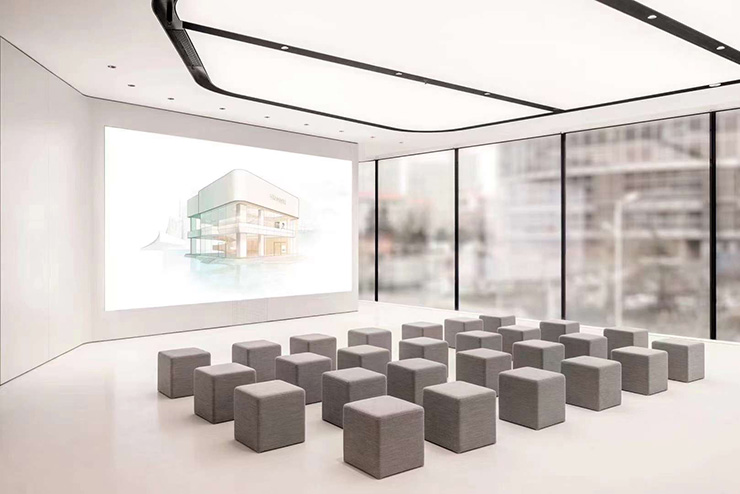 In order to shoot 7680 frames per second (fps) super high-speed photography under flicker-free lighting, LTECH intelligent LED drivers are always a alternative to Huawei. LTECH created custom DALI tunable white (DT8) LED drivers for Huawei. The drivers produced flicker-free lighting that reaches the high frequency exemption level and complies with the IEEE1789 standard. Flicker-free lighting is truly achieved at all dimming levels which enable beautiful images and awesome videos.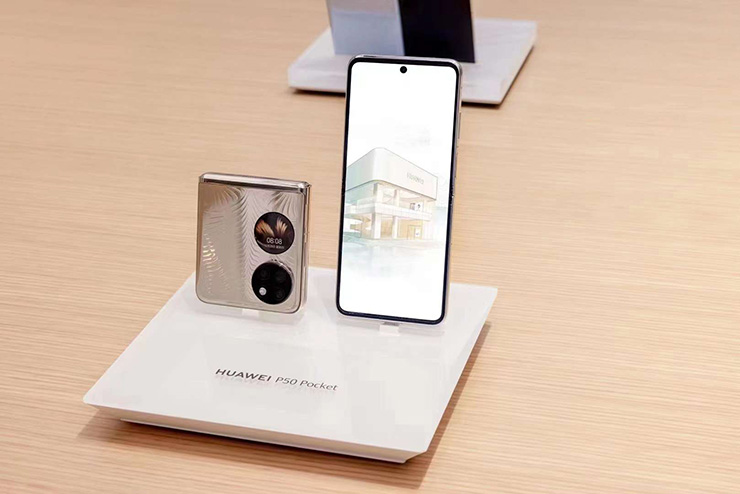 Huawei firmly believes that the flagship store is not simply considered as a sales channel, but as a contact point to engage with customers. From the project of Huawei Smart Home Living Pavilion in Shanghai, Huawei's Largest Global Flagship Store to Huawei Qingdao Flagship Store, Huawei stays close cooperation with LTECH. This is because LTECH has always been at the forefront of technology as Huawei has been.
→Click to see the case study: Huawei's Largest Global Flagship Store
→Click to see the case study: Huawei Smart Home Living Pavilion
Sunlight and artificial light combined together
The first floor includes Huawei's newly released new smart car. As a main product placed in such a huge space that people can capture at the first sight, it must be highlighted but could not make other items in the same space less attractive. To achieve this, light is crucial. Natural light is brought indoor through the floor-to-ceiling window and complements artificial light. The combined light makes the newly released car more attractive!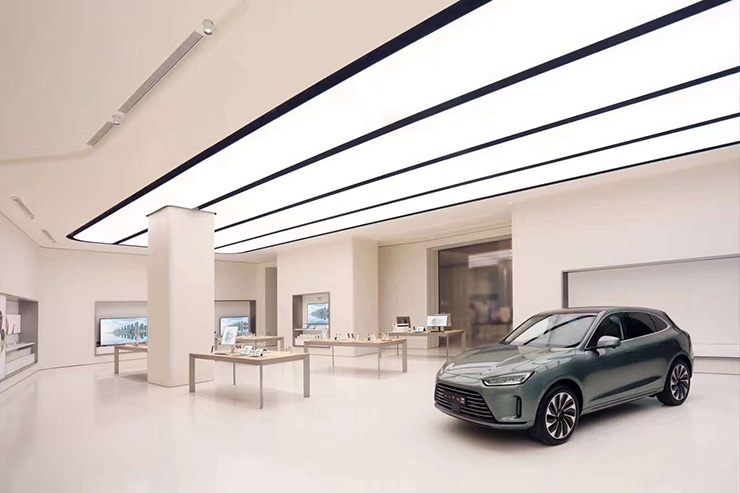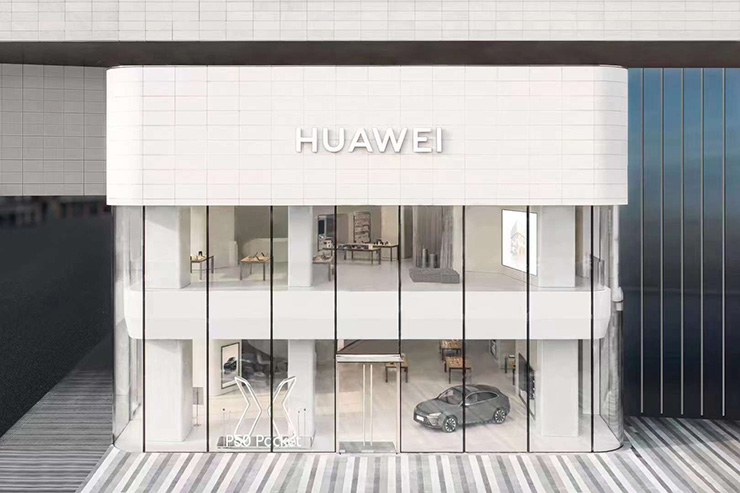 Lighting plays a key role in creating smart scenes
The second floor is the ecological experience area which allows users to experience Huawei's whole range of products used in offices and residential homes. To enable customers to better experience the complete smart living scenes, lighting atmospheres are essential. LTECH intelligent LED drivers can realize dimming from 0.01% to 100% to satisfy the demands for creating different atmospheres in scenes, enabling people to enjoy smart life instantly.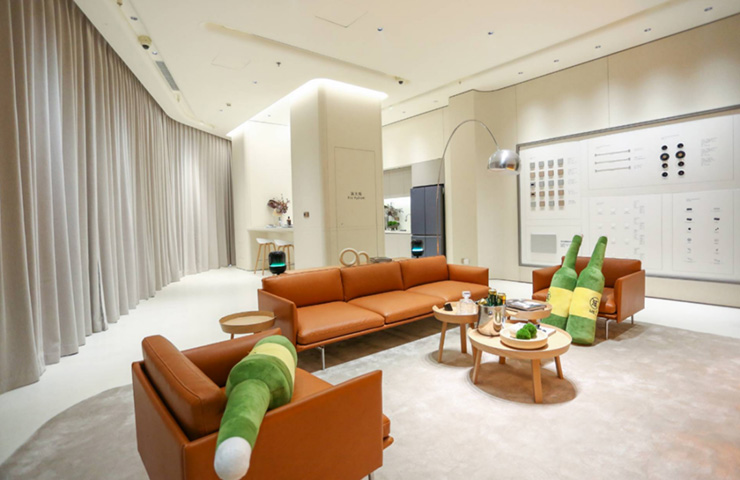 As a brand of smart home ecology , LTECH is honored to help Huawei Qingdao Flagship Store better present whole house smart solutions by the use of our state-of-the-art lighting technologies, making more consumers understand how technology has changed our lives.