On October 13, the 25th Guangzhou International Lighting Exhibition(GILE), the 4-day event, came to a successful end. During the exhibition, LTECH's booth continued to be the hottest one with high popularity. LTECH hereby was so grateful to every visitor and it's a great honor to have you in our booth-12.2, C18. Next, let's have a review of the highlights in LTECH booth.
Video review of the exhibition
As a regular exhibitor, LTECH has always enjoyed 135 square meters in 12.2, C18 every year in GILE. This time, LTECH booth still continued its simple and fashionable style of red and white that made people feel familiar. Meanwhile, given the security of this special period, the booth was particularly designed to be a fully open structure. Various types of items on display boards, lots of control items on display tables and impressive industry knowledge sharing in the lecture area, all made LTECH be the first booth for many customers to visit.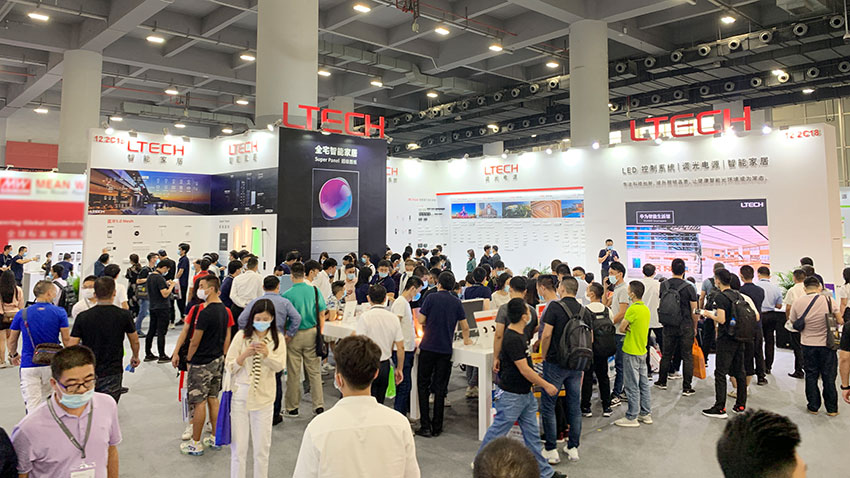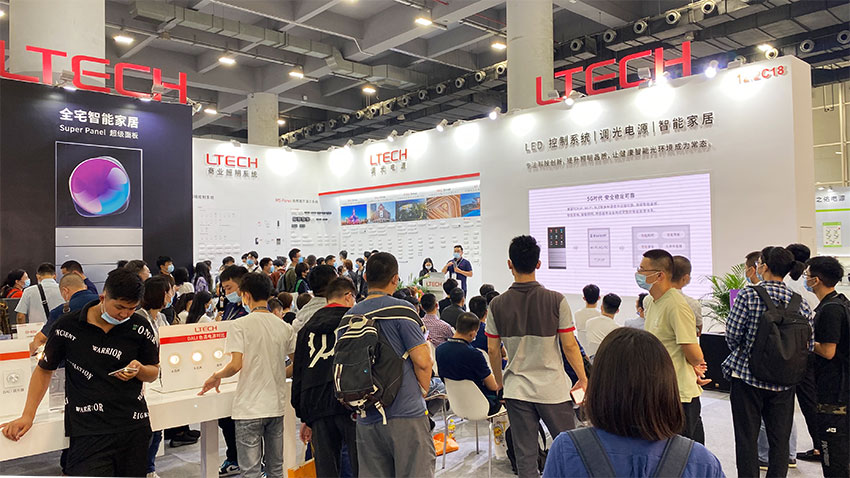 The booth was full of people
01
The First Whole-house Control Panel with BLE 5.0 Mesh- Super Panel
——
This time in the exhibition, LTECH released the first whole-house control panel in the industry with BLE 5.0 Mesh- Super Panel, which attracted so many visitors with high praise and turned into a unique highlight compared with other booths. Super Panel is compatible with TCP/IP、Wi-Fi、BLE, integrating intelligent switches, gateways, curtains and HVAC control to function better together. With the intelligent living scenes covering your lighting ,entertainment and home appliance control, it controls the entire smart home with multiple interactive modes.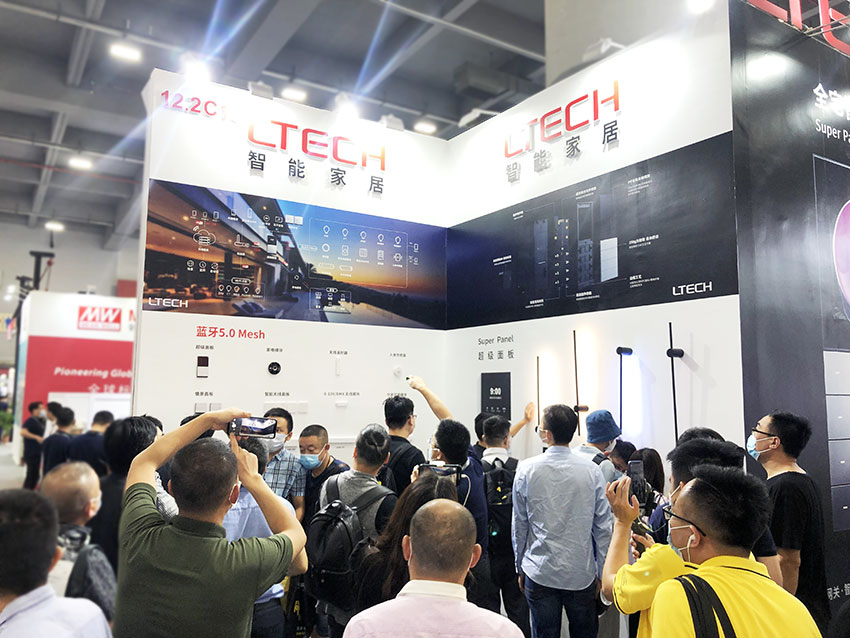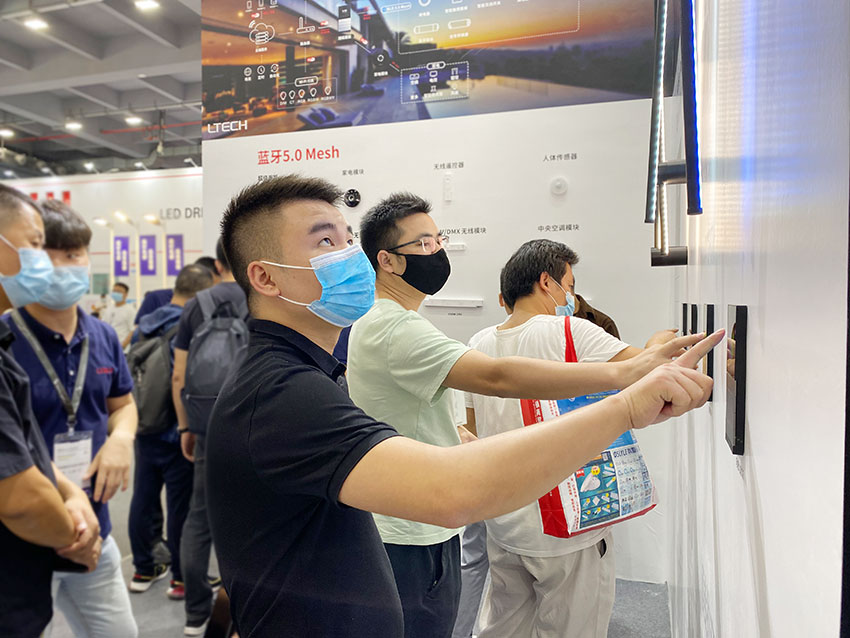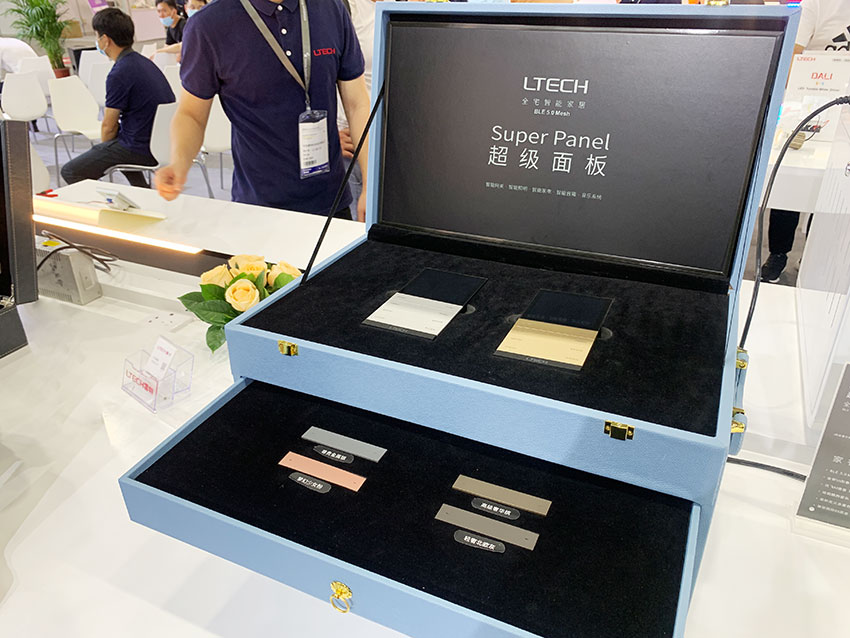 LTECH Super Panel
LTECH Super Panel live introduction video
02
Display Area with the Most Complete Items in Different Protocols
——
Furthermore, LTECH were also showcasing all series of LED intelligent drivers, DMX decoders, touch panels, L-BUS lighting control system and MS commercial lighting showroom demonstration system, which fascinated big crowds to inquire more details due to the delicate designs and high performance. The experiencing boards on the tables captured people's attention as well, which made people can not help dimming personally with their sweetest smiles.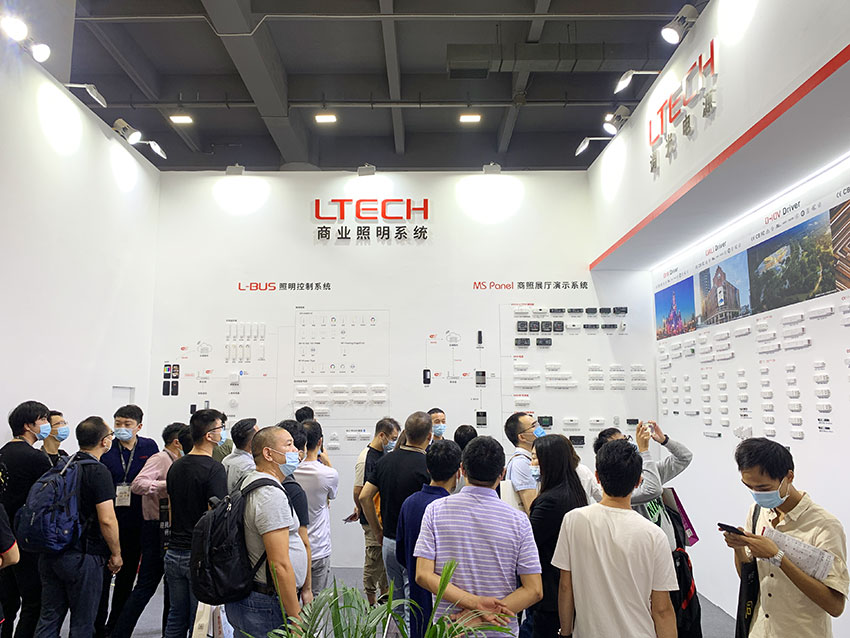 Display board area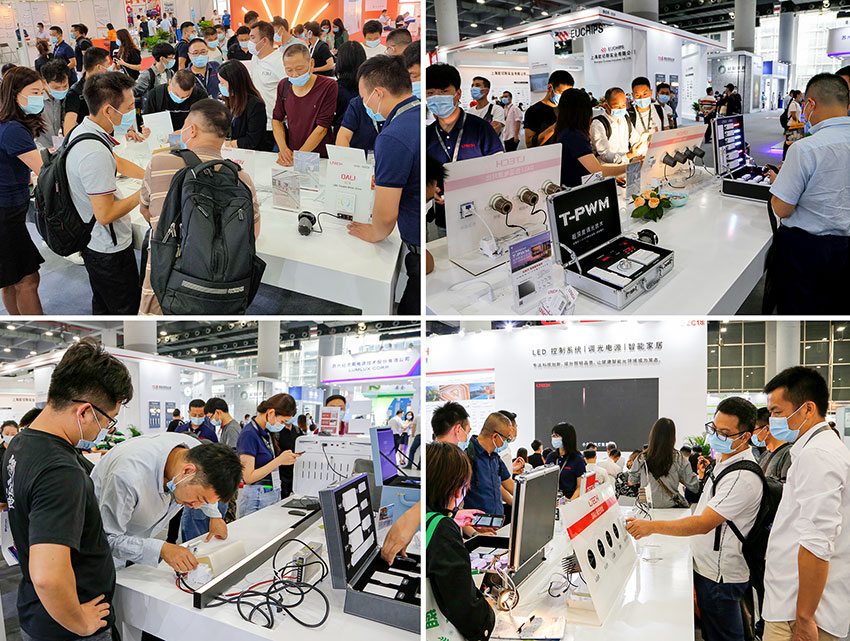 Display table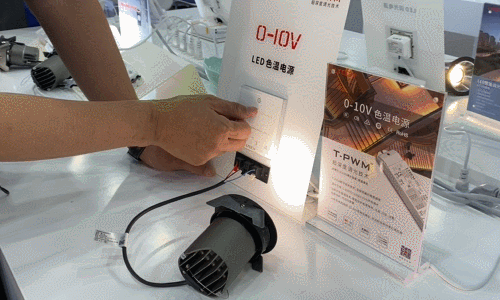 0-10v color temperature effects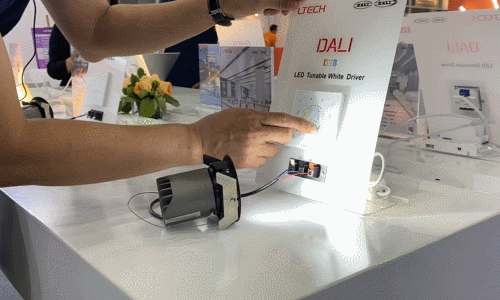 DALI DT8 effects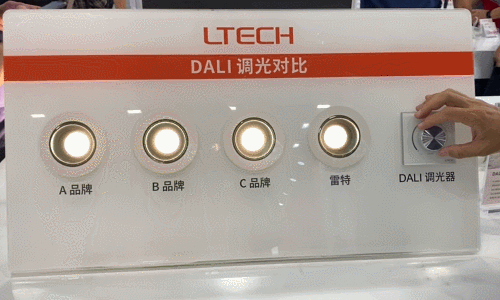 DALI dimming comparison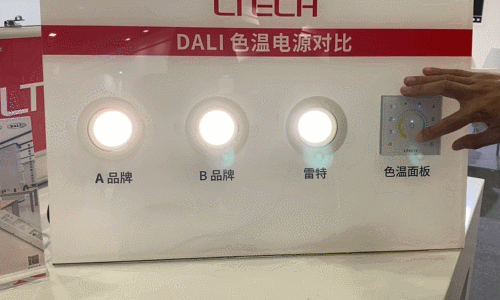 DALI color temperature comparison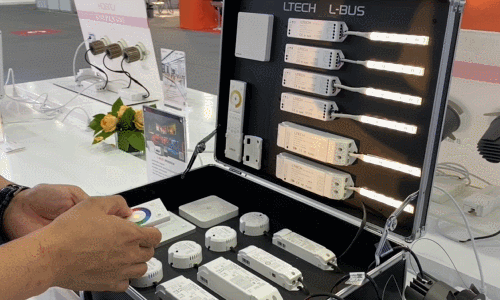 Wi-Fi 108 display case RGB adjustments
03
Well-attended Keynote Speech.
——
This year in the exhibition, LTECH also set up a special lecture area where it focused on the most popular wireless control protocol, analyzed the development trend of smart home industry, and shared the related knowledge of intelligent control with many industry people.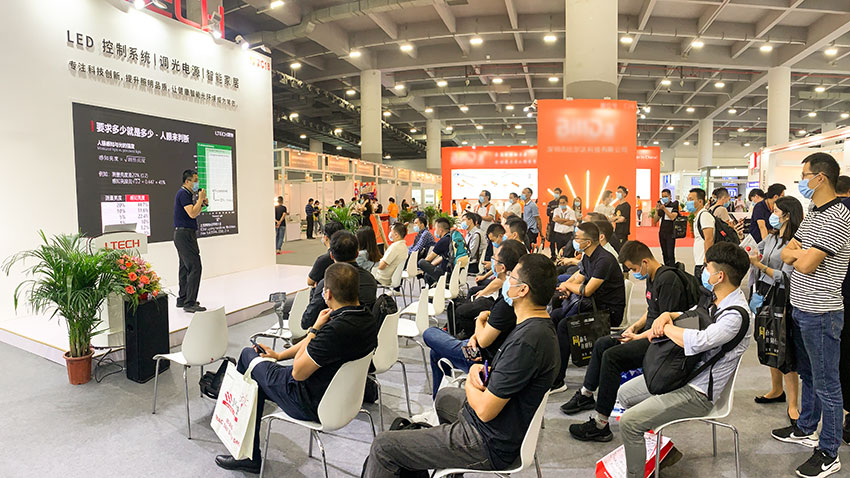 LTECH Marketing Director Dr. Jer-Gang Chang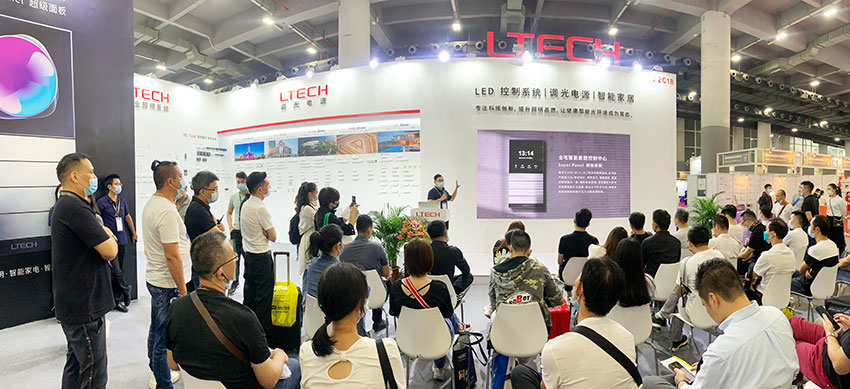 Smart Home Marketing Director Mr.Long Haiqi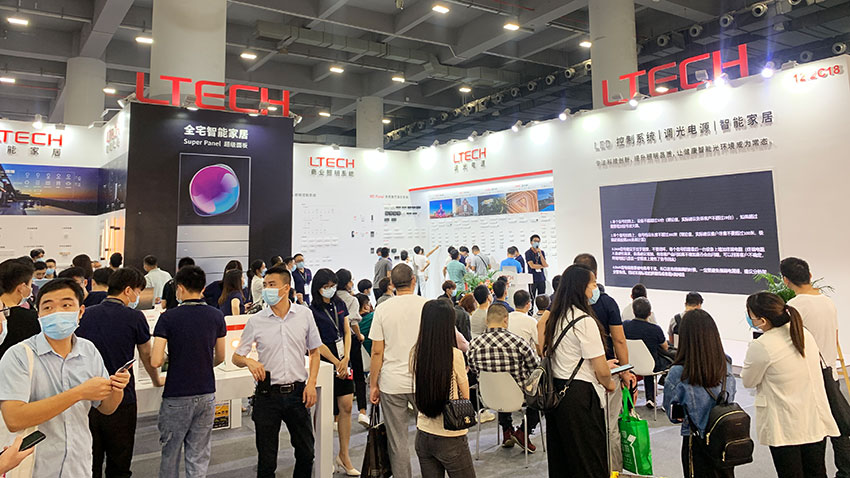 Senior Sales Engineer Mr.Wang Tianhao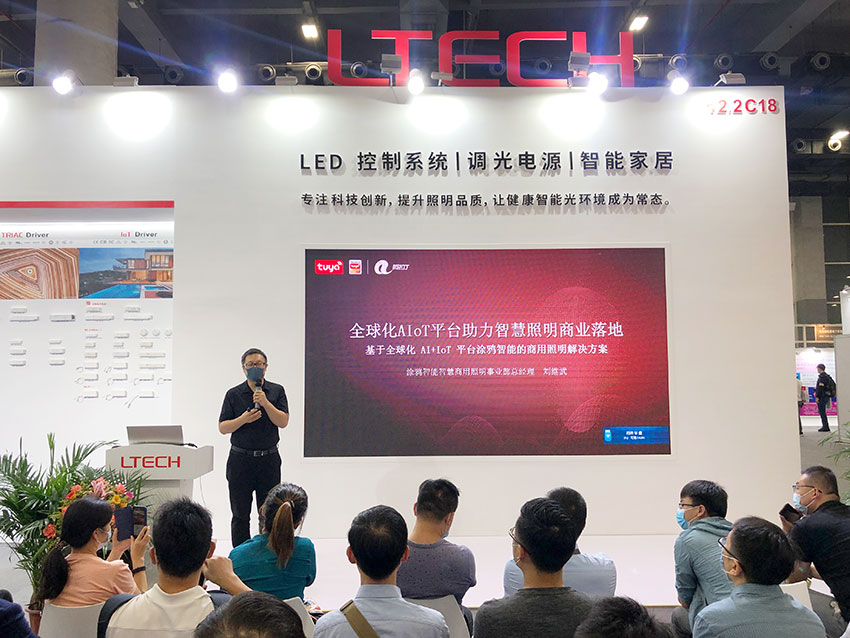 Tuya Commercial Lighting Division General Manager Mr. Liu Jiwu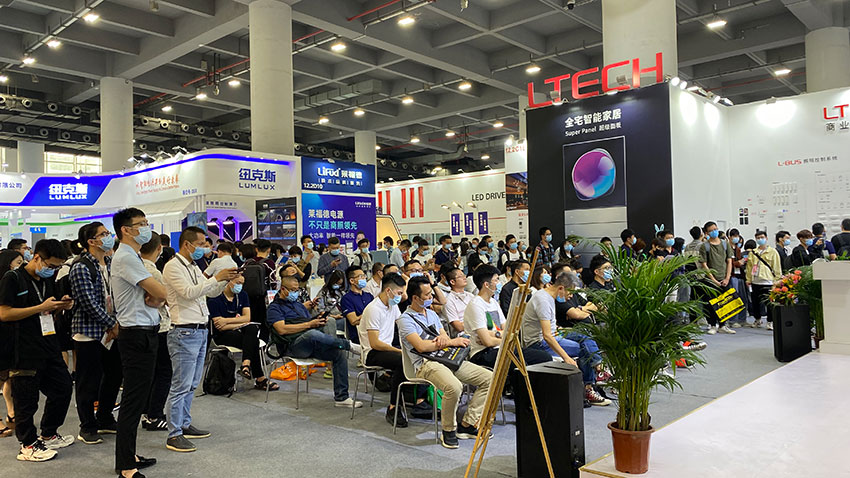 Keynote speeches made a sensation throughout the exhibition and were well-attended
04
High-quality Service Attitude
——
LTECH staff always served every customer who came to our booth with great enthusiasm and rigorousness and explained the products to each customer in detail with their professional knowledge. LTECH has continue showing our technical strengths, manufacturing strengths, product strengths and service attitude to customers.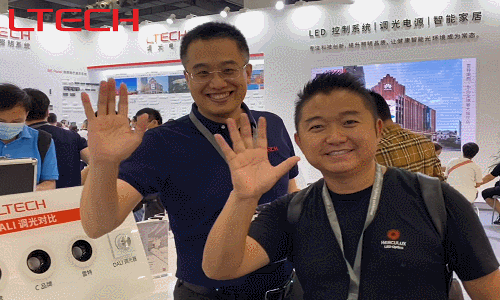 Your smiles were our motivation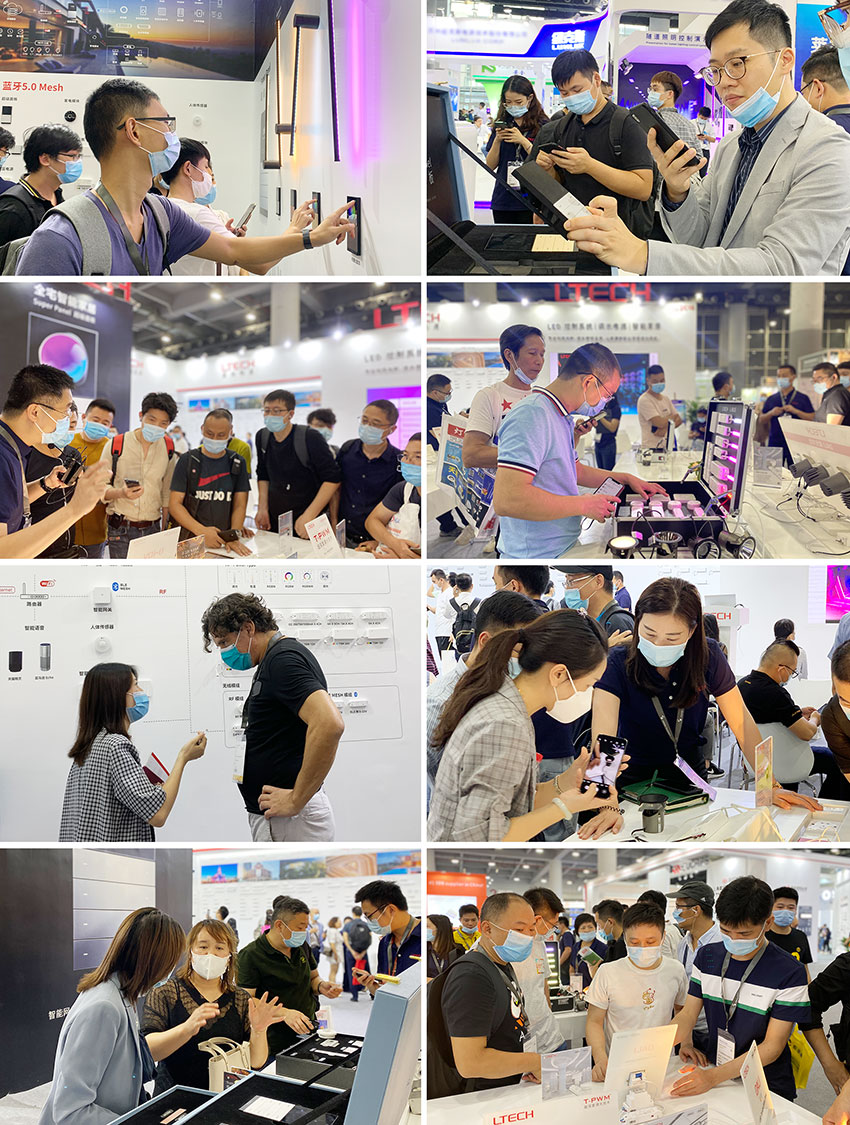 Some foreign customers visited and inquired
05
The Brand Is Improving
——
This year in the exhibition, LTECH booth was filled with mass of customers, but also attracted so many masters to support LTECH. The media crowded around the booth. All of them presented us a terrific scene. (The photos below are in no particular order)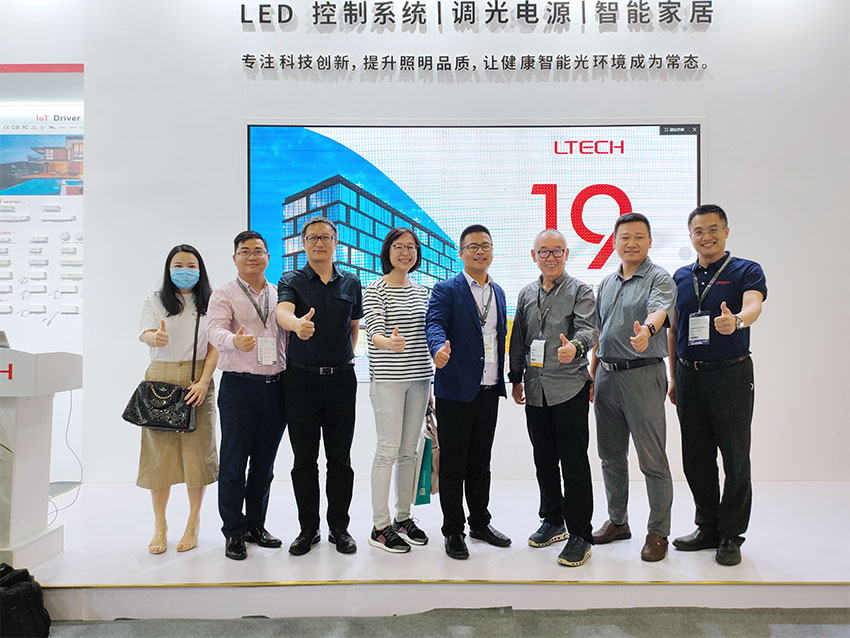 Mr. Tang Guoqing 's group visit from Shanghai Pudong Intelligent Lighting Association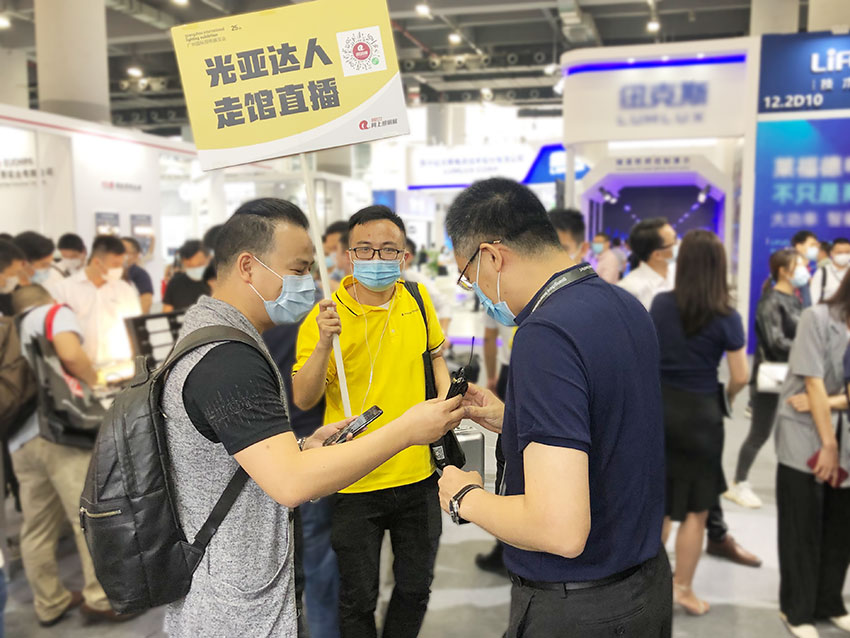 Live streaming of exhibition conditions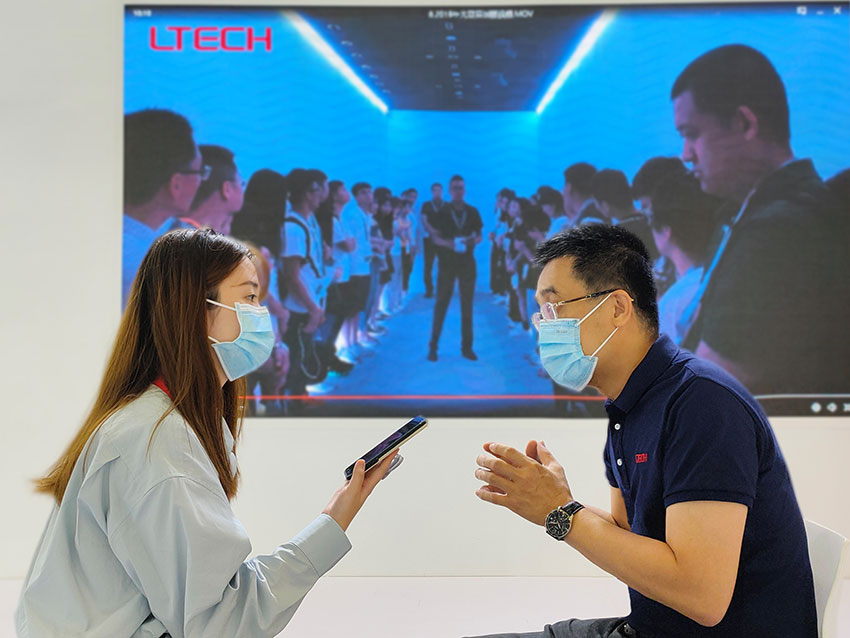 Audio interview from Aladdin Committee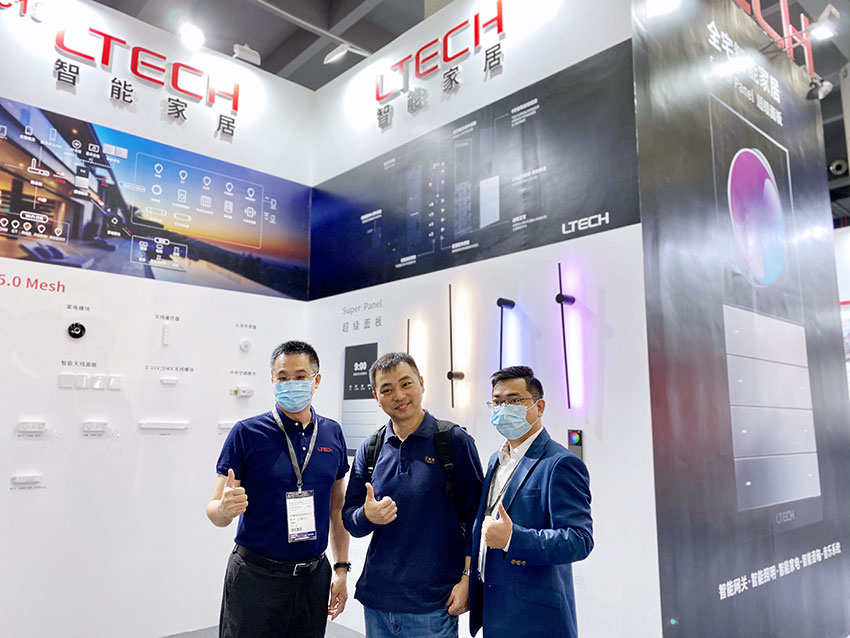 Mr. Xu Qinghui from eLicht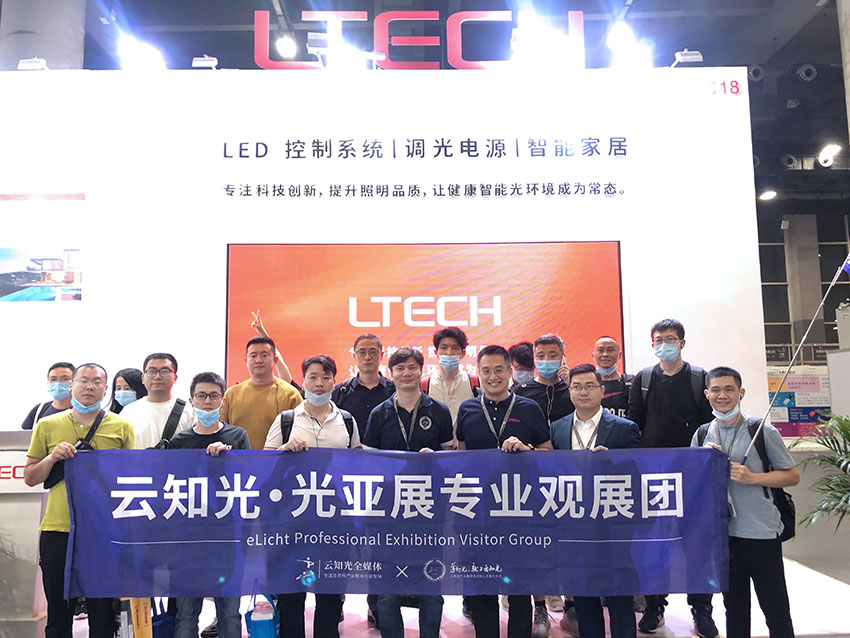 Zhanghao's visit group from eLicht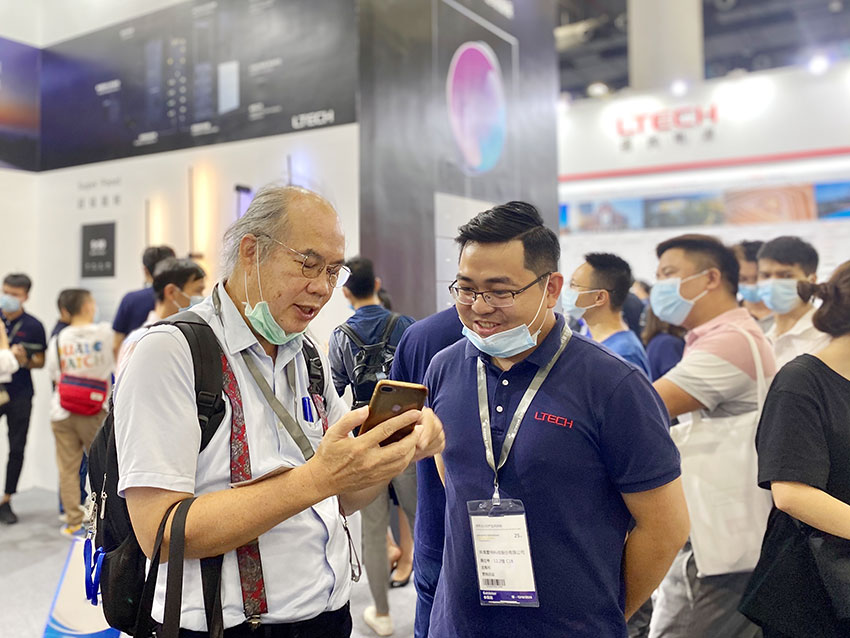 Professor Liu Zhongqi's visit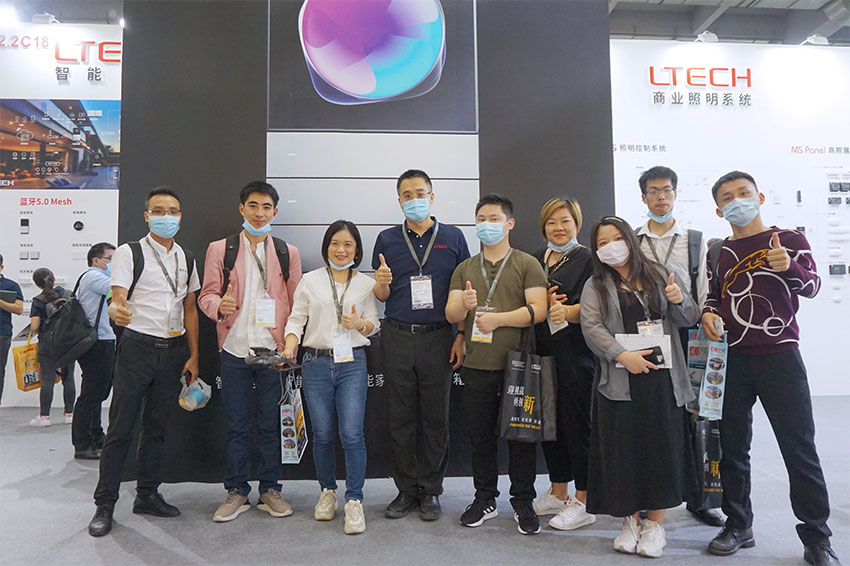 Liu Zhimin live streaming group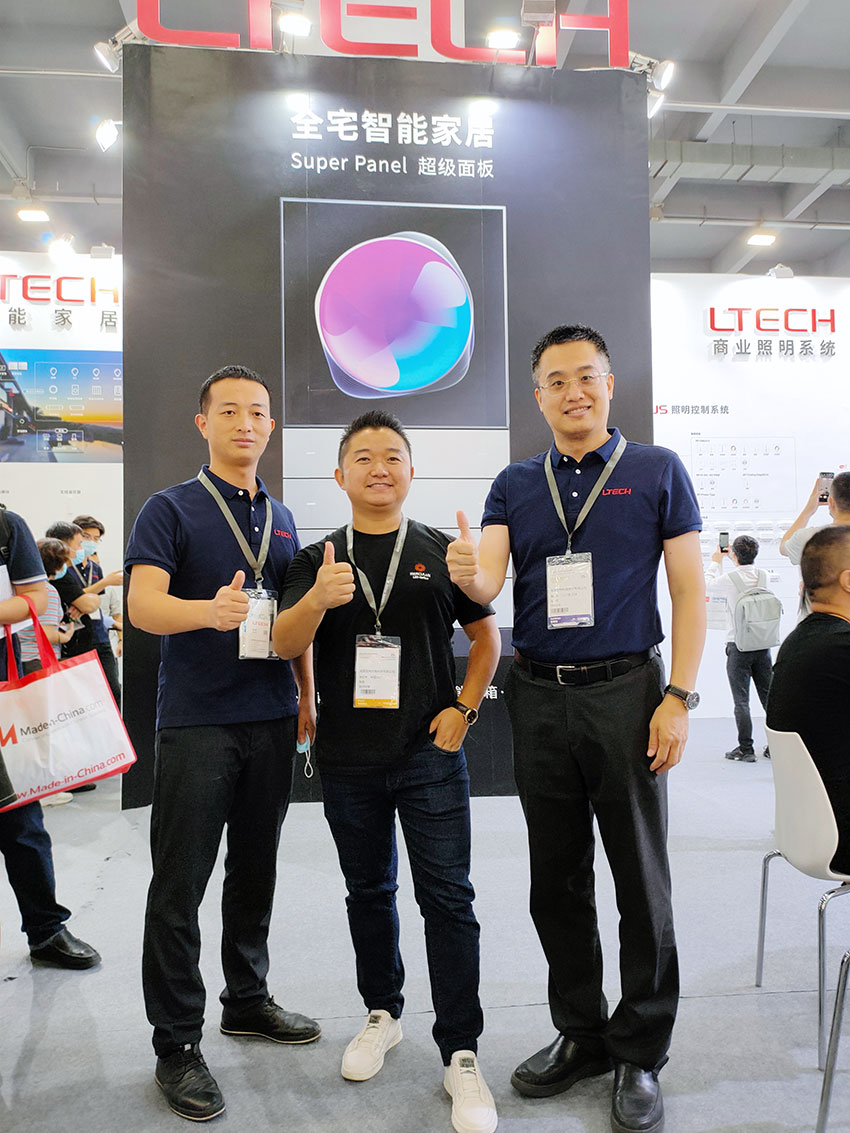 Peng Wei lived streaming gruop from Guang Huishuo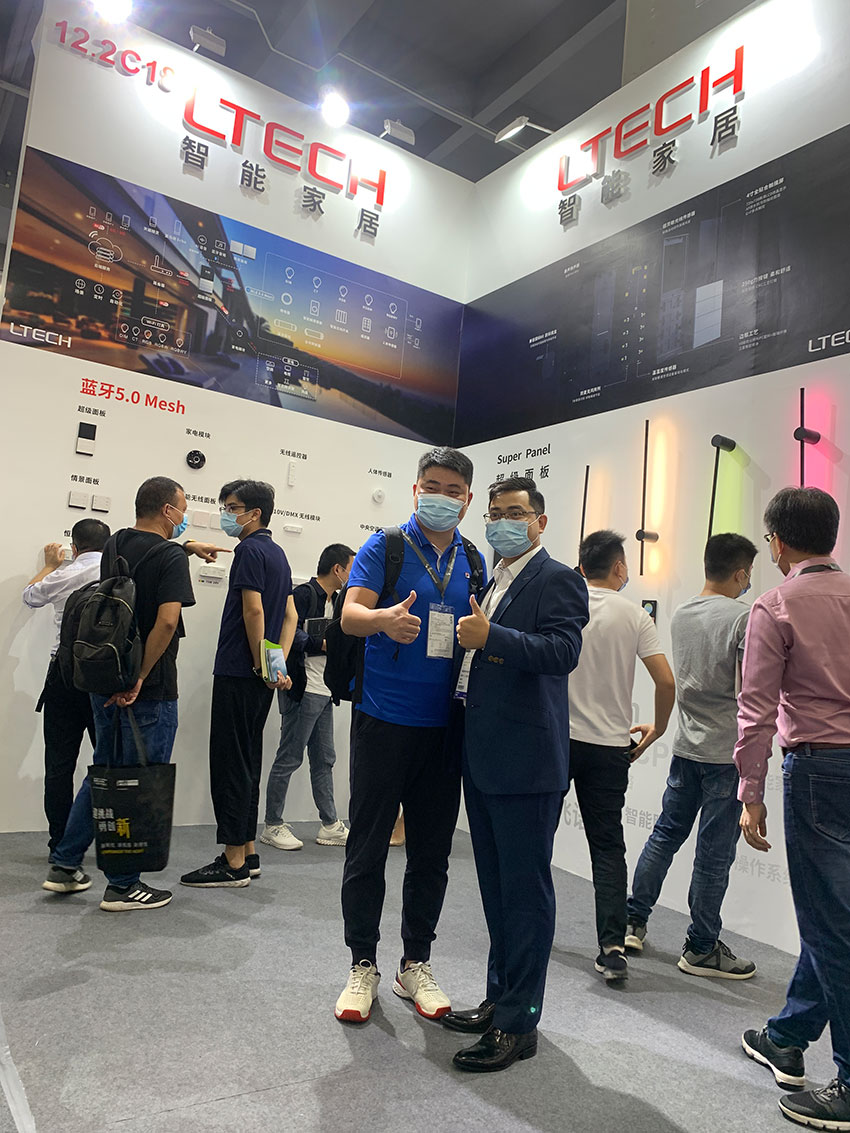 Lao Yang Talks About Lights Mr.Yang Guoding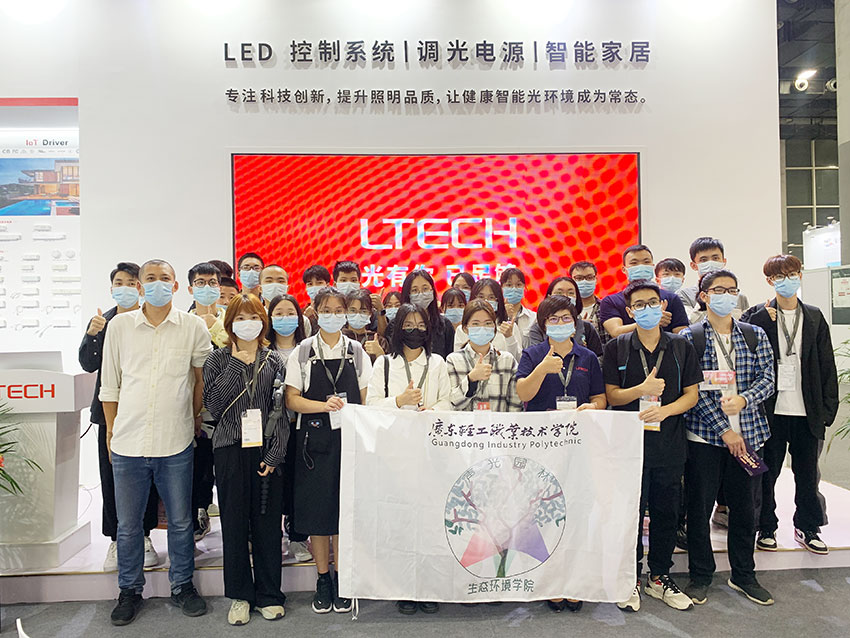 Student group visit from Guangdong Industry Polytechnic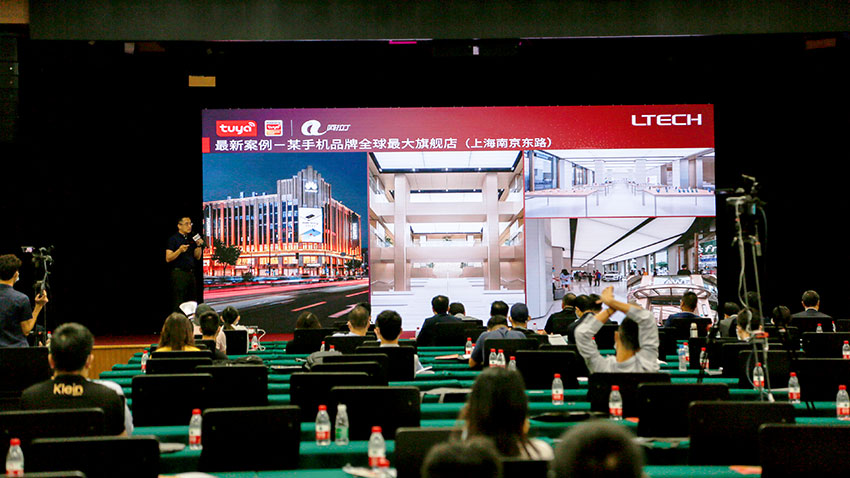 Marketing Director Dr. Jer-Gang Chang from LTECH delivered the special speech of Tuya
In addition, a photo printer has been prepared to help each customer record the wonderful moments. There were also LED belt suits for our fans.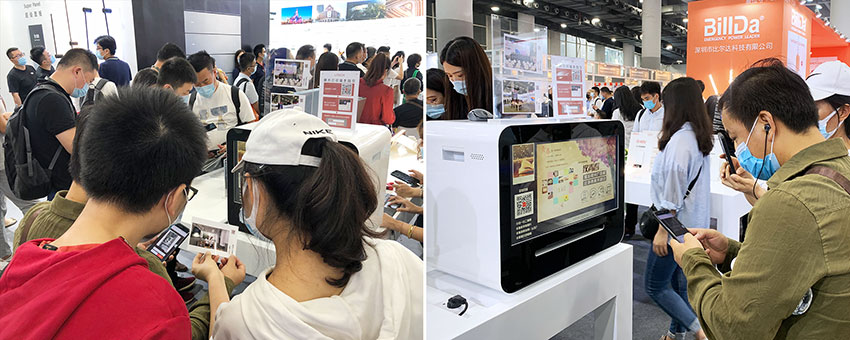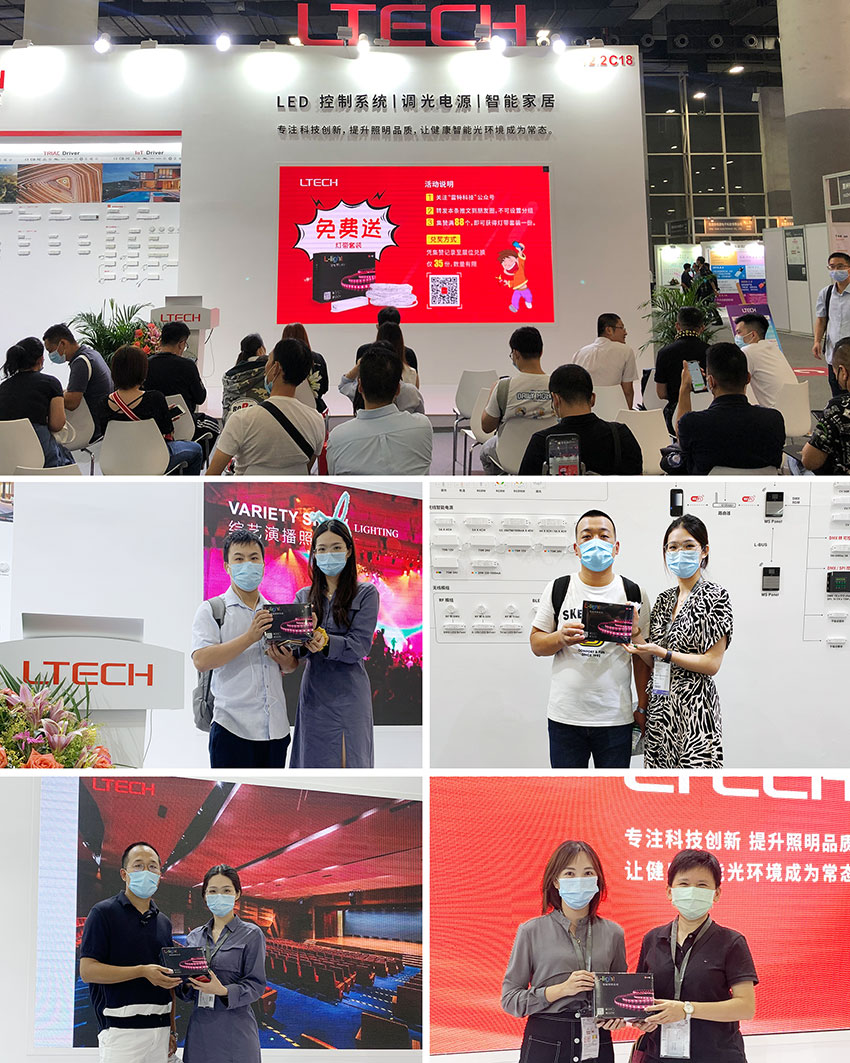 On-site activities.
Although Guangzhou International Lighting Exhibition 2020 came to an end, it meant a new beginning. Definitely, as a leading brand in the intelligent lighting industry, LTECH has 19 years of technical accumulation and brand strengths, and will present high-quality products and all-round lighting solutions to more domestic and foreign consumers so as to "Serve customers attentively, Create value with light".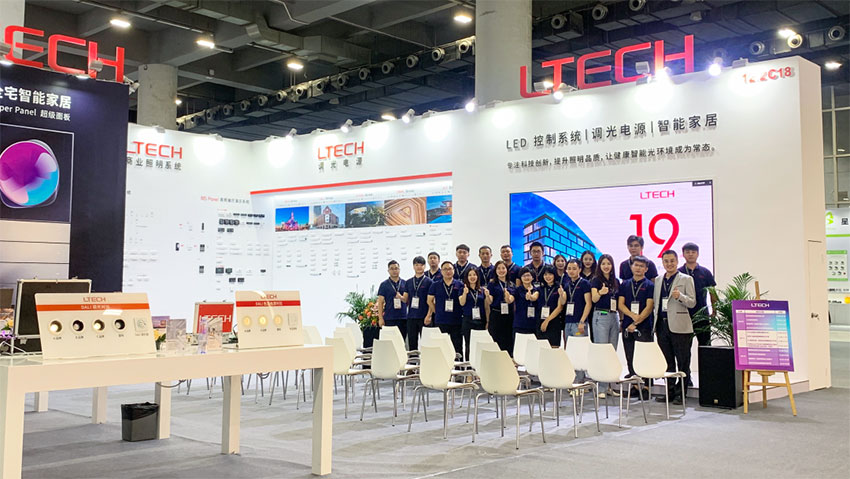 A group photo of on-site LTECH staff
See you again in 2021.