Newly launched Universal Beijing Resort has become one of most popular tourist destinations. It is packed with tourists with long and winding queues at many attractions everyday.
According to Chinese media reports, local departments across the country have released 2021 Chinese National Day Holiday Travel Forecast Report, which shown that The Universal Beijing Resort has become the most popular amusement park for the National Day holiday.

The Universal Beijing Resort, currently the largest in scale worldwide, opened to the public on September 20th. With a total investment of over 50 billion yuan and 20 years of preparation, the resort is the first Universal Studios them park in China.

Seven themed scenic spots are presented to guests in Beijing Universal Studios Theme Park, respectively: Kung Fu Panda World, Transformers Base, Minions Paradise, Harry Potter's Wizarding World, Jura The world of Nubra Island, Hollywood and the future water world. The resort has also been crafted 37 ride entertainment facilities and landmark attractions, and 24 entertainment performances. Beijing Universal Studios Theme Park vividly presents popular movie stories and characters to guests, which brings guests a completely immersive entertainment experience.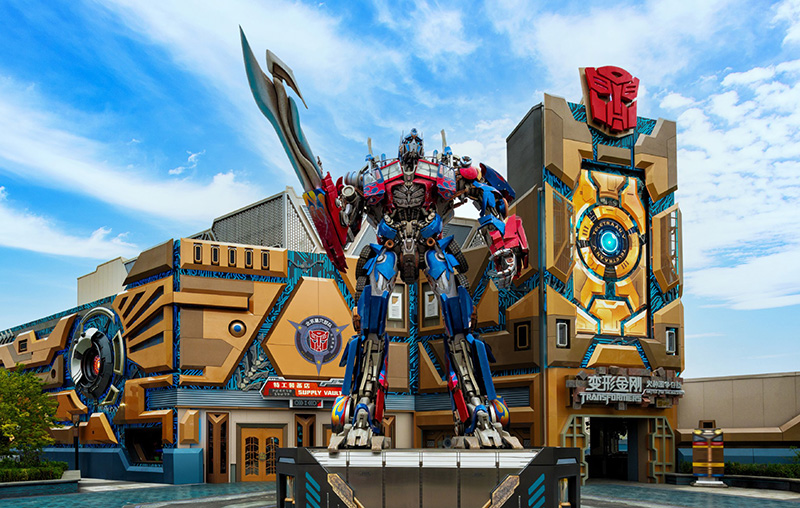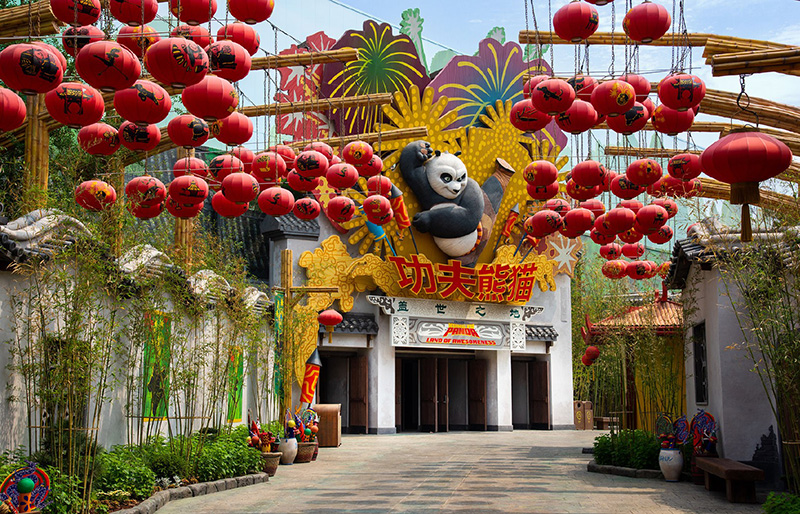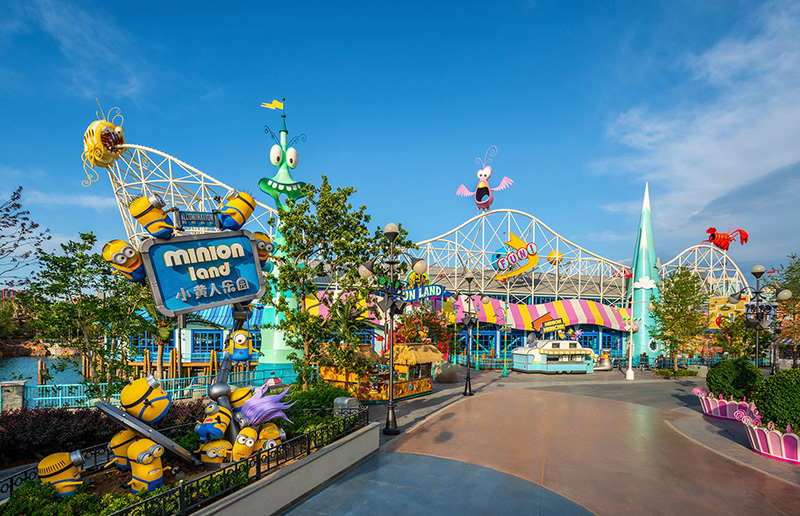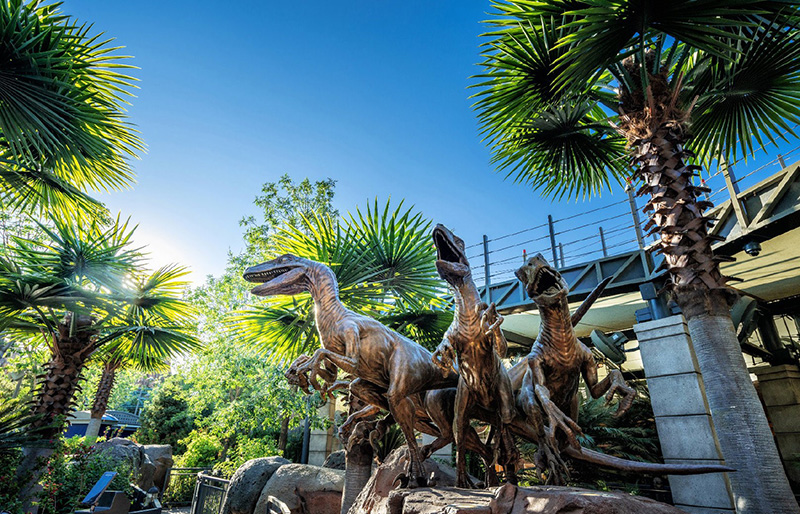 Popular items in The Universal Beijing Resort
It is full of excitement, fun, adventures, as well as beautiful night views. During the construction of The Universal Beijing Resort, a wide range of LTECH lighting control devices have been used. Through the use of quality LED control devices and the world's leading, innovative lighting technology, the dynamic and magical Universal Studios Theme Park has been fully demonstrated, delivering an unforgettable experience of color and light.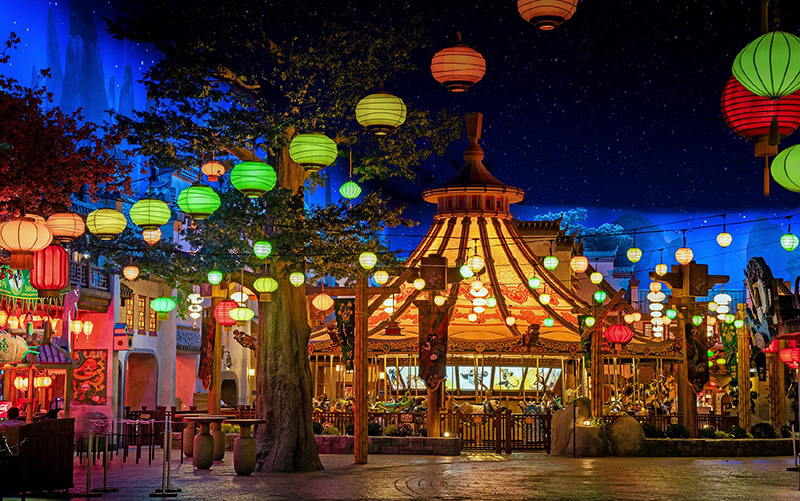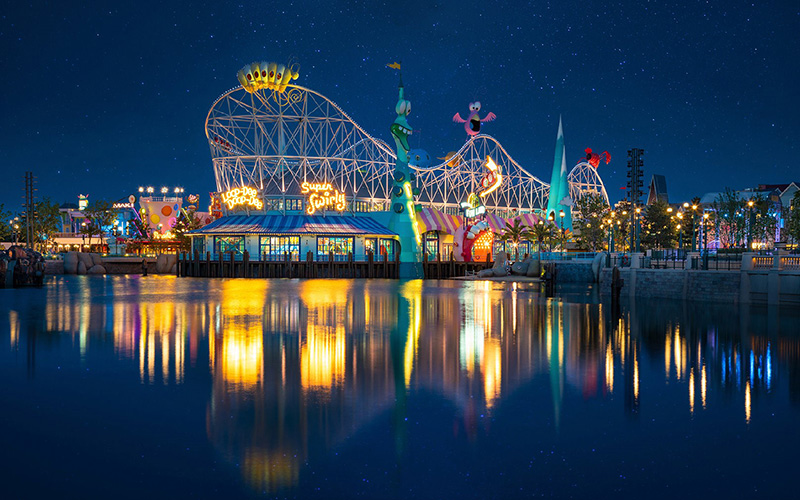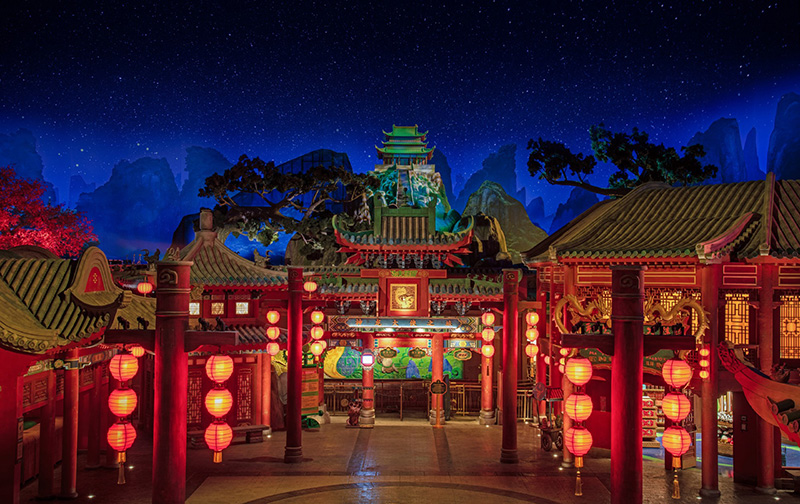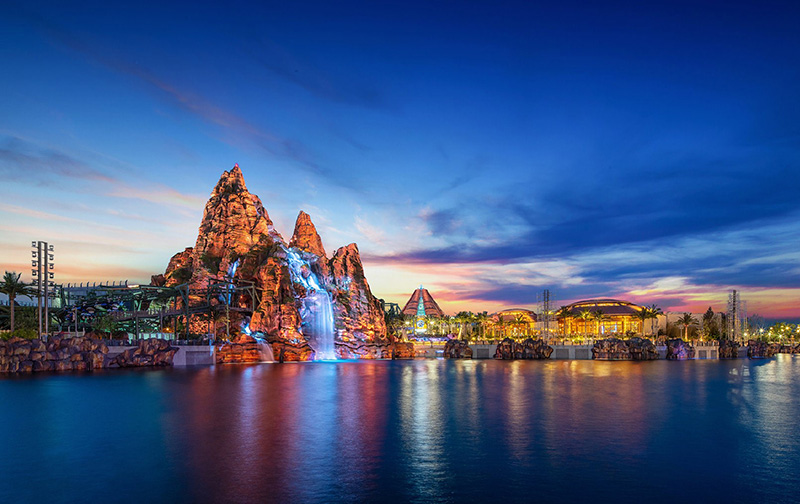 Beautiful night views in The Universal Beijing Resort
When night falls, light shines in the sky! Fantastic colors, bright light and shadows. Suddenly, you may feel the standing castle seems to have a life!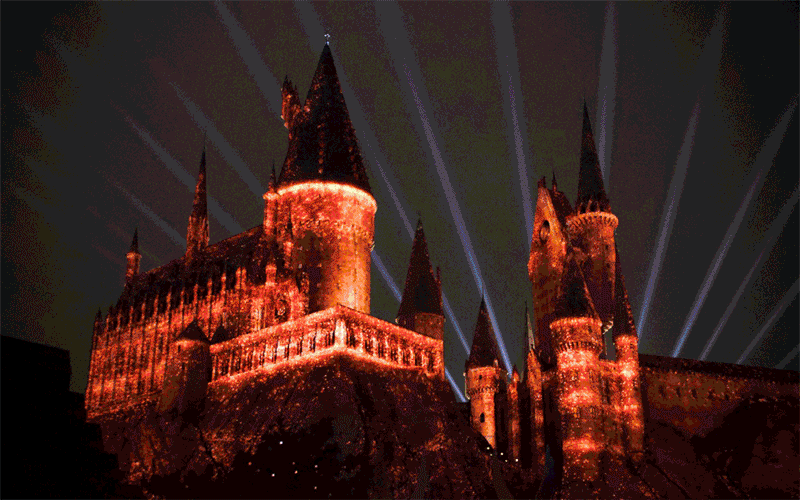 Lighting show of Hogwarts Castle in The Universal Beijing Resort
At the same time, Hollywood scenic spot is also a good place to take photos at night. Walking on the star-studded streets under the shining light, you can start an exciting journey in Hollywood! Wander among the tall palm trees and the classic Hollywood scenes to experience the fascinating Hollywood charm.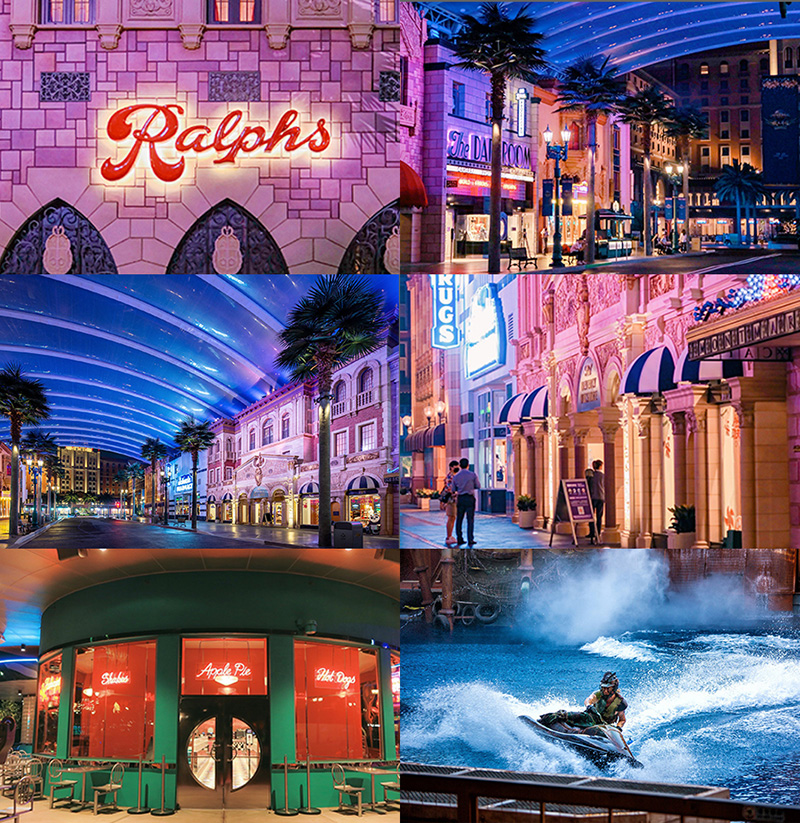 Hollywood scenic spot in The Universal Beijing Resort
The Universal Beijing Resort has achieved a variety of lighting effects in the theme park by using LTECH DMX512 series decoders and Phase cut series dimmable LED drivers.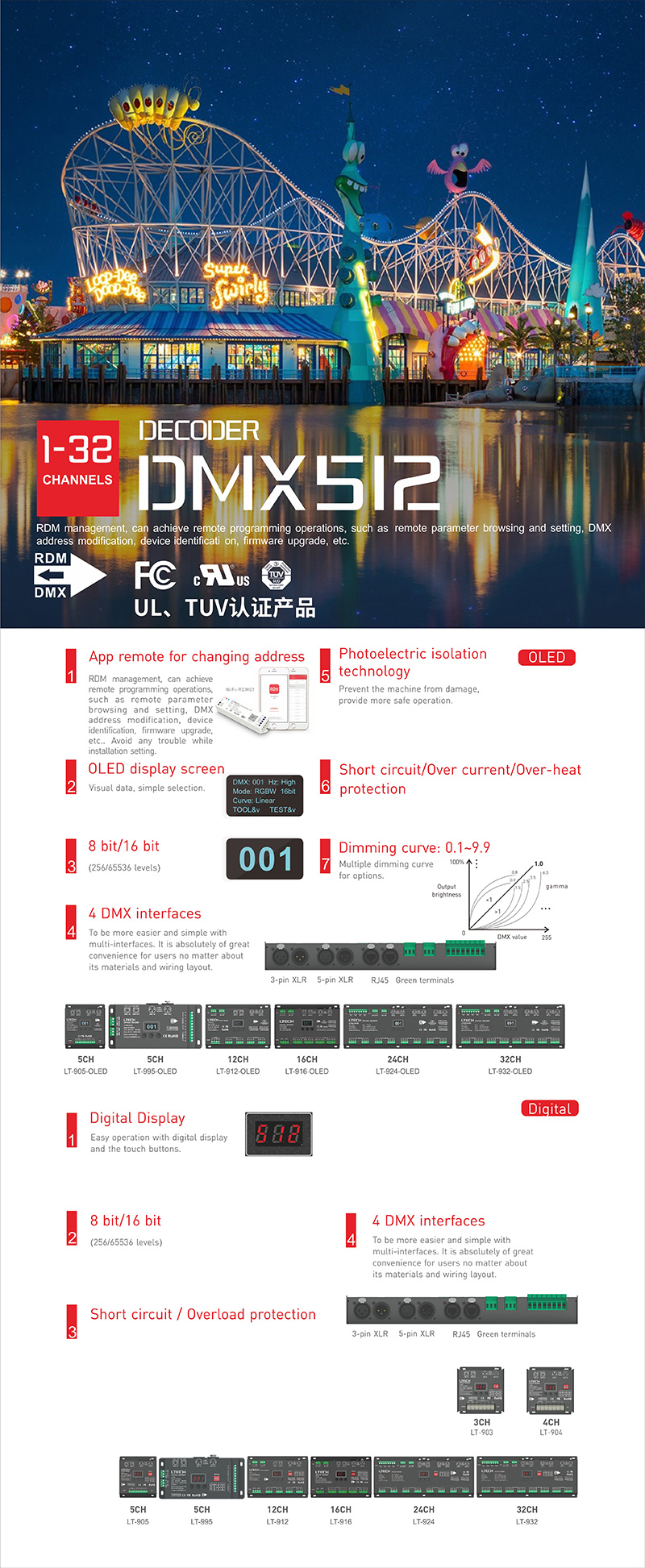 LTECH is one of the leading manufacturers of LED lighting control systems in the world. Its LED controllers and intelligent LED drivers have been widely used in tens of thousands of medium and large lighting projects, such as landmark buildings, famous theme parks, star hotels, high-end shopping malls and amusement parks.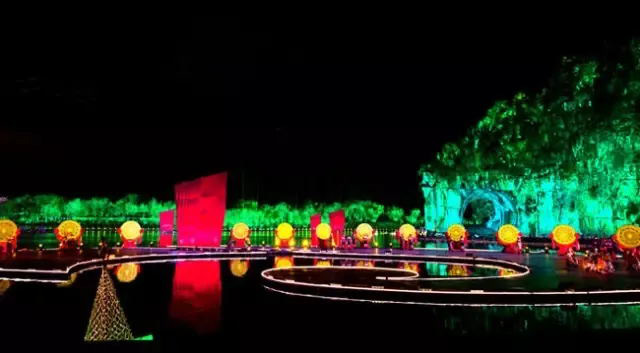 The parallel session of CCTV Spring Festival Gala Evening in Guilin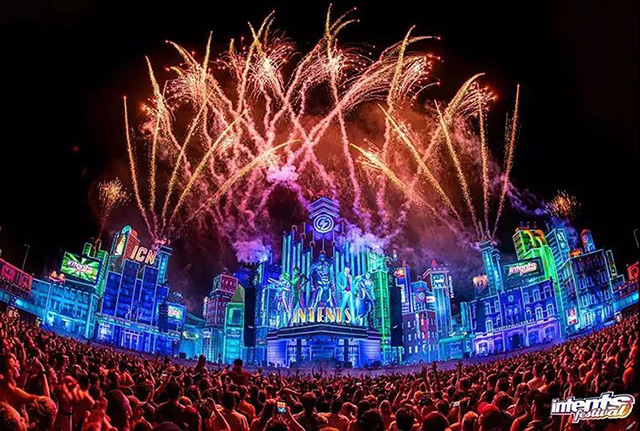 LTECH will continue to focus on technological innovation, introduce new innovations to the field of intelligent lighting and provide more competitive and reliable products and solutions.